Inspiring Interns is proud to announce that we have teamed up with CommuterClub to save you money on your London commute! Read on to find out more.
What is Commuter Club?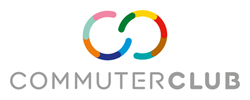 CommuterClub allows everyone to access the benefits of an annual travel pass. If you don't have access to an employer season ticket loan, keep reading! CommuterClub buy your yearly travel card and you pay them back on a monthly basis over eleven months, saving the cost of one month's commute versus buying monthly travel cards. If you commute between zones 1-2, that's around £140! And that's before we take into account TfL's random fare hikes…
Why is this relevant to graduates in London?
Once you've landed your first job out of university, your thoughts may turn to saving money and cutting costs. As we've already mentioned, you'll save at least £140 with an annual travel card, but there are also a selection of exclusive benefits that go with being an annual travel card, or gold card, holder. To start with, a third off all national rail travel. Perfect for those who don't have a 16-25 railcard. CommuterClub has also teamed up with Fitness First, Uber and many more companies offering their members great benefits. CommuterClub is also rolling out free Time Out cards to customers soon (worth £25): find out more about that here.
Give me more!
A couple more things you might not have considered. Since CommuterClub's scheme is technically classified as a loan, you can start to build a positive credit rating while saving money. Perfect for when you finally save enough cash for a mortgage deposit. (OK, so we realise that might not be for a while yet, but still. It all helps!) The move to the big city and navigating the job market is stressful enough before taking into consideration commuting. CommuterClub tick off that box so it's sorted for a year!
I'm with you. But what happens if I leave London?
No problem. CommuterClub offers a non-committal twelve month subscription. So you can leave if you need to and you won't lose any money.
Sounds great, how do I sign up?
Simply click below and enter the discount code INSPIRE to receive a £10 discount off your first month of travel.

The legal stuff:
Commuter Club Ltd is a provider of retail financial services and is Authorised and regulated by the Financial Conduct Authority. Interim Permission Number 659398. Commuter Club Ltd. is entered in the Financial Services Register. For more information you may visit www.fca.org.uk.