If you're looking to study abroad in Europe for your bachelors, Master or PhD, you might consider exploring the immense academic and cultural experiences the UK has to offer for both domestic and international students. Offering distinctive characteristics to match every student's personality, along with world-ranking universities and opportunities for extracurricular universities to match every student's academic and personal needs, below are the top five best student cities in the UK:
London
As the most populous city in the UK, London is a great place to get lost in the immense crowd. And, despite its relatively expensive cost of living, it is also a haven for the budget-conscious student with plenty of free libraries, galleries and museums to spend your days, and student-friendly club nights, discounted theatre prices and thousands of pubs and gig venues for a great night out.
Some areas of London that are especially popular with students include Camden (for music and fashion lovers), Covent Garden (for brilliant street entertainment), and Greenwich or Hampstead Heath (for park-goers).
Regardless of your budget, studying in London could have a great pay-off when it comes to choosing a first job. The city has five major business districts, spanning industries from finance, business and accounting to law, media and the creative industries.
Manchester
At times Manchester seems to exist exclusively for its students, boasting several of the world's top universities, a dedicated student village in Fallowfield and two successful, student-run radio stations – perfect if you're looking to gain some experience in media, scriptwriting or music before you graduate.
Manchester is especially known for its music scene, being the home of the Sex Pistols and Oasis and hosting a wide variety of music venues and nightclubs. For a budget-friendly option, check out popular student nightclub 5th Avenue for indie pop, or The Bird Cage for a cabaret alternative. For a slightly trendier outing and plenty of choice, the Northern Quarter is the go-to place for shops, cafés and bars, while Canal Street is one of the city's liveliest nightspots.
Edinburgh
Edinburgh has recently gained recognition as one of the best student cities in the world, boasting a large and diverse student community and two of the best universities in the UK. This picturesque, castle town comes alive during its cultural and arts events such as the Edinburgh International Festival and New Year's Eve Hogmanay street party.
Although Scottish undergraduate degrees take a year longer than those elsewhere in the UK, if you want to study for your bachelors degree there, there's plenty to do in the meantime. Some student-friendly options include hiking on Arthur's Seat, venturing into a ceilidh (a traditional country dancing venue), barbecuing in The Meadows, strolling along Cowgate (a long stretch of affordable bars and clubs) or the Grassmarket (which includes the smallest pub in Scotland, "The Wee Pub"),or simply enjoying a hearty traditional haggis.
Oxford and Cambridge
Although Oxford and Cambridge are two very distinct cities, they are often referred to as Oxbridge, reflecting their traditional rivalry, and their strong presence as the UK's two oldest and most famous universities.
The vibrancy of these picturesque cities can be seen in their large student populations (include student-focused club nights during the week) and their dedication to industry – Cambridge is home to 'Silicon Fen' (a large cluster of high-technology industries) while Oxford is an important centre of motor-manufacturing – both brilliant choices if you're looking to get into industry and commerce upon graduation.
When you're not showing off your punting skills, the best way to explore Oxbridge is on foot, whether you're wandering down Mill Road in Cambridge, or walking to Temple Cowley for low-budget clothing in Oxford. Of course, once you've invested in a second-hand bicycle (a must-do for the best way to get to your lectures in either city), you can venture out to enjoy the bowling alley outside the ring road near Kassam Stadium in Oxford, or to explore Cambridge's surrounding villages.
If the list above has made you excited about what the UK has to offer, why not search for business related bachelors, masters or PhD courses on QScourses.com, a specialised directory offering over 6,900 courses at universities in the UK.
I don't know if you've realised, but summer has ended! The first day of autumn has officially been and gone, so crack out those classic khaki parka jackets or newly acquired fur accessories and start the season with our top picks of things to do, people to see and places to go. Most of these are free (yay!), some you might need a few pennies for, but all of them are bursting with fun.
• Markets vs car boot. Spend a little time outdoors in the newly autumn weather before it turns fra-eeezing cold. Broadway Market or Wimbledon car boot, spend a lazy (or hungover) Sunday strolling along and you might find some treasure.
• If you went crazy for the Gone Girl thriller last summer, see the film version of the book in cinemas 2nd October – or the end of September for advanced booking keenos. If the weather doesn't go your way, this could be a good time-filler.
• If you fancy admiring a bit of Turner or discovering some ancient history; London is packed with galleries and museums offering free admission. Try the National Gallery, the British Museum or maybe the Serpentine. Science, art or history buff, chances are they'll be something you're keen to explore. The Art of the Brick exhibition featuring insane lego sculptures also looks pretty epic, but expect to pay for tickets.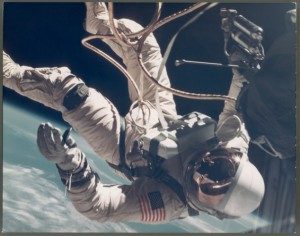 • Get spacey with vintage NASA photographs on display at Breese Little in East London. Immerse yourself in the wonders of space at this free exhibition.
• If the Great British Bake Off has inspired to you push cuisine boundaries, or maybe you just fancy some good food, either way it's Urban Food Fortnight until the end of the month. Pop-up dinners, botanical cocktails, it's all going on in the name of locally sourced produce.
• If all that's got you in a bit of a food coma, the London Aquatic Centre in Stratford (the Olympic park) is offering free outdoor fitness sessions this month. Running, bootcamp or er… buggy-a-cise? Maybe not.
• Experience East London madness in the form of the 'alternative' tour. Trawl through Brick Lane and Shoreditch admiring everything from street art to current issues. It's free, but booking is essential. www.alternativeldn.co.uk
• "Explore new corners of the capital and learn about the history of London, for free". Fill your lungs with a bit of fresh-er city air and Walk London this weekend. Historic routes or a stroll across the Hackney marshes, have fun and go green. Although we're not sure about 'the Loop' route which looks suspiciously like walking the length of the M25…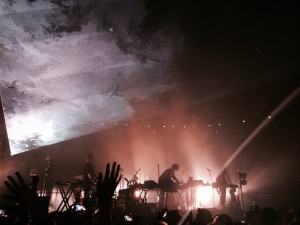 • We've mentioned this before, but night owls can get their culture fix at museum lates. From DJs, food and debate at the V&A to magic and illusion at the Science Musuem. Oooooh.
• For raving and misbehaving, download the YPlan app and score free tickets to the iTunes festival! Ben Howard, Mary J Blige and Lenny Kravitz are still to perform, so use YPlan and enjoy a night out for free. The app also features anything from drinks to comedy club performances – some free, some you need to pay for.
That's it for now, Inspiring's marketing team are off to test out some of these top things to do in London town!

Katie is an Inspiring Intern and a recent addition to our marketing team. A dancer/health & fitness enthusiast, she tweets: @KatesApps, and blogs here.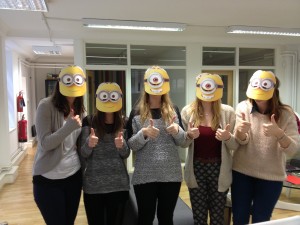 Recruitment agencies can be daunting and confusing, but we're also really good at what we do – finding you jobs! We specialise in graduate internships and jobs and provide a free tool to help kick-start the careers of young people. Use it wisely and the service that recruitment agencies, like Inspiring, provide could be the stepping stone you need. With a little help from our HR Honeyz, we've highlighted some pointers on etiquette, communication and research, so you can get the best out of your agency.
Phone etiquette
• Be professional and communicate clearly. Remember, the agency wants to select the best possible candidates to send to their clients. First impressions are really important, and your first impression is likely to be made over the phone.
• Don't answer the phone with 'yeh'! If you have been contacting agencies and suddenly get a call from a number you don't recognise – chances are it might be one of them. 'Hello' is a timeless classic, or you could say your name when answering.
• Stay cool, calm and collected. Listen to questions carefully and take a few seconds to think before you answer. Try to avoid launching into your life story and focus on what is relevant.
• If you miss a call and receive a voicemail, respond via phone or email as soon as you can. If you are unable to respond immediately or at certain times of the day, communicate your working hours and availability from the start. If you can't return a phone call or email immediately or if you are going away, try and send a quick email detailing your situation and when you will be able to get back in touch.
• For future reference, it can be useful to make a note of who you spoke to and when.
Two-way communication
• Honesty and communication are crucial. The agency isn't there to make you feel pressurised into taking a role that you don't feel is right for you. If they've sent you a potential role and you haven't replied, they won't know whether a candidate just isn't interested in that particular role or they haven't actually received the email. Feedback will always be appreciated, whether you've been to an interview or just discussed an opportunity. It will help your contact at the agency to narrow down their search and it works both ways – the recruiter may get feedback from a client they can share with you. This information can then be used to improve your interview technique for the future. Win, win.
• Treat the recruitment agency as you would a potential employer. You will be representing the agency when you go to interviews, so be polite and professional at all times when dealing with them – otherwise they might not feel they can put you forward at all.
• If for any reason you cannot make an interview with a company or are running late, it is imperative to communicate this to your contact at the agency. This is not just for their benefit, if you fail to turn up or are late without a genuine excuse, you may be blacklisted and they will be reluctant to send you to any further interviews! Why jeopardise your career prospects when all it takes is a message to explain why you are no longer available.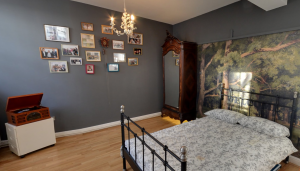 Regular email checking
• Check, double check and triple check emails, particularly if you have been told to expect a follow up email or are communicating daily with your agency (recruitment agencies work fast!)
• Take the time to read all information you are sent to avoid missing any important information. An email from an agency may include a lot of detail about what to do or where to go. It's in your best interests to demonstrate you can act on instructions.
• If there is anything you don't fully understand, it's always better to ask than guess.
•You're about to press send… but wait! Go through a quick mental checklist: have you attached the correct file? Have you remembered to attach the file at all? Have you answered the questions? These pointers may sound obvious, but it's easy to miss something when you're multi-tasking sending an email and making a sandwich at the same time.
• Double check spelling and grammar, ensure you're sending the right email to the right person, and make sure you get the person's name right! That always helps.
• Finally, a personal touch will make you more memorable. We're not saying go in for a bear hug at the end of a meeting, but sending a brief email to your recruiter to say how nice it was to meet them will make a lasting impression.
A little bit of research
• Go online, browse the recruitment agency's website, have a look at their social media pages and press releases. This information is easily accessible and is there to give you a better understanding of how the process works, how to apply, etc.
• Look carefully at who you are actually sending an application to. Internships or graduate jobs advertised on job boards such as Reed or Gumtree will often have been put up by agencies on behalf of employers. Similarly, if the website you are applying through is a recruitment agency, address your application to them rather than the employer.
• Checking the FAQ pages of website may answer your query and save you emailing.
• Each recruitment agency will have a different way of working, some will have the resources to respond instantly and others may take a few days to respond initially. If you receive an automated email response following an application, this is worth reading as it will explain the next stages of the process.
• A few tweaks to how you approach agencies and the application process in general and you could be well on your way to securing a grad role that's just right for you. Good luck!

Katie is an Inspiring Intern and a recent addition to our marketing team. A dancer/health & fitness enthusiast, she tweets: @KatesApps, and blogs here.
Our latest blog, in which Andrew goes a bit mental, particularly on the stock images…
Careers advice is littered with clichéd imagery. This is particularly true at the start of your journey into the world of work (see what I mean?). Fortunately, Inspiring Interns is here to deconstruct some of the more popular terms for your blog-reading pleasure.
Stepping stone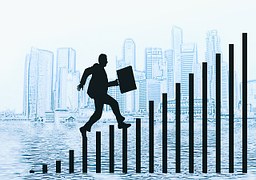 You are one side of a body of water. That represents your current employment situation. You are looking at the other side. That represents your career goal. To reach the other side, you have to walk across the stones. Each stone is a different stage of your career! Each step forward is a career progression! Utterly groundbreaking.
Now let's take this further. The second stone represents your first job. You can't reach it by jumping. The solution? The first stone! And the first stone is, as you may have worked out by now, an INTERNSHIP! Meta-glorious.
First rung on the ladder
Much like the stepping stone metaphor, this is all about taking steps towards your goal. Added ladder bonus – we're climbing upwards not just across. For first stone, read first rung. The first rung is an internship! Stop me if I'm going too quickly.
Landing that first job (why do you 'land' a job?) is about opening up opportunities. And while our first two careers metaphors have dressed themselves in the cloak of movement and destinations, our old friend 'gateway' is a simpler, more prosaic image.
My dictionary defines gateway as "an opening that can be closed by a gate" but also, perhaps more usefully, "a means of access or entry to a place". It is for this reason that we see gateway regularly crop up in the pantheon of advice – a university degree is the gateway to a better job; and internship is the gateway to your career. So to stretch that just a little further, if an internship is the gateway itself, Inspiring Interns are the ones holding open the gate. Boom! You're welcome. Click here for the latest vacancies.
Foot in the door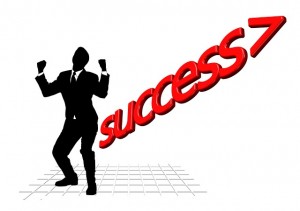 Our journey through careers metaphors has led us through movement and opportunity; now we reach the realms of firm force. Feel like people are shutting you out? Need some sort of leverage to show what you can do? Get your foot in the door. That's right, sometimes it feels like you need to (metaphorically) physically prevent someone from ignoring you and create and opportunity to show them your wares (NOT a metaphor). You can use your foot…or how about a doorstop? And, as you've almost certainly already guessed and groaned at, an internship IS the doorstop.
Actual useful conclusion
I imagine you are now completely sick of metaphors. I know I am. The fact we've managed to fill a whole blog with them is testament to the surplus of idioms lurking in careers advice. But hopefully having picked a few out and poked fun at them, the next time you see one you will adopt a wry smile, look knowingly at the person or text using it, and see beyond the cliché to the important points of what they are saying. Because for all the metaphors, there is some decent careers advice out there worth listening to.
Andrew James Scherer was thrust into this world in 1986 and from the moment he was born knew he was destined for the top…of the the Inspiring Interns Manchester office. Scherer somehow persuaded Inspiring to take him on in November 2009 and has been immovable since. Can be found @scheza on Twitter. You can also connect with Andrew on Google+!
Byte Night is back! Inspiring has joined forces with Action for Children to promote this incredible fundraising event aimed at highlighting the extent of homelessness in the UK, how it affects young people and how you can help. This is a unique chance to give something back to the community by raising money and awareness for the charity and get a helping hand yourself, potentially onto the career ladder. Watch this video of last year's event in the Midlands for a more visual interpretation of what Byte Night is and what it means, then read on to find out how to get involved this October!
What is Byte Night?
Voluntary work is a valuable addition to any CV and with Byte Night receiving great feedback from volunteers and supporters every year, it's not to be missed! The event continues to grow each year and for 2014, Action for Children is looking to recruit volunteers across London, Manchester, Bristol, Reading, Cambridge, Birmingham and Edinburgh. Inspiring is delighted to be working in partnership with the charity again this year, having witnessed their continued reach and success over the past few years. Byte Night helps to support some of Britain's most vulnerable young people, volunteer this year and you could also make a difference.
"It is amazing that every year so many volunteers generously give their time to Byte Night. Volunteers ensure it is run efficiently and smoothly, making it enjoyable for all."
Ken Deeks, Byte Night founder
Why volunteer?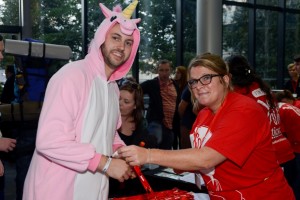 Byte Night is a charity fundraising event organised by Action for Children, but also a rare networking opportunity for graduates to be on a level with business figures from some of the most well-known, successful companies in recent years. Designers to developers; teams from the IT, technology and innovation sectors will be taking part alongside volunteers, showing their support for the charity and its fight to tackle the root causes of youth homelessness in the UK. When you read those graduate advice pieces that suggest you walk into a company HQ and tell the CEO that you two should 'grab a coffee' together, you're probably thinking, "how?!". Forget it, turn your attention to volunteering at Byte Night where you can meet face-to-face with experienced industry professionals who can offer an insight into what they do and how you, as a grad, can get into the business. From IT support to Executive-level, employees from Accenture, Dell, Deutsche Bank, Ernst & Young, IBM, LinkedIn, Microsoft and Virgin Media have signed up for this year's event and that's just the beginning.
"There's a real buzz and it's always a fun environment. You can get involved in whatever part of the night you like."
Anindita Ghosh, Action for Children
How to sign up
Last year over 1,200 people slept under the stars and over £1 million was raised. With a new event added in Bristol for 2014, the charity are hoping to raise over £1.3 million. This year's event will be held on Friday 3rd October. Action for Children are looking for volunteers from around 5.00pm until 10.00 or 11.00pm at the locations listed above. Signing up is easy, just email EventVolunteers@actionforchildren.org.uk with "Byte Night – Inspiring" in the subject line by Friday 26th September. Ensure you include the following information: your full name, chosen event location, the time you're available on the day, any dietary requirements and a contact number. You can also join this Facebook event volunteers group, check out their website or head over to Youtube where you can find videos of last year's events and what you can expect from 2014.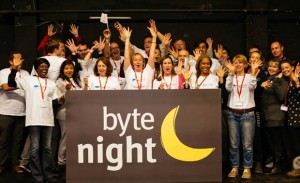 "I'll be back again next year no doubt. Thanks for the opportunity!" Liz Dinneen, supporter

Katie is an Inspiring Intern and a recent addition to our marketing team. A dancer/health & fitness enthusiast, she tweets here: @KatesApps and blogs now and again.

"How can I improve my chances of success?" "How can I make my application stand out?" "What industry am I best suited to?" "Where am I going wrong?"
During my first few months at Inspiring these were common questions from applicants that would present themselves on a daily basis. Questions which I gradually learnt the secrets to, leading to my work on the 'graduate weapons' series; a collection of blogs that dissects our key sectors (analytics, digital, events management & hospitality, graphic & web design, human resources, marketing, mobile, PR, sales and the third sector) and identifies the desirable characteristics for candidates in each industry.
These blogs were designed to give fresh graduates a helping hand through revealing our insight into what makes a good candidate, providing you with the weapons you need to stand-out from the crowd.
Hannah is a Digital Marketing Executive at Inspiring. She tweets about all things golden here: @hlcroberts and pins all things pretty here: gildthelilly. You can also connect with Hannah on Google+
–
Image credits
Wonder Woman designed by Matt Harmon from the Noun Project
Wolverine Claws designed by Alen Krummenacher from the Noun Project
Rock N Roll designed by Ryan Beck from the Noun Project
Bat designed by Adam Heller from the Noun Project
Iron Man Repulsor designed by Alen Krummenacher from the Noun Project
Ripped Pants designed by Alen Krummenacher from the Noun Project
Terminator designed by Yorlmar Campos from the Noun Project
Wonder Woman designed by Ben King from the Noun Project

This by no means suggests that being a recent graduate on the career hunt isn't difficult, because it is. There is strong competition from every angle and greater uncertainty surrounding employment and financial stability. A few months out of work or a summer of pulling pints and your immediate future may seem unclear, but we're here to show you that it's actually a good thing and you can use this time to your advantage.
1. You have options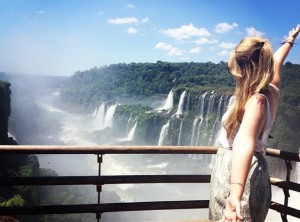 Many people decide to travel and with this comes the opportunity to volunteer or work abroad or just explore a part of the world that you may not otherwise have the chance to see. Further education (even further) might be something to consider. This doesn't start and end with a master's degree, indeed we think an internship is the modern day master's! (Read this)
2. You can take the time to choose your career path
Think about your skills and your interests and what career they would be most suited too. Remember to consider all avenues that are relevant as you may be surprised by how many options your research uncovers.
3. An internship is worth it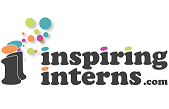 You might realise your dream or you just realise that you definitely don't want to work in a particular role or sector. As a recent graduate, you are in the best position to undertake an internship. The point of an internship is that it is a learning experience: you are not expected to walk in knowing absolutely everything. Obviously it is important to apply for positions that are suited to you as a person and your background (education, experience), but it is also about finding out what you like and which industry is right for you.
4. You can 'sort your life out'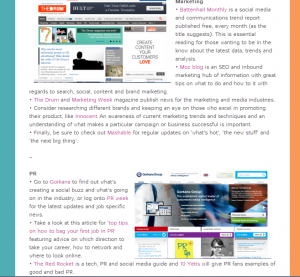 Learn how to manage your money (ideally), think about where you want to live (if you want to stay in your area or relocate), make a list (mentally or literally) of what you want to get out of the next x amount of months you could spend job searching. This might be related to your career, for example, maybe you want to brush up on your industry knowledge, in which case you'll find our graduate reading list (pictured right) very useful. Targets can also include things like getting fit (remember you can hit the pavement for free) or learn a new skill. It could be cooking or it could be something that could boost your employability like languages!
5. You can sleep in and then start the job hunt!
In other words, the day is yours to schedule. When getting settled into the application process, you need to suss out what is most effective for you. If you like to smash the gym at 7am and then get cracking straight away – do it. If you're more productive in the evening, work your day around this and do your life admin/daytime TV watching/coffee morning gossiping before you knuckle down. This is actually an advantage over people already in employment, as you have more time to pour over those lengthy applications… Make it count!

Katie is an Inspiring Intern and a recent addition to our marketing team. A dancer/health & fitness enthusiast, she tweets: @KatesApps, and blogs here.
Recently, Inspiring's Annie attended a course at Debrett's– London's luxury lifestyle brand – and she was inspired to write a blog featuring some of their top tips.
"Debrett's is the trusted source on British social skills, etiquette and style, reflected in a range of coaching, training and classes."
We've thrown in a few experiences and insights of our own and put together this guide on what to wear to those all important interviews and how to style it out once you've landed the job. To coincide with this nugget of information, we've created a Pinterest board to give you a visual interpretation of what we're talking about. Corporate or casual, we'll help you find something office appropriate then it's down to you to rock it.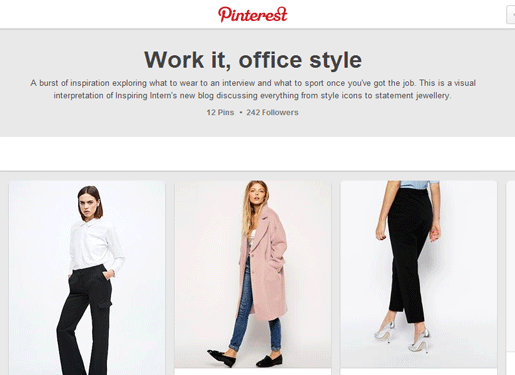 What to wear to interview
Options
Prepare a couple of options then ask your housemate or your mum for their opinion. If 'absolutely not' is the answer, you should consider getting changed. If their reaction is positive, your confidence should be boosted and you're ready to go.
Move and shake
If you're opting to spruce up your wardrobe, when buying an outfit make sure you have a good look in a full-length mirror and walk around in it. You need to be able to move in it. Always try sitting down to make sure skirts and trousers don't ride up awkwardly. Ladies, avoid skirts that come too far above the knee or anything with a thigh high split. Less is more! (Less skin, not fewer clothes). If you have to ask 'is this too short?' then it probably is. Fella's make sure your shirt fits comfortably. You can't go wrong with a classic white shirt!
Dress appropriately for the role and environment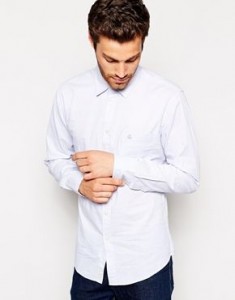 As a general rule it is always better to be too smart than too casual in an interview situation, but if the company seems a bit more relaxed you can get away with being a bit more individual e.g. wearing a smart shirt without a tie or wearing a statement necklace. For example, a start-up business or a digital environment will often have a more casual dress code. What you wear could be make-or-break in some industries: If you going for a job in fashion, as well as researching trend forecasts, try wearing something that shows you are aware of your industry. It could be an interview talking point!
Keep it clean
No matter how informal the company is you should look clean and professional. Girls, simple things like taking off your chipped nail varnish and brushing your hair can work wonders. Guys, consider shaving to smarten up your look. Take a pack of mints or chewing gum (but chuck it away before you go in!) and some deodorant or body spray if it's a hot day. These 'just in case' things are always better to have on you, even if you don't end up using them.
Be prepared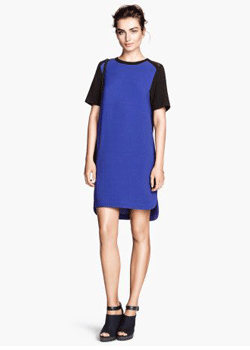 Girls, if you're wearing tights maybe bring along a spare pair just in case they ladder. Always bring along an umbrella and don't wear shoes that you cannot walk in. High heels can look great but not if you can't walk in them. Plan your outfit the night before so you have plenty of time to make sure everything is washed and ironed, this applies to guys too.
Party time
You might be travelling up to London for a Friday afternoon interview and heading out in the evening, but don't try and kill two birds with one stone and wear that little black dress or your favourite night out polo shirt to the interview. Stick to your interview outfit and suck it up!
"The most important thing is to make sure you feel comfortable and confident in your outfit. If you feel great it will make you look great. I've interviewed hundreds of graduates since working at Inspiring and some of the most memorable candidates have been those who have taken the time to look presentable and professional. You only have seven seconds to make a first impression so give yourself the best chance of impressing by making sure you look smart." Annie, Inspiring Interns
OK, now you've got the position…
Secret stash
Keep something smart in the office at all times: a pair of heels under the desk, a blazer or suit jacket on the back of your chair, an ironed shirt hanging up somewhere. Whatever the industry, you never know when a meeting could crop up.
Style icon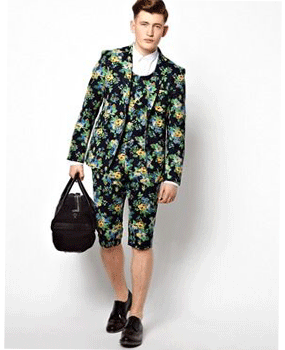 Whether you're style is Kate Middleton or Kate Moss, it can be useful to choose a celeb whose style you admire and check out what they're wearing to meetings or formal events and how they're wearing it. Guys, you might be smart like Wills (as in Prince) or edgy like A$AP (Rocky), but you can do the same. Don't be afraid to take inspiration from famous people or people you know, or look to magazines or TV and films.
Accessorise
Accessories can be a great way to showcase your individual style and personality. However, there a few things to consider before you start going wild. Piercings can look great and in some professional environments they are acceptable, but in a corporate environment it is advisable to remove any facial piercings. Your bag needs to be a suitable size to hold papers and an old school pen and paper, phone or tablet that you can make notes on. Organisation is crucial and can help you feel well-prepared and more relaxed. Now, go and kick some ass!

Katie is an Inspiring Intern and a recent addition to our marketing team. A dancer/health & fitness enthusiast, she tweets here: @KatesApps, blogs at: http://bit.ly/WN9rpu or you can connect with Katie on Google+.
By Alex Townley
Sales. You might be tempted to conjure up images of soul-destroying call centres or Del Boy and friends hawking on street corners with suitcases full of counterfeit watches, but we'd like you to shelve those thoughts for five minutes.
Unfortunately a large number of high-profile careers websites peddle ill-informed graduate sales careers advice, so we're here to set the record straight.

Myth 1. "I'll spend my days cold-calling"
Wrong! Gone are the days of reading from scripts and making over 100 calls a day. The internet has replaced cold-calling and more recently, given rise to social selling. People buy from people and today's buyers have no patience for unsolicited phone calls hawking products they don't want. Working in sales requires a certain entrepreneurial spirit: you need to demonstrate a clear product or brand understanding and build on-going relationships.
Modern salespeople spend their days leveraging social networks to generate leads, educating others with informative content and engaging with decision makers. They analyse data to make better-informed choices, email the right person at the right time with the right message and use their time more effectively to build a demand for their product.
It is likely that you'll have targets, but you won't necessarily be expected to achieve them by calling strangers all day.
Myth 2. "Sales has got nothing to do with my degree"
"A career in sales would not involve a lot of the skills that I learnt at university and is not particularly creative."
Anonymous graduate, Inspiring Interns' graduate survey 2014
No! Throughout your time at university you'll have built up a host of transferable skills. Those with large social circles and enjoyed life at university often make good sales people. If your degree involved debating subjects, frequent communication with your peers and interpreting information then you may well be suited to a career in sales.
Working in sales is all-encompassing; you'll learn how to use email marketing techniques to garner new leads, social media platforms to nurture leads and clients, and ultimately set up face-to-face meetings. You'll need to be analytical to understand your clients' needs, you can put together a strong case for your particular product/service and you're convincing enough to close a deal.
Myth 3. "There is no career progression"
False! The lead characters portrayed in Phoneshop are funny, but they are probably the world's least accurate representation of salespeople.
"Graduate sales positions should not be confused with sales work in shops, door-to-door sales roles or telesales."
The University of Kent's careers page
A graduate sales position will give you a firm grounding in all aspects of business as you develop a full understanding of all business activities. Working in sales is usually a complex job; most business leadership positions require sales experience and successful salespeople are usually an organisation's prize asset.
"Good salespeople are never out of work and always in demand."
Les Csonge, Co-Founder Yudu Media
If one day you do decide to move on, many of the skills that you develop as a salesperson are applicable in a broad range of other positions; managing client expectations, closing deals and communicating effectively, to name a few.
What next?
To properly arm yourself for a successful career in sales, take a look at this sales-focused graduate weapons piece on attacking the job hunt.
If we've already convinced you that sales is your next career-move, take a look at our latest vacancies in sales and send us your CV.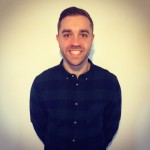 Alex is the marketing manager at Inspiring Interns. He enjoys sport, cinema, admiring sharks from a safe distance (on TV) and supports Arsenal. Alex occasionally blogs on plainhelvetica.com, tweets @agtownley or you can add him to your circles on Google+.
Actually, it's probably fair to say you will believe what happened next.
Hey you. Yes, you! You, sat at home reading this as you indulge in a little mid-job application procrastination. Don't feel guilty, we've all been there. And let's face it, if you're going to do a touch of procrastination there are worse places to do it than a graduate recruitment blog. Am I right?
So…how can we make this a useful five minutes? Well how about a little bit of inspiration to get you back on track, courtesy of our boy Charlie Bragg and the brilliant MyLondonHome. You're in? Great – let's go.
Charlie graduated from the University of Leicester last year with a degree in English and, like you, was sat at home last August applying for jobs. Specifically, he wanted something with a marketing bent. So he put in an application to Inspiring Interns. He got a call from us. He came in to meet our HR team and film a video CV. Then came an interview at MyLondonHome, and no longer was he sat at home wondering what was next but starting a social media internship. And, in his own words, it went quite well.
"The best thing about interning at MyLondonHome was opportunity to learn. From day one I was afforded the time and training to truly understand my role. It wasn't the cliché of making tea or filing paperwork (although of course with any office, tea was heavily involved). A young office with a good social side meant I quickly felt at home in the company and, if offered the opportunity, I could see myself working there for a long time."
Boom. Kick-starting your career could be that simple. Feeling a bit more motivated but not quite there yet? No fear, Charlie's got this to say about everything he has gained from the experience:
"I came into the company as a social media intern, but I was quickly learning to manage our Google Adwords account and analyse our web traffic through Google Analytics. After securing a full-time job at MyLondonHome as a Marketing Executive, I was offered the opportunity to study the IDM (Institute of Direct and Digital Marketing) Diploma in Direct and Digital Marketing, of which I am expecting the results of in September. I have since been able to fully immerse myself in all company marketing, including copywriting, radio advertisements, an MLH taxi campaign and many other projects."
Cracking. An internship converted to a permanent job, and a huge amount learned along the way. Well played Braggsy! [NB Braggsy may not be Charlie's nickname, but we like it]. So having been there, done that and got the job, what advice would Charlie give to potential interns?
"I think the one piece of advice I'd offer anyone looking to start a career in marketing is that it doesn't have to be for an agency. I've had an incredible year at MyLondonHome and think that's largely down to the fact that every project I've been involved in, I've been able to see the results first hand."
Booya! Marketing isn't all about agencies, and doesn't Charlie know it.
Hopefully Charlie's story has given you a bit of impetus to snap out of your brief procrastination and crack on with the applications. We're certainly feeling double lively after reading about Braggsy's success. And if you want confirmation of what a lovely chap our lad is, along with a reminder that inspiration comes from all around us, he's revealed one last golden nugget of truth.
"My Dad is probably my biggest inspiration, he never stops thinking of ideas (most of them terrible) but he doesn't give up and occasionally there's a good one…In all seriousness, his passion for innovation is infectious and I don't think I'd be so motivated without him."
Top man, top story, and hopefully some top motivation. Go get 'em tiger!
To stock up on even more motivational nutrition, have a butcher's here!
Andrew James Scherer was thrust into this world in 1986 and from the moment he was born knew he was destined for the top…of the the Inspiring Interns Manchester office. Scherer somehow persuaded Inspiring to take him on in November 2009 and has been immovable since. Can be found @scheza on Twitter. You can also connect with Andrew on Google+!