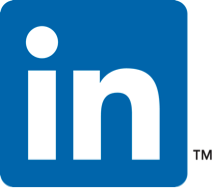 The paper CV is a staple in the traditional job application process, but it's as important to consider your online presence and how this could help you kick-start your career. Inspiring Interns introduced the video CV as a way to inject some personality into an otherwise faceless application process and give candidates a chance to showcase their communication skills to prospective employers. Right now? It's all about social media and using the available tools to propel your job applications to the next level.
Step 1. Create your profile. It might sound obvious, but you'd be surprised how many people start sending requests to make connections and join groups before they have added any information to their page. Take the time to build your 'social CV' before you start using the tool to engage with people and professionals and you'll be taken seriously. If you have no photo, connections or education/experience listed, you'll look suspicious!
Step 2. Consider what you should (and shouldn't) advertise online. Think about what you are trying to achieve through being on LinkedIn and the kind of people you want to be clicking on your profile. Which words are going to get you noticed? Try and avoid generic jargon about how motivated you are or your ability to work as "part of a team and independently". Employers have heard this all before! If your experience thus far has been more behind the bar than in the boardroom: don't downplay it. Draw attention to the soft skills you have developed whilst in this role(s), whether that's delivering a high standard of customer care or taking a position of responsibility such as management.
Step 3.Take the opportunity to fill in the sections about your skills, interests and volunteering. Recruiters or companies looking at your online profile will be just as interested to find out a bit more about you, through your extra-curricular activities and achievements outside of the classroom or office. If you have any entrepreneurial experience or have learnt/are learning key skills in IT or languages for example, this is the time to shine!
Step 4. LinkedIn allows you to join groups and engage in relevant discussion. Consider the industry or industries you are looking to go into and research the types of people, businesses and communities that could be of interest for you to follow. A strong presence online is crucial in order to stand out in today's competitive graduate job market. When a potential employer types your name into Google… how much better would it be if a LinkedIn industry discussion you have engaged with appeared on their screen rather than a selection of your old Facebook profile pictures? If you're looking for internships in London or Manchester, join our groups for interesting updates and useful careers advice.
Step 5. Grow your network! Not sure who to connect with? Start by adding your friends, reach out to your university alumni and connect with recruiters you're working with to find opportunities. Join groups of interest like football fan clubs as well as the more obvious industry-related ones. The wider you cast your LinkedIn net, the more people you will be able to connect with and the stronger your network will become. Use features like the 'people you may know' tool to assist you in making relevant connections and raising your profile.
It's important to be honest, but positive about your job hunt. If you're not working, use the space at the top of your profile to write a few catchy lines about the types of opportunities you are actively searching for. Now consider the rest of our simple solutions above and let social media boost your job applications!

Katie is a digital marketing executive at Inspiring. A dancer, sport and health & fitness enthusiast, she likes to move, tweet and blog.
Welcome to your hand-picked selection of the latest and greatest graduate opportunities to apply for today! We've broken down each role, giving you a bite-size chunk of must-have information. What are you waiting for?
3 months. £NMW. The ideal candidate will be fluent in French, with excellent written and spoken English – any knowledge of Arabic would also be very useful! Marketing and exporting products to West Africa, North Africa and the Far East, working at this top company offers huge scope to learn and develop professionally.
9 months. £17,000 p/a. If you've got the organisation, confidence and personality – events could be the industry where you make your mark. Manage and coordinate training and development programmes and special events for some of the world's biggest corporate clients in a buzzing environment, with a great team.
3 months. £1,000 p/m. This vibrant co-working community and events space is located in London's electric 'Silicon Roundabout'. They're looking for a graduate ready for a hands-on experience at a young, exciting start-up. This paid internship offers a wealth of opportunity for those willing to learn, and a great chance to connect with interesting people.
3 months. £1,000 p/m. A HQ in New York, offices across the US and London and the chance to work with clients including Sony, Universal and Microsoft… what more could you want? Boost your communication, analysis and presentation skills in an environment where success is celebrated and a lot of fun will be had along the way!
3 months. £1,000 p/m. An innovative app start-up – this company are destined for the top and looking for enthusiastic grads to join them on the epic journey. The role is split between the accounting and legal functions of the company. Hit the link to find out more and apply!
3 months. £NMW. Based in the heart of Central Manchester, this is an ideal career-starter for recent grads keen to learn all things marketing. You can expect to work collaboratively and individually, developing key analytical skills.
FT. £18,000 p/a. Put your language skills to fantastic use joining a global b2b video network on a competitive salary. Fluency in Russian and German is a must – with knowledge of Finnish an added bonus! If you're passionate about online content and keen to rise to the challenge of working in a fast paced and rapidly moving start-up environment, apply today.
FT. £16,000 p/a. The successful candidate will be responsible for creating and managing content and social media channels in order to support educational institutions. This is an exciting job in a new, innovative organisation. The right candidate can build an excellent set of skills and will have a very impressive cutting edge project on their CV.
3 months. £NMW. The perks of working for this company? Where to start! Work in multiple industries, develop skills in sales and an understanding of account management, get involved with exciting events and get your hands on a Chess London clothing discount.
PT. £16,000 p/a. Throwing something a little different into the mix… this is an ideal opportunity for grads or undergraduates looking for valuable part-time work experience with flexible hours (3pm-7pm). Earn extra cash between your studies and finish with a host of useful business contacts and a great experience to add to your CV.
To discover all our latest available internship and job opportunities, head to our vacancies page.

Katie is a digital marketing executive at Inspiring. A dancer, sport and health & fitness enthusiast, she likes to move, tweet and blog.
For most of us, the month of January can feel like one very long Monday. To beat the dark evenings we have teamed up with Designmynight.com to bring you the lowdown on the best ping pong bars in Manchester and the top London haunts to frequent during dry January. The come down from December might be tough, but these hotspots will be sure to keep you entertained…
Manchester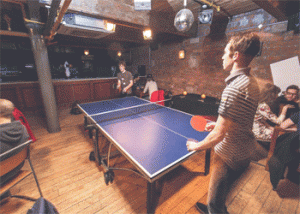 Manchester is home to some fantastic ping pong bars and (in our opinion) it's about time they were applauded. Kosmonaut is located in the Northern Quarter and although it may be hard to find, it's well worth it once you get inside. The joint oozes American style swag, with plenty of black leather booths, barber shop chairs and a glorious food menu. Visit Monday to Friday between 4-7pm and HAPPY HOUR will be in full swing.
From Tuesday to Saturday, Twenty Twenty Two can be found on Dale Street. Fans of unique music and the arts, this one is for you. With free entry and a whole space dedicated to ping pong, it's a wonder you haven't run out the door with your keys and jacket already.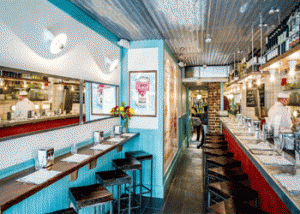 Gullivers, located in the Northern Quarter, makes the most of its space with club nights, storytelling evenings and ping pong parties making it a must-visit venue. The last contestant for Manchester's finest has to be The Salutation. Popular with students, this Oxford Road hangout brings the classic pub quiz and live entertainment to the masses. Located just south of the city centre, tables are outside so wrap up and bring your A game!
London
If you want to embrace the New-Year-new-you mantra that comes around every year, here are some great bars and food joints where you can spend dry January in style…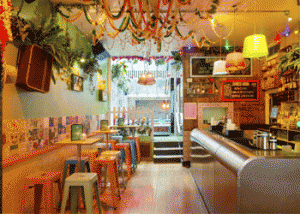 Ceviche has a menu bursting with flavour and prices that start from only £4.50. Enjoy the Pimentolada – a concoction of red bell pepper, banana, coconut cream and pineapple in this dynamic atmosphere in Soho. LoungeLover makes the healthy choice an easy one, with their beautifully crafted food and drink selection. Scoot on down to this Shoreditch haunt and grab a mouth-watering Nirvana (coconut, strawberries, cream and vanilla). While you're there, why not go all out and try some of their delicious Japanese cuisine. Packed full of quirky objects, Barrio Central operates a good time atmosphere and is a popular spot for after work or catch up drinks with your mates thanks to everyone's favourite happy hour and the central Soho location. If you feel like staying on the wagon a little longer, order a mocktail or five with prices starting at £4. A sweet selection of tasty drinks awaits your approval at Be At One, Shoreditch. Mocktails start from £3 and you can chose from a range of ingredients featuring anything from orange juice to the not-so-classic honey roast nuts!
Now you have the key to survival this January, the only thing left to do is visit these fantastic venues…
Leighanne is marketing & PR executive at designmynight.com
All photos are property of designmynight.com
Inspired by Time Out's mission to stay in with style and make "your living room one of the most exciting places" to be this month, we've got another reason to keep the couch warm – job searching! January and the job hunt go hand-in-hand and here's why. We've already got the whole dry Jan/get fit/have a healthy start to the year vibe going on, so let's add it to it. The time has come to secure that career-starting internship or job. Ready?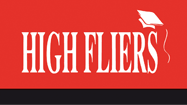 • According to the latest figures published in the annual Graduate Market study, published by High Fliers, the number of graduate vacancies is on course to reach a ten-year high this summer. As well an increase in the availability of paid internships and summer or course-based placements, starting salaries look set to rise. This is great news for those looking to go into an entry-level position, but it does come with a warning. Employers are urging students and grads to seek valuable work experience during breaks in education or employment in order to put themselves ahead of the competition. A third of roles are anticipated to be taken by those who have already completed internships or placements, so seize the moment and seek experience to boost your CV now.
• January is prime job hunt time! There are a variety of industries and different roles out there, so doing your research is crucial. Head to LinkedIn and Twitter to create your own profiles, make connections, follow industry figures and engage in debates. Discover careers blogs for advice on applications and tips on what you should be reading and where you can access this information. Now channel what you have learnt into creating a kick-ass application.
• Big data is
a significant growth area for the UK economy
, with a growing number of jobs available. What is big data? A huge amount of data is generated every single day, from social media to internal data, opening up opportunities for graduates in analytics, administration and support.
"It's vital that we attract new talent into the industry to ensure that businesses have the skilled staff they need to grow and be successful"
Karen Price, Director of the Tech Partnership
• An increasing focus on company culture and finding the right candidate to match the values and environment of a business has meant employers are now doing more to entice graduate talent! Your skills, background and personality need to shine through in a job application, but it is also important to find a company that suits you as much as you suit the role. Great perks, exciting career development plans and dynamic, sociable (but professional) environments are all on offer from certain companies, so what better time to get fully involved in the January job hunt?
If you're after more information about the kind of roles that are out there and how you can apply, head to Inspiring's latest vacancies page where you can view all opportunities or filter by industry.

Katie is a digital marketing executive at Inspiring. A dancer, sport and health & fitness enthusiast, she likes to move, tweet and blog.

In the current job market, work experience has never been more important. What better time to take the first step on the career ladder than as an undergraduate. It doesn't have to be all work and no play. Those long summer months provide plenty of time to party, holiday and gain valuable work experience. If you understand the day-to-day running of a business, from the well-established to a championed start-up, it will set you apart from other candidates when it comes to applying for graduate jobs. First or second year students, it's okay if you are still unsure about what you want to do when you leave university. An internship can ease the graduate decision-making process, whether you intern in an industry that you end up loving or you realise something is not for you. An internship in recruitment is a great place to start. Here's why:
Gain career insight
• Working in recruitment requires an understanding of different industries, the types of jobs available and the knowledge and skillset required for each role. Aside from helping others land their dream job, the insight you acquire from recruiting could help you make your own career decisions. Working at a recruitment agency will open your eyes to job opportunities that perhaps you didn't think you were qualified for or hadn't previously considered.
Meet Miles! He loved his summer internship last year….
Boost employability
• Participating in a paid summer internship programme is an excellent opportunity to gain highly transferable skills that will significantly increase your future employability prospects. Employers want proactive candidates, and having meaningful summer employment under your belt looks great on your CV.
Develop epic communication skills
• A key skill in recruiting and business development is communication. Confidence and a knack for being able to talk to people face-to-face, via email or over the phone. The network of professional contacts you build up through this constant communication may prove very useful when it comes to seeking future employment. Life after graduation is a scary thought, but take on an internship as an undergraduate and the people you meet and connections you make could offer you a role after university or put you in touch with others who can.
"With a higher level of competition for each graduate role, a student with proven work experience in a relevant sector and demonstrable graduate-level skills will be more equipped to secure employment after graduation."
Belinda Price, Internships Officer at Kings College London
Recruitment is a booming industry
• The recruitment industry is one of the fastest growing sectors in global business and is reported to be worth £24 billion in the UK alone. Individuals with the passion and energy to succeed in a dynamic, results focused environment succeed in recruitment. If this is you, apply today for this summer 2015 placement with established international company APSCo. Applications now open.

Katie is a digital marketing executive at Inspiring. A dancer, sport and health & fitness enthusiast, she likes to move, tweet and blog.

The transition from graduate to employee is a tough road to travel down, especially in December when you splash the cash for Christmas. Despite penniless pockets and empty wallets, there are plenty of budget friendly events and affordable basement bars in London to turn your boring nights into ones brimming with festive fun, and thanks to Designmynight.com we know exactly where to send you.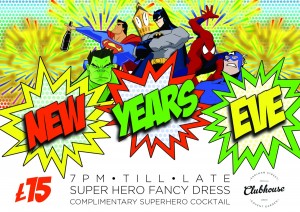 When the presents have been ripped open and the Christmas crackers have been pulled you know it's time to start planning your bon voyage to 2014, that's if haven't done so already! Go out in style on New Year's Eve and head to Ruby Blue Bar for their New Year's Eve Film Premiere Party. For £25 you get dinner, a drink and entry to the red carpet soiree; what's even better is the 50% off drinks between 5-7pm. Offering something a little, or maybe a lot, different is Earlham Street Clubhouse with their 90's Super Hero: New Year's Eve bash. Grab a £15 tickets and dress up in your best spandex to rid the joint of any villains with your supernatural powers, but before you do make sure you get your complimentary cocktail from 7.30pm – 8pm. If these two events don't tickle your fancy, celebrate the start of 2015 at Belushis Full Moon New Year's Eve . Get a taste of Thailand madness for a fraction of the cost. A world of £1 shots, body paint and Thai buckets await your approval, all for the price of £5.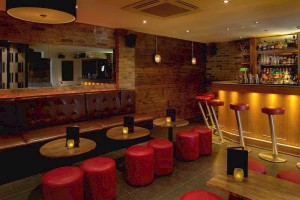 Basement bars in London are great haunts to avoid winter winds and believe it or not, you don't have to spend an arm and a leg for a decent drink and festive atmosphere. The Roxy, in the West End, offers spacious booths and a relaxing atmosphere to enjoy their happy hour deals of 2 for 1 on selected beer and half price bottles of wine. London Cocktail Club at Shaftesbury Avenue is the definition of cool and boasts whacky cocktails that contain anything from bacon to eggs. This little gem has a 2-4-£10 happy hour every Monday that lasts the whole night. One for gin lovers, 214 Bermondsey has £5 gin cocktails and £4 double gin and tonic happy hour deals from Tuesday to Saturday. The deal only lasts an hour so make the most of your 60 minutes! Nordic Bar, only a stone throw away from Oxford Street, takes a real whack at ensuring every Thursday is a jolly affair with 2-4-1 cocktails all night long.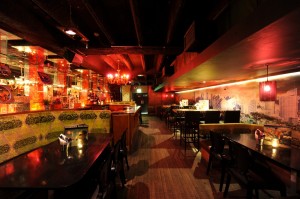 Finally, Foundation, a hipster venue in Covent Garden, supplies a great happy hour from 5-7pm every day of the week and is the go to spot for a bit of naughty fun.
For more great bars, clubs and events visit Designmynight.com.
Leighanne is marketing & PR executive at designmynight.com.
All photos are property of designmynight.com.
LapseLondon: The biggest ever single day crowdsourced timelapse. A day in the life of London seen through the eyes of 40 photographers.

Katie is the marketing assistant at Inspiring. A dancer and health & fitness enthusiast, she likes to move, tweet and blog.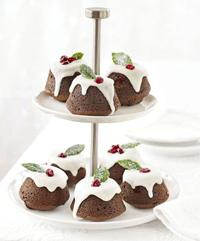 Christmas and food are two words that go together perfectly. Here's a random selection of just some of the festive delights you could whip up in the kitchen this Christmas. In between cracking on with that job hunt (it doesn't have to wait until January!), try your hand at some of these interesting creations.
Whether you're making a mess or hoping to make something edible, this is a great excuse to eat chocolate and icing and cake all at once. This desert is more about looking like a traditional Xmas pud than tasting like one, but it's an easy recipe and looks good enough to Instagram (and hopefully eat).
Before you turn away in horror at the thought of brussels sprouts, throw bacon and almonds into the mix and you've created a dish worth putting on the Christmas table. Go on, give it a try.
This is in fact, not a baby, but a famous pancake recipe that comes straight from the Netherlands and promises to be the perfect pick-me-up. Throw in some blueberries, cinamon and top with a sprinkle of flour or sugar to achieve that wintery look. It's not pancake day, but why wait until February?
Leftover sundae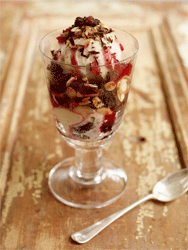 According to our mate Jamie Oliver, "if you didn't scoff the lot on the big day, this recipe uses up leftover Christmas pud brilliantly". Celebrity endorsement over, this sugar-tastic creation mixes Xmas pud with mulled wine, ice-cream and chocolate (yes, really) to give you an enjoyable, calorific festive treat. If the pudding's all gone, make your own sundae delight by mixing leftover chocolate or winter fruits in with that ice-cream.
More wonderful than weird, a cheese board is a classic. Make your own tree shape like these American party people, try a snowman design, or just eat it straight from the packet when no one else is around. It's only going to get eaten anyway…

Katie is the marketing assistant at Inspiring. A dancer and health & fitness enthusiast, she likes to move, tweet and blog.
Maybe you're halfway there, maybe you haven't got a clue where you want to go, but this careers advice is universally applicable and (hopefully insightful for) students and graduates at every stage of the decision making process. Broken down into subjects, we discuss options you may not have considered and those you have.
STEM (Science, technology, engineering and maths graduates)
Roles in the development of business and information technology demand:
"innovative thinking, entrepreneurial spirit and the ability to relate well to colleagues."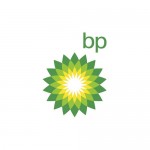 (BP degree matcher) Companies like BP can opt to consider a range of degree subjects and not just those directly related to the job. Degrees in STEM subjects lend themselves naturally to certain professions, with engineering grads arguably likely to become an engineer in their field of study. Outside of the more direct or traditional career trajectories, engineering grads can be great candidates for management consultancy, production, operational management or technical sales.
Scientists can look to go into law (with a conversion course and subsequent contract), environmental or other consultancy, science writing or systems development. Research, teaching and higher education are common routes into employment, with exciting options also on offer like a physicists' option to become a meteorologist! Cool. Alternatively, the analytical skills that science degrees teach you are applicable to any role involving data. And since big data is the next big thing, that's great news.
IT skills are red hot right now, with graduate internships and jobs in IT consultancy, technical support or web development seeking highly skilled candidates to match the demand for their services. IT skills are transferable, with industries from the creative to the technical looking to increase their digital presence and find new ways to promote and improve their services online and offline.
A maths based degree is essential for a career in finance, but also opens up doors for analytical roles in advertising, marketing, digital media or the healthcare sector.
Humanities
Generally speaking, humanity degrees don't limit your careers options to teaching, arts and culture. The skills you acquire from this BA course can put you in good stead to take on graduate roles in the public sector, marketing & PR, charity work, media, HR, business development or consultancy to name a few!
The research, communication and writing skills attained from an essay-based social sciences course are a good match for roles such as; Research Assistant, Marketing Assistant , Information Officer, Content Creator or jobs in the third sector which can range from admin to events or fundraising.
Languages
A bilingual or multilingual candidate immediately stands out in the job application process, whether the role requires a second language to be spoken or the company is looking at a candidate's confidence and ability to learn new things. Obviously, speaking more than one language opens up opportunities to work abroad, but there are also other vocational options to consider. Client services or account management roles (working with a variety of different clients or brands) in an international company can demand a second language. Client services provide a great chance to build business relationships and network, hit targets and experience business development. Creative industries like advertising and marketing – particularly at large or international agencies – often desire a second language in their employees. Language skills can also be an asset for a career in sales, consultancy or HR.
The moral of this story is that skills learnt in your degree are transferable to the workplace.
"A critical piece of the application process is connecting the dots between the experience you already possess and that which the position calls for."
(mashable.com).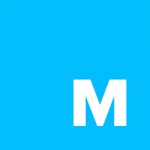 Extra-curricular activities and additional studying or qualifications can have a positive impact on your chances of success, particularly if you have studied for one degree but are keen to get into something different. Maths doesn't have to mean finance, and an English degree won't always translate into a writing or content creation role. Explore career avenues and use employment agency websites and careers advice blogs to dissect industries, delve into job titles and requirements and discover what it all means!

Katie is the marketing assistant at Inspiring. A dancer and health & fitness enthusiast, she likes to move, tweet and blog.
For those of you who aren't already aware, in January we proudly celebrated five glorious years in business! It's been a roller coaster of success with recent accomplishments including the opening of our Manchester office and hitting the milestone of 4,000 graduates placed! We decided to rally round those that have helped us to get where we are today and throw an evening of competitive festive fun, naturally in the form of ping pong. Here's a little insight into what went down…
We'd like to say a big thanks to all those that joined us and an even bigger thank you to all that have worked with and supported us over the years – here's to the next 5!