By Katie Appleby
In between all those BBQ's and beaches; find the time to keep active this summer with these slightly-more-fun-than-the-treadmill things to do. Involve your friends, make it fun and try something different!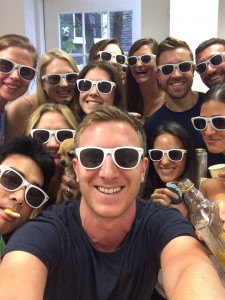 Be voucher savvy
Take advantage of fitness offers, from Groupon to your local community or gym. A little bit of digging and you could find inner peace through Yoga or go all out at a bootcamp. Try hot yoga near Old Street for introductory offers like 90 days for £24 or improve your fitness with bootcamp in Shoreditch at a great price.
Host your own tournament!
Venture to Hampstead Heath or London Fields taking a supply of friends, food, drink and sports equipment with you and you've got a rounders tournament! Find your local tennis courts (free to use in some areas of North and East London) and set up your very own championship to rival Wimbledon. These are easy, fun and free ways to enjoy fitness this summer and socialise at the same time. It's up to you how much exercise you actually choose to do…
Hula hoop
Seriously! Not only is it a great (and fast) calorie burner, it is taking London and the summer by storm. Performances at festivals like Lovebox and with hula hoop aerobics classes popping up around the capital, the hula hoop is going from garden accessory to the next get fit must-have. If you've yet to master the hoop or it's just not for you, why not try skipping? Throw a BBQ and raise your heart rate with these old school classics before you sit down and stuff your face. I'm looking to buy one at the moment… looking at you hula hoop companies. Discount?!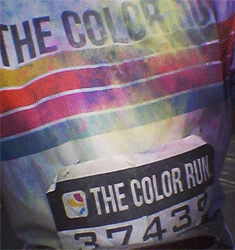 Jump on the organised fun bandwagon
There are a huge variety of sporting events, from the free to the competitive, going on around London and the rest of the country this summertime. Why not try a 5km colour run and get covered in paint? Or take a trip to Nottinghill Carnival and get your groove on joining the parade – that counts as exercise right, guys? Guys? Oh…
Start something new
You know that thing you've been meaning to start or wanting to try for a while and you haven't got around to it? The days are longer and the sun is out, so whether it's trying a new activity or getting round to joining the gym. No time like the present!

Katie is an Inspiring Intern and a recent addition to our marketing team. A dancer/health & fitness enthusiast, she tweets here: @KatesApps, blogs at: http://bit.ly/WN9rpu or you can connect with Katie on Google+.
Editor's note: All images are property of Inspiring Interns.
Inspiring Interns is proud to announce that we have teamed up with CommuterClub to save you money on your London commute! Read on to find out more.
What is Commuter Club?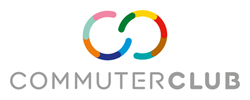 CommuterClub allows everyone to access the benefits of an annual travel pass. If you don't have access to an employer season ticket loan, keep reading! CommuterClub buy your yearly travel card and you pay them back on a monthly basis over eleven months, saving the cost of one month's commute versus buying monthly travel cards. If you commute between zones 1-2, that's around £140! And that's before we take into account TfL's random fare hikes…
Why is this relevant to graduates in London?
Once you've landed your first job out of university, your thoughts may turn to saving money and cutting costs. As we've already mentioned, you'll save at least £140 with an annual travel card, but there are also a selection of exclusive benefits that go with being an annual travel card, or gold card, holder. To start with, a third off all national rail travel. Perfect for those who don't have a 16-25 railcard. CommuterClub has also teamed up with Fitness First, Uber and many more companies offering their members great benefits. CommuterClub is also rolling out free Time Out cards to customers soon (worth £25): find out more about that here.
Give me more!
A couple more things you might not have considered. Since CommuterClub's scheme is technically classified as a loan, you can start to build a positive credit rating while saving money. Perfect for when you finally save enough cash for a mortgage deposit. (OK, so we realise that might not be for a while yet, but still. It all helps!) The move to the big city and navigating the job market is stressful enough before taking into consideration commuting. CommuterClub tick off that box so it's sorted for a year!
I'm with you. But what happens if I leave London?
No problem. CommuterClub offers a non-committal twelve month subscription. So you can leave if you need to and you won't lose any money.
Sounds great, how do I sign up?
Simply click below and enter the discount code INSPIRE to receive a £10 discount off your first month of travel.

The legal stuff:
Commuter Club Ltd is a provider of retail financial services and is Authorised and regulated by the Financial Conduct Authority. Interim Permission Number 659398. Commuter Club Ltd. is entered in the Financial Services Register. For more information you may visit www.fca.org.uk.
By Liam Weaver
It's a frustration regardless of which stage you're at in your career; sending your CV in and never hearing back is the proverbial of throwing yourself into a black hole. Of course it's even worse if you're a graduate.
If you're reading this you're probably at the stage where you're on the lookout for graduate roles and are firing out CVs left, right and centre. Regardless of how it's going, here are a few things to consider from the eyes of a recruiter.

1. You didn't sell yourself
A CV shouldn't just be a piece of paper with a few stats and contact details, you need to sell yourself, but in a convincing way. Be selfish and boast about where you believe you really stand out. It doesn't have to be charity work or public speaking; think about instances from your course. Did you consistently get work in early? Were you top of your class; think, think, think!
2. You overused the business mumbo-jumbo
Knowing what you're talking about is always an advantage if it's relevant to the job you're applying for, but knowing when to hold back is another skill entirely. Don't encumber your CV with phrases like: 'command and leverage the businesses personnel to meaningfully navigate a pressing company project'. What does that even mean?
3. You were too generic
Even if you're applying for 15 roles a day, be prepared to tailor your CV to each job. Take time to read through the role you're applying for and chop and change certain skills where necessary. If you're going to be in a customer facing role, highlight previous part-time jobs in retail/bars, for example.
4. You deemed previous experience 'irrelevant'
You'll likely be entering your first full-time job so it's easy to see yourself as having no relevant experience, but don't neglect what you have done. Some of your old part-time roles, clubs, or positions in university societies may highlight skills you'll be using in your new graduate role!
5. Your CV was too long
This is definitely one of the most common problems. Your CV should realistically not exceed one or two pages at graduate level. A seasoned professional's CV will be about two pages, so don't overload your CV with non-essential information. Employers will be faced with hundreds of CVs daily so if they're presented with one which is 3-4 pages long, it's likely to be discarded.
6. Overuse of clichés
When it comes to naming qualities, traits and skills keep them simple and if you can, back them up with evidence. Nobody wants to read endless lists of 'passionate', 'motivated' and 'team-player'- get to the point!
7. Wipe the slate clean
A graduate role should be a stepping stone into the world of work, so use this chance to get a new professional email address and refresh any social media profiles.
Remember that your CV is the first hurdle in the job race, nailing it at the first attempt will save you valuable time in the job market.

This article was written by Liam Weaver from WeAreAdam. You can connect with Liam on Google+!
By Katie Appleby
The economy is growing, exciting new businesses are emerging and the job market is heating up. Competition for graduate internships and jobs is HIGH and it is more important than ever to stand out from the crowd. Here's how:
Go digital
Technology is one of the fastest-growing industries – so embrace it! Get your skills endorsed by previous employers and co-workers on LinkedIn (not just your best mates liking every single one) and secure recommendations (also on LinkedIn) from people you have worked for/with highlighting your contribution, personality and skills. Be active online! From making videos, to blogging or contributing to a publication or website – a relevant, visible online presence can help you to market your brand; you!
Add a splash of colour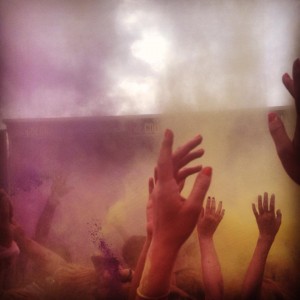 Consider jazzing up your CV by adding the logo of companies you have worked for or gained experience with next to their name. This is a simple, but effective way to give your application some colour. Research shows a picture is far more effective at getting a reaction than a block of text. This coupled with the fact that the ratio of applications to job opportunities has been recorded as high as 85:1 with top employers – all points towards the need to be memorable! Putting a small, passport-size photo on the top corner of your CV could also have a positive impact. If a recruiter or company is looking a multiple applications a day (very likely), they will be drawn to your application and remember what you look like if/when they meet you.
Stand out
It's less about the extra-curricular activities and more about your involvement. Taking a leadership role says a lot about you as a person – as recently highlighted by law firm Norton Rose Fulbright in a Twitter Q&A about getting into the legal sector. Standing out is important in this day and age! Whether through what you achieve as a result of your extra-curricular activities, the unusual nature of the hobby or the in-demand skills you have gained as a result of your efforts. You can stand out in other ways too; inject some personality into your job applications, be original in your answers to interview questions or find new and innovative ways to get noticed by people in your industry(ies) of interest.
Presentation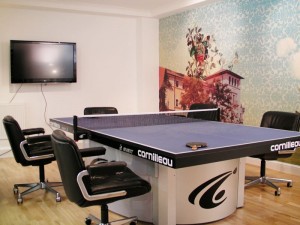 Keep your eyes peeled for Inspiring's Annie's upcoming blog 'What to wear to an interview' – this will be especially helpful to those girls with a full-to-bursting wardrobe of potential! Until then, present yourself in a way that is relevant to your industry. If you are interviewing for a position in a corporate environment, looking smart is essential. Pay close attention to the job specification or any guidance you are given. If the description highlights a relaxed, start-up office environment, consider that smart/casual may be more appropriate. If in doubt, it's always better to be overdressed. Presentation is more than just what you're wearing; how you present yourself on paper, online or via email or telephone communications is as important.
Prove it
If your CV features an impressive list of desirable characteristics, traits and skills, think about how you can demonstrate or prove that you have these assets. When prepping for an interview for example, prepare examples of when you have had to use said skills in a real-life situation, how or why you did it and what the outcome was. For more interview advice and insights, have a look at this. You can also back up your statements with examples through your choice of extra-curricular activity (as previously mentioned) and your relevant qualifications or work experience.
See some of our other blog posts for tips on how to search for that dream job and how to interview.
Katie is an Inspiring Intern and a recent addition to our marketing team. A dancer and health & fitness enthusiast, you can follow her tweets here: @KatesApps or connect with Katie on Google+.
Editor's note: All images are property of Inspiring Interns.
By Katie Appleby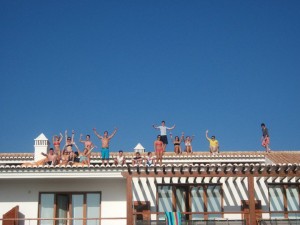 With the gown returned and certificate in-hand, as a recent grad – the world feels like your oyster! Many of you will want to take a (well earned) break after graduating, but here are a handful of things to consider during your few months of freedom.
Hobbies
In today's competitive job market, employers are looking for more than just a great academic background or relevant work experience. A hobby highlights what you are passionate about and gives an insight into your personality. Performance experience, for example, demonstrates confidence and presentation skills. Interesting or impressive qualifications gained from pursuing a hobby can be a positive addition to any CV.
Skills
Adding strings to your bow outside of the office or classroom environment will help your application to stand out. Why not try learning another language? Inspiring have seen how highly sought-after such skills are. Bi-lingual or multi-lingual candidates dramatically increase their employment and earning potential, for example.
Education
Furthering your education doesn't have to just mean postgraduate studies. If you are looking to boost your CV, local community colleges often offer educational or practical courses or introductory classes/workshops. This could be particularly useful if you are looking to get into an industry which you don't have experience in.
Reading is another way to enhance your employability. Keeping up-to-date with industry-related news and reading relevant articles and texts will help you when it comes to impressing at an interview. Consider following industry leaders and relevant business figures on LinkedIn and engaging in discussions on Twitter.
Researching
If you are unsure of the career direction you want to go in, researching different industries and the job opportunities that they have to offer is a great place to start. Check out our graduate glossary for a detailed explanation of different career sectors and job titles.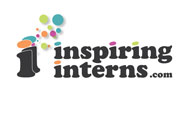 Find an Internship
An internship is a great way of getting a foot in the door and kick-starting your career in the industry of your choice. However, an internship can be the pursuit of an interest rather than a career focus. Shadowing someone at work for a short period of time is less commitment, but still valuable experience. It's also a brilliant opportunity to trail an industry of interest and see if it's something that you could see yourself doing. Take a look at our vacancies page to see the kind of internship (and job) roles we currently have on offer.
International opportunities
As tempting as it to spend your extended post-graduation summer break lazing around on holiday, why not look into doing an internship or taking part in a volunteering project abroad? Get your fix of fun in the sun and add to your CV at the same time: win, win!
Volunteering
From coaching sport to preserving wildlife, there are a whole host of exciting volunteering opportunities available to those looking for an experience. Volunteering doesn't have to mean travelling to a far away destination; it can be a way to engage with your local community which in turn, may appeal to (local) employers and you could be offered future volunteering opportunities, broadening your experience.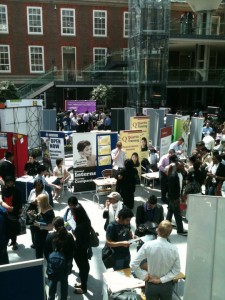 Events
Throw a wild party! OK maybe not, but the right kind of socialising can be a valuable addition to your CV. From industry-specific events to more general graduate recruitment fairs, networking and making important connections is an integral part of the job hunt process. It may reaffirm what you already knew about a particular career option or it could open your eyes to an opportunity you may not have previously considered.
Embrace these opportunities, improve your skillset and look forward to a fantastic welcome to the world of employment!
Katie is an Inspiring Intern and a recent addition to our marketing team. A dancer and health & fitness enthusiast, you can follow her tweets here: @KatesApps or connect with Katie on Google+.
Editor's note: All images are property of Inspiring Interns.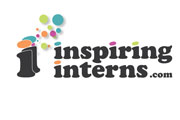 By Hannah Roberts
New-comer to the graduate job hunt? Feeling a little overwhelmed by the prospect of finding a career? That's where we step in! We at Inspiring are experts in helping you wanderers onto the path of career success. Which is why we've put together this selection of our greatest internship and job opportunities to get you on your way this weekend. These vacancies may be hot, but that's not all we've got: be sure to check out our extensive list of roles available for application over on our site!
1. Marketing & PR Internship
This paid internship is the perfect opportunity for a recent graduate looking to gain commercial experience in a successful online business with a great track record!
2. Graphic Design Internship
Serious opportunity to gain extensive insight in design best practice from within the fashion retail sector at one of the largest high street clothing retailers in the UK.
3. Junior Programmatic Trader
Fancy working for the sixth biggest communications agency in the world? We're looking for highly numerate grads with degrees in an analytical or quantitative discipline for this £19-22k graduate job.
4. PR & Executive Assistant Internship
Fantastic opportunity to get involved in and gain full training in PR tasks with this (£1-1.5k per month) internship at a full-service PR agency operating in the video game industry.
5. Sales Internship
This super sales internship is a brilliant opportunity to be part of an exciting new venture from one of the world's biggest brands! This is a (£1,250 per month) initial three month placement with a view to a full-time graduate job.
6. Administration Internship
Looking to develop your administration skills? Get a load of this paid internship with an expanding mobile app backed by Richard Branson!
7. Global Marketing Technology Co-ordinator
Are you a talented self-motivated individual with a flair for digital innovation and tech? Check out this £25k graduate job with the largest music corporations in the world!
8. Mobile Media Graduate Scheme
18 month £21k graduate scheme opportunity with a widely respected, award-winning mobile marketing agency focusing on strategy, media, analytics and creative.
9. Media Analysis Internship
Fancy interning at an award-winning media planning and buying agency? Here's your chance!
10. Graphic Design Internship
Learn from an experienced team who will guide, teach and help you develop best in class skills with this paid internship!
Remember, if you're not sure of the exact career direction for you, you can always submit your CV direct to our HR team via our online application form. Whatever your method, proactivity is key – so get on it!
Hannah is a Digital Marketing Executive at Inspiring. She tweets about all things golden here: @hlcroberts and pins all things pretty here: gildthelilly. You can also connect with Hannah on Google+
By Katie Appleby
With graduation on the horizon, we thought we would put together a useful guide on how best to prepare yourself for the next step – searching for that dream job! Three or four years of hard work later, you may be left feeling a little lost and in need of some advice. Congrats on reaching the end! Now follow these useful steps and you could be well on your way to kick-starting a successful career.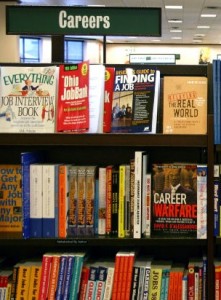 1. Do your research
Try to have a clear idea of the industry that you want to work in and the specific roles that you are interested in before you start your search. To get more of an idea about different job titles and the work that they entail, take a look at our graduate glossary guide.
Identify a few areas of interest and tailor your job/internship search accordingly. You can search our opportunities by industry on our vacancies page – the left hand side has a search function allowing you to filter.
2. Be prepared to tailor your CV
The experiences and skills on your CV should be geared towards the industry you are interested in. A video CV is a great way of getting your personality across and relaying to a prospective employer the applicable skills that you have to offer and what you are interested in. Depending on whether or not you know which industry you want to go into, avoid focussing on a specific role. Emphasise the skills you have that an industry may want. The following link is a great video on "how to shoot one hell of a video CV".
3. Consider your references
Confirm that your previous employer is prepared to give you a reference and ensure that you have the correct contact information for them.
4. Consider how you could improve your employability whilst searching for a job
There are a lot of volunteering opportunities around and voluntary work can be a great, positive addition to a CV. Industry-related experience or improving your knowledge of your industry of choice through reading and research is also beneficial! Another great way to enhance your CV is through online courses. With skills like Excel regularly sought after by employers, courses in computer software or other areas like languages could put your application ahead of the rest. There are a number of courses available online for free! The team at Inspiring Interns have put together a career resources guide to help you on your way, available for download here.
5. Create a professional email address
Your future employer doesn't want to know if you think of yourself as a 'princess' or a 'babe'! It is definitely a good idea to create a new account solely for your job search, just remember to check your emails regularly and be responsive. Even if you are not interested in an opportunity, it is important to communicate this. Giving feedback can be constructive for the recruiter and company.
6. Control your social media
For any career, following relevant industry figures and companies and tweeting industry-related content and news is a great way to get noticed. For more great advice on how this can aid your job hunt, click here.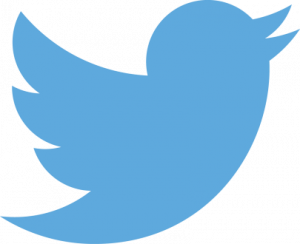 Don't be naïve! Social media has reached the masses and one of the first things a recruiter may do is search for you online to see if you are a good fit for the company. Delete anything you wouldn't want to be seen, or 'hide' your profile if you do not want to remove content. If you are pursuing a career in digital marketing or media, for example, it is strongly advised to keep your Twitter profile open. Update your LinkedIn profile and add a link to that and your Twitter feed on your CV.
7. Think about setting yourself targets
To meet during your search e.g. a certain number of applications per week. A sense of direction can make your search more efficient. Remember that it is important to have regular breaks, exercise and remain positive!
If your search is a success and you've secured an interview – well done! Now check out our top tips on how you can nail that interview and bag yourself a role.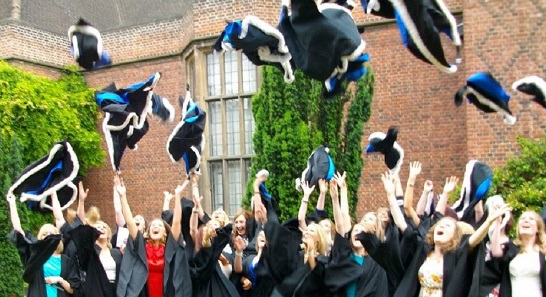 Katie is an Inspiring Intern and a recent addition to our marketing team. A dancer and health & fitness enthusiast, you can follow her tweets here: @KatesApps.
By Sian Sullivan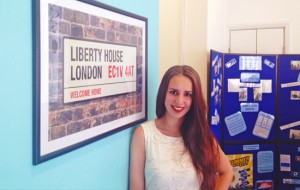 Since starting as an intern for Liberty Living I have had the chance to be a part of a successful company in a fantastic location in London, living alongside students and other interns, both all year round and for the summer, in Liberty Living's student accommodation.
During my time here, I have not only experienced many aspects of the company including data analysis, marketing and sales, but I have also gained an in depth insight into what is REALLY important when looking for accommodation as an intern and I would like to share them with you!
1. Location, location, location. This is one to consider carefully. If you have managed to bag yourself a placement year or internship in London (or any other major cities for that matter) then make sure you make the most of it and live close to all the action! Having the opportunity to live in zone one is something that students and interns can to do through private providers like Liberty Living that not many others get to experience.
2. Price. Work out your budget carefully allowing for accommodation, food, socialising etc. Choosing accommodation that is fully inclusive of all utility bills and internet makes life a lot easier – It also saves you money and the shock of big bills at the end of the month! Remember that your accommodation is where you will be spending a lot of your time so it is definitely worth spending that bit extra to be in a great location!
3. Staffed 24 hours a day. Now that you are working full time, it is likely that you are going to be out of the building during normal working hours. It is extremely useful to live in accommodation that is genuinely staffed 24 hours a day to allow you to speak to a real person no matter what time of day or night whether it is maintenance, signing for your parcel and keeping them secure or having someone to let you in if you forget your key! Not to mention the added layer of security it provides.
4. Demographic of the building. Chances are that when you move to London for your internship you will be doing so on your own therefore, it will be important to find accommodation that will introduce you to like-minded people (who preferably won't wake you up at 3am). Staying in Liberty Living's student accommodation is great for this. They not only accommodate first year students in certain buildings but also postgrad students and other interns.
5. 24/7 on-site laundry. Now this may be a slightly dull one but it is a necessity! No one wants to be walking down the road to a laundrette to do their washing. Having a laundrette on-site that is open 24-hours a day, seven days a week is extremely convenient. Taking the leap from being a student or unemployed to full time employment is a big one so convenience is the key.
6. Flexibility with rent instalments. If you have been to university before then you will know that the 'three instalments' method of paying is great as it matches up with the student loan payments. However, now that you are working, it is unlikely that you will be able to pay in three instalments or up front. At Liberty Living, when you provide proof of when you will be paid, a payment plan can be set up to suit you at the discretion of the management team.
7. 24/7 on-site gym. If you can find accommodation with a free on-site gym or access to a free gym then this is not something to pass on! Gym memberships in central London can cost up to £100 per month. If this is included in your accommodation's rent then that is a lot of money you are going to be saving. I find being able to use the on-site gym is a great way to relax and keep fit after work.
8. Local amenities. At some point you are going to have to go food shopping so it is important to remember to look for accommodation that is in close proximity to food stores and other shops. Staying at Liberty House which has a Waitrose and Tesco two minutes down the road is definitely a life saver after a long day of work.
There are many other aspects and criteria to consider when searching for accommodation but these are my top eight to look out for. Liberty Living provides student accommodation, including summer accommodation, in 17 university cities across the UK, including Bedford, London, Stoke plus many more.
Sian Sullivan works as an intern for Liberty Living and staying at Liberty House in London.
By Hannah Roberts
With the kick-off to the Greatest Show On Earth™ of the year taking place last night, we thought we put together a handy guide of the best places across London and Manchester to cheer, yell, drink and cry in support of your home countries…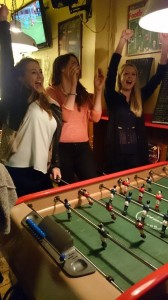 London
Café Kick
The clue is in the title with this one. These foosball focused, colourfully adorned East London establishments (there's two: the larger situated slap-bang in the middle of Shoreditch Highstreet, the little brother nestled along Exmouth market) are opening their (80 & 60 inch!) screens to every single whistle blow of the World Cup, including the late night kick offs. Excessive amounts of football matched with happy hours (£2 Sagres) and special international beers promise to satisfy the thirsty crowds.
Herman ze German
Fußball fans are welcomed in the basement of this Soho sausage house over the coming weeks with a huge projector screening all the action – the perfect place to support and fill your stomachs at the same time. It's worth noting that this venue ain't rich in space so get down there early, or alternatively tables can be booked during the tournament for a £10 deposit.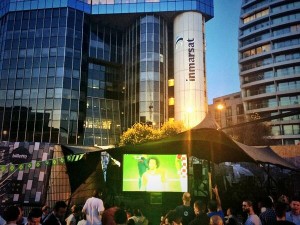 Old Street Terrace
A last minute entry to mix is Old Street's terrace transformation located, for the first time in the station's history, right on top of the Silicon Roundabout! I scoped it out last night for the first game of the cup and was pretty impressed. The space is larger than you'd expect, laid out for an uninterrupted view of the big screen. There are German craft beers on tap and decent street-food to feast on, plus they're opening during the day allowing you to catch up on the previous day's happenings. This comes top of my recommendations.
Famous Three Kings
West Londoners take note. Cited as the Capital's best sports pub, this boozer has a mighty 13 TV screens, three of which are 3D, promising a strong footie-crazed atmosphere.
Cargo
BBQ, DJs, massive outdoor terrace, five big TVs and two 12-foot projector screens – Cargo is set to be the king of World Cup watching venues.
The Vaults
At £12 a ticket, Waterloo's The Vaults World Cup Carnival is a slightly more extravagant option. Then again, it does promise to transport you into the heart of a Brazilian football carnival with "an enormous 5 metre wide screen. Crisp HD projection. A giant sound system. No queuing for a drink and a massive party every night". If that's not enough, each night will pay tribute to the different countries' culture, celebrating with music, dance, food and drink all packed into their vibrantly decorated underground setting.
Got a boyfriend/girlfriend/group of mates that are more footy mad than you? There are a number of footie themed events taking place across London that combine screenings of the game with sunny summer vibes, making watching enjoyable for all. Check out TimeOut's tidy run down of World Cup festivals and daytime events.
Why not escape the heat of the capital one weekend and enjoy a beach front breeze with Brighton Beach's Big Screen. They're serving up nearly every match alongside a Cantina-style bar and scrummy eats by MEATLiquor and Dead Good Burrito. Pre-register and arrive early for guaranteed entry!
Manchester
Tib Street Tavern
A recommendation from our very own Adam Jackson: if you're looking for a bit more of a traditional pub setting for your World Cup viewings, you could do a lot worse than the Tib Street Tavern in the heart of the Northern Quarter.
ITV's Fever Pitch – Granada Studios
ITV have transformed the old Granada studios, just off Deansgate, into a Brazilian-style fan park, complete with a beach soccer pitch, a skills zone to test your own footballing prowess, and of course a huge screen showing all the matches. And a bar. Entry is free but you're advised to pre-book!
The Green
As suggested by Clare 'Satnav' Garcia-Rodriguez (so named for her uncanny ability to know where everything is in Manchester), the Green is a healthy-sized sports bar near Piccadilly Station that boasts big screens; good atmosphere; and, if the results don't go your way, indoor golf to distract you from the football.
Almost Famous
Manchester's favourite burger joint is getting into the swing of the World Cup with screenings happening in their upstairs bar. So if you're after some succulent meat action to go with your samba football, look no further…
Hannah is a Digital Marketing Executive at Inspiring. She tweets about all things golden here: @hlcroberts and pins all things pretty here: gildthelilly. You can also connect with Hannah on Google+
By Andrew Scherer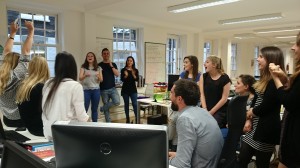 Editor's note:

Our Twitter followers will be aware that yesterday afternoon, the Inspiring office was taken over by football fever as we united nations (London, Manchester and Berlin) through the powers of modern day technology for our very own Brazil 2014 Sweepstake!
Following the draw, Inspiring's Manchester MD, Andrew Scherer, put together this ridiculously (we think) informative World Cup fact sheet, so ridiculous that we thought we'd share it with our readers. Whether used to wow friends and family with your in-depth knowledge of Ecuador's qualifying campaign or to show off down the pub with encyclopaedic knowledge of each team's odds to win: it's yours to enjoy.
For those of you recently starting out in your careers, be it through an internship or graduate job, why not suggest your own football sweepstake to your new team. It's a brilliant way to familiarise yourself and get to know a few new faces all with the potential to win a few quid.
Taking a look at the below, you'll notice we've removed nine teams as only 23 of us took part. If you're reading as a fan of one of these nations, we do apologise. Depending on the size of your company, you may need to remove/add teams at will, but the descriptions and odds for each should help you with this. The name allocated to each country obviously signifies the lucky Inspiring team member (Hannah) and less-lucky (Christina) of the draw.
We wrote 23 team names on 23 different table tennis balls, and 23 Inspiring staff names on 23 other table tennis balls. One glamorous assistant draws a team ball from one pot, and another glamorous assistants pulls a staff name from another pot. Voilà! Our FIFA-style sweepstake draw was well underway.
We hope it helps you grow closer to your adopted nation, enhances your enjoyment of the Greatest Show On Earth™, allows you to foster a misplaced sense of nationalism towards a country you probably won't ever visit or simply serves as a little ice-breaker between your new team members.
Fancy reading reading about Andrew's trip to the 2010 competition in South Africa? Check this out or read Andrew's Our Man in South Africa blog.
NB: Inspiring Interns do not encourage gambling!

–
Brazil – Hannah Roberts – 3/1
• As hosts they qualify automatically so tough to gauge form, although a 3-0 dismantling of Spain in last year's Confederations Cup Final suggests they will be a force to be reckoned with.
• World Cup winners a record five times, although they haven't lifted trophy since 2002 and suffered a disappointing quarter-final exit to the Netherlands in South Africa four years ago.
Croatia – Alex Townley – 150/1
• It was a stuttering qualification campaign for Croatia, who finished a distant second to Belgium, contriving to lose to Scotland twice in the process. Scotland! They faced Iceland in a play-off, drawing 0-0 away before finishing the job 2-0 at home.
• As a relatively new nation, this is only their fourth World Cup campaign as an independent country. They failed to qualify last time out, but managed an impressive third-place at France 98, with tournament golden boot winner Davor Suker leading the line.
• Did you know? Croatians are the 15th highest consumers of beer in the world. Lads.
Mexico – Sam Bloom – 150/1
• Highly unconvincing in their qualification group stage, they won just two of ten games and needed the USA to beat Panama to reach a play-off where they saw off New Zealand.
• Have not missed a World Cup since 1990 (when they were banned for fielding overage players in their youth team) and are current Olympic gold medallists having won at Wembley in 2012.
Cameroon – OUT – 750/1
• Despite holding Germany to a 2-2 draw at the weekend, as the lowest FIFA-ranked side in Brazil they are OUT.
• Did you know? Cameroon is ranked as the 2nd most biodiverse country in the world!

Spain – Benedict Hazan – 13/2
• Comfortably won their qualification group with six wins and two draws, conceding just three goals in the process. Some concern they are no longer quite at their peak – they were not prolific scorers in qualifying; lost heavily to Brazil at Confederations cup and there is some suggestion that Xavi – their key midfield lynchpin – is, aged 34, in decline.
• Having been the nearly men for so many years, Spain's Euro 2008 win kicked off their recent domination of international football, which includes their deserved 2010 triumph. The question now is whether the team is past its peak.
• Did you know? King Juan Carlos has just announced his decision to abdicate the thrown after the best part of 40 years' reign, passing the crown to his son Prince Felipe amid plummeting approval rating for the royal family.
Netherlands – Alice Gordon – 28/1
• Absolutely cruised through their (relatively easy, it must be said) qualification group, dropping just two points in the process and putting eight goals past Hungary in one game. Still question marks over what is a relatively young, inexperienced side.
• The Dutch finished second to Spain in South Africa but received a lot of criticism for their cynical tactics, exemplified by Nigel De Jong's 'kung fu' kick on Xabi Alonso in the final. This cynicism contrasts with the Netherland's 'totaalvoetbal' heritage which has won them many plaudits over the years – but never a World Cup trophy.
• Did you know? Dutch beer firm Bavaria caused a stir at the 2010 World Cup with their 'guerrilla marketing' when they sent a group of models to the Netherlands-Denmark group game wearing skimpy orange dresses. Not least with yours truly (Andrew), who saw them outside the stadium before the game and did a comedy double-take before making plans to relocate to Amsterdam. Amusingly, ITV bore ('pundit') Robbie Earle was implicated in the hoo-ha having provided the models with tickets, and lost his job.
Chile – Lucas Faria – 40/1
• A strong start in qualifying gave way to a poor run which threatened their participation in Brazil, but a barnstorming final six games saw a haul of 16 points from 18 to see them over the line. Only outscored by Argentina in South American qualifying but with the third worst goals conceded, you can expect goals in Chile's games. They only drew once in qualifying too.
• This is the first time Chile have qualified for back-to-back World Cups, although this will be their ninth outing at the finals. They went out to Brazil in the second round in 2010, their best performance coming as host nation in 1962, when they finished third.
• Did you know? Easter Island belongs to Chile. Who knew.
Australia – OUT – 1000/1
With my apologies to the ludicrously-named Socceroos, as the second-lowest FIFA ranked side at the tournament (and in a tough group) the Aussies are OUT.

Colombia – Cam Nguyen – 33/1
• Colombia came through qualification with ease, boasting the continent's best defence and finishing second to Argentina. However their star striker Falcao suffered a serious knee injury in January while playing for his club side Monaco, and has lost his race to be fit for the World Cup. A big loss for
Los Cafeteros
.
• Colombia have only got beyond the group stage of the World Cup once, when they lost to Cameroon in the second round at Italia 90.
Greece – Nicola Frohmaier – 250/1
• Greece performed strongly in qualifying, only missing out on top spot in their group to Bosnia and Herzegovina on goal difference. Their form was built on a strong backline – five of their eight victories were 1-0 wins.
• Greece have only qualified for two other World Cups and have gone out at the group stage both times, scoring zero goals in 1994 and just two in 2010. They do, however, have their famous Euro 2004 triumph to comfort themselves.
• Did you know? Greeks do not wave with an open hand. In fact, it is considered an insult to show the palm of the hand with the fingers extended. Greeks wave with the palm closed.
Ivory Coast – Andrew Scherer – 150/1
• Ivory Coast breezed through their qualifying group, winning four and drawing two of their six games. Senegal ran them close in the play-off, however, with a late Salomon Kalou goal required to put the tie beyond doubt at 4-2.
• This is the Ivory Coast's third World Cup. They failed to make it out of their group in 2006 and 2010, but on both occasions found themselves in the proverbial 'group of death'.
• Did you know? It is illegal to call the Ivory Coast, 'Ivory Coast' in the Ivory Coast – their only official name is Côte D'Ivoire.
Japan – OUT – 150/1
• With a tough looking group and a low FIFA ranking, Japan are OUT.
• This is Japan's fifth consecutive World Cup. They reached the second round on home soil in 2002 and also made it out of the group stage in 2010 only to lose on penalties to Paraguay in the next round.

Uruguay – Shona Andrews – 33/1
• Uruguay lost four and drew two of their opening six games to put their place at Brazil in peril, but a vast improvement in form saw them qualify for an intercontinental play-off against Jordan, who they dispatched 5-0 in Amman before settling for a 0-0 home draw to progress comfortably on aggregate. Much will rest on the fitness of star striker Luis Suarez, currently recovering from a knee operation.
• Uruguay have won the World Cup twice, albeit in 1930 in the debut tournament and in 1950. They have never scaled those heights again, although a run to the semi-finals in 2010 will give them hope for this year.
Costa Rica – OUT – 2500/1
Costa Rica are relatively low in the FIFA rankings and, in a group against three sides who all harbour realistic hopes of progressing to the knock-out stage, they are OUT.
England – Hannah Ayres – 28/1
• England went through qualifying unbeaten, but several draws (including two against Ukraine) from a relatively conservative side meant they required a 2-0 win against Poland at Wembley in their final match to book their spot in Brazil.
• It has, of course, been 48 years of hurt (and counting) since Sir Bobby Moore lifted the Jules Rimet trophy at Wembley. England were embarrassed 4-1 by a youthful German side in the third round in South Africa (Lampard's ghost goal notwithstanding) and haven't progressed beyond the quarters since 1990.
Italy – Miriam Barrett – 25/1
• A revamped, attacking Italy side – in contrast with the defence-first catenaccio approach of recent times – strolled through qualifying unbeaten and are in a confident mood heading to Brazil.
• Italy are only second to Brazil in the all-time World Cup wins table, with four titles to their name. Their shock win at Germany 2006 is their most recent triumph, although they crashed out of 2010 at the group stage, failing to win a game and finishing below New Zealand.

Switzerland – Charlie Johnson – 100/1
• Switzerland topped a relatively straightforward qualifying group with something to spare, although they will want to forget throwing away a 4-1 lead against Iceland to draw 4-4 in Berne.
• Brazil 2014 is Switzerland's third consecutive World Cup. They have only made it as far as the quarter-finals once – on home soil in 1954 – and went out in the group stages in South Africa, despite beating eventual champions Spain 1-0 in their opening fixture.
Ecuador – Clare Garcia-Rodriguez – 150/1
• Ecuador's qualification was built on an unbeaten home record (helped by playing their matches at altitude) – but they failed to win at all away from home. They also had to deal with the tragic death of striker Cristian Benitez last year.
• Ecuador's first World Cup came as late as 2002, where they went out at the group stage. They didn't qualify for 2010 but reached the second round in 2006, where they were beaten 1-0 by England – thanks to a free-kick from one D. Beckham. I (Andrew) was there and all.
France – Louise McAnoy – 22/1
• France qualified the hard way. They had the misfortune to be drawn in the same group as Spain in qualifying, and a solitary loss to the World Champions condemned them to second place and a play-off against Ukraine. They lost the first leg 2-0 in Kiev, but managed to turn things around in Paris, winning 3-0 to progress to Brazil. Concerns remain over fitness of star man Franck 'I've shaken hands with Andrew Scherer' Ribery.
• France have recently been all or nothing at World Cups – winning in 1998 at home and finalists in 2006; crashing out at the group stage in 2002 and 2010. By that dint they should do well here…
Honduras – OUT – 2500/1
• With a relatively tough group and low FIFA rankings, Honduras are OUT.
• Buoyed by their U23 side reaching the quarter-finals of the London 2012 Olympic tournament, Honduras did well to grab an automatic qualification spot behind the USA and Costa Rica.
• South Africa 2010 was their first World Cup in almost 30 years. There they finished bottom of their tricky group, losing to Chile and Spain and drawing with Switzerland.

Argentina – Adam Jackson – 4/1
• With no Brazil to face in qualifying, Argentina cruised into the finals. They comfortably topped the South American group, scoring 35 goals and going on a 14 match unbeaten run in the process.
• Argentina have reached the World Cup final four times, winning twice ('78 and '86), but have not progressed beyond the quarters since their last final in 1990.
Bosnia and Herzegovina – Miranda Goh – 150/1
• Bosnia topped their group ahead of Greece on goal difference in a campaign that saw them win eight of ten matches, conceding just six goals. Keeper Asmir Begovic and striker Edin Dzeko will be familiar to English audiences.
• This is Bosnia's first ever World Cup – and qualifying is a remarkable achievement for such a small, young nation with a troubled recent history.
Iran – OUT – 2500/1
Fourth worst FIFA rankings, first World Cup since 1998, players have been instructed not to swap shirts as the Iranian FA don't want to pay for new ones. Iran are OUT.
Nigeria – Christina Andrea – 300/1
• Nigeria were handed a relatively easy route through qualifying, as they topped a weak group before comfortably dispatching Ethiopia 4-1 on aggregate in the play-off match.
• Nigeria reached the second round in their first two World Cups – '94 and '98 – but have failed to progress beyond the group stage since. They were unlucky to lose 1-0 to Argentina in 2010, where we were treated to the incongruous sight of Danny Shittu lining up against Lionel Messi.

Germany – Krissy Georgiou – 6/1
• Qualification group winners, with nine wins from ten, Germany's participation here never looked in doubt, although they will want to put a 4-4 draw against Sweden (having been leading 4-0) out of their minds. Interestingly, they have only selected one recognised striker in their squad of 23.
• Germany finished third in 2010 and 2006, and were runners-up to Brazil in 2002. There is a sense in Germany that now is the time to convert those near misses to a win – many key members of the squad may not feature in four years' time.
Portugal – Charlotte Ollerenshaw – 28/1
• A poor qualification campaign saw Portugal finish second to Russia in their group and they had to face Sweden in a play-off. They won 4-2 on aggregate, with World Player of the Year Cristiano Ronaldo scoring all four goals.
• Portugal have reached semi-final stage twice – in 1966 and 2006 – but otherwise have a relatively poor World Cup record and lost 1-0 in the second round to Spain last time out.
Ghana – Danielle Howe – 200/1
• Ghana's reward for successfully navigating a tough qualifying group was to face African football powerhouse Egypt in a play-off game. But the Black Stars made short shrift of their opponents, hammering them 6-1 at home to render a 2-1 second leg defeat meaningless and book their place in Brazil.
• Ghana were the only African side to reach the second round in 2006 – where they lost to Brazil – and their quarter-final defeat to Uruguay in 2010 has to count as the cruellest moment of the tournament after Luis Suarez handled on the line in the last minute to prevent a certain goal, Asamoah Gyan missed the resulting spot-kick, and Uruguay won the subsequent penalty shoot-out. So harsh on everyone's second team.
• My personal favourite memory of the 2010 World Cup was hearing music and noise from my hotel room, going up in the lift to investigate, and the lift doors opening to reveal the whole Ghana squad dancing around, playing the drums and singing. Wonderful.
USA – OUT – 250/1
Team USA are OUT – low ranking, average results and a tough group. Laters USA! USA!

Belgium – Annie Jackson – 20/1
• In what looks to be the blossoming of Belgium's golden generation, they topped their qualification group with something to spare, registering eight wins and two draws. With a very strong spine running through the team they are dark horses in Brazil.
• Belgium's previous best World Cup campaign came in 1986, where they reached the semi-finals. Subsequently they have failed to progress past the second round, and failed to qualify for the last two tournaments.
Algeria – OUT – 1500/1
Scraped through a qualifying play-off on away goals against Burkino Faso, poor ranking – OUT!
Russia – Erika Jonikaite – 100/1
• Russia weren't favourites to win a qualification group containing Portugal, but solid form (coupled with a stuttering Portugal side) saw them finish top and qualify. Managed by Fabio Capello – what could go wrong in Brazil?
• Russia have missed out on the last two World Cups and not progressed beyond the group stage since the end of the Soviet era, although they reached the semi-finals in 1966 as the Soviet Union.
South Korea – OUT – 400/1
Third lowest ranking, unconvincing in qualifying – sorry South Korea!
Andrew James Scherer was thrust into this world in 1986 and from the moment he was born knew he was destined for the top…of the the Inspiring Interns Manchester office. Scherer somehow persuaded Inspiring to take him on in November 2009 and has been immovable since. Can be found @scheza on Twitter. You can also connect with Andrew on Google+!