We all like to do Halloween on a budget, whether that means decking out your house pre-party with amazing decorations from Poundland (I have no regrets) or getting your mates involved and doing your costumes DYI style. Student, graduate, working professional – anyone keen to get stuck in this Friday 31st, here are just some of the wacky activities London has to offer you this year.
Spooky cycle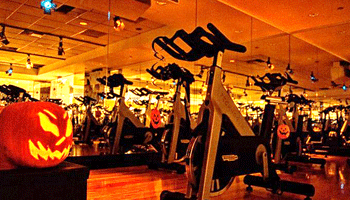 It's not quite as weird as it sounds: the Reebok club in Canary Wharf is giving its group cycle class a twist with fancy dress, prizes and "spine-chilling cocktails" (after the workout). For a tenner you can make this a fitness-themed Halloween to remember whether you're squeezing it in before hitting up a house party or you just fancy a bike ride.
Halloween meets fireworks
Vauxhall's one night only fire festival (31st October) brings you performances, fireworks and bonfires all washed down with ale and mulled wine! This free event always gets a good turn out and is a great way to combine the two celebrations into one.
Mexico's Day of the Dead festival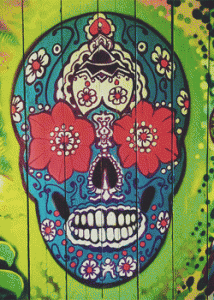 The traditional Mexican decorative skulls have become synonymous with Halloween and this free event is a celebration of all things dead with workshops, film screenings and tequila master classes of course! Head to Southbank until November 2nd.
Top 12 Halloween parties in London
Timeout has created the ultimate hot list of which parties you should head to this Friday evening. From Halloween Raveyard to the Dead Famous discos, pick your poison.
Staycation
Scare yourself silly with the classic film selection brought to you by Netflix this Autumn or host a pumpkin party and see who can carve the best creation. Stuff your face and stay in or try making your own potion punch. Grab a friend or five and make a night of it!
Fireworks/Bonfire night
London has some amazing fireworks displays all around the city starting from this weekend and leading into next week. North Londoner's try Alexandra Palace, Southerner's can head to Battersea Park with a ticket or watch at Blackheath for free. Head Central on November 8th for the traditional Lord Mayor's show and fireworks (free) or venture out in East London for the first public fireworks display in the borough of Hackney for a decade. West London residents – we haven't forgotten about you! You've got a whole host of options, with Richmond looking to attract the biggest crowd.

Katie is a recent addition to our marketing team. A dancer/health & fitness enthusiast, she tweets: @KatesApps, and blogs here.
These situations could have given some of the world's most famous people reason to give up, but they didn't. Test your pub-quiz knowledge and guess who faced these harsh realities at a young age… (Answers at the bottom of the page if you haven't discovered them already.)
1. After failing to land a role she nearly gave up on acting when a director called her too ugly.

2. He was rejected from the USA film school three times.

3. His first book was turned down by 27 different publishers.

4. At the age of 30 he was left depressed and devastated after being fired from the company he founded.

5. His music teacher said "as a composer, he is hopeless".

6. She was demoted from a job as a news anchor because she wasn't deemed fit for television.

7. Rejected by a recording studio that said "we don't like their sound – they have no future in show business".



Answers below…


1. Meryl Streep 2. Stephen Spielberg 3. Dr Suess 4. Steve Jobs 5. Beethoven 6. Oprah Winfrey 7. The Beatles
The moral of the story is don't give up; perseverance is a common trait in successful people.

Katie is Inspiring's marketing assistant and a recent addition to our team. A dancer/health and fitness enthusiast, she tweets @KatesApps and blogs here.


Image 1 via Wikipedia.
Image 2 via flickr.
Image 3 via flickr.
Image 4 via flickr.
Image 5 via Wikipedia.
Image 6 via mamamia.
Image 7 via bbc.
You know everything your well-meaning careers officer at uni told you about applications? Yeah, forget that.
Careers departments are good at helping you tailor your application for the well-trodden path of graduate schemes with big blue-chip firms, how to tick their well-established boxes and do enough to ensure an HR bod (or even a piece of software) will put you through to interview stage. They've had years of working with these types of companies and have a good grasp of what they're looking for.
This, however, doesn't help the estimated 96% of graduates who will not go into a grad scheme. The majority of university leavers go to work for a smaller company instead. And with tech booming many of these jobs are in the bourgeoning digital industries. The problem is that these companies aren't looking for formulaic cover letters about the responsibilities you bore as social secretary of the Ultimate Frisbee Soc; they want succinct, relevant notes that demonstrate exactly what you can offer them and ideally show a bit of character too. Small companies don't have large HR departments who can wade through reams of applications to find the best candidates – they need the best candidates to make it abundantly clear from the word go. And given you'll be working in close quarters with these people, they need to know you're a real human who they'll be able to get on with – hence the greater focus on personality.
That's not to say you should completely abandon absolutely everything you've heard about applications and revert to alliterative verse as means to catch the eye. Broad concepts such as the well-worn S-T-A-R approach (situation, task, action, result) still apply – that's common sense more than anything – but these alone, bereft of professional context (why is the fact you've done this previously useful to the company you want to work for?) will not get you very far.
If you are concerned that you lack relevant commercial experience (which is fair enough, particularly if you are applying for an internship) make sure you demonstrate a willingness to learn. For example, you appreciate that having knowledge of HTML is useful for many roles so you are currently working your way through Codecademy's online course (it's free too – worth checking out). Oh look! You've mentioned a skill AND your interest in learning and developing. Suddenly, you have a brain like a traction engine (as Alan Partridge almost said).
"This is all very well," I envisage you saying, "but where do I actually find these roles with exciting start-up companies in the first place?" I hoped you'd ask that. Here's a quick lowdown on all the best places to be scouring:
Job boards
Do what they say on their proverbial tins. These sites list jobs in a range of industries, with companies ranging from brand new start-ups to fast-growing, well-funded entities. Worth checking every few days as they are constantly updated.
• Worksinstartups
• Threebeards
• Ventureloop
• Escape the City
• Google Campus
• Angellist
Events
While applying for roles online is the mainstay of many job-hunts, nothing beats meeting potential employers in person. There is a selection of events tailored to getting SMEs and potential employees together. Sign up, research the companies attending, go make a great impression and watch how your application gets the VIP fast-track treatment afterwards.
• Siliconmilkroundabout
• Drinkabout
Recruiters
As you may have read in our recent blog, recruiters can do a lot of the hard work in your search for you. They have the contacts and the experience to get you in with relevant firms.
• The one and only, Inspiring Interns!
Research
Being proactive in your hunt for a job with an exciting tech start-up can often reap rewards. Rather than waiting for the right company to go out and advertise for a position, go and find them. Introduce yourself (on email, on LinkedIn, even in person) – explain why you'd love to work for them and why you'd be a valuable asset. They may not have something instantly but you'll be in pole position as and when a vacancy comes up. Or if you do a really good job with the intro, you might even be able to convince them they need to create a role for you… Have a shifty at the following places to find the exciting new companies everyone's talking about:
• Mainstream media e.g. Observer Tech Monthly
• Trade press – mashable, techcrunch etc.
• Crunchbase
• LinkedIn
This blog was written by the legend that was Andrew James Scherer. He can be found @scheza on Twitter. You can also connect with Andrew on Google+!
We love 'The Approximate Present' – an exciting graduate project by Filippo Baraccani, inspired and informed by chaos theory and the weather. This is a great example of digital skill, creativity and passion from a young university leaver. Check out this interesting video below:
The Approximate Present from Filippo Baraccani on Vimeo.

Katie is an Inspiring Intern and a recent addition to our marketing team. A dancer/health and fitness enthusiast, she tweets @KatesApps and blogs here.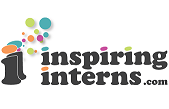 Happy Friday! We've put together our pick of the top opportunities to apply for this weekend. This diverse selection includes an amazing grad scheme opportunity with company perks that will definitely appeal to you. Also featured this week is a great opportunity to polish up your PR and social media marketing skills in the world of luxury fashion, and a financial internship with a company recently named one of the global 'top ten hottest fintech start-ups'. What are you waiting for?
1. Digital Marketing Internship – Vietnam
Join a dynamic, international team with years of experience in the creative industries for this exciting opportunity in Vietnam. Flight, accommodation, transport, visa, lunch and salary are all paid for and you'll work towards gaining a Google Adwords Certification at the end of the six months.
2. Advertising Operations Executive
This full-time job opportunity offers a £23,000 starting salary and a huge opportunity to progress professionally as mobile app space continues to grow. With global offices and a HQ in San Francisco, you'll be based in London managing online advertising campaigns.
3. Financial Relationship Management Internship
This is the company recently cited as one of the global 'top ten hottest fintech start-ups' and they're offering the chance to kick-start a career in the financial technology sector with this exciting learning experience. Social activities include football, lunch and drinks, so get involved!
4. Mobile Advertising Internship
Europe's largest premium advertising network has over 300 international publishers including The Sun, Cosmo, Elle, ITN and The Times. What's even better, is they're hiring! This internship is all about learning how a media agency works and understanding account management.
5. Junior Developer
This award-winning marketing agency is searching for a talented Junior PHP/LAMP web developer. With an approach to work based on the phrase: 'If Carlsberg did this… What would they do?', they're searching for creative grads, passionate about technology, and with the relevant skills.
6. eCommerce Marketing Internship
A celebrity following and growing media interest is quickly making this luxury swimwear boutique the go-to place. Learn all things eCommerce and gain an understanding of social media marketing and how it works. Experience PR, meet industry contacts and experiment with fashion writing.
7. Account Manager
Build relationships with senior marketing figures at major brands as part of this £20,000 account management role. Creative and organised, the ideal graduate will use their initiative and confidence to help this leading marketing and consultancy business grow.
8. Product & Operations Internship
Work for one of the fastest growing online gambling companies in the industry and experience devising strategies for new games, coordinating with the design and marketing teams and generating new ideas for promotions. This internship opportunity offers great variety and prospects.
9. Wowcher Analysis Executive
Complete with bar, Playstation and table tennis – this isn't your average office! This full-time job opportunity offers a £24,000-£28,000 salary and a chance to make a huge impact on an already successful company. Communication, analysis and initiative are the skills you need.
10. Wowcher Graduate Scheme
Here's a chance to join one of the hottest grad schemes around! Free gym, free food, great socials… the list of perks is endless! What's more, your career progression plan will be mapped out from the start and insightful training provided. Join this fun, fabulous team and reap the rewards.
If you haven't quite found what you think you're looking for in today's top ten, head over to our website. Browse the full list of our latest vacancies here.

Katie is an Inspiring Intern and a recent addition to our marketing team. A dancer/health & fitness enthusiast, she tweets: @KatesApps, and blogs here.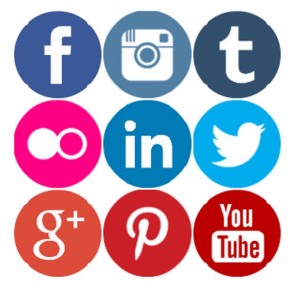 Until now, #instagrad has primarily been used by graduates tagging their graduation day/party photos. The hashtag has also made an appearance in tweets and instagram posts from universities advertising competitions related to graduation, but could this be about to change? Today, the Metro ran an article on a generation of 'instagrads' who are increasingly using social media to showcase their skills gained outside of university and the workplace. We're not necessarily talking about a snapshot of your Sunday roast with a lovely Valencia filter (guilty), but potentially CV-boosting photos of gap-year or interesting extra-curricular activities.
Here, we look at the importance of social media as an asset in the recruitment process for job hunting graduates and hiring companies.
The article in question points to Australian government research suggesting employers are turning to social media in their search for potential employees. Is your 'social CV' more than just your LinkedIn profile?
"A strong digital presence is now crucial for young job-seekers looking to stand out"
Andrew Grill, IBM's social media expert, is quoted here in conjunction with the 'instagrad' article. If you're not on an exotic gap-year in Bolivia, it doesn't mean you can't jump on the bandwagon and use Instagram and other tools to boost your CV too. If employers are looking to find out more about your personality, photograph 'n' filter your football team or tweet about the language classes you've been taking. Making your profiles private or hiding the majority of your page content might have seemed like the easier option back in the day, but now is the time to embrace all things digital.
If employers are looking for a proactive online presence – give them something to look at! You are searchable: the email address you provide in a job application will be Googled, and your social media profiles found. If everything is private, it might imply you have something to hide. Check out this blog giving you the lowdown on how to build your professional profile online.
Last week we commented on the rapid growth of London's tech industry, how this increase in investment will affect the job market and the kind of roles that are available to apply for. Media, marketing and analytics all look to employ graduates with strong digital skills. Use your social media presence as a starting point and you could be onto a winner.
Here at Inspiring, we've long been advocates of the digital video CV – an effective way for companies to see how candidates communicate and present themselves. If you're not quite sure what to include in your video, fear not. We've created some great resources to show you the way.

Katie is an Inspiring Intern and a recent addition to our marketing team. A dancer/health & fitness enthusiast, she tweets: @KatesApps, and blogs here.
It's no longer just a question of what you can do for the company; it's about what the company can do for you, the candidate. This is not an invitation to waltz into an interview and expect to get it, but understanding how to nail an interview is important – and will be for the rest of your working life. Increasingly, as competition heightens, you need to jazz up your technique. One way to do this is to come prepared with a handful of questions that you want answered. No need to get carried away, but if an interviewer offers to answer any questions you might have – take it! You can come away 100% clear on what has been discussed with no confusion and impress your employer with your research all in one go. The purpose of this article is to provide you with some food for thought, or some questions that you might think about asking.
Goals – what are they?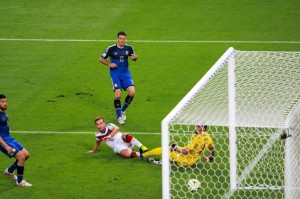 Show an interest in the company's business objectives, short-term and long-term goals. If the company is a start-uo, it is likely that they are relatively small and the development of the business is something you may be involved in. If they are a more established company, they may have plans to go international and this could be something of interest to you.
What is the company culture like?
You want to fit in, make friends and embrace the environment you are working in! A question about the company culture will give you an insight into the kind of people who already work there and the kind of activities they do together – like after work drinks or going out for lunch. Maybe it's a bit more of a quiet atmosphere, but it would be interesting to find out.
Are there opportunities for progression?
A question based around the route commonly taken by employees who have previously been in your position (if you get the job!) can shed some light on when you might expect a promotion, for example. It may also give you some career inspiration: maybe the route has been unconventional or the CEO started out as an intern at a similar organisation. Find out!


Will there be some kind of feedback structure in place during my first three months?
This kind of question shows your willingness to learn and improve and suggests to the employer that you are keen to make the most out of the opportunity on offer.
What will happen at the end of the internship?
The interview stage is early doors, but you may still want to ask a question like this to better your understanding of the way the company likes to work. If you're approaching the end of your internship period and the future has yet to be discussed, ask your mentor or supervisor if you can arrange a meeting. Whether a full-time role is on the cards or not, a decent employer will give you some degree of notice so that you can make future plans.
Asking questions doesn't have to be awkward, rather think of it as an opportunity to really show your interest and demonstrate initiative. Knock 'em dead!

Katie is an Inspiring Intern and a recent addition to our marketing team. A dancer/health & fitness enthusiast, she tweets: @KatesApps, and blogs here.
A buzz of excitement followed yesterday's CITY A.M. and FT headlines reporting "
London's tech stars raise a record $1bn
".
Research from the capital's official promotions agency, London & Partners, found that in the first three quarters of 2014 alone, a record £626m of venture capital investment was raised by 34,000 attractive London tech businesses – a gigantic ten fold increase in VC investment raised throughout the whole of 2010.
The fundraised figure from the first nine months of 2014 is already up 30% on last year's $719.3m total, with two London start-ups (takeaway.com and farfetch.com) having successfully completed funding rounds in excess of $50 million so far this year.
With mayor Boris Johnson rightly recognising this as an "incredible period for technology firms in our city", it's no surprise that the promise this holds for graduate opportunities has got us talking.
As providers of graduate talent to the capital, we have already seen a surge in demand from tech start-ups for fresh, forward-thinking grads. Whether it be a requirement for UX developers to transform the way new users are interacting with their site, or digitally savvy marketers to revolutionise the way their new platform is communicated to their audience; these companies attracting such significant investments are not doing so by being ordinary. They're the bodies at the forefront of development and strategy, and they're constantly looking for new minds to help them reach their ambitious goals…new minds like you!
So what does this mean for the graduates of today?
Without a doubt the economy, specifically in tech, is looking brighter, but we're not out of the fog yet. Differentiation is the key thing that should now be of your concern.
The first thing we have to make clear is that opportunities within this space are not purely limited to the IT-able, although a basic level of proficiency will undoubtedly be essential for success. There's a whole host of degrees and skills that are applicable to opportunities in tech, from sales and marketing to finance and administration. As these tech firms grow, so will the vacancies within. But be aware, while there are more roles than ever before, the competition for these vacancies is also at an all-time high.
Your job as a graduate looking to secure a golden role within one of these firms is to make yourself known. To identify and hone your skills and attributes, to stand out in a sea of others and prove that you're the missing element to this growing company's puzzle. How you do this will be completely dependent on the type of role you're looking to fulfil within the sector. Different positions hold different desirable qualifications, attributes and skill-sets. Take a role in HR for example and compare it with a business development opportunity – the requirements will be at opposing ends of the spectrum. If you're struggling to ascertain where you'd best fit in the world of work, taking a look at Which job is right for me: graduate edition may help.
Once you've got it all figured out, with your eyes on a piece of this prosperous pie, your understanding of the (tech) space is something that will put you ahead of the pack regardless of the role you're going for. You may be a naturally gifted sales person but if you're not able to demonstrate awareness of the industry you'll struggle hitting those targets.
Ensuring you've fully understood the industry will help you in your appreciation of what such employers will be looking for. Many of these companies are barely a few years old, with their success stemming from their ability to recognise and seize an opportunity. They'll be looking for new faces that emulate their entrepreneurial spirit and strategy.
We at Inspiring are lucky enough to work with many of these blossoming businesses, helping them find their future stars. If you think you've got what it takes to be a part of London's tech revolution, click here to view our current vacancies.
Hannah is a Digital Marketing Executive at Inspiring. She tweets about all things golden here: @hlcroberts and pins all things pretty here: gildthelilly. You can also connect with Hannah on Google+
You don't need to know what you want to do for the rest of your life when you graduate. What you do need, sometimes, is a helping hand to show you what type of jobs are on offer, in which industry, and what the title means!
Look no further
The word 'research' can conjure up images of trawling through search engines, making a handful of bullet points and maybe not really getting anywhere (just me?). However, it's actually quite important when you're trying to decide what to do or if you've changed your mind. Inspiring has created a variety of sources so your choices can be more informed and your life after uni, easier. First stop; try our graduate glossary for size. Career sectors are broken down, job titles explained and business terminology is clarified in this cracking guide.
Consider other avenues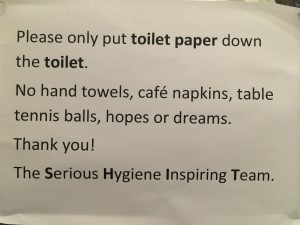 Don't give up on all your hopes and dreams, but do go into the initial stage of your job hunt with an open mind. Analytics isn't a daily overdose of Microsoft Excel, recruitment doesn't have to mean slicked-back hair and a flashy watch and finance isn't solely about looking good in a suit. There are some amazing opportunities available in all the industries on our vacancies page complete with company perks, fun office environments, great people and career development plans. If you're not convinced, have a butchers at this blog dispelling the three major myths about working in sales.
Graduate scheme overload
A grad scheme can be the smooth transition from student life to the 9-5 that you're looking for. It's not just grad schemes that offer great training and learning opportunities though, internships do too! Think of an internship as an insight into an industry and the particular role you want to experience. Internships that help you differentiate between what you do and definitely don't want to do in the future are just as beneficial as an internship that leads you to make a confident career choice. Have a look this article 'which job is right for me'.
Transferable skills
Reading the requirements of an advertised job and realistically assessing whether you are the type of person the company are looking for/whether they are what you are looking for in an employer – is essential to avoid wasting time and positive energy! However, don't rule yourself out if you don't have all the required skills. Consider those you have acquired from your degree, previous work experience or extra-curricular activities and how to make them work for you. Top tip: think about skills that are outside of the 'analytical' and 'communication' boxes – they get repeated a lot!
Hopefully this was helpful and you now have some sources at your fingertips. Watch out for our upcoming blog on expected starting salaries and remember, being a grad is great. So great that we've written about it before.

Katie is an Inspiring Intern and a recent addition to our marketing team. A dancer/health & fitness enthusiast, she tweets: @KatesApps, and blogs here.
Editor's note: All images are property of Inspiring Interns.
If you're looking to study abroad in Europe for your bachelors, Master or PhD, you might consider exploring the immense academic and cultural experiences the UK has to offer for both domestic and international students. Offering distinctive characteristics to match every student's personality, along with world-ranking universities and opportunities for extracurricular universities to match every student's academic and personal needs, below are the top five best student cities in the UK:
London
As the most populous city in the UK, London is a great place to get lost in the immense crowd. And, despite its relatively expensive cost of living, it is also a haven for the budget-conscious student with plenty of free libraries, galleries and museums to spend your days, and student-friendly club nights, discounted theatre prices and thousands of pubs and gig venues for a great night out.
Some areas of London that are especially popular with students include Camden (for music and fashion lovers), Covent Garden (for brilliant street entertainment), and Greenwich or Hampstead Heath (for park-goers).
Regardless of your budget, studying in London could have a great pay-off when it comes to choosing a first job. The city has five major business districts, spanning industries from finance, business and accounting to law, media and the creative industries.
Manchester
At times Manchester seems to exist exclusively for its students, boasting several of the world's top universities, a dedicated student village in Fallowfield and two successful, student-run radio stations – perfect if you're looking to gain some experience in media, scriptwriting or music before you graduate.
Manchester is especially known for its music scene, being the home of the Sex Pistols and Oasis and hosting a wide variety of music venues and nightclubs. For a budget-friendly option, check out popular student nightclub 5th Avenue for indie pop, or The Bird Cage for a cabaret alternative. For a slightly trendier outing and plenty of choice, the Northern Quarter is the go-to place for shops, cafés and bars, while Canal Street is one of the city's liveliest nightspots.
Edinburgh
Edinburgh has recently gained recognition as one of the best student cities in the world, boasting a large and diverse student community and two of the best universities in the UK. This picturesque, castle town comes alive during its cultural and arts events such as the Edinburgh International Festival and New Year's Eve Hogmanay street party.
Although Scottish undergraduate degrees take a year longer than those elsewhere in the UK, if you want to study for your bachelors degree there, there's plenty to do in the meantime. Some student-friendly options include hiking on Arthur's Seat, venturing into a ceilidh (a traditional country dancing venue), barbecuing in The Meadows, strolling along Cowgate (a long stretch of affordable bars and clubs) or the Grassmarket (which includes the smallest pub in Scotland, "The Wee Pub"),or simply enjoying a hearty traditional haggis.
Oxford and Cambridge
Although Oxford and Cambridge are two very distinct cities, they are often referred to as Oxbridge, reflecting their traditional rivalry, and their strong presence as the UK's two oldest and most famous universities.
The vibrancy of these picturesque cities can be seen in their large student populations (include student-focused club nights during the week) and their dedication to industry – Cambridge is home to 'Silicon Fen' (a large cluster of high-technology industries) while Oxford is an important centre of motor-manufacturing – both brilliant choices if you're looking to get into industry and commerce upon graduation.
When you're not showing off your punting skills, the best way to explore Oxbridge is on foot, whether you're wandering down Mill Road in Cambridge, or walking to Temple Cowley for low-budget clothing in Oxford. Of course, once you've invested in a second-hand bicycle (a must-do for the best way to get to your lectures in either city), you can venture out to enjoy the bowling alley outside the ring road near Kassam Stadium in Oxford, or to explore Cambridge's surrounding villages.
If the list above has made you excited about what the UK has to offer, why not search for business related bachelors, masters or PhD courses on QScourses.com, a specialised directory offering over 6,900 courses at universities in the UK.