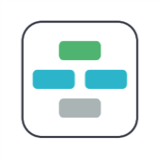 Casual
(iPhone and Android)
• What is it? Visualize your plans using flowcharts! Sound cool? Instead of writing endless lists, just doodle and let this app do the hard work for you.
• What's it good for? Student/graduate life admin, work planning or setting up longer term goals.
• Says who? Whether you're a university student trying to plan who's doing what in your seminar presentation or you're getting stuck into a hands-on graduate job and trying to plan life around it; check it out.

The Hunt
(iPhone and Android)
• What are we hunting? Clothes, jewellery, that bag your friend's friend's sister put on Facebook and you now need in your life; it's all here.
• What's it good for? Post a picture of what you're looking for and the eager eyed Hunt community (over three million savvy shoppers) will help you find it, style it or buy it for less. As a member of the community you can return the favour and help others to find their next must-have accessory. Expect fashion tips and discover new places to shop.
• Says who? Fashionista milenials have jumped on this bandwagon; the audience is 90% female, but that isn't to say you lads can't pick up us a fresh tee or nice bargain along the way.

My Minutes
(iPhone)
• What is it? If you're a professional procrastinator, this app could be your calling. Download for free and set time limits for tasks from the mundane to the insane!
• What's it good for? You could be a runner setting targets before the big race or a graduate just trying to focus on the job hunt task at hand, so upgrade your time management system and see if this works for you.
• Who's using it? Apparently this app isn't just for the super organised (though how do you think they became organised in the first place, eh?) Students and grads could find it a useful tool.

Mixlr
(iPhone)
• What is it? Ever fancied yourself as a DJ or newscaster? This surprisingly simple app lets you start hosting your own live radio show online in minutes.
• What's it good for? Invite friends over social media or send the link via web and email; built-in messaging gives two-way communication with your listeners. It's a great way to start your own talk radio podcast, report breaking news or just share favorite tunes from your phone.
• Who's on it? Budding music moguls, this one's for you.

Katie is a digital marketing executive at Inspiring. A dancer, sport and health & fitness enthusiast, she likes to move, tweet and blog.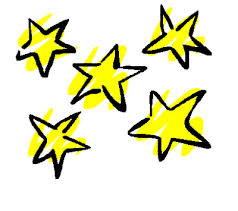 Your CV is the first impression you make – so make it count! As a graduate in a competitive job market, you need to be thinking about how you can make your job applications stand out. Here are five top tips to finding the right blend of professionalism and personality:
Relevance
The key when writing your CV is making sure it's relevant to the roles you're applying for. Essential information like your degree, university and work experience should be instantly accessible to the reader. A recruiter could look at your CV for a matter of seconds, so the information needs to be clear and easy to locate. There is no specific rule determining which should come first on your CV: experience or education. Consider which facts are most relevant. As a recent graduate, it's likely that you will want to draw attention to your degree over your experience. However, if you do have relevant work experience, this needs to be brought to the reader's attention. For example, if you did a humanities degree but are looking to get into marketing and have previous experience in CMS or social media management; your experience is more relevant so should feature above your degree. If you have done a placement as part of your degree, you should also highlight this. Don't just write a list, explain the skills you have learnt and developed as a result.
Personality (dinosaur onesie optional)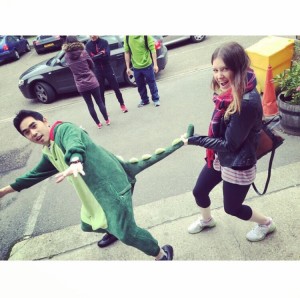 In order to stand out from the crowd in the job hunt, it's important to express a bit of personality in your applications! Use your CV as a platform to showcase your skills – whether that's creating an infographic rather than a traditional CV as a graphic design graduate, or adding links articles you've had published as an aspiring content creator. Avoid generic statements about being a "team player" with "good communication skills" and focus on facts you can support. As a volunteer or member of a university society for example, you can demonstrate how you honed these skills. This is also a good opportunity to emphasise success you might have had in these areas. Incorporate the use of numbers where possible when describing your achievements. By how much did you exceed your targets? How many hits did your blog accumulate?
Avoid errors

It seems simple enough to avoid basic errors in your CV, from spelling mistakes to dodgy grammar, but it isn't something you can overlook. Check, check and check again, then sent it to a parent or a friend to read it with a fresh pair of eyes. One mistake could halter your chances of reaching the interview stage, if your lack of attention to detail fails to back up those claims of "excellent written and spoken English". Keep paragraphs short and text succinct. Beginning paragraphs with action words like "Presented to" rather than "I presented" gets straight to the point and avoids overuse of "I". Bullet points can help break down information and make it easy for the reader to digest.
Layout and format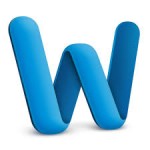 A clean, simple layout with each section clearly labelled is ideal. The use of links to websites, online portfolios, blogs or previous projects is welcomed by employers and increasingly popular as graduates look to build up a strong online presence. A CV longer than two pages is unnecessary, particularly if you are a recent graduate with limited experience. Save your document as a Word or PDF file, and remember to change the title each time you edit your CV. Avoid saving it as anything generic like 'CV for internship applications' and focus on quality over quantity. Start with your name and contact details, followed by a short personal statement. Keep your experience and qualifications towards the beginning of the document and interests and achievements towards the end. Although less significant, your interests and achievements shouldn't be overlooked! Highlight your passions and personal attributes, whether they set you apart from other candidates or offer a conversation starter in an interview. A company is looking to find a match for their culture and values, as much as they are keen to find the right skills.
Video CV
Finally, consider going digital! Check out Inspiring Interns – the pioneers of the video CV – to find out more about filming a video CV and how it can boost your employability.

Katie is a digital marketing executive at Inspiring. A dancer, sport and health & fitness enthusiast, she likes to move, tweet and blog.
Wherever the weekend takes you, this hotlist of where to go and what to do will get the party started this Saturday night, from London to Manchester! Find unknown bars, clubs you hadn't heard of and discover more of the nightlife these amazing cities have to offer.
Eat & drink
Adventure Bar – Located minutes from Covent Garden & Leicester Square, this is one of the cheapest watering holes in Central London. Regular discounts are listed on the website, with drinks offers valid on Fridays and Saturdays 'til 8pm and the food is a decent price. This is perfect for a casual night out or just somewhere to start the evening!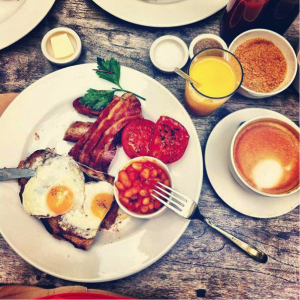 If you're looking for something a little classier that won't break the bank this Valentine's Day, head to The Table Cafe. With mains for under a tenner, a relaxed candlelit atmosphere and a renowned brunch menu, this is could be your go-to Saturday morning spot or evening dinner delight. Expect chocolate fondue and the Jonny Depp classic 'Chocolat' to be playing in the background. Yes, really.
Alternatively, you could take your date for dinner by the waterfront at St Katharine's Docks… just don't throw them in if it gets too much. Located next to some of London's most historic sights including Tower Bridge and The Tower of London, dine in this glamorous location from £20. The restaurants vary from Pan-Asian to Turkish. If you're indecisive, just let them choose!
Escapes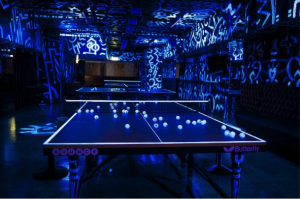 London:
Bounce – Inspiring Interns' favourite Holborn haunt – will be enforcing strict rules at their Anti-Valentine's Day event this Saturday. Forbidden acts include slow dancing and holding hands. Instead, the focus is on ping pong! Games include 'Cupids Day Off' (where mismatched guests play doubles) and UV ping pong. If this doesn't get you excited, what will!
If you've had enough this weekend, maybe give 'Speed-Hating' a try. Down with Dating gives you the chance to rant about anything and everything from the weather, to tourists walking really slowly down Oxford Street. Two nights. Two events. It could be interesting!
Manchester:
Not in the mood for love? Check out Apotheca for an alternative night out. Ditch the pink hearts in favour of the memorable, dark surroundings of this bar complete with ripped teddy bears and hate cards. If that isn't enticing enough… expect drinks on offer throughout the night.
Enjoy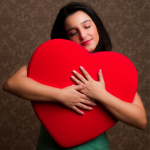 Sometimes, the best remedy against the Valentine's Day blues is to make it all about you. Spend this weekend chilling out with some food, films and your friends or get started on the job hunt before Monday morning creeps round the corner (sorry we brought it up!) Head to our vacancies page for the latest internship & graduate job opportunities, sharpen up your CV and send it our way.
Images via The Table Cafe, Bounce & thetruthaboutbeauty.co.uk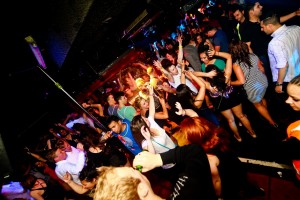 Dry January is finally over and for those who conquered the beer-less month – well done! Those who crumbled…give yourself a pat on the back for trying anyway. To reward martyrs for their sobriety Designmynight.com have come up with their take on the hottest clubs to check out in London and the most exciting events this Valentine's weekend.
Carwash is the longest running club night in London and takes place on the last Saturday of every month. DJ's spin 70 and 80's classic floor fillers until 2.30am and they even have their own Jacuzzi! If jumping into a tub in a room of strangers isn't quite your thing… head down to Loop Bar for a bit of normality. It's £10 on the door, but book through Designmynight and you can get free entry until 11pm. The nearest tube is Oxford Street and don't forget to check out happy hour for some delicious deals.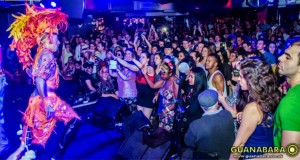 Bar Rumba is another option for clubbing in Central. Known for its crazy themed parties almost every night, you are guaranteed a raucous time. If these establishments don't tickle your fancy, try a Brazilian cultural adventure at Guanabara. Get your groove on with live entertainment and sample the delights of a strong Caipirinha.
According to the 1 Big Night Out Pub Crawl you should "man up and crawl" this February. For £15, the Anti-Valentine Pub Crawl is the perfect way to swap the cliqued chocolates and flowers routine for some UV face paint and discounted drinks with your mates. If you are the romantic type, you can take that special someone on the Valentine's Boat Party trip along the Thames. Experience the city's most iconic sights while sailing along the Thames. There's a fully stocked bar and electric heaters to keep out the wintery weather, but hurry – tickets are selling fast!
If you find yourself looking for love this year, buying a mask and strutting down to Cecils at London Bridge might be right up your street. Expect a night of sparkle and glamour… gents shine your shoes and ladies get out the glitter for the Valentine's Immersive Ball. A few twists and turns are yet to be revealed, so until then you'll just have to wait in anticipation.
Leighanne is marketing & PR executive at designmynight.com
All photos are property of designmynight.com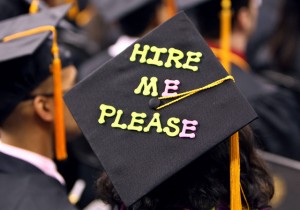 It might feel like you've left university and suddenly the support network is gone, but fear not! Inspiring Interns is here to arm the global graduate community with the research, resources and careers advice to get on the right track. First up? Job applications. It doesn't have to be complicated, just logical with a bit of personality.


Job specification
Applying to an internship or job, you will come across a job spec. This will outline the details of the role, ideal candidate requirements and the company. You want to present yourself as a match to the skills, requirements and values an employer/recruiter is looking for. How? Tailor your application. Submitting the same CV for 5 roles in different industries may make you feel productive, but the quality not quantity rule applies here! It's easy to spot a generic application whether you've saved it in your documents as 'CV for internship applications' and forgotten to change the title, or the information you've presented is entirely generic i.e. "I have the ability to work well within a team and independently".
Top tip: Focus on your skills and why you are suited to the role. Be succinct.
Soft skills
Find the balance between selling yourself and being honest, and you're onto a winner. Don't underestimate what you've learnt from jobs in retail or hospitality whether that's customer service or business administration or even managerial. Think about how these skills are transferrable. Similarly, if you're asked a question in an interview that you don't know the answer to – focus on the knowledge and skills that you do have and how it is relevant. Demonstrate a willingness to learn and an employer will be impressed. You're not expected to know everything, but have confidence, communication and charisma!
Top tip: be honest in your job applications, but don't under (or over) sell yourself.
Things to avoid
Avoiding common mistakes in your CV/cover letter/application form automatically puts you ahead of those who fail to check their work! Key things to avoid include: spelling and grammatical errors, poor language, negative information, insufficient evidence or irrelevant information. Your job application is your first impression, and you only get one – so make it count!
Top tip: make your application stand out for the right reasons.
Image via Student365

Katie is a digital marketing executive at Inspiring. A dancer, sport and health & fitness enthusiast, she likes to move, tweet and blog.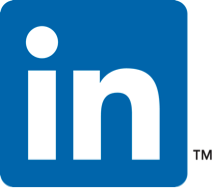 The paper CV is a staple in the traditional job application process, but it's as important to consider your online presence and how this could help you kick-start your career. Inspiring Interns introduced the video CV as a way to inject some personality into an otherwise faceless application process and give candidates a chance to showcase their communication skills to prospective employers. Right now? It's all about social media and using the available tools to propel your job applications to the next level.
Step 1. Create your profile. It might sound obvious, but you'd be surprised how many people start sending requests to make connections and join groups before they have added any information to their page. Take the time to build your 'social CV' before you start using the tool to engage with people and professionals and you'll be taken seriously. If you have no photo, connections or education/experience listed, you'll look suspicious!
Step 2. Consider what you should (and shouldn't) advertise online. Think about what you are trying to achieve through being on LinkedIn and the kind of people you want to be clicking on your profile. Which words are going to get you noticed? Try and avoid generic jargon about how motivated you are or your ability to work as "part of a team and independently". Employers have heard this all before! If your experience thus far has been more behind the bar than in the boardroom: don't downplay it. Draw attention to the soft skills you have developed whilst in this role(s), whether that's delivering a high standard of customer care or taking a position of responsibility such as management.
Step 3.Take the opportunity to fill in the sections about your skills, interests and volunteering. Recruiters or companies looking at your online profile will be just as interested to find out a bit more about you, through your extra-curricular activities and achievements outside of the classroom or office. If you have any entrepreneurial experience or have learnt/are learning key skills in IT or languages for example, this is the time to shine!
Step 4. LinkedIn allows you to join groups and engage in relevant discussion. Consider the industry or industries you are looking to go into and research the types of people, businesses and communities that could be of interest for you to follow. A strong presence online is crucial in order to stand out in today's competitive graduate job market. When a potential employer types your name into Google… how much better would it be if a LinkedIn industry discussion you have engaged with appeared on their screen rather than a selection of your old Facebook profile pictures? If you're looking for internships in London or Manchester, join our groups for interesting updates and useful careers advice.
Step 5. Grow your network! Not sure who to connect with? Start by adding your friends, reach out to your university alumni and connect with recruiters you're working with to find opportunities. Join groups of interest like football fan clubs as well as the more obvious industry-related ones. The wider you cast your LinkedIn net, the more people you will be able to connect with and the stronger your network will become. Use features like the 'people you may know' tool to assist you in making relevant connections and raising your profile.
It's important to be honest, but positive about your job hunt. If you're not working, use the space at the top of your profile to write a few catchy lines about the types of opportunities you are actively searching for. Now consider the rest of our simple solutions above and let social media boost your job applications!

Katie is a digital marketing executive at Inspiring. A dancer, sport and health & fitness enthusiast, she likes to move, tweet and blog.
Welcome to your hand-picked selection of the latest and greatest graduate opportunities to apply for today! We've broken down each role, giving you a bite-size chunk of must-have information. What are you waiting for?
3 months. £NMW. The ideal candidate will be fluent in French, with excellent written and spoken English – any knowledge of Arabic would also be very useful! Marketing and exporting products to West Africa, North Africa and the Far East, working at this top company offers huge scope to learn and develop professionally.
9 months. £17,000 p/a. If you've got the organisation, confidence and personality – events could be the industry where you make your mark. Manage and coordinate training and development programmes and special events for some of the world's biggest corporate clients in a buzzing environment, with a great team.
3 months. £1,000 p/m. This vibrant co-working community and events space is located in London's electric 'Silicon Roundabout'. They're looking for a graduate ready for a hands-on experience at a young, exciting start-up. This paid internship offers a wealth of opportunity for those willing to learn, and a great chance to connect with interesting people.
3 months. £1,000 p/m. A HQ in New York, offices across the US and London and the chance to work with clients including Sony, Universal and Microsoft… what more could you want? Boost your communication, analysis and presentation skills in an environment where success is celebrated and a lot of fun will be had along the way!
3 months. £1,000 p/m. An innovative app start-up – this company are destined for the top and looking for enthusiastic grads to join them on the epic journey. The role is split between the accounting and legal functions of the company. Hit the link to find out more and apply!
3 months. £NMW. Based in the heart of Central Manchester, this is an ideal career-starter for recent grads keen to learn all things marketing. You can expect to work collaboratively and individually, developing key analytical skills.
FT. £18,000 p/a. Put your language skills to fantastic use joining a global b2b video network on a competitive salary. Fluency in Russian and German is a must – with knowledge of Finnish an added bonus! If you're passionate about online content and keen to rise to the challenge of working in a fast paced and rapidly moving start-up environment, apply today.
FT. £16,000 p/a. The successful candidate will be responsible for creating and managing content and social media channels in order to support educational institutions. This is an exciting job in a new, innovative organisation. The right candidate can build an excellent set of skills and will have a very impressive cutting edge project on their CV.
3 months. £NMW. The perks of working for this company? Where to start! Work in multiple industries, develop skills in sales and an understanding of account management, get involved with exciting events and get your hands on a Chess London clothing discount.
PT. £16,000 p/a. Throwing something a little different into the mix… this is an ideal opportunity for grads or undergraduates looking for valuable part-time work experience with flexible hours (3pm-7pm). Earn extra cash between your studies and finish with a host of useful business contacts and a great experience to add to your CV.
To discover all our latest available internship and job opportunities, head to our vacancies page.

Katie is a digital marketing executive at Inspiring. A dancer, sport and health & fitness enthusiast, she likes to move, tweet and blog.
For most of us, the month of January can feel like one very long Monday. To beat the dark evenings we have teamed up with Designmynight.com to bring you the lowdown on the best ping pong bars in Manchester and the top London haunts to frequent during dry January. The come down from December might be tough, but these hotspots will be sure to keep you entertained…
Manchester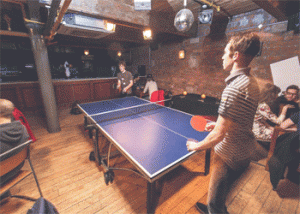 Manchester is home to some fantastic ping pong bars and (in our opinion) it's about time they were applauded. Kosmonaut is located in the Northern Quarter and although it may be hard to find, it's well worth it once you get inside. The joint oozes American style swag, with plenty of black leather booths, barber shop chairs and a glorious food menu. Visit Monday to Friday between 4-7pm and HAPPY HOUR will be in full swing.
From Tuesday to Saturday, Twenty Twenty Two can be found on Dale Street. Fans of unique music and the arts, this one is for you. With free entry and a whole space dedicated to ping pong, it's a wonder you haven't run out the door with your keys and jacket already.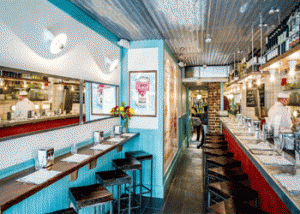 Gullivers, located in the Northern Quarter, makes the most of its space with club nights, storytelling evenings and ping pong parties making it a must-visit venue. The last contestant for Manchester's finest has to be The Salutation. Popular with students, this Oxford Road hangout brings the classic pub quiz and live entertainment to the masses. Located just south of the city centre, tables are outside so wrap up and bring your A game!
London
If you want to embrace the New-Year-new-you mantra that comes around every year, here are some great bars and food joints where you can spend dry January in style…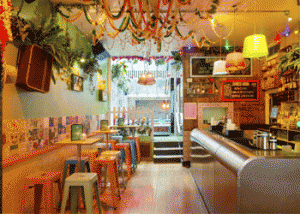 Ceviche has a menu bursting with flavour and prices that start from only £4.50. Enjoy the Pimentolada – a concoction of red bell pepper, banana, coconut cream and pineapple in this dynamic atmosphere in Soho. LoungeLover makes the healthy choice an easy one, with their beautifully crafted food and drink selection. Scoot on down to this Shoreditch haunt and grab a mouth-watering Nirvana (coconut, strawberries, cream and vanilla). While you're there, why not go all out and try some of their delicious Japanese cuisine. Packed full of quirky objects, Barrio Central operates a good time atmosphere and is a popular spot for after work or catch up drinks with your mates thanks to everyone's favourite happy hour and the central Soho location. If you feel like staying on the wagon a little longer, order a mocktail or five with prices starting at £4. A sweet selection of tasty drinks awaits your approval at Be At One, Shoreditch. Mocktails start from £3 and you can chose from a range of ingredients featuring anything from orange juice to the not-so-classic honey roast nuts!
Now you have the key to survival this January, the only thing left to do is visit these fantastic venues…
Leighanne is marketing & PR executive at designmynight.com
All photos are property of designmynight.com
Inspired by Time Out's mission to stay in with style and make "your living room one of the most exciting places" to be this month, we've got another reason to keep the couch warm – job searching! January and the job hunt go hand-in-hand and here's why. We've already got the whole dry Jan/get fit/have a healthy start to the year vibe going on, so let's add it to it. The time has come to secure that career-starting internship or job. Ready?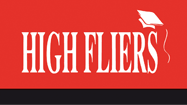 • According to the latest figures published in the annual Graduate Market study, published by High Fliers, the number of graduate vacancies is on course to reach a ten-year high this summer. As well an increase in the availability of paid internships and summer or course-based placements, starting salaries look set to rise. This is great news for those looking to go into an entry-level position, but it does come with a warning. Employers are urging students and grads to seek valuable work experience during breaks in education or employment in order to put themselves ahead of the competition. A third of roles are anticipated to be taken by those who have already completed internships or placements, so seize the moment and seek experience to boost your CV now.
• January is prime job hunt time! There are a variety of industries and different roles out there, so doing your research is crucial. Head to LinkedIn and Twitter to create your own profiles, make connections, follow industry figures and engage in debates. Discover careers blogs for advice on applications and tips on what you should be reading and where you can access this information. Now channel what you have learnt into creating a kick-ass application.
• Big data is
a significant growth area for the UK economy
, with a growing number of jobs available. What is big data? A huge amount of data is generated every single day, from social media to internal data, opening up opportunities for graduates in analytics, administration and support.
"It's vital that we attract new talent into the industry to ensure that businesses have the skilled staff they need to grow and be successful"
Karen Price, Director of the Tech Partnership
• An increasing focus on company culture and finding the right candidate to match the values and environment of a business has meant employers are now doing more to entice graduate talent! Your skills, background and personality need to shine through in a job application, but it is also important to find a company that suits you as much as you suit the role. Great perks, exciting career development plans and dynamic, sociable (but professional) environments are all on offer from certain companies, so what better time to get fully involved in the January job hunt?
If you're after more information about the kind of roles that are out there and how you can apply, head to Inspiring's latest vacancies page where you can view all opportunities or filter by industry.

Katie is a digital marketing executive at Inspiring. A dancer, sport and health & fitness enthusiast, she likes to move, tweet and blog.

In the current job market, work experience has never been more important. What better time to take the first step on the career ladder than as an undergraduate. It doesn't have to be all work and no play. Those long summer months provide plenty of time to party, holiday and gain valuable work experience. If you understand the day-to-day running of a business, from the well-established to a championed start-up, it will set you apart from other candidates when it comes to applying for graduate jobs. First or second year students, it's okay if you are still unsure about what you want to do when you leave university. An internship can ease the graduate decision-making process, whether you intern in an industry that you end up loving or you realise something is not for you. An internship in recruitment is a great place to start. Here's why:
Gain career insight
• Working in recruitment requires an understanding of different industries, the types of jobs available and the knowledge and skillset required for each role. Aside from helping others land their dream job, the insight you acquire from recruiting could help you make your own career decisions. Working at a recruitment agency will open your eyes to job opportunities that perhaps you didn't think you were qualified for or hadn't previously considered.
Meet Miles! He loved his summer internship last year….
Boost employability
• Participating in a paid summer internship programme is an excellent opportunity to gain highly transferable skills that will significantly increase your future employability prospects. Employers want proactive candidates, and having meaningful summer employment under your belt looks great on your CV.
Develop epic communication skills
• A key skill in recruiting and business development is communication. Confidence and a knack for being able to talk to people face-to-face, via email or over the phone. The network of professional contacts you build up through this constant communication may prove very useful when it comes to seeking future employment. Life after graduation is a scary thought, but take on an internship as an undergraduate and the people you meet and connections you make could offer you a role after university or put you in touch with others who can.
"With a higher level of competition for each graduate role, a student with proven work experience in a relevant sector and demonstrable graduate-level skills will be more equipped to secure employment after graduation."
Belinda Price, Internships Officer at Kings College London
Recruitment is a booming industry
• The recruitment industry is one of the fastest growing sectors in global business and is reported to be worth £24 billion in the UK alone. Individuals with the passion and energy to succeed in a dynamic, results focused environment succeed in recruitment. If this is you, apply today for this summer 2015 placement with established international company APSCo. Applications now open.

Katie is a digital marketing executive at Inspiring. A dancer, sport and health & fitness enthusiast, she likes to move, tweet and blog.