By Katie Appleby
The economy is growing, exciting new businesses are emerging and the job market is heating up. Competition for graduate internships and jobs is HIGH and it is more important than ever to stand out from the crowd. Here's how:
Go digital
Technology is one of the fastest-growing industries – so embrace it! Get your skills endorsed by previous employers and co-workers on LinkedIn (not just your best mates liking every single one) and secure recommendations (also on LinkedIn) from people you have worked for/with highlighting your contribution, personality and skills. Be active online! From making videos, to blogging or contributing to a publication or website – a relevant, visible online presence can help you to market your brand; you!
Add a splash of colour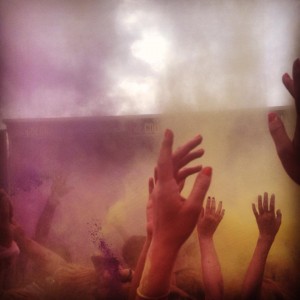 Consider jazzing up your CV by adding the logo of companies you have worked for or gained experience with next to their name. This is a simple, but effective way to give your application some colour. Research shows a picture is far more effective at getting a reaction than a block of text. This coupled with the fact that the ratio of applications to job opportunities has been recorded as high as 85:1 with top employers – all points towards the need to be memorable! Putting a small, passport-size photo on the top corner of your CV could also have a positive impact. If a recruiter or company is looking a multiple applications a day (very likely), they will be drawn to your application and remember what you look like if/when they meet you.
Stand out
It's less about the extra-curricular activities and more about your involvement. Taking a leadership role says a lot about you as a person – as recently highlighted by law firm Norton Rose Fulbright in a Twitter Q&A about getting into the legal sector. Standing out is important in this day and age! Whether through what you achieve as a result of your extra-curricular activities, the unusual nature of the hobby or the in-demand skills you have gained as a result of your efforts. You can stand out in other ways too; inject some personality into your job applications, be original in your answers to interview questions or find new and innovative ways to get noticed by people in your industry(ies) of interest.
Presentation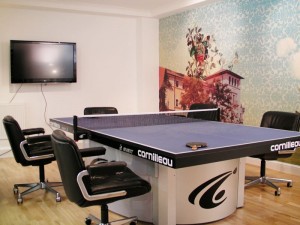 Keep your eyes peeled for Inspiring's Annie's upcoming blog 'What to wear to an interview' – this will be especially helpful to those girls with a full-to-bursting wardrobe of potential! Until then, present yourself in a way that is relevant to your industry. If you are interviewing for a position in a corporate environment, looking smart is essential. Pay close attention to the job specification or any guidance you are given. If the description highlights a relaxed, start-up office environment, consider that smart/casual may be more appropriate. If in doubt, it's always better to be overdressed. Presentation is more than just what you're wearing; how you present yourself on paper, online or via email or telephone communications is as important.
Prove it
If your CV features an impressive list of desirable characteristics, traits and skills, think about how you can demonstrate or prove that you have these assets. When prepping for an interview for example, prepare examples of when you have had to use said skills in a real-life situation, how or why you did it and what the outcome was. For more interview advice and insights, have a look at this. You can also back up your statements with examples through your choice of extra-curricular activity (as previously mentioned) and your relevant qualifications or work experience.
See some of our other blog posts for tips on how to search for that dream job and how to interview.
Katie is an Inspiring Intern and a recent addition to our marketing team. A dancer and health & fitness enthusiast, you can follow her tweets here: @KatesApps or connect with Katie on Google+.
Editor's note: All images are property of Inspiring Interns.
By Katie Appleby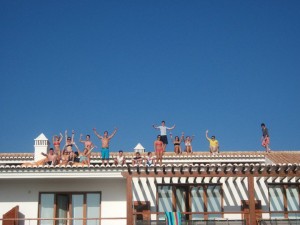 With the gown returned and certificate in-hand, as a recent grad – the world feels like your oyster! Many of you will want to take a (well earned) break after graduating, but here are a handful of things to consider during your few months of freedom.
Hobbies
In today's competitive job market, employers are looking for more than just a great academic background or relevant work experience. A hobby highlights what you are passionate about and gives an insight into your personality. Performance experience, for example, demonstrates confidence and presentation skills. Interesting or impressive qualifications gained from pursuing a hobby can be a positive addition to any CV.
Skills
Adding strings to your bow outside of the office or classroom environment will help your application to stand out. Why not try learning another language? Inspiring have seen how highly sought-after such skills are. Bi-lingual or multi-lingual candidates dramatically increase their employment and earning potential, for example.
Education
Furthering your education doesn't have to just mean postgraduate studies. If you are looking to boost your CV, local community colleges often offer educational or practical courses or introductory classes/workshops. This could be particularly useful if you are looking to get into an industry which you don't have experience in.
Reading is another way to enhance your employability. Keeping up-to-date with industry-related news and reading relevant articles and texts will help you when it comes to impressing at an interview. Consider following industry leaders and relevant business figures on LinkedIn and engaging in discussions on Twitter.
Researching
If you are unsure of the career direction you want to go in, researching different industries and the job opportunities that they have to offer is a great place to start. Check out our graduate glossary for a detailed explanation of different career sectors and job titles.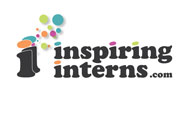 Find an Internship
An internship is a great way of getting a foot in the door and kick-starting your career in the industry of your choice. However, an internship can be the pursuit of an interest rather than a career focus. Shadowing someone at work for a short period of time is less commitment, but still valuable experience. It's also a brilliant opportunity to trail an industry of interest and see if it's something that you could see yourself doing. Take a look at our vacancies page to see the kind of internship (and job) roles we currently have on offer.
International opportunities
As tempting as it to spend your extended post-graduation summer break lazing around on holiday, why not look into doing an internship or taking part in a volunteering project abroad? Get your fix of fun in the sun and add to your CV at the same time: win, win!
Volunteering
From coaching sport to preserving wildlife, there are a whole host of exciting volunteering opportunities available to those looking for an experience. Volunteering doesn't have to mean travelling to a far away destination; it can be a way to engage with your local community which in turn, may appeal to (local) employers and you could be offered future volunteering opportunities, broadening your experience.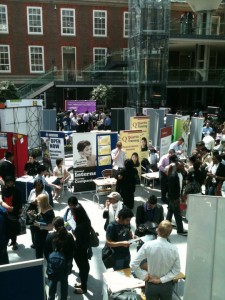 Events
Throw a wild party! OK maybe not, but the right kind of socialising can be a valuable addition to your CV. From industry-specific events to more general graduate recruitment fairs, networking and making important connections is an integral part of the job hunt process. It may reaffirm what you already knew about a particular career option or it could open your eyes to an opportunity you may not have previously considered.
Embrace these opportunities, improve your skillset and look forward to a fantastic welcome to the world of employment!
Katie is an Inspiring Intern and a recent addition to our marketing team. A dancer and health & fitness enthusiast, you can follow her tweets here: @KatesApps or connect with Katie on Google+.
Editor's note: All images are property of Inspiring Interns.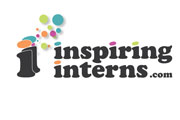 By Hannah Roberts
New-comer to the graduate job hunt? Feeling a little overwhelmed by the prospect of finding a career? That's where we step in! We at Inspiring are experts in helping you wanderers onto the path of career success. Which is why we've put together this selection of our greatest internship and job opportunities to get you on your way this weekend. These vacancies may be hot, but that's not all we've got: be sure to check out our extensive list of roles available for application over on our site!
1. Marketing & PR Internship
This paid internship is the perfect opportunity for a recent graduate looking to gain commercial experience in a successful online business with a great track record!
2. Graphic Design Internship
Serious opportunity to gain extensive insight in design best practice from within the fashion retail sector at one of the largest high street clothing retailers in the UK.
3. Junior Programmatic Trader
Fancy working for the sixth biggest communications agency in the world? We're looking for highly numerate grads with degrees in an analytical or quantitative discipline for this £19-22k graduate job.
4. PR & Executive Assistant Internship
Fantastic opportunity to get involved in and gain full training in PR tasks with this (£1-1.5k per month) internship at a full-service PR agency operating in the video game industry.
5. Sales Internship
This super sales internship is a brilliant opportunity to be part of an exciting new venture from one of the world's biggest brands! This is a (£1,250 per month) initial three month placement with a view to a full-time graduate job.
6. Administration Internship
Looking to develop your administration skills? Get a load of this paid internship with an expanding mobile app backed by Richard Branson!
7. Global Marketing Technology Co-ordinator
Are you a talented self-motivated individual with a flair for digital innovation and tech? Check out this £25k graduate job with the largest music corporations in the world!
8. Mobile Media Graduate Scheme
18 month £21k graduate scheme opportunity with a widely respected, award-winning mobile marketing agency focusing on strategy, media, analytics and creative.
9. Media Analysis Internship
Fancy interning at an award-winning media planning and buying agency? Here's your chance!
10. Graphic Design Internship
Learn from an experienced team who will guide, teach and help you develop best in class skills with this paid internship!
Remember, if you're not sure of the exact career direction for you, you can always submit your CV direct to our HR team via our online application form. Whatever your method, proactivity is key – so get on it!
Hannah is a Digital Marketing Executive at Inspiring. She tweets about all things golden here: @hlcroberts and pins all things pretty here: gildthelilly. You can also connect with Hannah on Google+
By Katie Appleby
With graduation on the horizon, we thought we would put together a useful guide on how best to prepare yourself for the next step – searching for that dream job! Three or four years of hard work later, you may be left feeling a little lost and in need of some advice. Congrats on reaching the end! Now follow these useful steps and you could be well on your way to kick-starting a successful career.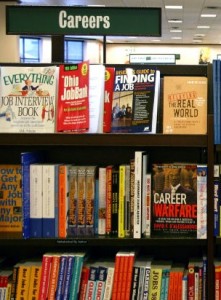 1. Do your research
Try to have a clear idea of the industry that you want to work in and the specific roles that you are interested in before you start your search. To get more of an idea about different job titles and the work that they entail, take a look at our graduate glossary guide.
Identify a few areas of interest and tailor your job/internship search accordingly. You can search our opportunities by industry on our vacancies page – the left hand side has a search function allowing you to filter.
2. Be prepared to tailor your CV
The experiences and skills on your CV should be geared towards the industry you are interested in. A video CV is a great way of getting your personality across and relaying to a prospective employer the applicable skills that you have to offer and what you are interested in. Depending on whether or not you know which industry you want to go into, avoid focussing on a specific role. Emphasise the skills you have that an industry may want. The following link is a great video on "how to shoot one hell of a video CV".
3. Consider your references
Confirm that your previous employer is prepared to give you a reference and ensure that you have the correct contact information for them.
4. Consider how you could improve your employability whilst searching for a job
There are a lot of volunteering opportunities around and voluntary work can be a great, positive addition to a CV. Industry-related experience or improving your knowledge of your industry of choice through reading and research is also beneficial! Another great way to enhance your CV is through online courses. With skills like Excel regularly sought after by employers, courses in computer software or other areas like languages could put your application ahead of the rest. There are a number of courses available online for free! The team at Inspiring Interns have put together a career resources guide to help you on your way, available for download here.
5. Create a professional email address
Your future employer doesn't want to know if you think of yourself as a 'princess' or a 'babe'! It is definitely a good idea to create a new account solely for your job search, just remember to check your emails regularly and be responsive. Even if you are not interested in an opportunity, it is important to communicate this. Giving feedback can be constructive for the recruiter and company.
6. Control your social media
For any career, following relevant industry figures and companies and tweeting industry-related content and news is a great way to get noticed. For more great advice on how this can aid your job hunt, click here.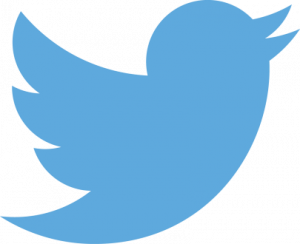 Don't be naïve! Social media has reached the masses and one of the first things a recruiter may do is search for you online to see if you are a good fit for the company. Delete anything you wouldn't want to be seen, or 'hide' your profile if you do not want to remove content. If you are pursuing a career in digital marketing or media, for example, it is strongly advised to keep your Twitter profile open. Update your LinkedIn profile and add a link to that and your Twitter feed on your CV.
7. Think about setting yourself targets
To meet during your search e.g. a certain number of applications per week. A sense of direction can make your search more efficient. Remember that it is important to have regular breaks, exercise and remain positive!
If your search is a success and you've secured an interview – well done! Now check out our top tips on how you can nail that interview and bag yourself a role.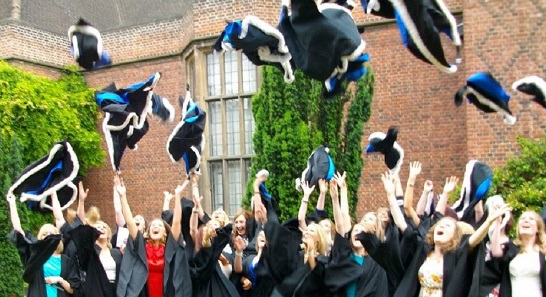 Katie is an Inspiring Intern and a recent addition to our marketing team. A dancer and health & fitness enthusiast, you can follow her tweets here: @KatesApps.
By Sian Sullivan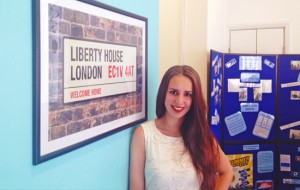 Since starting as an intern for Liberty Living I have had the chance to be a part of a successful company in a fantastic location in London, living alongside students and other interns, both all year round and for the summer, in Liberty Living's student accommodation.
During my time here, I have not only experienced many aspects of the company including data analysis, marketing and sales, but I have also gained an in depth insight into what is REALLY important when looking for accommodation as an intern and I would like to share them with you!
1. Location, location, location. This is one to consider carefully. If you have managed to bag yourself a placement year or internship in London (or any other major cities for that matter) then make sure you make the most of it and live close to all the action! Having the opportunity to live in zone one is something that students and interns can to do through private providers like Liberty Living that not many others get to experience.
2. Price. Work out your budget carefully allowing for accommodation, food, socialising etc. Choosing accommodation that is fully inclusive of all utility bills and internet makes life a lot easier – It also saves you money and the shock of big bills at the end of the month! Remember that your accommodation is where you will be spending a lot of your time so it is definitely worth spending that bit extra to be in a great location!
3. Staffed 24 hours a day. Now that you are working full time, it is likely that you are going to be out of the building during normal working hours. It is extremely useful to live in accommodation that is genuinely staffed 24 hours a day to allow you to speak to a real person no matter what time of day or night whether it is maintenance, signing for your parcel and keeping them secure or having someone to let you in if you forget your key! Not to mention the added layer of security it provides.
4. Demographic of the building. Chances are that when you move to London for your internship you will be doing so on your own therefore, it will be important to find accommodation that will introduce you to like-minded people (who preferably won't wake you up at 3am). Staying in Liberty Living's student accommodation is great for this. They not only accommodate first year students in certain buildings but also postgrad students and other interns.
5. 24/7 on-site laundry. Now this may be a slightly dull one but it is a necessity! No one wants to be walking down the road to a laundrette to do their washing. Having a laundrette on-site that is open 24-hours a day, seven days a week is extremely convenient. Taking the leap from being a student or unemployed to full time employment is a big one so convenience is the key.
6. Flexibility with rent instalments. If you have been to university before then you will know that the 'three instalments' method of paying is great as it matches up with the student loan payments. However, now that you are working, it is unlikely that you will be able to pay in three instalments or up front. At Liberty Living, when you provide proof of when you will be paid, a payment plan can be set up to suit you at the discretion of the management team.
7. 24/7 on-site gym. If you can find accommodation with a free on-site gym or access to a free gym then this is not something to pass on! Gym memberships in central London can cost up to £100 per month. If this is included in your accommodation's rent then that is a lot of money you are going to be saving. I find being able to use the on-site gym is a great way to relax and keep fit after work.
8. Local amenities. At some point you are going to have to go food shopping so it is important to remember to look for accommodation that is in close proximity to food stores and other shops. Staying at Liberty House which has a Waitrose and Tesco two minutes down the road is definitely a life saver after a long day of work.
There are many other aspects and criteria to consider when searching for accommodation but these are my top eight to look out for. Liberty Living provides student accommodation, including summer accommodation, in 17 university cities across the UK, including Bedford, London, Stoke plus many more.
Sian Sullivan works as an intern for Liberty Living and staying at Liberty House in London.
By Hannah Roberts
With the kick-off to the Greatest Show On Earth™ of the year taking place last night, we thought we put together a handy guide of the best places across London and Manchester to cheer, yell, drink and cry in support of your home countries…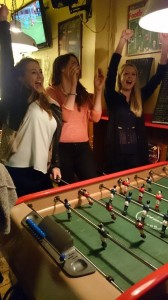 London
Café Kick
The clue is in the title with this one. These foosball focused, colourfully adorned East London establishments (there's two: the larger situated slap-bang in the middle of Shoreditch Highstreet, the little brother nestled along Exmouth market) are opening their (80 & 60 inch!) screens to every single whistle blow of the World Cup, including the late night kick offs. Excessive amounts of football matched with happy hours (£2 Sagres) and special international beers promise to satisfy the thirsty crowds.
Herman ze German
Fußball fans are welcomed in the basement of this Soho sausage house over the coming weeks with a huge projector screening all the action – the perfect place to support and fill your stomachs at the same time. It's worth noting that this venue ain't rich in space so get down there early, or alternatively tables can be booked during the tournament for a £10 deposit.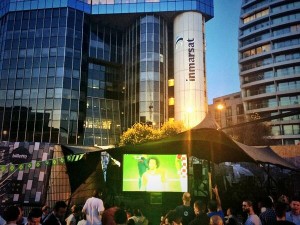 Old Street Terrace
A last minute entry to mix is Old Street's terrace transformation located, for the first time in the station's history, right on top of the Silicon Roundabout! I scoped it out last night for the first game of the cup and was pretty impressed. The space is larger than you'd expect, laid out for an uninterrupted view of the big screen. There are German craft beers on tap and decent street-food to feast on, plus they're opening during the day allowing you to catch up on the previous day's happenings. This comes top of my recommendations.
Famous Three Kings
West Londoners take note. Cited as the Capital's best sports pub, this boozer has a mighty 13 TV screens, three of which are 3D, promising a strong footie-crazed atmosphere.
Cargo
BBQ, DJs, massive outdoor terrace, five big TVs and two 12-foot projector screens – Cargo is set to be the king of World Cup watching venues.
The Vaults
At £12 a ticket, Waterloo's The Vaults World Cup Carnival is a slightly more extravagant option. Then again, it does promise to transport you into the heart of a Brazilian football carnival with "an enormous 5 metre wide screen. Crisp HD projection. A giant sound system. No queuing for a drink and a massive party every night". If that's not enough, each night will pay tribute to the different countries' culture, celebrating with music, dance, food and drink all packed into their vibrantly decorated underground setting.
Got a boyfriend/girlfriend/group of mates that are more footy mad than you? There are a number of footie themed events taking place across London that combine screenings of the game with sunny summer vibes, making watching enjoyable for all. Check out TimeOut's tidy run down of World Cup festivals and daytime events.
Why not escape the heat of the capital one weekend and enjoy a beach front breeze with Brighton Beach's Big Screen. They're serving up nearly every match alongside a Cantina-style bar and scrummy eats by MEATLiquor and Dead Good Burrito. Pre-register and arrive early for guaranteed entry!
Manchester
Tib Street Tavern
A recommendation from our very own Adam Jackson: if you're looking for a bit more of a traditional pub setting for your World Cup viewings, you could do a lot worse than the Tib Street Tavern in the heart of the Northern Quarter.
ITV's Fever Pitch – Granada Studios
ITV have transformed the old Granada studios, just off Deansgate, into a Brazilian-style fan park, complete with a beach soccer pitch, a skills zone to test your own footballing prowess, and of course a huge screen showing all the matches. And a bar. Entry is free but you're advised to pre-book!
The Green
As suggested by Clare 'Satnav' Garcia-Rodriguez (so named for her uncanny ability to know where everything is in Manchester), the Green is a healthy-sized sports bar near Piccadilly Station that boasts big screens; good atmosphere; and, if the results don't go your way, indoor golf to distract you from the football.
Almost Famous
Manchester's favourite burger joint is getting into the swing of the World Cup with screenings happening in their upstairs bar. So if you're after some succulent meat action to go with your samba football, look no further…
Hannah is a Digital Marketing Executive at Inspiring. She tweets about all things golden here: @hlcroberts and pins all things pretty here: gildthelilly. You can also connect with Hannah on Google+
By Andrew Scherer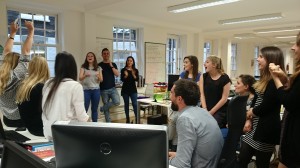 Editor's note:

Our Twitter followers will be aware that yesterday afternoon, the Inspiring office was taken over by football fever as we united nations (London, Manchester and Berlin) through the powers of modern day technology for our very own Brazil 2014 Sweepstake!
Following the draw, Inspiring's Manchester MD, Andrew Scherer, put together this ridiculously (we think) informative World Cup fact sheet, so ridiculous that we thought we'd share it with our readers. Whether used to wow friends and family with your in-depth knowledge of Ecuador's qualifying campaign or to show off down the pub with encyclopaedic knowledge of each team's odds to win: it's yours to enjoy.
For those of you recently starting out in your careers, be it through an internship or graduate job, why not suggest your own football sweepstake to your new team. It's a brilliant way to familiarise yourself and get to know a few new faces all with the potential to win a few quid.
Taking a look at the below, you'll notice we've removed nine teams as only 23 of us took part. If you're reading as a fan of one of these nations, we do apologise. Depending on the size of your company, you may need to remove/add teams at will, but the descriptions and odds for each should help you with this. The name allocated to each country obviously signifies the lucky Inspiring team member (Hannah) and less-lucky (Christina) of the draw.
We wrote 23 team names on 23 different table tennis balls, and 23 Inspiring staff names on 23 other table tennis balls. One glamorous assistant draws a team ball from one pot, and another glamorous assistants pulls a staff name from another pot. Voilà! Our FIFA-style sweepstake draw was well underway.
We hope it helps you grow closer to your adopted nation, enhances your enjoyment of the Greatest Show On Earth™, allows you to foster a misplaced sense of nationalism towards a country you probably won't ever visit or simply serves as a little ice-breaker between your new team members.
Fancy reading reading about Andrew's trip to the 2010 competition in South Africa? Check this out or read Andrew's Our Man in South Africa blog.
NB: Inspiring Interns do not encourage gambling!

–
Brazil – Hannah Roberts – 3/1
• As hosts they qualify automatically so tough to gauge form, although a 3-0 dismantling of Spain in last year's Confederations Cup Final suggests they will be a force to be reckoned with.
• World Cup winners a record five times, although they haven't lifted trophy since 2002 and suffered a disappointing quarter-final exit to the Netherlands in South Africa four years ago.
Croatia – Alex Townley – 150/1
• It was a stuttering qualification campaign for Croatia, who finished a distant second to Belgium, contriving to lose to Scotland twice in the process. Scotland! They faced Iceland in a play-off, drawing 0-0 away before finishing the job 2-0 at home.
• As a relatively new nation, this is only their fourth World Cup campaign as an independent country. They failed to qualify last time out, but managed an impressive third-place at France 98, with tournament golden boot winner Davor Suker leading the line.
• Did you know? Croatians are the 15th highest consumers of beer in the world. Lads.
Mexico – Sam Bloom – 150/1
• Highly unconvincing in their qualification group stage, they won just two of ten games and needed the USA to beat Panama to reach a play-off where they saw off New Zealand.
• Have not missed a World Cup since 1990 (when they were banned for fielding overage players in their youth team) and are current Olympic gold medallists having won at Wembley in 2012.
Cameroon – OUT – 750/1
• Despite holding Germany to a 2-2 draw at the weekend, as the lowest FIFA-ranked side in Brazil they are OUT.
• Did you know? Cameroon is ranked as the 2nd most biodiverse country in the world!

Spain – Benedict Hazan – 13/2
• Comfortably won their qualification group with six wins and two draws, conceding just three goals in the process. Some concern they are no longer quite at their peak – they were not prolific scorers in qualifying; lost heavily to Brazil at Confederations cup and there is some suggestion that Xavi – their key midfield lynchpin – is, aged 34, in decline.
• Having been the nearly men for so many years, Spain's Euro 2008 win kicked off their recent domination of international football, which includes their deserved 2010 triumph. The question now is whether the team is past its peak.
• Did you know? King Juan Carlos has just announced his decision to abdicate the thrown after the best part of 40 years' reign, passing the crown to his son Prince Felipe amid plummeting approval rating for the royal family.
Netherlands – Alice Gordon – 28/1
• Absolutely cruised through their (relatively easy, it must be said) qualification group, dropping just two points in the process and putting eight goals past Hungary in one game. Still question marks over what is a relatively young, inexperienced side.
• The Dutch finished second to Spain in South Africa but received a lot of criticism for their cynical tactics, exemplified by Nigel De Jong's 'kung fu' kick on Xabi Alonso in the final. This cynicism contrasts with the Netherland's 'totaalvoetbal' heritage which has won them many plaudits over the years – but never a World Cup trophy.
• Did you know? Dutch beer firm Bavaria caused a stir at the 2010 World Cup with their 'guerrilla marketing' when they sent a group of models to the Netherlands-Denmark group game wearing skimpy orange dresses. Not least with yours truly (Andrew), who saw them outside the stadium before the game and did a comedy double-take before making plans to relocate to Amsterdam. Amusingly, ITV bore ('pundit') Robbie Earle was implicated in the hoo-ha having provided the models with tickets, and lost his job.
Chile – Lucas Faria – 40/1
• A strong start in qualifying gave way to a poor run which threatened their participation in Brazil, but a barnstorming final six games saw a haul of 16 points from 18 to see them over the line. Only outscored by Argentina in South American qualifying but with the third worst goals conceded, you can expect goals in Chile's games. They only drew once in qualifying too.
• This is the first time Chile have qualified for back-to-back World Cups, although this will be their ninth outing at the finals. They went out to Brazil in the second round in 2010, their best performance coming as host nation in 1962, when they finished third.
• Did you know? Easter Island belongs to Chile. Who knew.
Australia – OUT – 1000/1
With my apologies to the ludicrously-named Socceroos, as the second-lowest FIFA ranked side at the tournament (and in a tough group) the Aussies are OUT.

Colombia – Cam Nguyen – 33/1
• Colombia came through qualification with ease, boasting the continent's best defence and finishing second to Argentina. However their star striker Falcao suffered a serious knee injury in January while playing for his club side Monaco, and has lost his race to be fit for the World Cup. A big loss for
Los Cafeteros
.
• Colombia have only got beyond the group stage of the World Cup once, when they lost to Cameroon in the second round at Italia 90.
Greece – Nicola Frohmaier – 250/1
• Greece performed strongly in qualifying, only missing out on top spot in their group to Bosnia and Herzegovina on goal difference. Their form was built on a strong backline – five of their eight victories were 1-0 wins.
• Greece have only qualified for two other World Cups and have gone out at the group stage both times, scoring zero goals in 1994 and just two in 2010. They do, however, have their famous Euro 2004 triumph to comfort themselves.
• Did you know? Greeks do not wave with an open hand. In fact, it is considered an insult to show the palm of the hand with the fingers extended. Greeks wave with the palm closed.
Ivory Coast – Andrew Scherer – 150/1
• Ivory Coast breezed through their qualifying group, winning four and drawing two of their six games. Senegal ran them close in the play-off, however, with a late Salomon Kalou goal required to put the tie beyond doubt at 4-2.
• This is the Ivory Coast's third World Cup. They failed to make it out of their group in 2006 and 2010, but on both occasions found themselves in the proverbial 'group of death'.
• Did you know? It is illegal to call the Ivory Coast, 'Ivory Coast' in the Ivory Coast – their only official name is Côte D'Ivoire.
Japan – OUT – 150/1
• With a tough looking group and a low FIFA ranking, Japan are OUT.
• This is Japan's fifth consecutive World Cup. They reached the second round on home soil in 2002 and also made it out of the group stage in 2010 only to lose on penalties to Paraguay in the next round.

Uruguay – Shona Andrews – 33/1
• Uruguay lost four and drew two of their opening six games to put their place at Brazil in peril, but a vast improvement in form saw them qualify for an intercontinental play-off against Jordan, who they dispatched 5-0 in Amman before settling for a 0-0 home draw to progress comfortably on aggregate. Much will rest on the fitness of star striker Luis Suarez, currently recovering from a knee operation.
• Uruguay have won the World Cup twice, albeit in 1930 in the debut tournament and in 1950. They have never scaled those heights again, although a run to the semi-finals in 2010 will give them hope for this year.
Costa Rica – OUT – 2500/1
Costa Rica are relatively low in the FIFA rankings and, in a group against three sides who all harbour realistic hopes of progressing to the knock-out stage, they are OUT.
England – Hannah Ayres – 28/1
• England went through qualifying unbeaten, but several draws (including two against Ukraine) from a relatively conservative side meant they required a 2-0 win against Poland at Wembley in their final match to book their spot in Brazil.
• It has, of course, been 48 years of hurt (and counting) since Sir Bobby Moore lifted the Jules Rimet trophy at Wembley. England were embarrassed 4-1 by a youthful German side in the third round in South Africa (Lampard's ghost goal notwithstanding) and haven't progressed beyond the quarters since 1990.
Italy – Miriam Barrett – 25/1
• A revamped, attacking Italy side – in contrast with the defence-first catenaccio approach of recent times – strolled through qualifying unbeaten and are in a confident mood heading to Brazil.
• Italy are only second to Brazil in the all-time World Cup wins table, with four titles to their name. Their shock win at Germany 2006 is their most recent triumph, although they crashed out of 2010 at the group stage, failing to win a game and finishing below New Zealand.

Switzerland – Charlie Johnson – 100/1
• Switzerland topped a relatively straightforward qualifying group with something to spare, although they will want to forget throwing away a 4-1 lead against Iceland to draw 4-4 in Berne.
• Brazil 2014 is Switzerland's third consecutive World Cup. They have only made it as far as the quarter-finals once – on home soil in 1954 – and went out in the group stages in South Africa, despite beating eventual champions Spain 1-0 in their opening fixture.
Ecuador – Clare Garcia-Rodriguez – 150/1
• Ecuador's qualification was built on an unbeaten home record (helped by playing their matches at altitude) – but they failed to win at all away from home. They also had to deal with the tragic death of striker Cristian Benitez last year.
• Ecuador's first World Cup came as late as 2002, where they went out at the group stage. They didn't qualify for 2010 but reached the second round in 2006, where they were beaten 1-0 by England – thanks to a free-kick from one D. Beckham. I (Andrew) was there and all.
France – Louise McAnoy – 22/1
• France qualified the hard way. They had the misfortune to be drawn in the same group as Spain in qualifying, and a solitary loss to the World Champions condemned them to second place and a play-off against Ukraine. They lost the first leg 2-0 in Kiev, but managed to turn things around in Paris, winning 3-0 to progress to Brazil. Concerns remain over fitness of star man Franck 'I've shaken hands with Andrew Scherer' Ribery.
• France have recently been all or nothing at World Cups – winning in 1998 at home and finalists in 2006; crashing out at the group stage in 2002 and 2010. By that dint they should do well here…
Honduras – OUT – 2500/1
• With a relatively tough group and low FIFA rankings, Honduras are OUT.
• Buoyed by their U23 side reaching the quarter-finals of the London 2012 Olympic tournament, Honduras did well to grab an automatic qualification spot behind the USA and Costa Rica.
• South Africa 2010 was their first World Cup in almost 30 years. There they finished bottom of their tricky group, losing to Chile and Spain and drawing with Switzerland.

Argentina – Adam Jackson – 4/1
• With no Brazil to face in qualifying, Argentina cruised into the finals. They comfortably topped the South American group, scoring 35 goals and going on a 14 match unbeaten run in the process.
• Argentina have reached the World Cup final four times, winning twice ('78 and '86), but have not progressed beyond the quarters since their last final in 1990.
Bosnia and Herzegovina – Miranda Goh – 150/1
• Bosnia topped their group ahead of Greece on goal difference in a campaign that saw them win eight of ten matches, conceding just six goals. Keeper Asmir Begovic and striker Edin Dzeko will be familiar to English audiences.
• This is Bosnia's first ever World Cup – and qualifying is a remarkable achievement for such a small, young nation with a troubled recent history.
Iran – OUT – 2500/1
Fourth worst FIFA rankings, first World Cup since 1998, players have been instructed not to swap shirts as the Iranian FA don't want to pay for new ones. Iran are OUT.
Nigeria – Christina Andrea – 300/1
• Nigeria were handed a relatively easy route through qualifying, as they topped a weak group before comfortably dispatching Ethiopia 4-1 on aggregate in the play-off match.
• Nigeria reached the second round in their first two World Cups – '94 and '98 – but have failed to progress beyond the group stage since. They were unlucky to lose 1-0 to Argentina in 2010, where we were treated to the incongruous sight of Danny Shittu lining up against Lionel Messi.

Germany – Krissy Georgiou – 6/1
• Qualification group winners, with nine wins from ten, Germany's participation here never looked in doubt, although they will want to put a 4-4 draw against Sweden (having been leading 4-0) out of their minds. Interestingly, they have only selected one recognised striker in their squad of 23.
• Germany finished third in 2010 and 2006, and were runners-up to Brazil in 2002. There is a sense in Germany that now is the time to convert those near misses to a win – many key members of the squad may not feature in four years' time.
Portugal – Charlotte Ollerenshaw – 28/1
• A poor qualification campaign saw Portugal finish second to Russia in their group and they had to face Sweden in a play-off. They won 4-2 on aggregate, with World Player of the Year Cristiano Ronaldo scoring all four goals.
• Portugal have reached semi-final stage twice – in 1966 and 2006 – but otherwise have a relatively poor World Cup record and lost 1-0 in the second round to Spain last time out.
Ghana – Danielle Howe – 200/1
• Ghana's reward for successfully navigating a tough qualifying group was to face African football powerhouse Egypt in a play-off game. But the Black Stars made short shrift of their opponents, hammering them 6-1 at home to render a 2-1 second leg defeat meaningless and book their place in Brazil.
• Ghana were the only African side to reach the second round in 2006 – where they lost to Brazil – and their quarter-final defeat to Uruguay in 2010 has to count as the cruellest moment of the tournament after Luis Suarez handled on the line in the last minute to prevent a certain goal, Asamoah Gyan missed the resulting spot-kick, and Uruguay won the subsequent penalty shoot-out. So harsh on everyone's second team.
• My personal favourite memory of the 2010 World Cup was hearing music and noise from my hotel room, going up in the lift to investigate, and the lift doors opening to reveal the whole Ghana squad dancing around, playing the drums and singing. Wonderful.
USA – OUT – 250/1
Team USA are OUT – low ranking, average results and a tough group. Laters USA! USA!

Belgium – Annie Jackson – 20/1
• In what looks to be the blossoming of Belgium's golden generation, they topped their qualification group with something to spare, registering eight wins and two draws. With a very strong spine running through the team they are dark horses in Brazil.
• Belgium's previous best World Cup campaign came in 1986, where they reached the semi-finals. Subsequently they have failed to progress past the second round, and failed to qualify for the last two tournaments.
Algeria – OUT – 1500/1
Scraped through a qualifying play-off on away goals against Burkino Faso, poor ranking – OUT!
Russia – Erika Jonikaite – 100/1
• Russia weren't favourites to win a qualification group containing Portugal, but solid form (coupled with a stuttering Portugal side) saw them finish top and qualify. Managed by Fabio Capello – what could go wrong in Brazil?
• Russia have missed out on the last two World Cups and not progressed beyond the group stage since the end of the Soviet era, although they reached the semi-finals in 1966 as the Soviet Union.
South Korea – OUT – 400/1
Third lowest ranking, unconvincing in qualifying – sorry South Korea!
Andrew James Scherer was thrust into this world in 1986 and from the moment he was born knew he was destined for the top…of the the Inspiring Interns Manchester office. Scherer somehow persuaded Inspiring to take him on in November 2009 and has been immovable since. Can be found @scheza on Twitter. You can also connect with Andrew on Google+!
By Hannah Roberts
With another bank holiday weekend on the horizon the majority of you will all undoubtedly be jumping for joy. However, the pessimist in me can't help but focus on the fact that this will be the last long weekend in a string of extended bank holiday weekenders, until August anyway (13 long, hot weeks away). In view of this, I've decided to put together a mixture of activities for you fresh faces to get involved in across London this weekend. Come rain or shine (because let's face it, we'll never really know what the weather will be) we've got a little something for all.
Stimulate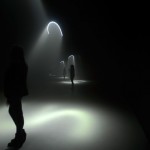 …the eyes and mind this weekend. The concrete jungle of East London's Barbican never ceases to amaze when it comes to free and interesting exhibitions: United Visual Artists: Momentum is prime evidence of this. Since February, this installation has transformed The Curve into a world of darkness haunted by an eerie sequence of light, sound and movement. I highly recommend this if, like me, you're into things that are a little on the unusual side. Plus it's only open for a few weeks longer making this weekend the perfect opportunity to catch it before it's gone!
For those afraid of the dark but still looking for something a little more cultural or just some cheap shelter from the rain this weekend – consider heading to Annely Juda Fine Art gallery on Dering Street, central London. There you'll find a series of David Hockney's iPad drawings entitled; The Arrival of Spring, sure to be an interesting insight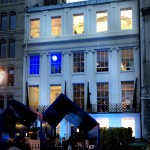 into how one of the most influential British artists has embraced the digital age in his work.
In search of something a little more mind-sedating than inspiring? Look no further than The House of Peroni, a showcase of Italian culture (and beer) spread over a four-storey Holborn townhouse throughout May. Think, fashion, art, film, coffee, food, European beats and cocktails laced with the essence of Italy. Bellissimo!
Satisfy
…your senses and stomachs this weekend with the array of food and drink festivals on offer. Our picks of the bank holiday include the Urban Food Fest taking over Shoreditch's Euro Car Park this Saturday afternoon, delivering a taste bud party of food stalls and trucks set to please even the fussiest of eaters, vegans included. Those of you more liquid inclined should make their way to the South East district of the city. Greenwich's Old Royal Naval College will be home to this year's Meantime Brew Fest: 40 breweries bringing over 150 options across three days making for some serious beer tasting/guzzling.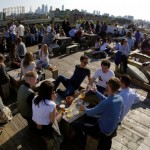 Tickets are a pricey £20 but that includes a branded glass and six beer tokens to get you on your way – worth it in our opinion!
Should the sun make an appearance this Saturday, we have the perfect solution. Get above the crowds and enjoy our beautiful city from up high at Netil 360's Sky High BBQ. Tickets are £10 for non-members, but for a view like that…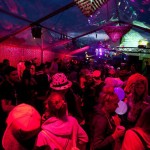 You couldn't go anywhere last year without hearing the name Street Feast mentioned, always with praise and off the back of this success their foodie founder, Dominic Cools-Lartigue, has done it again with his latest master-feast, Fairground: a ten week pop up, bringing three floors of flavours and grooving to Dalston's Kingsland Road. Expect a collaboration of grub, dance and cultural goodness on all floors with DJs representing big London labels and live music entertaining the main bar. There's a programme of workshops, talks and interviews engaging those on second and a carousel of pop-up eateries on the third.
Nocturnal night-goers
…are spoilt for choice this weekend, with London providing its usual eclectic mix of ways to spend the night/morning. Our first suggestion is The South London Soul Train departing from Peckham's Bussey Building this Saturday evening. This popular twice monthly event packs in a fruity combination of jazz funk, soul, groove n' sax and disco in a bid to achieve their mission of 'moving your mind and body, and force feeding your soul with the best of times'. Says it all really, doesn't it.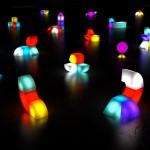 Regression Sessions have you covered this Friday with their May Day all night takeover of the Islington Metal Works featuring a ball pit, bouncy castle, space hopper emporium and music of course – fun is the theme. 24 hours later, on the other side of London, there's Neon Noise Project with the Digitalism duo heading up the Lightbox, Vauxhall with a four hour set – perfect for any electro-house lovers.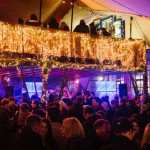 With a similar vibe to that of Fairground, Night Tales returns to East London for a bank holiday special. Having upgraded from its previous disused car park location, their weekend revival has been upgraded to Dalston Department Store. Promising three cocktail bars, including a neon-lit tequila bar (!) and an all-round fresh summer feel, we're sold.
Whatever you get up to this weekend, we're asking you all to keep your fingers crossed for sunshine!
Hannah is a Digital Marketing Executive at Inspiring. She tweets about all things golden here: @hlcroberts and pins all things pretty here: gildthelilly. You can also connect with Hannah on Google+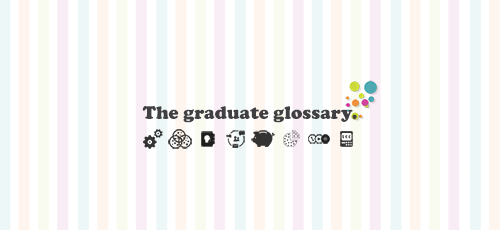 By Inesh Patel and Alex Townley
At Inspiring Interns we understand that it can be a nightmare trawling through hundreds of different job descriptions that are filled with industry-specific acronyms, abbreviations and other terms. It might feel like employers are talking in code, but don't worry, we've got you covered. We've put together this graduate glossary to help make your transition from university to internship and ultimately, graduate job, slightly easier: we hope you find it useful.
Contents:
If you're looking for help with a particular category, click on the title below and you'll jump right to it.
1. Inspiring's career sectors explained
2. Job titles – what do they mean?
3. General business terminology
4. Software tools
5. Let's get technical
6. The world of finance
7. Marketing definitions
8. Salary
1. Inspiring's career sectors explained

Tip: Click on your desired sectors to view the current opportunities Inspiring has to offer.
Advertising: The main objective of advertising is to increase awareness and promote purchase of a product or service by effectively conveying its attributes and other relevant information to businesses and consumers. In other words, encourage people to buy stuff. The advertising sector comprises a number of different roles, including creative positions geared towards idea generation and innovation; planning roles that involve scheduling and ad placement; analytical positions that focus on wading through and understanding data and business development roles that involve gaining new clients and progressing the firm. Advertising occupations usually require close collaboration with the marketing and design divisions.
Analytics: Roles in analytics revolve around collecting and analysing data to measure the success of business activities and making intelligent business decisions. Working in analysis often requires a high degree of logical thinking ability and relevant computer proficiency. For further information and advice on this career path, check out our graduate weapons.
Arts, Fashion & Music: These highly competitive career areas usually require a large amount of creativity and passion. Fashion roles can range from design to marketing, music positions can be in anything from events organisation to artist management and arts opportunities can span from gallery and museum positions to buying consultancy. There's a lot of choice, so be prepared to make some big decisions!
Banking, Finance, Insurance: These sectors contain a wide variety of opportunities ranging from investment and trading to accounting and wealth management, as well as roles geared towards financial data analysis and financial strategy for businesses.
Business Administration: This career area is comprised of roles that are mainly concerned with keeping a business running and supporting its staff. Positions range from project and operations management to PA/office assistance and inventory.
Business Development (or biz dev) & Management Consultancy: Roles in these areas provide the opportunity to gain an understanding of a company's workings and help you develop entrepreneurial skills. Positions can span from account and project management to B2B operations and data analysis. The main goal of business development is to collaborate with companies to improve their efficiency, productivity and relationships.
Charities: This sector contains careers within non-profit organisations that are usually meaningful and fulfilling. It is a popular choice for university graduates as it offers a massive variety of opportunities, with roles in everything from marketing and advertising to administration and management, as well as programme co-ordination and direct charity involvement. A career in charity sector requires a genuine passion for an organisation's work and vision. For advice on getting started in the third sector click here.
Computing & IT: This sector is heavily integrated with the tech industry and roles within it usually require specific software and hardware know-how as well as extensive background knowledge in computing. Opportunities in this field range from technical IT support through to software development and engineering. Computing careers often require numerical, analytical employees, so graduates with a mathematical or science based degrees are highly sought after. If you're computer literate then you could apply your numerical degree to a potentially lucrative career in this sector.
Digital: This is one of the fastest growing industries and roles in this sector span both technical and creative opportunities. These careers are mostly geared towards online involvement and use of internet applications, such as social media. This is the case with positions in digital marketing, SEO and digital design. However, roles may also involve design, mobile application development and analytics. See here for further information and advice on getting into a career in digital.
Environment: This industry encompasses opportunities in environmental science, the energy sector, sustainability, landscape development and environmental research. As such, careers in this area are suited to those with a background in geography, geo-environmental or research based degrees, although it is open to those who are passionate about the environment.
Events Management & Hospitality: Working in this sector is all about delivering successful events and client satisfaction. Roles involve event planning, co-ordination and management, client-side marketing, events research and events promotion. Events opportunities may also cross over into other sectors such as finance and business development. More information and advice on launching an events career is available here.
Graphic & Web Design: Roles in this industry are always highly sought after. Opportunities in this sector range from creative to technical and are often a combination of both. A career in this area usually requires specific design or software skills and a relevant degree, such as graphic design, product/industrial design or computer science. You might work in product design, graphic design, web design/development, mobile application design, digital and gaming design/development, UX/UI design (more on that later), the list goes on. If you're looking to get into this industry there are some great tips here.
HR (Human Resources) & Recruitment: HR and recruitment functions are central to most businesses and organisations. These areas are similar in that the both deal with staffing and employment. However, recruitment is mostly concerned with gaining new contacts, maintaining relationships and selling recruitment services, while HR is usually more administration and support-focussed. Positions in these areas include staffing management, client services/support, administrative support, recruitment and account management. Follow here for more information and advice on breaking into these areas.
Legal: Not all roles in the legal sector involve being a barrister or solicitor. Whilst a law degree is desirable for most positions, including paralegal and legal secretary positions, many other opportunities in administration and legal support don't require specific qualifications or experience.
Leisure, Sport & Tourism: Roles in this sector can include direct industry involvement in positions such as sport operations and tourism management, or in a range of positions in a related business, such as organisation and booking, finance, management, PR, promotion and events management.
Market Research: A career in this sector involves researching market trends and consumer behaviour in relation to a company's targets, goals and services. This may be geared economically, socially or politically. Roles can include consumer research, financial research, questionnaire design and distribution, interviewer brief design, market research analysis and product analysis.
Marketing: This vibrant sector's main objective is to communicate effectively with a selected audience to enable an organisation or brand to promote certain messages or products/services. It encompasses a wide variety of roles including digital marketing, branding and brand management, affiliate marketing, SEO, PPC, business engagement, marketing analytics, social media management, communications and online media. Marketing can be online or offline and plays an integral part in the vast majority of other sectors.
Media: There are a variety of career paths in this sector and both creative and technical roles are available. These can be within TV, journalism, publications and analytics with jobs ranging from media trading and media planning to digital media and media analytics. Responsibilities may include article/blog writing, publishing, publication content management, online media content management and engagement analytics. This is a highly competitive industry so passion is essential!
Mobile Sector: This rapidly growing sector is mainly concerned with the mobile technology industry. It offers a variety of opportunities that span other sectors, including mobile advertising, mobile UX/UI design, mobile business development and mobile marketing. Further information and advice on this sector is available here.
PR (Public Relations): This sector is very popular with graduates and another highly competitive industry. The objective of most PR roles is to promote positive messages around the brand or organisation and improve public perception. Opportunities could revolve around events, technology, marketing, etc. Roles may hold a variety of responsibilities, such as brand promotion, communication, public image development, organising press briefings, arranging events, liaising with journalists and writing press releases. See here for advice on breaking into this sector. Many PR roles incorporate social media and other digital platforms, so brush up on your Twitter know-how!
Sales, Retail & Customer Services: There are a number on different careers available in these sectors. They mainly revolve around making money for a business through the selling of products and services. Sales roles are usually heavily commission-based so the more effort you make for a company, the more money you should earn (in theory!). As such, sales positions are competitive and fast-paced. Opportunities in these areas range from shop floor assistance to B2B sales, with roles such as sales executive, merchandising, client services and financial sales. Sales is all about understanding clients, managing their requirements and closing a deal, with responsibilities including cold calling, developing relationships, securing clients and making sales. You can find more information and advice on getting involved in this area here.
2. Job titles – what do they mean?

Account Manager/Executive: An account manager/executive usually looks after the interests of a company's clients and candidates and is the point of contact for the client. The main responsibilities of the role are managing client accounts and building and maintaining long-term relationships. There is also an element of business development in that an account manager also identifies new business opportunities and pitches to potential clients.
Administrator: An administrator performs a variety of tasks within a business; responsibilities may include performing office support, meeting preparation/organisation and reception tasks, as well as other ad hoc duties.
Ad Operations: An Ad Operations Executive is usually in charge of ensuring high performing advertising campaigns. Mobile, digital or online advertising is a division of the advertising industry that references electronic communication promotions and marketing. This can include website display, text, search, online video, mobile (SMS, WAP display ads, video, application ads) and email advertising. An Ad Operations Executive may also be responsible for other functions such as pricing, ad product creation, research, vendor management and maintaining hardware and software systems.
Chief Executive Officer (CEO): This is usually the highest position in an organisation's management. The CEO reports to a board of directors who may set a range of responsibilities. These usually include high-level decision making, directing, press communications, leadership and employee motivation amongst many other things. They may also be known as the Managing Director (MD).
Chief Financial Officer (CFO): The CFO holds the highest position in a business' finance department and is in charge of major financial decision making, financial planning and record-keeping. They are also responsible for the financial risks of the company ad report directly to the CEO and the board of directors. The CFO may also work closely with the COO (coming soon) on strategic and tactical matters as they relate to budget management, cost benefit analysis, forecasting needs and the securing of new funding. They may also be known as the Financial Director (FD).
Chief Marketing Officer (CMO): This role involves being in charge of all of the company's marketing activities. The CMO's responsibilities may fall within or be related to sales management, product development, distribution channel management, marketing communications (including advertising and promotions), pricing, market research, and customer service.
Chief Operations Officer (COO): The COO is responsible for the daily operation of the company and reports directly to the CEO. The responsibilities of the role completely depend on the company and the CEO's requirements.
Chief Technology Officer (CTO): The CTO usually reports directly to the CEO and is responsible for all of an organisation's technological issues. This position tends to exist in technology or science-based companies, such as game developers, social networking services and e-commerce providers. A CTO needs a deep technical knowledge of the relevant field and must be familiar with intellectual property issues, strategic planning and inter-company negotiations. Similar roles (depending on the company) are held by the Chief Information Officer (CIO) and the Chief Science Officer (CSO).
Data Analyst: A Data Analyst collects, organises and analyses data from various sources. The role typically involves examining how changes in internal and external environmental factors, such as strategy and product changes, Government legislation and base rate changes could impact the business. The Data Analyst generally uses data management and reporting systems to collect and organise specific data drawn from relational databases.
Digital (marketing/website) Analyst: The role of a digital analyst is a more specific version of a Data Analyst. A Digital Analyst analyses online/digital marketing and website data. Typical daily tasks include; using Google Analytics to analyse web traffic; analysis for email marketing purposes and creating customer data lists to send promotional and informational emails. Email analytics involves looking at the performance of the email campaigns, split-testing subject lines (working out what works and what doesn't), design, offers, and looking at open rates and click through rates (who's actually clicking through to your email from their inbox and then engaging with it).
Executive Assistant: An Executive Assistant is usually involved in tasks revolving around organisation, scheduling and correspondence. Such activities may include; organising files, preparing emails, arranging meetings, scheduling events, calendar management, preparing briefs and presentations and keeping track of contacts.
Media Planner/Buyer: A Media Planner/Buyer delivers effective, innovative and integrated media planning and buying campaigns (purchasing online advertising space) for clients. Typical duties would include; ensuring media planning and buying campaign reports are accurately maintained and that key trends are identified for optimisation; conducting media and consumer research; analysing data for relevant insights. The role may also involve implementing online and offline media planning and buying campaigns, whilst ensuring trafficking runs smoothly.
Merchandising: A Merchandiser is the person responsible for deciding which products to buy (and why) and how they are displayed in shops. A merchandiser needs to know what's new on the market, what the customers will like and which products will make a profit. Typical daily tasks are likely to include visiting suppliers and manufacturers, analysing sales information, negotiating prices with suppliers, ordering goods, helping with promotions and advertising campaigns and producing sales projections.
PA: A Personal Assistant is an Executive Secretary/Assistant who reports to one individual, usually a manager or director. Their responsibilities are mainly concerned with administrative tasks as their job is geared towards helping their manager/director to make the best use of their time.
3. General business terminology

Ad hoc: This is in reference to unofficial tasks that need to be performed as different situations arise. If you work in an office environment with a fridge, an ad hoc duty might be to make sure the fridge is stocked, but activities can vary depending on the situation. Random, but essential, we're sure you'll agree!
ASAP: As soon as possible! In other words, get on it.
Business to business (B2B): Businesses interacting directly with one another, i.e. one company selling another company a computer is classed as a B2B activity.
Business to consumer (B2C): This is where businesses interact with the buying public (consumers), i.e. a company selling a computer to a consumer is classed as B2C activity.
Business development (Biz dev): Business development involves tasks that are generally aimed at developing an organisation and implementing opportunities for growth within them. Its purpose is to use customers, markets and relationships to create long-term value for an organisation.
Chartered Institute of Personnel and Development (CIPD): This is a professional association for human resource management professionals. It offers qualifications in HR development and management. This can be valuable when applying for HR or HR-related positions.
Client: A client is a customer who is purchasing or receiving the services of a company or organisation and can be businesses or people.
Client acquisition cost (CAC): CAC is effectively the overall sales and marketing cost associated with acquiring a new client. This takes into account the cost of everything from online advertising/marketing to B2B/B2C sales.
COB: Close of business is the end of the businesses daily activities. Home time!
Consultant: A consultant is an individual who offers professional advice in their field of expertise. For example, a management consultant may advise businesses on the structure and effectiveness of their employee roles, hierarchy and management. They may work freelance or as part of a consultancy (an organisation that provides consultants to businesses).
eCommerce: This is the industry of buying or selling products and services online. Examples of this include online banking, online shopping, group buying and teleconferencing.
Key performance indicators (KPIs): A KPI is a measurement of performance and can be used by an organisation to measure its success. A company usually sets its KPIs as the achievement of certain operational goals, such as zero defect products or 10/10 customer service.
Long-term value (LTV): This is usually relevant to sales and is related to the projected value of a client/customer over long-term period (as opposed to value of their first purchase). It is effectively the financial value of a business' relationship with a client/customer.
Non-governmental Organisation (NGO): An NGO is a not-for-profit organisation that supports the public good by addressing issues on a local, national or international level.
POC: Proof of concept involves successfully demonstrating a method or idea to prove its feasibility.
Return on investment (ROI): Return on investment is a measure of performance that is used to evaluate the efficiency of an investment or compare the efficiency of different investments. It is calculated as such: ROI = (gain from investment – cost of investment)/cost of investment).
Self-starter: This is a self-motivated individual with initiative, passion and a drive to work and succeed without the need for external direction. Is that you?
Small to medium enterprise (SME): A small business or organisation that employs up to 250 members of staff.
4. Software tools

Dropbox: Dropbox is an online file hosting service that allows users to upload, store, share and edit a large variety of file types. As a cloud storage and file synchronisation application, it gives users the ability to save and access files from anywhere and collaborate on documents from different locations. It is similar to Google Drive and may also be used in offices and at home.
Google Docs: Google Docs is a free web-based office suite offered by Google. It is part of Google Drive and enables users to create and edit documents, spreadsheets, presentations, forms and drawings online and work on them collaboratively. As such, it has become very useful in offices and facilitates team and project work.
Google Drive: This is a software as a service (SaaS) offered by Google. It is a file storage and synchronisation service that allows users to upload, store and share files, images, videos, music, etc. It replaced Google Docs but incorporates all of its features. This can be highly beneficial in offices as it provides an area where companies can save and back-up files as well as enabling them to access them anywhere with internet.
Microsoft Office: This is a suite of desktop applications and services by Microsoft and includes programs such as, Word, Excel, PowerPoint, Publisher, Outlook and OneNote. These applications are commonly used in most offices as they facilitate tasks such as, writing documents, preparing presentations, designing posters and composing emails.
Prezi: Prezi is an online presentation service that allows users to create, edit and share engaging visual presentations. It offers more than its standard linear slide competitors as it gives users the ability to zoom in and out and move around slides in a 3D space. This Saas application can be a useful way of getting across ideas and presenting projects in the workplace.
Sage: Sage is a popular software package used in accounting, HR and payroll, enterprise resource planning (ERP), CRM and e-commerce. Businesses may use this to facilitate the effective and reliable running of their payroll and automate their financial and customer related activities.
Salesforce: Salesforce is a content management system used in CRM marketing and management. This is a useful tool for closing deals, optimising performance, improving products/services and increasing revenue. As such, it is used heavily by sales and marketing professionals.
Xero: This is an online accounting software package for small businesses that is growing in use and popularity. Small companies may use this to view their cashflow online and automate bank transactions and invoices in order to improve the running of the business.
5. Let's get technical

Back-end: This refers to an application or program that indirectly supports a front-end application (a program that users interact with). An instance if this is the process behind launching a program.
Content Management System (CMS): Computer management systems are computer programs that enable the publishing, editing, modification and maintenance of online content. They are used to store and organise files and provide version-controlled access to their data. There are two different elements of a CMS's functions: content management application (CMA) and content delivery application (CDA). CMA is the front-end user interface that allows a user to add, modify and remove content from a website without the intervention of a webmaster, whereas CDA compiles that information and updates the web site.
Cascading Style Sheets (CSS): These define how to display HTML elements, turning the basic HTML code into a beautiful (or awful) website.
Front-end: This refers to an application or program that users interact with directly. This could be actual interface of the program, e.g. the visible display of a CMS application.
Hypertext Mark-up Language (HTML): This is a standardised system for tagging text files to achieve font, colour, graphic, and hyperlink effects on web pages.
Java: Java is a programming language and computing platform that is often used to build web-based applications on your mobile, PC and everywhere else.
MySQL: My Structured Query Language is the world's second most used database management system.
PHP: This is a server-side scripting language designed for web development but also used as a general-purpose programming language.
Software as a Service (SaaS): This is a distribution model for software in which applications are hosted by a service provider or vendor and made available to customers over a network such as the Internet.
Virtual Learning Environment (VLE): A virtual learning environment is an e-learning system (usually web based) that provides an educational service without the need for person-to-person interaction.

Chartered Institute of Management Accountants (CIMA): CIMA is an educational organization that provides courses and qualifications in management accounting and accounting for business. Their qualifications are highly sought after worldwide and enable those who complete them to become chartered accountants. You need to be a chartered account to be allowed to perform certain accountancy practices.
Chartered Financial Analyst (CFA): This is a professional credential for investment and finance professionals, which allows them to become chartered financial analysts or CFA charter holders. It is the professional equivalent of a Master's degree and is a highly trusted and valued qualification, beneficial for anyone interested in getting into the financial sector.
7. Marketing definitions

Affiliate marketing: This is performance based marketing whereby the affiliate is rewarded for clients brought in via the affiliate's own marketing efforts (commission based marketing). The role can include various elements on online marketing such as, SEO, PPC, email marketing, content marketing and display advertising.
Campaign: A campaign involves working in an organised and active way towards a goal and may exist in any number of sectors. For example, a marketing campaign could hold the goal of boosting social media reach or optimising SEO. Alternatively, an advertising campaign could simply be the organised effort to promote a certain product or service.
Chartered Institute of Marketing (CIM): CIM is a UK based professional organisation that offers professional development to marketing practitioners and enables them to become chartered marketers. They develop a range of professional marketing qualifications that are beneficial to anyone looking to start or progress a career in marketing.
Cost-per-click (CPC)/Pay-per-click (PPC): This is a process in online advertising whereby the host website only bills the advertiser each time a link is clicked. This method is usually used if an advertiser has a set daily budget. When the budget is used up the ad is removed for the remainder of the period and not charged further. This is often an activity undertaken by those in ad operations, media buying and digital marketing.
Customer relationship management (CRM): These systems use technology to organise, automate and synchronise sales, marketing, technical support and customer service to effectively manage a company's interactions with current and future customers. They can be used to measure and track marketing campaigns in areas such as social media and email marketing. As such, they are heavily used by those in digital marketing.
Call to action (CTA): A call to action is a button, banner or type of graphic that encourages a user to click it, hopefully turning them into a lead and then a customer. As a result, this is an essential part of inbound marketing and is likely to be an activity in digital marketing.
Click-through rate (CTR): This is a way of measuring the success of an online advertising campaign for a particular website as well as the effectiveness of an email campaign by the number of users that clicked on a specific link.
Cost per acquisition (CPA): This is a method of PPC/CPC whereby the advertiser only pays the host website when a user's click leads to a sale or delivers an acquisition.
Experiential marketing: Experiential marketing is a form of marketing that focuses on helping consumers to experience a brand. This may be through appealing to a consumer's senses to immerse the consumer within the elements of a product, service or brand. The goal of experiential marketing is to generate customer loyalty by creating a memorable and emotional connection between the consumer and the brand. A good example is M&M World in London, where customers are exposed to a building full of products, designs, smells and activities related to the chocolate product.
Google Analytics: This is a free service offered by Google that generates detailed statistics about a website's traffic and traffic sources and measures conversions and sales. It is primarily used by online marketers for analysing the effectiveness of various online marketing activities (e.g. email marketing, online advertising, etc.).
Inbound marketing: This is the process of promoting an organisation to a target audience through online activities, such as social media marketing, blogs, SEO, newsletters, etc. Its purpose is to bring customers closer to a brand and maintain customer relationships.
Outbound marketing: Outbound marketing is the process of promoting a company through offline marketing activities, such as cold-calling, spam, traditional advertising, posters/flyers, telemarketing, etc. Its purpose is to raise awareness of the organisation and maintain its public presence.
Search engine marketing (SEM): SEM is the process that uses SEO and advertising to increase a website's visibility on a search results page. This is a highly important part of digital marketing as a website's online visibility is often vital to its success.
Search engine optimisation (SEO): SEO is a part of SEM and involves configuring a web page and its content so that it appears more prominently on a search results page. This can play a large role in governing the content of a webpage and what keywords are used.
Remarketing: Remarketing allows you to show adverts to users who have previously visited your website as they browse other websites, encouraging them to come back. Ever looked at a pair of shoes online and found yourself chased around the internet by those shoes in different ads? That's remarketing!
SERPs: The search engine results position is the ranking of a search result/web page that affects how prominently (usually near the top) it is featured on a search results page.
8. Salary

Commission: Earning commission is where you get a certain portion of the money you make for your employer by doing your job (e.g. securing new clients/customers). This may be the basis of your salary or in addition to it.
Negotiable: A negotiable salary is where a base salary range is given (e.g. £18-25k), the candidate can negotiate their salary within that range depending on their level of experience relevant to the role (high experience – £23-25k, little/no experience – £18-22k). Impress for success!
National Minimum Wage (NMW): At the time of writing, NMW is £6.31 per hour, approx. £1000 per month or £12000 per year, depending on hours worked. NB: An internship that pays NMW or more will involve immediate responsibilities, independent work and targets. An expenses-only internship is a work shadowing learning experience, whereby you are assigned with a mentor and receive regular feedback sessions.
London Living Wage: The London Living Wage is an hourly rate of pay, calculated according to a combination of the costs of living in London and 60% of the median wage. It is £8.80 at the time of writing. This gives the wage rate needed to give a worker in London enough to provide their family with the essentials of life, including a cushion against unforeseen events.
OTE: On target earnings are bonus/reward payments for reaching your given job targets. This is usually applicable to sales roles.
Pro rata: This refers to the annual salary when the duration of the paid role is less than a year (e.g. a three month role at £18k pro rata would earn you (18/12) = 1.5k per month, therefore, £4.5K in three months, less tax).
Well done for reading all the way to the bottom! If you think there's anything we've missed be sure to let us know.
This blog was written by Inspiring's marketing intern, Inesh and our marketing manager, Alex. You can connect with Inesh on Google+ here. Alex occasionally blogs on plainhelvetica.com, tweets @agtownley

or you can add him to your circles on Google+.

Editor's note: All images are property of Inspiring Interns.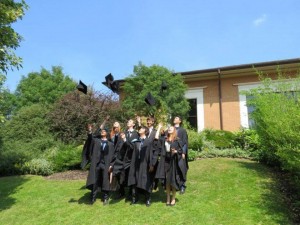 By Inesh Patel
The Easter eggs are eaten, the holiday is over and the weather is finally taking a turn for the better… It must be exam time! For final year students this may seem like the end of days, but the big, wide world of employment is just around the corner and it really does pay to be prepared! Here's Inspiring's five-step guide to setting yourself up before the big graduation…
1. Work hard for your exams:
Our first recommendation is something I'm sure you've been told countless times, but this doesn't make it any less important. Work hard for your exams! Yes, obvious I know, but these exams represent the culmination of your years of study and are what your first employers will usually judge you the most on. Aiming for the best you can achieve and effectively working towards it should instil a sense of regret-free pride and put you in the best position to enter the job market.
2. Network with your lecturers:
In between your exam preparation and polishing off of final projects, be sure to network with your tutors and lecturers.These guys are experts in their fields and if you're looking to get into a career related to your degree, they are the perfect people to talk to. They can give you an insight into what the industry is like, they can tell you how to prepare for it and they may even be able to recommend you to employers. Connecting with them on LinkedIn, obtaining their email addresses and maintaining good relationships with them can be immensely beneficial to you. What's more, as professionals who have spent at least three years teaching and getting to know you, they are exactly who your first employer will want a reference from. Keep them happy and keep in touch!
3. Utilise your university's career services:
You know those annoying careers emails that have been clogging up your inbox over the past few years? Now would be the time to stop ignoring them! Despite the fact that it is woefully under used by many students, you're university's careers office is brilliantly equipped to help you kick-start your career. It will have plenty of opportunities on offer in your field of interest and should be able to help you get involved with good employers. It will likely possess extensive industry links and they're yours to use!
4. Get career hunting early:
Don't think that others haven't come to the same realisation; students tend to start panicking about their future at this stage of university and the careers office will soon be inundated with requests for employment. Be sure to beat the rush by getting your job applications in early. Not only will this give you more time to relax once exams are over, but if a role requires you to have achieved a certain degree classification, it will give you added incentive to do well. That extra push can make all the difference!
5. Register with Inspiring Interns!
You've had the time of your life, your degree is framed on your wall and you're ready to apply for your dream job, but wait, they want you to have… experience? This may seem unfair after all your hard work, but with the job market being so competitive, more and more employers are requiring you to have some experience in their industry. How can I get my first job when it requires me to already have experience within it you may ask – this is where we can help!
Registering with Inspiring Interns enables you to bridge the gap between university and full-time employment by gaining experience in your chosen field through incredible internship and graduate job opportunities. We can help you to gain that all-essential work experience allowing you to discover where your true career passions lie and get you started on the path to success. You can view the abundance of opportunities we have in a range of sectors on our vacancies page. If you're unsure of what to apply for, simply send your CV direct to our team, detailing your availability and we'll be in touch if we have something suitable for you.
We wish you all the best of luck in your exams!
PS. Don't forget to have fun and enjoy yourself. You've earned it!
This blog was written by Inspiring's new marketing intern, Inesh! Hailing from Southgate, North London, Inesh is a recent product design graduate from the University of Nottingham, mad about all things music and drumming!