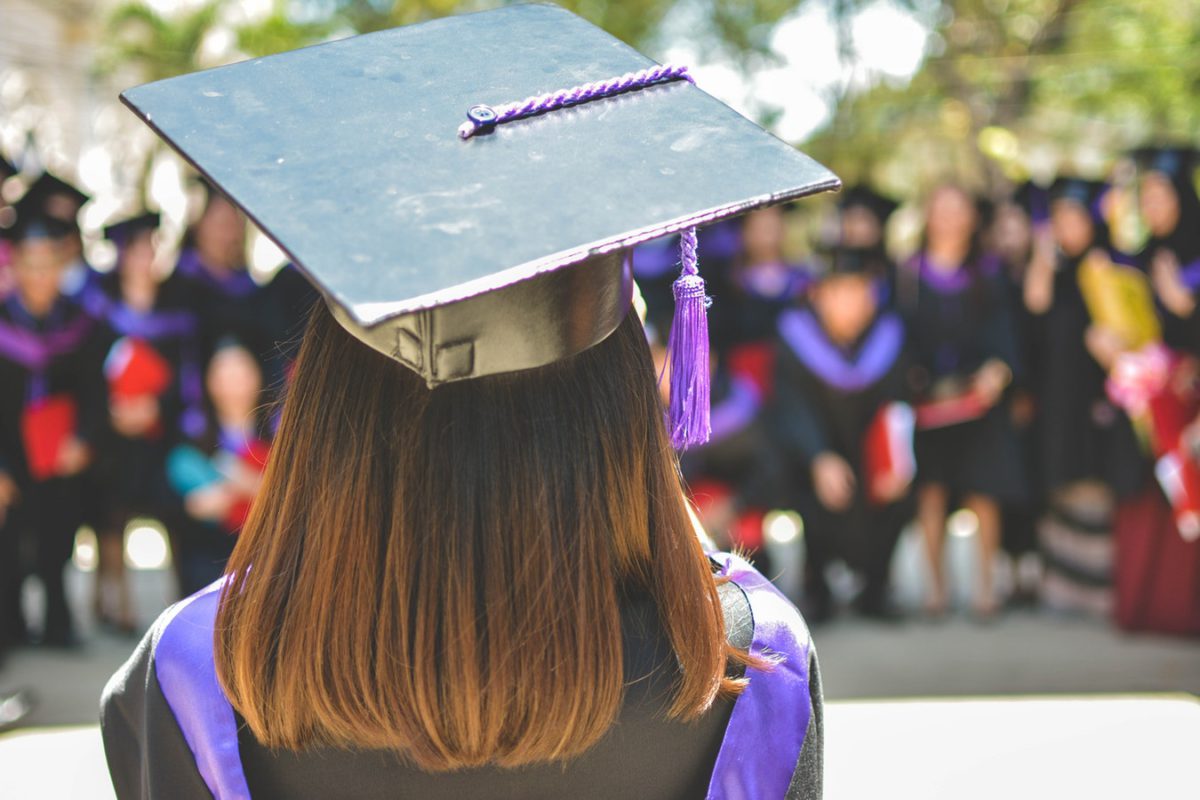 Studying For A Masters, Is It Right For You?
Studying doesn't stop after graduation! Of course, we all keep learning, but what about gaining even more certified study? Is it for you? Is it even important? Here is everything you need to know before considering studying for a Masters.
What is it?
A Masters degree (or MA) is the first level of graduate study. To apply, you usually must hold an undergraduate degree. This level of study typically requires one or two years of full-time study and generally allows for more focused learning on a specific topic.
Is it important?
study.com states,
A Masters degree is often necessary to secure a profession and advance within some fields. Many careers that require masters degrees are typically found in sectors such as research and academia. Professionals with a Masters degree often benefit from higher pay and increased job responsibilities
Further education is a great way of gaining better job opportunities and advancements. A higher wage isn't something to be scoffed at either if you're willing to put the work in. But unless necessary for a role, a Masters may not make you any more employable than someone with a full CV of significant work experience!
However, The Independent asserts that "while the pursuit of any form of study to enhance future career prospects is a gamble, by engaging with the available opportunities, it can also be a worthy investment." The article also exemplifies the ways in which a Masters could potentially make you more employable, than if you simply held a BA. Interviewing MA student Steff Young, she explains how a masters degree develops greater abilities than an undergraduate qualification,
Postgraduate study certainly builds on the skills acquired at undergraduate degree level: time management, self-discipline and working to deadlines. It develops a new form of maturity. You are no longer the student to the teacher. Rather, you are and your peers are fellow researchers working in the field. This creates a whole new dynamic and mode of conversation, and confidence, which would enable you to walk into a workplace as a professional, rather than a graduate or intern.
If you love learning and wish to sharpen your skills and get a head start networking, perhaps a Masters is the perfect route for you!
What are the benefits?
Not only will you graduate with the prospect of earning considerably more than your undergraduate counterparts, an MA will also allow you more in-depth knowledge of a subject you are passionate about and enabling you to focus on additional territory not covered at an undergraduate level. You will be able to explore your passion even further so that you are suitably prepared to enter the workplace and achieve in your career.
Furthermore, a Masters can open many more doors for you. Some businesses even look out for employees with an MA because it shows the effort and work a student has put into developing their education. It is the perfect example of your exceptional drive and determination. This can help give you more opportunities when it comes to finding employment.
Expanding your education to a higher level will also open up a whole new network of people. Building on this as you study means you'll have a pretty big foot in the door when you finally graduate!
Finally, getting a Masters means that you can stay competitive in the employment arena. You'll be exceptionally qualified and as such, invaluable to some job sectors!
Am I right for it?
A Masters is an excellent opportunity for all young professionals! That is if you are able to cover the costs! While it is expensive, perhaps even a luxury, to have one means you will shine above the rest! It portrays you in a motivated and beneficial light to employers! But that's not all… prospects.ac.uk outlines,
To be certain that Masters study will meet your expectations, and be worth the hard work and high costs, you should:

be passionate about your subject;
browse relevant job advertisements to identify what employers value most, as industry certifications and accreditations are important for certain roles;
consider everything in the context of your overall career plan, ensuring that the qualification offers the best way of achieving your ultimate career goals;
consider whether Masters study will boost your credentials significantly above your existing undergraduate education;
contact careers services, professional bodies or individual employers for further advice.

There are situations where you should avoid Masters study. If you're not convinced it's the right move, you'll almost certainly lack the commitment to ensure that it's a worthwhile investment.
When it comes to studying an MA there is a lot to think about. But like with an undergraduate degree, you needn't make the decision right away. You can go back and study at a postgraduate level whenever you're ready, even if it isn't until five years from now!
Inspiring Interns is a recruitment agency specialising in all the internships and graduate jobs London has to offer.