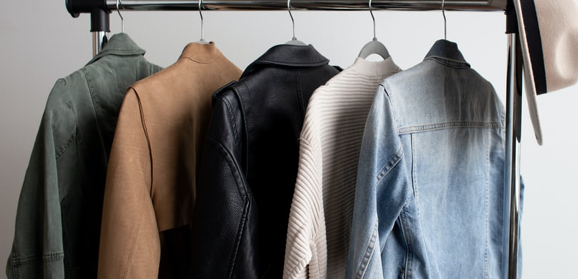 Fashion at a Job Interview
An interview is a make-or-break stage of getting your dream job – it is the final hurdle of impressing your employer and getting the call you want.
While you may be researching the best answers to some of the most common questions and the type of body language to portray, have you thought about what you're going to wear?
Fashion at a job interview is often extremely overlooked by candidates, but you may not realise that your choice of outfit can impact your chances of securing the job. It only takes a few seconds for an interviewer to judge you, so you want to make the very best impression possible.
With this in mind, we're going to put together a useful guide on how you can dress to impress at your next job interview:
Being Remote Doesn't Mean Casuals are Ok!
While COVID-19 has severely impacted the way we live, and work on a daily basis, it doesn't mean that you can rock up to a Zoom meeting wearing a hoodie and sweatpants. Regardless of whether or not your role is set to be home-based for the foreseeable future, you need to ensure you're dressed suitably for the job you're applying for, to show that you're serious.
The last thing you want is to give the impression that you've rolled out of bed minutes before your interview is due to take place, so always ensure your outfit shows you've made an effort.
Try to be Conventional
If you aren't quite sure about the type of outfit you should be wearing to match the company's style, always stick to conventional attire – and you can't go wrong. While it's good to make an impression during an interview, it's best to keep it safe with your outfit by wearing muted tones such as navy, grey and black. While you may be keen to show off your personal style, it would always be best to dress traditionally and let your personality shine through instead.
Find out What your Employers will be Wearing
Regardless of what your personal style may be, you don't want to look too out of place when you attend an interview. This will not only dampen your chances of securing the job, but you may also feel out of place too. What's more, it could also give the impression that you don't understand the company culture and therefore, aren't a good fit.
If you're in any doubt, you could find out what your employers will be wearing by browsing through their LinkedIn profiles or checking out the 'About Us' section on their website to get an insight into what your employer considered to be suitable attire.
Be Clean
Wearing an outfit that is visibly dirty or creased can give the impression that you haven't attempted to be your best self – and that's a warning sign straight away in the eyes of the interviewer. Iron your clothes, polish your shoes and make sure your nails are tidy, as your interviewer will be looking at the finer details.
At the end of the day, it's all about showing off your talents and abilities, so you don't want to off-put the interviewer that distracts their attention to the negatives. Another top tip would be to avoid wearing overbearing perfume or aftershave – remember that your employer will be working with you daily, so you don't want to make them feel nauseous by wearing an overpowering scent!
Remain Professional
Dressing in your usual attire is perfectly acceptable in everyday life, but you may need to pay attention to what an interview considers acceptable. Refrain from wearing heavy make-up, outrageous hairstyles and revealing clothes, as you may be going completely against company policy without even realising. With this in mind, go for neutral make-up and ensure you're covering as much skin as possible. Likewise, keep jewellery understated and ensure your shoes are sensible and professional.
Comfort is Key!
Interviews are scary at the best of times, so the last thing you need is for your outfit to be uncomfortable, or you may start to fidget and appear edgy and stressed. If you are feeling particularly anxious however and feel it could impact your performance during the interview, you could try CBD to help calm your nerves.
It wouldn't be the best idea to wear an outfit for the very first time – therefore, try and wear it a few times before your interview date to help you get into the zone. The same goes for shoes – wear them around the house beforehand to prevent blisters, especially if your interview will involve practical work where you'll be on your feet for hours.
Dress in Layers – be Prepared
It's impossible to know what type of environment you'll be walking into for your interview, so it's important to be prepared by layering up. The room could be either boiling hot or freezing, causing you to either sweat or shiver. To be prepared for all situations, it would be best to wear a shirt and jacket – the latter of which you can take off if the room is uncomfortably warm.
Don't be Afraid to Ask
As a last resort, it wouldn't be a problem to ask the company about the type of outfit you should wear if you're unsure. This guarantees that you understand what is expected of you, so you don't make any major slip-ups that could impact your chances of securing the job. What's more, you may be surprised to know that being upfront and asking the question can also work in your favour by proving to the company that you care about making a good impression and fitting in with their company culture.
If you have an upcoming interview and are unsure of what to wear, we hope this guide has given you some helpful hints of how to make the best impression and so increase your chances of securing the job. We wish you lots of luck with your new venture!
Inspiring Interns is a recruitment agency specialising in sourcing candidates for all internships and graduate jobs in the UK. If you are looking to hire graduates, gain career advice or browse graduate jobs in the UK, visit our website!