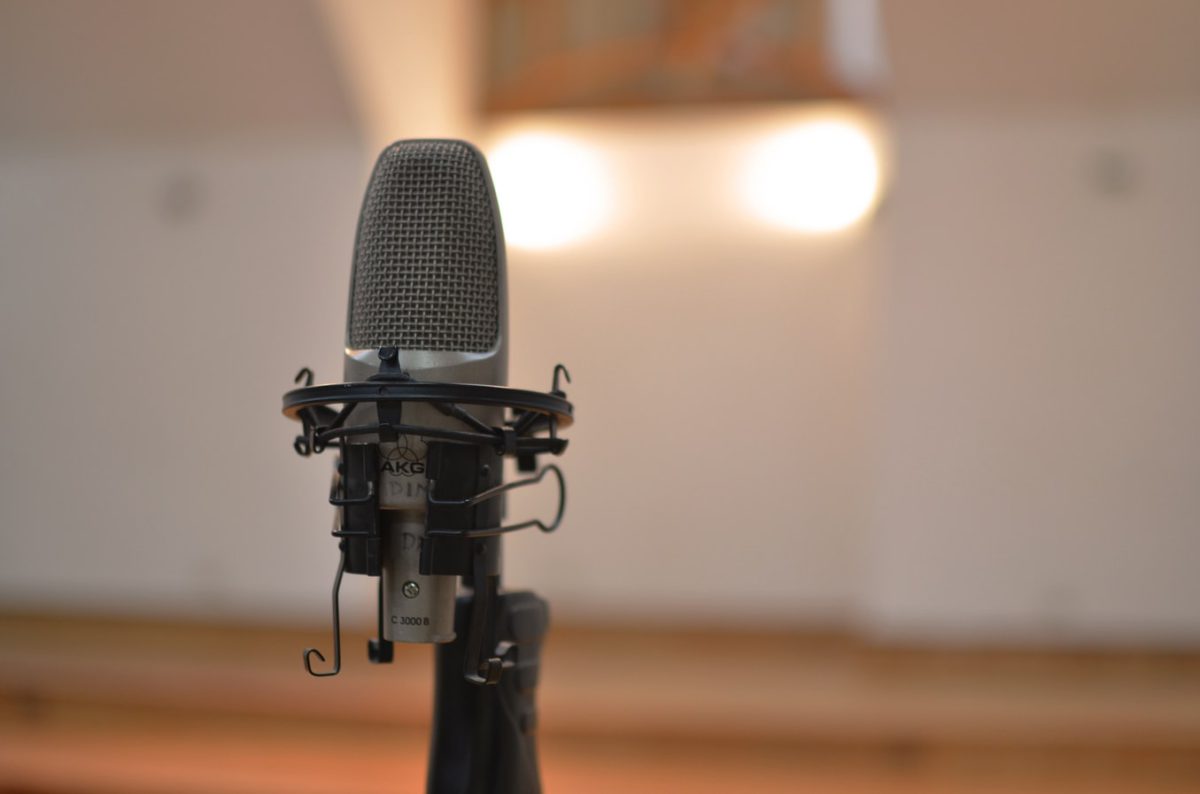 5 interesting podcasts to listen to in 2020
Podcasts have become increasingly popular over the last few years. People are listening to them on their way to uni, at the gym and before bed.
They're accessible and cover a huge range of topics – from food, to mindfulness, to true crime. But let's face it; we've all had enough of true crime. 2019 is all about comedy, broadening your mind, and staying woke.
Take a look at our top five podcasts to listen to in 2019 – some old, some with brand new episodes.
The Adam Buxton Podcast
British comedian Adam Buxton begins his podcasts with a little intro from him and his dog friend Rosie as they go for a walk in the East Anglian countryside. A couple of minutes in and we're in the studio with Buxton and guests ranging from Nish Kumar to Zadie Smith. Mostly incredibly funny with some serious bits and great jingles, you'll have a laugh and get to know some truly interesting people.
Today, explained
From the team at Vox, 'Today, Explained' takes the most important news story of the day and picks it apart with relevant experts in the topic. Host, Sean Rameswaram, is clear to the point, not too serious, and helps you understand the fast-paced world of news. It comes through a U.S. lens, so might seem North America-heavy, but the podcast covers a range of world news.
About race with Reni Eddo-Lodge
Last year, author of the bestselling book Why I'm No Longer Talking to White People About Race, launched a podcast to continue the dialogue. Eddo-Lodge explores recent history that has shaped society and culture today, looking at racial politics with featured guests. 'About Race with Reni Eddo-Lodge' has just nine episodes, so let's hope we'll get some more in 2019.
The guilty feminist
Comedian Deborah Frances-White brings a few hilarious and talented guests on stage to talk all things feminism and politics – from porn to Brexit. Episodes begin with the hosts and guests confessing "I'm a feminist but…" leading to hilarious guilty moments that show that there's no one way to be a feminist in today's society.
'The Guilty Feminist' has been around since late 2016 but it still a huge hit and going strong. Frances-White has taken her popular podcast to theatres around the globe, with interesting and talented guests including Fleabag creator Phoebe Waller-Bridge and comedian Desiree Burch.
No such thing as a fish
From the QI offices, the show's researchers talk about their favourite facts from the week. Episodes are packed with weird and wacky facts that will get you thinking, whether or not you're a true trivia buff like the 'QI elves'. Regular hosts are sometimes joined by guests to explore the topic a bit more and to have a few laughs while they're at it.