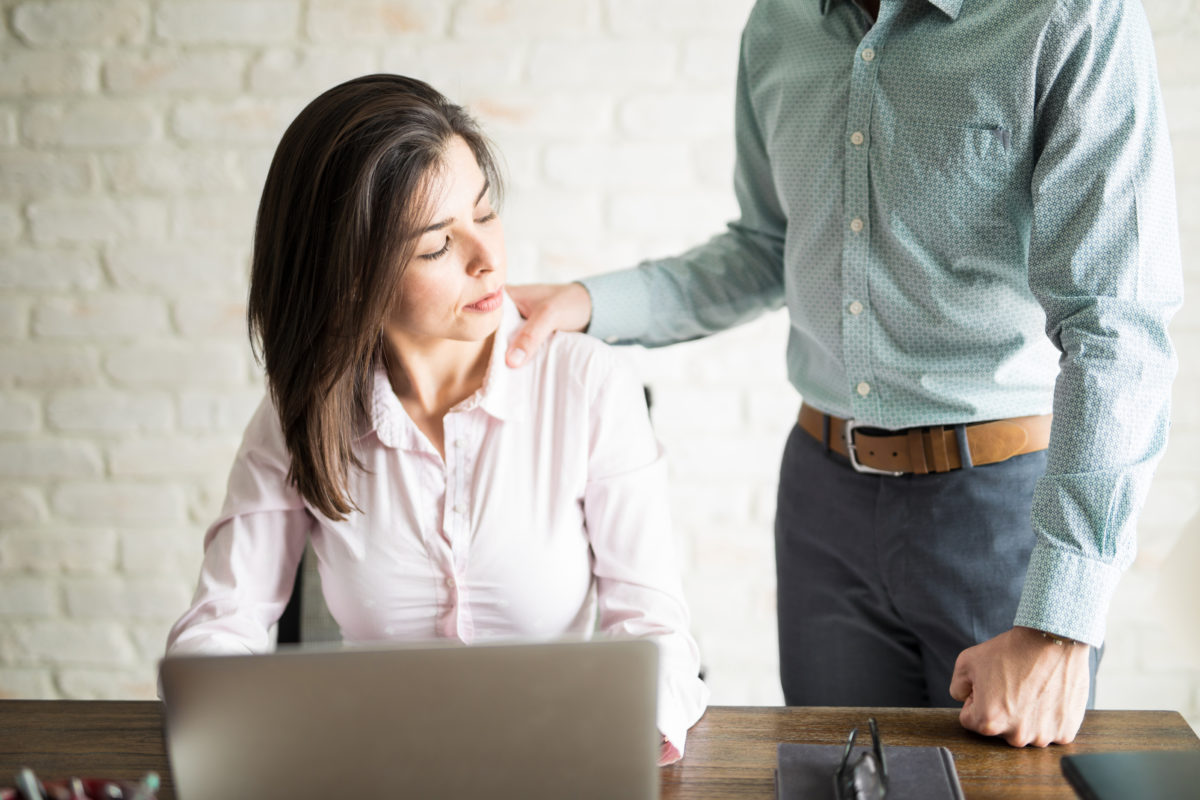 How to handle sexual harassment in the workplace
The recent Time's Up and Me Too campaigns have succeeded in highlighting harassment in the workplace. They don't, however, mean that it no longer exists. Here's how to handle sexual harassment in the workplace.  
It's not your fault
The first and most important thing to remember that victims of sexual assault are not at fault. It doesn't matter what you look like, what you're wearing, or how you behave; sexual harassment is discrimination.
You shouldn't feel ashamed or responsible for the way you're being treated. Fault is firmly in the hands of the persecutor and you shouldn't feel any guilt in reporting their behaviour.
Don't put up with it
Probably the worst thing you can do is take no action at all. If you ignore or put up with sexual harassment, it's likely to the harassment will continue. It's likely it will even get worse the longer you stay quiet about it.
Remember, sexual harassment on any level by any member of staff is completely inappropriate. You're well within your rights to not put up with it, and report any level of harassment to your work.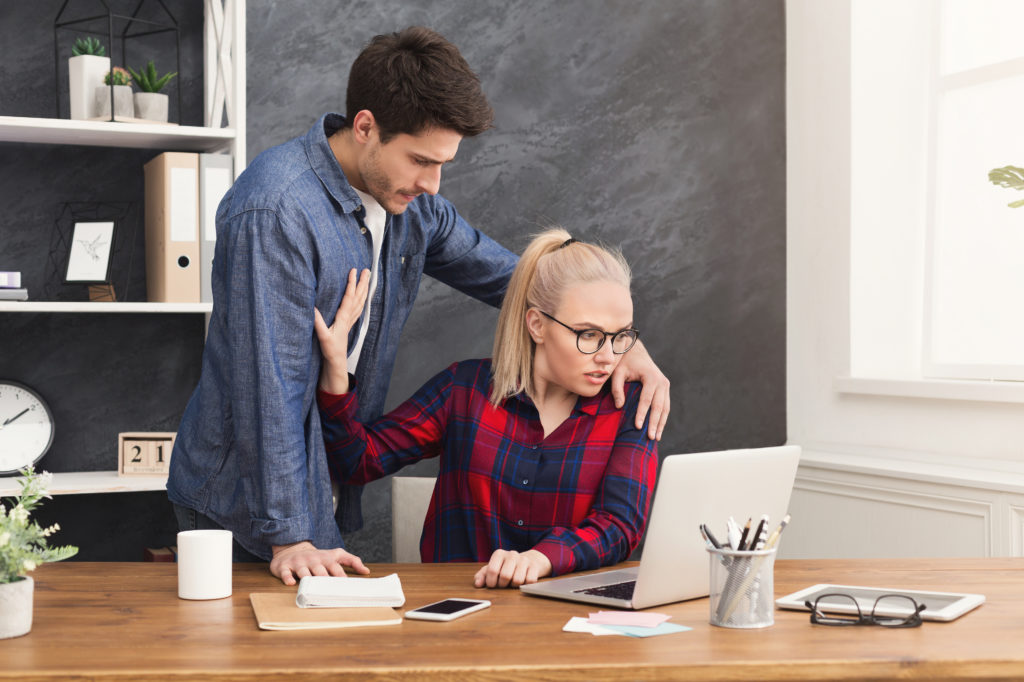 Don't keep it to yourself
As the old saying goes, a problem shared is a problem halved. If you are experiencing sexual harassment, make sure you tell someone about it. This may be a parent, or a manager or friend at work who you trust.
By sharing your problem with someone else, it can become a lot easier to handle. This way, you'll have people here to look out for you, and help you go about dealing with the problem.
Make a formal complaint
The first step to reporting the behaviour is to write to your manager. When doing this, make sure you keep a copy of the letter or email you've sent.
As well as informing your manager, you should also speak to your HR team or your union. They will be able to advise you on what you can do and how to go about making the complaint.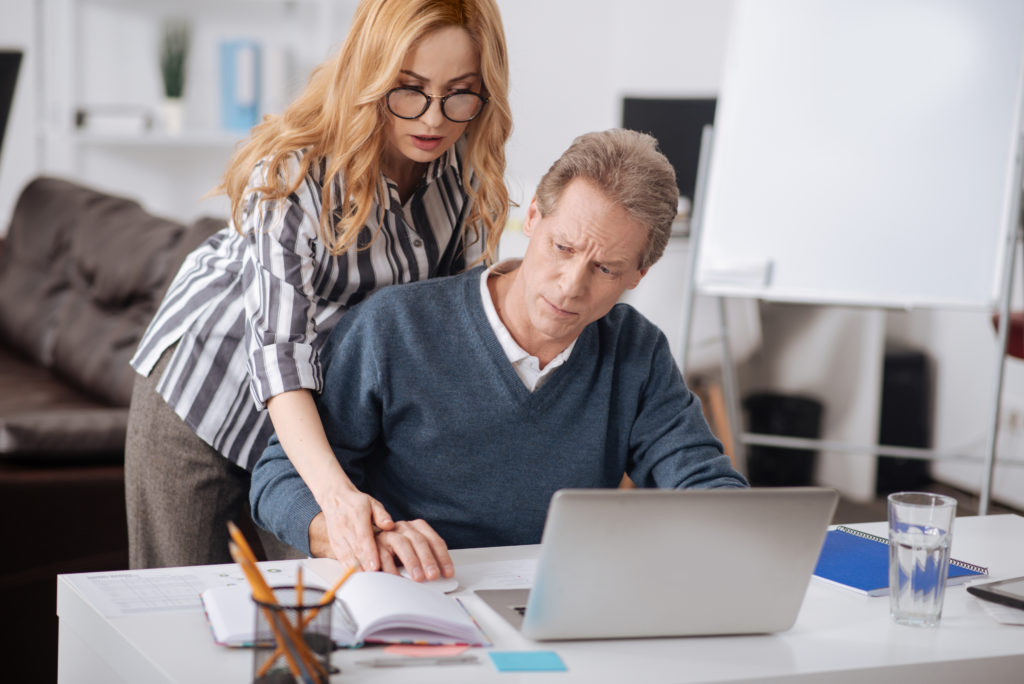 Approach as a group
If your being sexually harassed by a certain person at your work, it may be the case that you're not the only person. Opening up about your experience can give your work colleagues the confidence to come forward, too.
If there's a group of you being harassed by the same person, you should all approach your manager together. That way, your manager is more likely to take it seriously and will act quicker to solve the problem.
As well as this, dealing with the problem as a group can give you more confidence than having to deal with it by yourself.
Phone the Equality Advisory Support Service discrimination helpline
If your manager or HR department fails to take your claims seriously, then give the Equality Advisory Support Service (EASS) a call.
This can be extremely useful for you as the helpline will give you advice and information on discrimination in the workplace.
They can help by explaining the law and how it applies to your case, help you to resolve the situation, and provide legal solutions.
Whatever you decide to do, remember you shouldn't have to put up with it. Any kind of sexual harassment at work is not OK. Have confidence to confront the problem. Remember it's your employee's responsibility to ensure you're safe at work, and they are legally required to deal with your case. 
Rosie Fitzgerald is a freelance journalist, who studied English Literature and Creative Writing at UEA and has previously been published by The Tab, Babe and The Guardian.
Inspiring Interns is a recruitment agency specialising in all the internships and graduate jobs London has to offer.