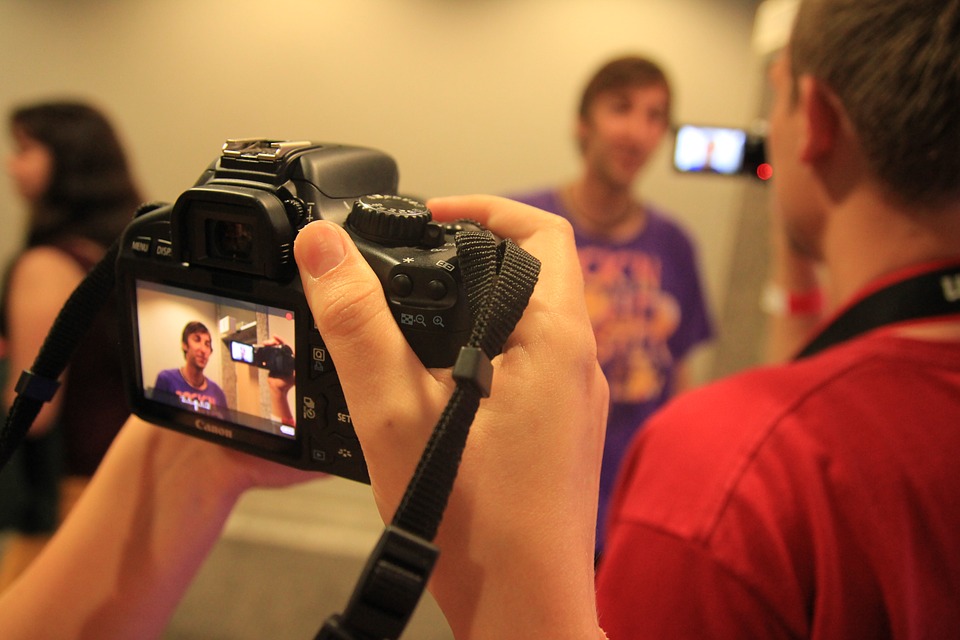 What to Say in A Video Job Application
A video application is very different from one on paper. It's a chance to let your employer know a little bit more about you and your personality.
The idea of recording a video of yourself and putting it on display for any employer to see can be a very daunting one. Try not to be scared by it. If done properly, your video can make the difference between you not getting a job and securing it. So it's definitely worth a go!
Ensure your application video allows your enthusiasm to shine through, and impress future employers by following these simple steps.
Start with a friendly hello
You need to show that you're likeable and confident. What better way to do this than with a friendly smile and a cheery hello?
Looking directly at the camera, and opening with a smile will immediately make you likeable. It will also work to show your positivity and enthusiasm before you've even said anything.
For more information on why a smile is key, click here.
Snappy introduction
You only have 60 seconds to impress employers, so make the introduction as concise as possible.
After your hello, tell them your name, followed by your most recent achievement. This can be anything from recently graduating from university, to recently completing an internship.
Whatever it is, the most important thing is to keep it as short as possible. They don't want your life story, just proof that you'll be right for their team.
Make sure you keep eye contact with the camera, as this will work to keep the watcher's attention. It will also show your confidence, and your ability to talk about yourself on video without getting flustered.
Focus on your skills
Employers want to know why they should pick you for the job, so make sure you tell them!
The main body of your video should be made up of all of your strengths and skills. Remember, the more specific these are to the role you're applying for, the better.
You only have 60 seconds, so you won't be able to cover everything. Read the job specification carefully, ensuring you tick every box in the skills they ask for. Try not to waste time talking about anything that isn't relevant to the specific role.
Use STAR to be a star
Not only will the STAR method impress employers, it will make it far easier for you to structure your video time effectively.
It's important that you don't just list your skills, but come up with specific examples to prove you have each one. Following the STAR technique will make sure that you do this.
Situation: Mention a challenge you found yourself in.
Task: What were you trying to achieve
Action: What did you do to solve the problem/ address the challenge
Results: What was the outcome of your actions? What did you learn and what will you take from this?
For more information on STAR, click here.
End on enthusiasm
Conclude your video by focussing on the company. Tell them why they should employ you over everyone else. Tell them what you would bring to their business. Tell them you're excited about the prospects of the role. Make sure you look and sound enthusiastic.
The idea of a CV application is so that future employers can gain more of an idea about who you are. It's just as much about your personality as it is about your achievements.
This makes it very important for you to be yourself. Don't try and act how you think employers want you to act. Relax, try not to over- think it and make  sure you don't pretend to be anything you're not.
Just be yourself, give them a smile, and keep eye contact,  and the video will be much more natural and much more successful.
Good luck recording!
Rosie Fitzgerald is a freelance journalist, who studied English Literature and Creative Writing at UEA and has previously been published by The Tab, Babe and The Guardian.
Inspiring Interns is a recruitment agency specialising in all the internships and graduate jobs London has to offer.