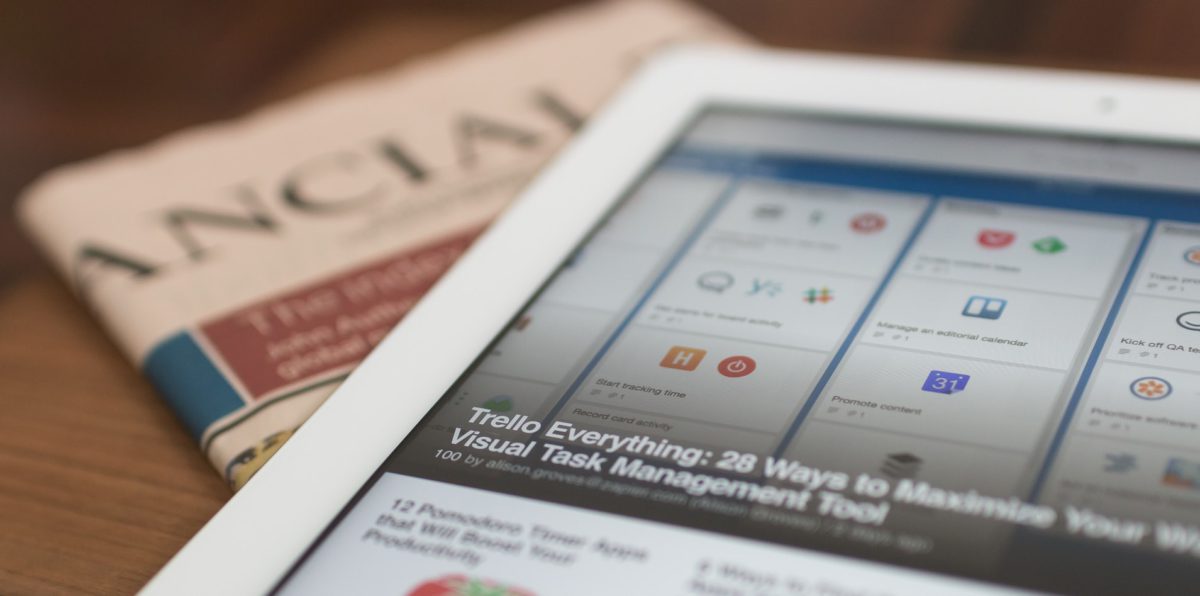 What is 'Communications' – and how to get a job in the sector
When on the job hunt, it can be difficult to know exactly what sphere you're even interested in. Many of us find the corporate world confusing and aren't exactly sure what types of jobs even exist out there for us.
If you are interested in writing and keeping up with the news, you may be interested in communications. While communication is in a sense its own sector, it's also a huge part of all aspects of a business.
If you've graduated with a communications degree, or simply think the sector would be a good fit for you, learning more is essential. Our guide to the communications sector, including the types of jobs available and the skills you'll require to go far, is here to help you get started.
What is 'communications'?
As you could probably guess, communications refers to any means through which ideas and information are shared effectively and clearly with others. This can take varied forms though, from written copy to public speaking to inter-company affairs.
Being a good communicator will always help massively with any type of corporate work – but if it's something you favour, you can even build your whole career around it.
What jobs exist in communications?
While it's true that basically all jobs have some element of communications, there are more specific ones that relate more completely to the skill. Here are some of the frontrunners.
Public relations. Working in PR is almost like a combination of advertising and communications. It means making sure your business or brands message is coming through effectively. It ensures you gain a good reputation and perception of your brand.
Content marketing: Content marketing simply refers to creating content that relates to your business that your target audience will find useful. It can refer to blogs, resources, e-books and newsletters.
Community Executive: Community Executives serve as the face of the company. They interact with customers and clients and ensure the company tone of voice, values, and messaging.  They might send out newsletters, update social media or create podcasts for customers.
Why would I want to work in communications?
If you're not already convinced by the wide array of different job types that fall under to communications umbrella, keep reading. There are other huge benefits to taking a job in this particular sector.
Earning potential: Because communications are so essential to so many parts of a business, honing these skills can be a lucrative process. More and more companies are focusing on communicative areas, meaning those who have the know-how could be set to earn more, plus be better poised for promotion and growth within a company.
Exciting: Communications is one of the job sectors which is most quickly evolving. If you enjoy a fast-paced environment and keep your finger on the pulse in terms of trends, this could be the sphere for you.
It's creative: Communications means coming up with new ideas for content for your readers and allows you to use your creativity in writing, designing and strategising ideas.
Liaising with journalists/ publications: If you enjoy speaking to people and have an interest in the media sector,
You can work freelance: While many of us fear going freelance or starting our own company, those with top-notch communications prowess are really poised to do so. If you're interested in having more freedom and possibility, then honing your communicative skills could be a great means to do so.
What skills do I need to work in communications?
It sort of goes without saying that jobs in the communication sector require good communications skills. Breaking down the ideal areas of strength will help you better understand how well you could fit in.
Written communication An obvious one but being a good writer is crucial. You'll need to adapt to different styles and being able to take on a wide variety of topics.
Research Writing about different topics means you may be writing on something you know very little about. Such topics may take a tremendous amount of research.
Be aware of what's going on in the news. You may be expected to jump on a news story, so if you keep up, you'll already be in the know.
Interpersonal skills. If you tend to be able to make others feel comfortable and negotiate well, this could be a huge benefit to your communications career.
Social media: Much of today's business communications take place in the online sphere, and understanding the ins-and-outs of different social media channels will likely be of huge benefit to your career.
Problem-solving: Being a lateral and innovative thinker can be useful in any sphere – but is definitely essential to communications. Identifying big-picture solutions and coming up with creative strategies are all a huge part of the job.