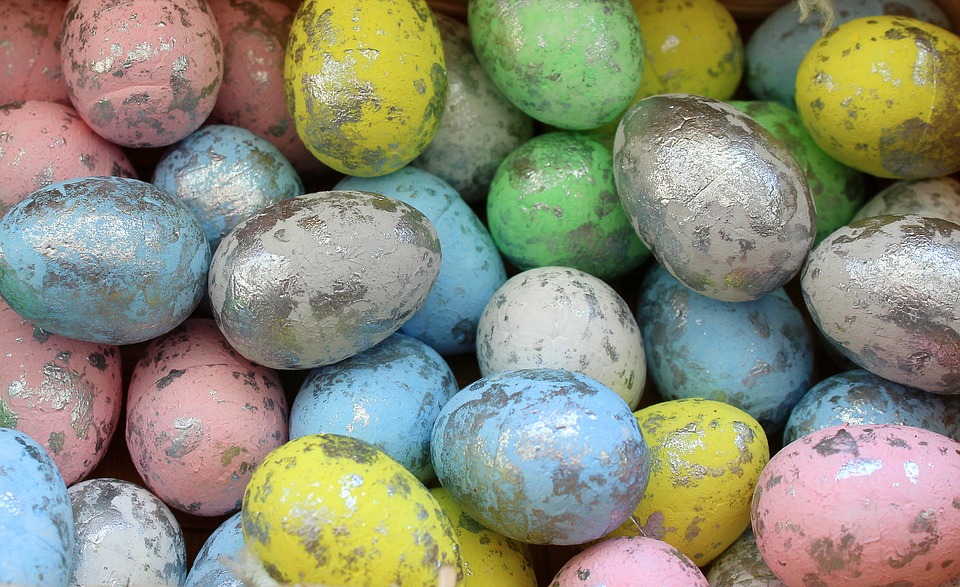 How To Have A Productive Easter
Christmas break was all fun and games and eating your body weight in mince pies and pigs in blankets. But then exams and deadlines start to creep up on you until, by the Easter holidays, you just can't ignore them anymore.
Here's how to make the most of the two, three or four weeks you have off.
Quiet space
Do you work best with background noise? Does total silence help you concentrate?
By this time of the year you've probably figured out your favourite spot on campus for studying, whether that be in a bar, the silent section of the library or the more communal spaces. Try to emulate these conditions when you get home.
The tinkling spoons and whirring machines in a coffee shop might make you feel most creative. Or you might want to add a 'do not disturb' sign to your bedroom, or check out your local library for quieter options.
Self-care
A little bit of self care is thought to help boost productivity. This could be anything from working out and cooking healthy study snacks to showering and meditating. Ditch the sweaty PJs and take time to de-stress so that you start your work feeling alert, fresh and relaxed.
But it's important not to get too relaxed. Get a good night's sleep, and avoid working on your bed or sofa in your dressing down and slippers – putting on shoes and sitting at a desk will stop you from nodding off.
Competition
The best tip I've ever given – the one that saw me writing 2000 words of my essays per day and that I share with everyone I know –  is one of the most simple.
Start by finding a scrap of paper and dividing your day into half an hour chunks. If you start working at 9AM, then write down 9:00, 9:30, 10:00, 10:30, etc. until you reach the time you've planned to have a break.
Then, track your progress in those half hour slots. Jot down the number of words you've written, the number of note cards you've created or the number of pages you've read. If you're as competitive as me, you'll be motivated to beat your average and keep those numbers increasing.
Treats
Make sure you leave time for breaks. Working in a coffee shop provides the perfect chance to grab drinks and cake. If you're at home, a few trips to the kitchen or living room to eat and socialise wouldn't go amiss. You could stagger these breaks using the Pomodoro Technique, which will stop a few minutes off from accidentally turning into a whole afternoon.
No matter how busy you are, leave at least one day a week free to meet old friends, chill with your family, go to see films or go for a meal. Create a timetable or calendar to structure your days off and send messages early to check people will be available.
Booking something bigger for during summer like a holiday, a spa trip, festival or concert could be the perfect motivation to get the grades you need. Having something to look forward to helps you to know that the end is in sight.
Resources
There's nothing worse than arriving home and realising you ordered that book you desperately need for your dissertation to your term-time address, that your essay is on a USB Drive in a pocket of a coat you didn't pack, or that you don't own any highlighters, folders or pens at home.
Avoid these disasters by making a packing checklist and double-checking your order history.
In the midst of all the deadlines and revision, remember to enjoy Easter for what it really is – a time to be with family and friends (and eat chocolate, obviously).
Alice Hiley is a final-year English and Creative Writing student at Lancaster University. You can get in touch on her blog or Twitter.
Inspiring Interns is a recruitment agency specialising in all the internships and graduate jobs London has to offer.