Life after university ain't easy, but you can make the career decision-making process a little easier with the following tips and advice:
1. Use the free tools available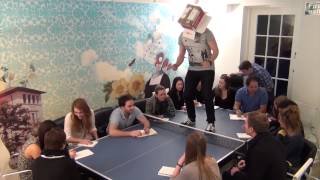 You may be unaware, or unsure, of some of the services on offer in life after university careers services and on-hand tutors. Recruitment agencies can be an asset to job-hunting graduates; opening your eyes to new opportunities, or matching your education and experience to roles in companies you didn't previously have access to.
(Here's a snapshot into the kind of company culture you can expect at Inspiring Interns HQ!)
Make the most of a service that is not only free, but tailored to your needs and requirements. Finding a company culture that matches what you're looking for is equally as important as an employer wanting to find the right fit for their business; it's a two-way street! Aside from agencies, there's a wealth of information online whether that's a blog series offering advice or a free online course to teach you how to code. CV-boosting activities such as these are incredibly useful, particularly when your relevant work experience (as a graduate) is likely to be limited.
2. Apply to internships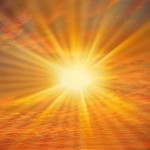 The summer rush to secure that dream graduate job or scheme is just around the corner, but if you've already said "see ya!" to university, why wait? There are opportunities available now that could put you ahead of the competition. Undertaking an internship in spring could ensure you're employed full-time by the host company come summer. Enhance your employability as a direct result of relevant work experience; check out our latest vacancies for inspiration.
3. Volunteer
Still a student? It's not too late to offer your time to university societies or charities and make your job application shine at the same time! Volunteering looks great on your CV and it's a great feeling to be able to give something back to a community or cause. In between exams and making the most of the last few months at uni, it's great to get involved. Remember, employers want to see flashes of your personality in job applications and they will be interested in activities you've been involved in outside of the office or classroom.
4. Research requirements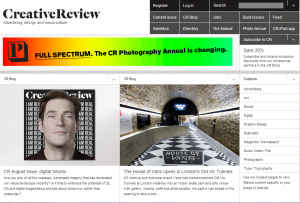 It's okay to be unsure of the demands of certain industries or who the "ideal candidate" really is, but there are ways you can find out. For starters, check out the graduate reading list for industry-specific advice on which websites to check out and publications to read. Next up, it might not sound like the most exciting thing you've heard all day, but reading job specifications will give you an insight into the qualifications and characteristics required for different roles. You can also expect to discover more about the type of companies hiring and the perks different roles have to offer. Look out for career progression opportunities, fun activities and super smart team members to learn from.
5. Make connections
If you think you know which career direction you want to go in, start reaching out and trying to network with the industry insiders. Try to stand out, but be professional at the same time! Basic etiquette when it comes to phone calls and emails, and common sense are important here. It sounds obvious, but acknowledging that people are busy and showing appreciation for any help or direction they can give, can open doors. Network, email, enquire and establish relationships so when it comes time to sending an application, you have a way in.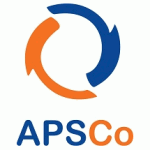 For undergrads looking for summer work experience, check out this brand new APSCo recruitment internship, available in locations across the UK. Click here to apply!

Katie is a digital marketing executive at Inspiring. A dancer, sport and health & fitness enthusiast, she likes to move, tweet and blog.
By Liam Weaver
It's a frustration regardless of which stage you're at in your career; sending your CV in and never hearing back is the proverbial of throwing yourself into a black hole. Of course it's even worse if you're a graduate.
If you're reading this you're probably at the stage where you're on the lookout for graduate roles and are firing out CVs left, right and centre. Regardless of how it's going, here are a few things to consider from the eyes of a recruiter.

1. You didn't sell yourself
A CV shouldn't just be a piece of paper with a few stats and contact details, you need to sell yourself, but in a convincing way. Be selfish and boast about where you believe you really stand out. It doesn't have to be charity work or public speaking; think about instances from your course. Did you consistently get work in early? Were you top of your class; think, think, think!
2. You overused the business mumbo-jumbo
Knowing what you're talking about is always an advantage if it's relevant to the job you're applying for, but knowing when to hold back is another skill entirely. Don't encumber your CV with phrases like: 'command and leverage the businesses personnel to meaningfully navigate a pressing company project'. What does that even mean?
3. You were too generic
Even if you're applying for 15 roles a day, be prepared to tailor your CV to each job. Take time to read through the role you're applying for and chop and change certain skills where necessary. If you're going to be in a customer facing role, highlight previous part-time jobs in retail/bars, for example.
4. You deemed previous experience 'irrelevant'
You'll likely be entering your first full-time job so it's easy to see yourself as having no relevant experience, but don't neglect what you have done. Some of your old part-time roles, clubs, or positions in university societies may highlight skills you'll be using in your new graduate role!
5. Your CV was too long
This is definitely one of the most common problems. Your CV should realistically not exceed one or two pages at graduate level. A seasoned professional's CV will be about two pages, so don't overload your CV with non-essential information. Employers will be faced with hundreds of CVs daily so if they're presented with one which is 3-4 pages long, it's likely to be discarded.
6. Overuse of clichés
When it comes to naming qualities, traits and skills keep them simple and if you can, back them up with evidence. Nobody wants to read endless lists of 'passionate', 'motivated' and 'team-player'- get to the point!
7. Wipe the slate clean
A graduate role should be a stepping stone into the world of work, so use this chance to get a new professional email address and refresh any social media profiles.
Remember that your CV is the first hurdle in the job race, nailing it at the first attempt will save you valuable time in the job market.

This article was written by Liam Weaver from WeAreAdam. You can connect with Liam on Google+!
Since you're reading this blog, I'm assuming that you've already set up your LinkedIn profile and filled it with information about you and what you have achieved. If not, it's time to back track a few steps; click here for some advice.
Optimise your profile
The first thing to do is make sure you have announced that you are looking for an internship. If employers only spare a CV eight seconds of their attention, you can be certain that they'll spend much less time on your LinkedIn profile. LinkedIn's pop-up profile summary feature also gives you the opportunity to capture any prospective employer's attention, so give yourself a catchy headline. Fill the rest of your profile with keywords you have seen listed on vacancies you are interested in, but try to avoid generic, boring keywords.
Make connections
Sounds simple enough, but you'd be surprised how many people just stick to connecting with their friends. If you're not interested in branching out and e-meeting people on LinkedIn, stick to Facebook. This is about networking; nobody talks to the person sat on their own in the corner of a party, don't be that guy or girl. Get yourself out there; introduce yourself to someone when you connect with them and don't hesitate to ask if they have any internship vacancies when you connect.
Join groups
Groups are a great place to find like-minded people on LinkedIn. Join your university's group and be part of the conversation! It's a great way to showcase your profile and put your opinion across on a variety of topics. Many groups also send out weekly messages to their members with the latest updates. If you're looking for an internship and you receive the latest vacancies straight in your inbox, this will make your life even easier. Inspiring Interns run the internship group Interns and Internships in London – see you there!
Be social
I've mentioned this already, but network! Send messages and make use of the update facility. This is exactly like the Facebook status – broadcast to your connections that you are looking for an internship. Follow companies you might be interested in interning for – it's a brilliant way to find out information about the company that often isn't broadcast on the company website and could come in handy in the interview. It's social experiment time – add me on LinkedIn, and include a message. Let's be friends, and you never know, I might be able to help you find an internship…
Alex, or Towners as he is affectionately known, has been at Inspiring since December 2010. He enjoys sport, cinema, sharks and supports Arsenal. Alex occasionally blogs on plainhelvetica.com and tweets @agtownley
Any careers advice you read will talk about the importance of having extra-curricular activities on your CV. Conventional careers advice has been to list key activities which directly relate to the job you are applying for, but many employers are now scanning CVs for more offbeat interests as evidence of creativity, personality and enthusiasm. An intriguing list of hobbies can also go some way to make up for the lack of work experience on your CV.
For many a hobby will include sports, crafts or baking but why not stand out from the crowd and take up one of these bizarre hobbies:
1. Owling, the new Planking
If you thought Planking (people lying face down in strange locations on various things) was a weird enough hobby then Owling is going to blow your mind! In recent months apparently Planking has become increasingly mainstream and less popular so hundreds of young people in America, Australia and now, Britain, have taken up the new Owling craze.
It consists of crouching down on various objects in unusual situations and staring into the distance, just like an owl. Owling enthusiasts then take photos of themselves and post them on various social networking sites. Each to their own!
2. Extreme ironing
I don't know about you but I will try anything to avoid ironing! However, there are some people out there who have taken up ironing in unusual locations as a hobby.
Extreme ironing is both an extreme sport and a performance art in which people iron items of clothing in unusual locations. According to the official website, extreme ironing is, "the latest danger sport that combines the thrills of an extreme outdoor activity with the satisfaction of a well-pressed shirt."
Some locations where such performances have taken place include a mountainsides, a forest, in a canoe, while skiing or snowboarding, on top of statues, in the middle of a street, underwater (no idea how this would work), in the middle of the a motorway, whilst parachuting (again no idea how) and under the ice cover of a lake.
3. Guerrilla Gardening
Guerrilla Gardening is planting shrubbery on property that does not belong to you. Most people interested in Guerrilla Gardening simply want to transform neglected urban areas. So, most guerrilla gardeners find areas that are run down, overgrown and in need of sprucing up. This hobby is technically illegal, but is actually performing a kind of public service.
4. Appearing on TV
It is always pretty exciting when you get mentioned in the newspaper or appear on TV (as long as it's for the right reasons) but South Londoner Paul Yarrow loves it so much he has turned it into a hobby. Whenever a news camera crew gets set up in a public venue, he hangs around in the background to get on camera. He has appeared in the background of live news reports on BBC, ITV, Channel 4 and Sky News in various locations. Allegedly, Paul wants to become a cast member on Big Brother.
5. Taphophilia
Taphophilia describes an individual who has a keen interest in or passion for cemeteries. This hobby includes researching, writing and reading epitaphs, making gravestone rubbings, cemetery photography and other art and reading up on cemetery history and famous deaths. Little bit creepy!
By University of Birmingham graduate, Michael Tefula. His first book, How to Get a First, is due to be released later this month.
When I was at university I had three major interests outside of academia: (1) music production, (2) the internet and (3) writing.
With a bit of luck and persistence, I managed to make money in all three areas and only ever worked part-time for one out of my three years of study.
In this post, I will share with you some of the key ideas that helped me earn extra cash on the side while having fun and making my CV more interesting.
1. Cultivate your skill
First things first: You need to be pretty good at whatever passion you may have. You don't have to be the best, but just a bit better than average.
For example, I started making beats and music when I was 13 years old. By the time I got to university, I was reasonably good at it (good enough to win a few remix competitions and polished enough to have a placement on a major record release).
If you hope to cash out on your talent as a magician, writer, comedian or dancer, only attempt to do so if you are at least good enough to impress your friends with your talent. If you are not, you'd better get practicing!
2. Showcase your work
Now that you have the skill, it's time to flaunt it. The best channel to do this, I have found, is the internet. Set up a blog, Twitter, Facebook fan page, YouTube…anything to showcase what you can do.
For my music, I used YouTube. As the views racked up into the hundreds of thousands, I started getting emails from people who wanted to pay me to create beats for them.
So, if you have a knack for story-telling, or are a bit of an actor, how about creating short films for YouTube that can showcase what you can do?
If you are then lucky enough to bump into someone who could help you get work, you could easily share with them your talents. And this brings me to my last point.
3. Connect with industry people
Let's say you are passionate about PR and would love to do some work for big brands in your spare time. Now, do you have any phone numbers or email addresses of PR managers at such brands?
If not, get searching immediately.
Connecting with industry people is one of the quickest ways of finding work (provided you can impress them with your skills and portfolio of work).
How can you get their interest? Ask the company if they offer work experience placements or internships where you can both develop your own skills and prove your value by impressing the company with fresh ideas.
So there you have it. Three simple but highly effective tips to get you on your way.
The more creative you are in these three areas the higher the chances of making money from your hobbies. And to top it all off, once you do some proper work, you can put it on your CV!
You can follow Michael on Twitter here or visit his website.
By Ashlee McCullen, staff writer for ApronAddicts.com.
If you are in the midst of a graduate job search, you may be sending out a dozen or more CVs a day, be setting up interviews, calling back on leads, and making countless versions of your CV and cover letter.
A formal system to track all this can prevent you from forgetting tasks like sending e-mails and making phone calls, and can help you feel more organised and less stressed.
I recommend the following tools to help you make sense of the chaos of so many applications, and to stay organised with as little effort as possible. Each is free and available on Macs, PCs, iOS and Android.
Evernote
On the surface, Evernote is a fairly simple program. You make notes, and refer back to them. However, with a bit of
ingenuity, you can use it to keep track of all your job search tasks, or at the very least hang on to important notes.
Use it any of the following ways:
Take notes during phone interviews. This works best when you're sitting before a desktop computer with a keyboard.
Save links to great "how-to" articles and career resources.
Take notes at any lecture or event you attend related to the job search.
Record phone numbers and other contact information (that you may not want to overwhelm your personal address book).
Another idea: create a separate Evernote note for each job you're interested in. Include a link to the job posting, the text of the posting, contact information for that job, and a to-do list to track your progress. You can furthermore add tags such as "To Apply," "Application Sent," "In Progress," and "Inactive."
While I suggested using Evernote for keeping track of applications and projects, you can also consider a fully-fledged task manager app.
Unlike Evernote, an app like Wunderlist will actively inform you when tasks are due. Plus, it's easier to see what tasks you have on your plate at any given time, and to keep a "Someday/Maybe" list for those wild ideas that strike you. (For more in-depth tips on organising your tasks, look into "Getting Things Done").
And if you need a record of your job search activity (such as for receiving unemployment benefits, or double-checking whether you filled out a particular online form), you can refer back to Wunderlist.
Dropbox
Dropbox is a fantastic online storage service that is extremely easy to set up and use. It acts like a normal folder on your Mac or PC, but it quietly uploads files online.
With Dropbox, you can begin working on a cover letter on your home PC, make a few changes on your smartphone while you're riding the underground, and finalise the document using your laptop at a café. It's seamless and easy, and is ideal for those with super-fast 4G phones.
I recommend keeping all of your job search files in Dropbox, and considering an app like QuickOffice Pro (paid) to access and edit your files on an iPhone or Android phone.
Ashlee McCullen is a staff writer for ApronAddicts.com, a site about fashionable aprons and kitchen style.
With more and more people prepared to travel long distances to work the commute can often take up a significant amount of our day. This journey can be a stressful experience for most workers and time sat on public transport can feel wasted.
The commute need not be time wasted – you just need to look at it from a different perspective. Thinking about your commute in a more positive and practical light will allow you to get the most out of your trip and ensure you start your working day on the right foot.
The traveling can be exhausting and come Friday all you want to do is roll up your coat to make a pillow and have a snooze. However, don't be tempted as morning naps have little benefit and can make you feel groggy – not the best way to start the day!
Here are our tips on how best to make use of this time:
Learn a new skill or complete a course. Sitting on a train is a great time to learn a new skill such as a new language. There are many online courses or apps that you can complete in small sections on your commute. This will be a great way to enhance your career prospects in the future.
Catch up with people or network. It is often hard to find time to catch up with old friends and family members so why not use this time to contact the people you love. It may go against British thinking but take time to talk with a stranger on the train (but don't be invasive). You don't know who you could meet and it could lead to some amazing contacts.
Get reading. Reading in general is a great way to spend your commute, but if possible try and read a text relevant to your work. You could teach yourself something new and gain more insight into your own industry. You should also read the news, it is important to keep up-to-date with general news and developments in your industry. To know what is going on in the world is important in a working environment as it is not only a conversation starter but allows you to join in with others.
Make plans and write lists. Why not get a head start on your day by writing your to do list. This could be a short term plan of action for the day to prioritise your tasks effectively or it could be a longer term plan of what you want to achieve in the next week, month or year. You could also write yourself a shopping list. A mundane task, yes, but by planning your meals for the week you could save time and money.
Read emails and draft responses. Save time when you are at your desk by reading emails from the evening before and drafting your response.
Update your social media. Use the time to Tweet about a relevant issue, respond to Tweets or create a personal blog and write posts.
Get organised and do some research. Think about places you would like to visit and plan your next holiday or start looking for houses if you are planning on moving out. You could also get ahead for the working day by conducting research for an article you are going to write.
Apply for a new job. You could use the time to research new jobs, make a shortlist, update your CV, write cover letters and send off applications.
Cheeky little stay in bed tip! Eat your breakfast or put your make-up on on the train (this does take some skill).
Be proactive and practical on your work commute and you will soon find that you are gaining time not losing it.
Careers fairs, at university or otherwise, are an important resource for job seekers. They offer an excellent opportunity to introduce yourself to potential employers and market yourself in your chosen industry. Even if you don't get a graduate internship or job as a direct result of the fair, they can be valuable in expanding your network, learning about the industry, gathering company information, honing interview skills, building up your confidence meeting potential employers…the list goes on.
To make the most of careers fairs and the connections you make you need to ensure your first impression makes a memorable impact.  It is important to remember that anyone you meet at the fair could be prospective employer, so you want to stand out in a positive way.
Here are a few tips on how to maximise your chance of success at a careers fair:
Prepare for the event. Write and practise a short marketing pitch about yourself so when a recruiter asks about your background you will be able to answer confidently. Think of some questions you can ask and also come up with some answers to questions you may be asked.  For example, "Why would you like to work at … Company?"
Do your research. Research the companies attending the event so you can impress the recruiter with your pro-activity and knowledge, be able to communicate effectively and present yourself in a way that relates to the needs of the company.
Dress appropriately. This doesn't necessarily mean wearing a suit but do make sure that you show you take pride in your appearance and look smart. Recruiters will recognise and appreciate if you have taken time to dress appropriately and will focus on listening to you and your potential with the company.
Make a strong first impression. Approach the recruiter confidently, with a smile, look them in the eye, offer a firm handshake and introduce yourself confidently, "Hello, my name is Jimmy, it's a pleasure to meet you."
Have business cards and CVs at hand. Make sure your CV is updated, error-free and highlights your skills and experiences in a broad way that can apply to many positions.
Don't be shy. As with all forms of networking, it is daunting to approach strangers to chat about your careers opportunities, but you will almost always be met with a friendly response.  Make sure you speak clearly, do not interrupt and ask open-ended questions that will help you gather information and show you are interested in the company.  Remember to ask for a business card!
Take mints but avoid chewing gum. No one likes smelly breath, especially your future boss but avoid chewing gum, this is not a good look!
Be open to new opportunities. Careers fairs offer a great opportunity to find out about companies and jobs that you may never have even considered before. So keep your mind open to new opportunities, you never know what you might discover!
Follow up. After the event, if you obtained any email addresses, send a thank-you email to any employers you feel you had a positive meeting with. This will ensure that the employer remembers you and makes another good impression. It will show your professionalism and interest and maintains an open line of communication. Keep it professional, to the point and remember to proof read it. Thank them for their time and express that you have a keen interest in working for the company and mention why this job is such a great fit for you.
So next time a you are planning to attend a careers fair make sure you remember to do your research, update your personal profile and practise those handshakes and marketing pitches. Easy!
By Jenna Birks who blogs at Decent Online Presence and tweets @jenloubee
It's a funny thing, rejection. It can set you back a long way. After spending many weeks in my final year of university, pointlessly applying to jobs that I was not qualified for and didn't want to do, I finally came to realise that it is about the quality of your applications not the quantity. Each job application should be tailored, aimed specifically for that job role and emphasising exactly how you meet the person specification. I only apply to jobs now that I absolutely 100% want to be doing.
I know all the rules. I've applied to enough jobs by now to know exactly how it's done. So when I applied for an internship at The Guardian I was incredibly hopeful that I would at least get an interview. Having received the generic rejection email a few days ago, it's clear that I did not. The email states that I am unable to reply, and unable to ask for feedback – leaving me with no idea where I went wrong. Obviously, as we all keep hearing, the jobs are very competitive, but you have to wonder what it is that is making other people stand out when you get overlooked?
During an assessment day at an advertising agency last year, us interviewees were waiting to go in for our second interview when the conversation got round to what other interviews everyone had coming up. It was graduate scheme season in advertising, and we were all comparing applications and stand-out tricks. I remember this one girl telling me that she had got an interview by sending her application by courier, in a shoe box with an old shoe so that – and I quote – she could at least get her foot in the door. Now, if I were a recruiter, that would scream cliché, desperation as well as the fact that the girl is obviously rich enough to send every job application hand-delivered by courier. But hey, it's not my advertising agency.
But, not every recruiter would have given shoe-girl (as I so fondly call her) an interview, and not every interviewer will want to see a job application that perfectly presents and ticks every box of the job description. Maybe in a bid to show off my skills and make them obvious and clear to potential employers, I have made applying for jobs a science, stupidly believing that I have found the formula that will get me interviews. But it's not that simple, really, or we'd all be doing it.
In the end, I guess that's the point. The graduate job market is tough, and as much as we don't want to face this reality, there really are tens of people going for every job advertised. If everyone applied in the same precise and organised way that I did then it becomes much harder to distinguish between them. Job applications aren't a science, they aren't even an art or a talent. Ultimately, they are down to luck.
You need to be lucky to have figured out exactly what skills the job really requires. Lucky to have that little bit of previous experience that you happened to mention to tick that invisible extra box. Lucky to have the recruiter read your application just after their morning coffee, and just before reading all the others the same as yours. Lucky to have someone who finds you readable, who relates to your experience, who can follow and be drawn into your narrative. Or just lucky to have found someone that finds your old shoe-in-a-box routine original and enjoyable.
But if job hunting is just about luck, then shouldn't we be trying to increase our odds? Surely we should play as many hands as possible, on the off-chance we might just get lucky. Logically, it makes a lot of sense, but I don't think it's the way to go. Better to play the hands we know, the ones we have faith in to do well and can follow through on even when the house raises the stakes. Gambling analogy-aside, it's important that we keep focused and channel this passion and self-belief into our job search so that when we finally reach our goal, and finally find ourselves in a graduate job, that it is still absolutely the job we always wanted.
By Olivia O'Brien.
For most graduates, moving back home feels less like a convenient arrangement and more like a living nightmare. Gone are the days of cooking pizza in the early hours, having last minute house parties, and leaving cups around the house to grow impressive mould that looks like what can only be described as a national forest.
But are these changes such a bad thing?
Although we all like to believe that university is a place for us to grow, learn and develop as young adults, we are probably less house trained post-higher education than we were as freshers. So relish the fact that moving back home reminds you that washing up liquid does exist and that a Hoover is not part of an extravagant ghost busters costume but instead cleans your carpets. Enjoy living in a nice, comfortable, and draft free home once again and take pride in your personal space. Re-decorate your bedroom, create a replica of your university digs within those four walls and own them. It's that place you can go to when it all gets too much.
You might have also noticed that the mundane such as forgetting to put the lid back on the biscuit tin or not picking your sister up from school sits at the forefront of conversations at home. It's a far cry from "I have never" and "Ring of Fire" on a Friday night right? So change them. The only way to deal with boredom is either stimulate your surroundings, or alter them. But with very little cash flow as a graduate, trips to the cinema or nights out are hard to fund, so think about ways to bond with your parents. Watch a film together or even dust off the monopoly-you'd be surprised at how much fun you can have with a board and a couple of counters.
Another thing you might have noticed dwindling as you say goodbye to the summer months and days spent leisurely working at Wimbledon, is your parent's patience. Although they may be the most understanding of parents, you will soon enough see a glimmer of resentment in their eye as they've funded your education and you've ended up still at home watching Jeremy Kyle three months down the line. In your mind, you've spent months scouring the internet for internships, grad schemes and potential post grad courses. In their mind, they're funding a continuation of your lazy university lifestyle. So what you need to do is show them your progress. Let them take a look at your most recent application, show them your personal statement or CV­- I can guarantee they'll be more than impressed with your achievements so far, dispersing any potential animosity.
And if you are looking to pursue a creative career such as journalism, publishing or entertainment, do not waste your time sitting at home scouring every inch of your town for paid work with nothing in return but cash; start writing a blog of your own. It's something that ultimately represents you, something that a bog standard CV is missing and something that employers will appreciate. Not only this, get volunteering or help out with an event in your community. Although this might not seem to be directly linked to your chosen career, your CV will be padded out with things that show that you are not a time waster and you possess initiative; something that every employer is looking for.
Last but not least, do not feel disappointed in yourself that you've moved back home after three years of fun. Yes, lots of people are able to move out straight away and yes, way back when people were likely to leave home before the end of their teenage years, but like fashion, times are constantly changing. You should embrace it. When you were at university living on canned goods, I guarantee that all you wanted was a home cooked meal. Now is your chance to have one every evening.
So make yours and everybody else's life a little bit easier and pick up that wet towel off the floor. It might not be a huge deal to you, but you not going out on a week night isn't important to your parents either. There's a gap which will have been created since you left home that needs to be bridged and it's all about compromise. Once you've got that down, life living at home will be a breeze.
Don't stop dreaming about that penthouse looking out over London however; it's just around the corner. I promise.
You can read Olivia's own blog here or follow her on Twitter @LondonLadybird