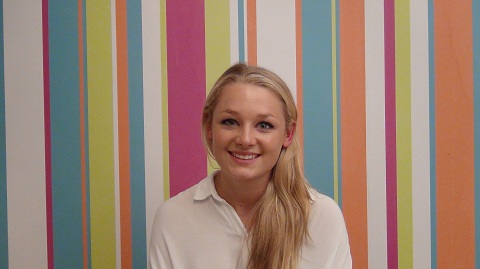 How to get a £35k graduate internship – Amelia's Success Story
I'm an arts student, doing a £35,000 internship at Macquarie Bank. Two weeks ago I knew nothing about finance.
How did I get here?
While I was at Leeds University I felt the need to add to my CV. I wanted to do something to help my future career prospects, but I had no idea what career prospects to aim for.
In my second year I was on the committee of a fundraiser and loved it, so when the opportunity to apply for director came up, I went for it. In this role I organised one of Leeds University's biggest charity events; we sold 1600 tickets, and raised £11,000 for Dying to Keep Warm (check out the charity's amazing work here).
After graduating, I felt lost. I had no inkling of what kind of work I wanted to do, or what range of graduate job opportunities were out there. And I now realise that that's okay. How are we expected to know, at 21, what we want to do for the next 10 years?
I did have my LinkedIn profile set up well, and through that I received interview offers for jobs I thought I would love. I went to the interviews, but they didn't feel right. I couldn't imagine enjoying working there, so I declined – which was terrifying! Afterwards I worried about whether I'd made the right choice or not. 'Maybe I should have just accepted that job.'
I continued treating finding a job like having a job, which is something I recommend to everyone. Keep working on your CV until it's absolutely perfect, and spend a lot of time on every cover letter.
Other important advice: be patient. Be willing to say no to jobs that don't feel right. If your circumstances allow it, give yourself a few months to find the perfect job for you.
I had expected to be employed in August, so by September I was starting to panic. I felt stressed and anxious. I approached Inspiring Interns, and they got me interviews really quickly. I love drama, so doing the video CV was fun for me. I'm glad I made the most of my opportunities at university, because the fundraising event gave me great experience to talk about in my video CV.
Inspiring interns convinced me to go for an interview at Macquarie bank, and after the ensuing five weeks of interviews, I somehow managed to land the job! I am now two weeks in to my internship, and learning a huge amount of new information every day. I really didn't know anything to do with finance before I started!
I never imagined I'd work at a bank, and without Inspiring Interns I wouldn't be doing this incredible internship, which could turn into a permanent position if I decide stock broking is for me. So be open, you never know where you may end up! And get help from a graduate recruitment agency. Inspiring Interns can make your job of finding a job a whole lot easier, and they could find you your dream job that you didn't even know existed.'
Amelia Dabell