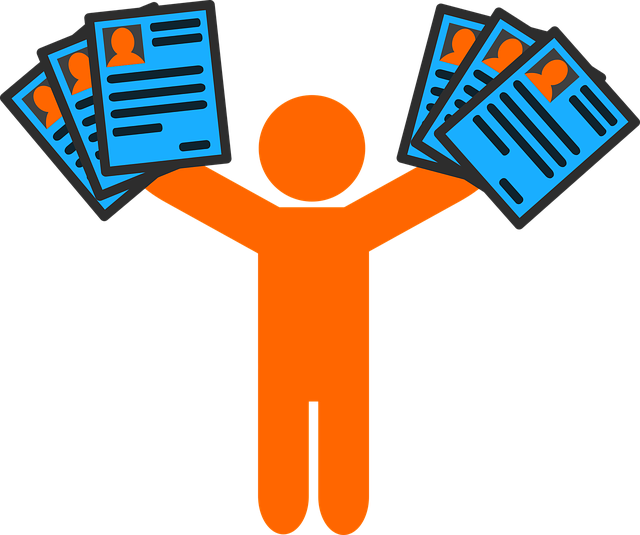 Dos And Don'ts For The Perfect CV
The first step of any job-hunt is creating a great CV. It's the first thing employers see of you, and hopefully not the last!
But it's not easy. You have to try and showcase all your contact information, skills, employment history and education onto one page. Even then, you have to try to make it stand out; on average there are 39 applications for every graduate job and recruiters only look at each CV for six seconds.
Follow our tips for a CV that will fight off opposition and land you that interview!
Do structure your CV and include a personal profile
Start with your name and contact information, including a phone number, address, email address, portfolio site (if applicable) and LinkedIn profile.
Then include a short personal profile where you talk about yourself and "some of your main skills. For example:
I recently finished studying Journalism at Kingston University, achieving a high 2:1. I'm friendly, organised, hard-working, reliable and have a track record of finding and writing great stories."
You could include more. With employers only scanning through CVs, this would be near the top so they would be more likely to see this.
Second, go through your employment history, covering roles, work experience placements, internships or volunteer work you've done. For each position, add the dates and some of the tasks you conducted.
Finally, list your Skills, then your Education. If you have a degree, include the grade achieved and list your A-Level subjects. The same goes for GCSEs- just write the number of GCSEs you have including English and Maths, for example, "8 GCSEs A*-C including English and Maths". You can include qualifications for which you're still studying if you make it clear you haven't yet completed them.
At the end, for references, you can list these or simply write: "References available upon request."
Do play to your strengths
The CV is there to show you off to employers. If you don't have much experience, play to your strengths. For example, leading with a Skills or Education section instead of Employment history.
Do lay it out nicely on one page only
You may think you have so much to put on the CV, including many part-time jobs and skills learned at university. However, employers will simply scan through these, potentially missing the more important things.
You can lay your CV out on programs such as InDesign, or simply on Word. In the case of the latter, save as a PDF to preserve your formatting. Templates you can use for this include My Perfect CV and Total Jobs.
Do use bullet points
This is a great way to break up text and make it more readable for employers. You can choose stylish ones as long as they look professional.
Do be consistent and professional
This means use a clear font and keep your writing style formal. Maintain a consistent style throughout; for example, use the same type of bullet points for each section, use the same font and font size for the text and use the same formal tone.
Don't use lots of crazy fonts and colours
Your CV has to be readable and professional. You can be creative with colour and headings, but don't go overboard.
Don't include irrelevant information
Some people include a Hobbies and Interests section on their CV and this can help demonstrate that you're a rounded person. However, chances are this information isn't necessary. Furthermore, remember that 88 per cent of job applications are rejected if you have a photo of yourself on your CV, and by law you don't need to put your age.
Don't forget to check it
This may seem obvious but a mistake on a CV could be the difference between an interview invitation and not. A Grammarly survey found that there are 5 potential errors on a typical job seeker's CV. Since any mistakes put you at an immediate disadvantage to other potential candidates, don't forget to read through and ensure that there are no mistakes and that the style is consistent throughout.
Don't forget a cover letter
Some applications don't require a cover letter but you should still send one unless specifically asked not to. Explaining why you want the job and why you're a good fit for it is important. This extra bit of effort shows you're more serious about the opportunity and means you're more likely to land an interview.
Once you're happy with your CV, you can get it reviewed by professionals for free or ask friends or family to take a look. It's best to keep printed copies as well as computer ones too, just in case an employer asks to see one at interview.
Good luck!
Inspiring Interns is an internship and graduate recruitment agency. To browse graduate jobs, click here. For senior digital and mobile jobs, please see Inspiring Search.