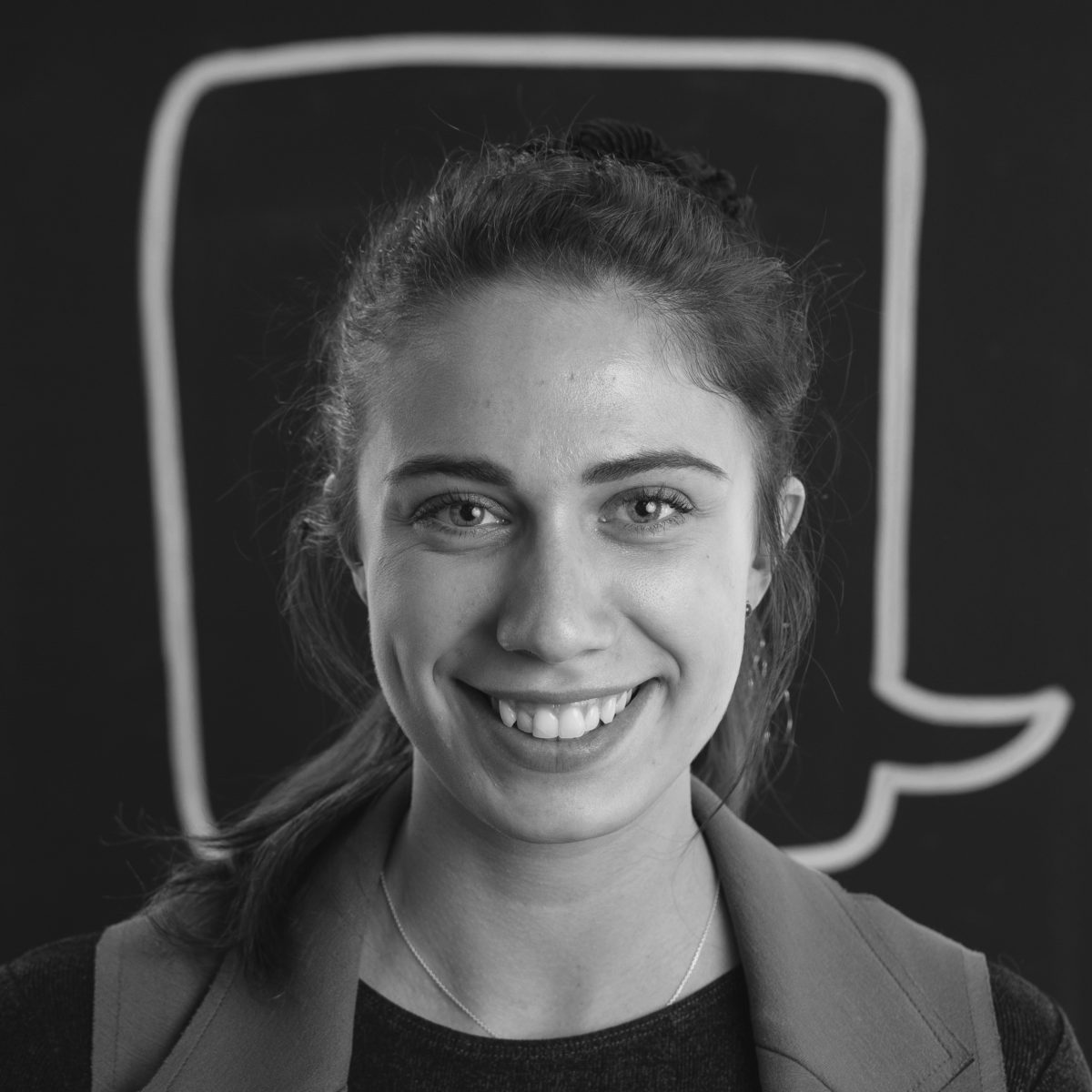 A day in the life of a Marketing Assistant at Yapster
We spoke to Gracie McCabe about her new role as a Marketing Assistant for Yapster, a communication app for work teams.
After studying Art History with History at The University of Birmingham and practising art in my spare time, I was keen to pursue a creative role.
Understanding Yapster's need in the market and their enthusiasm as a company, I was keen to get involved and be a part of their marketing team.
Who are Yapster?
Yapster is a GDPR-compliant communication app for mobile workforces, specifically in the retail and hospitality sectors. The app enables private 1-1 and group mobile messaging and social sharing across an entire organisation.
What's a general day at Yapster like? 
 9am
(I usually get in the office a little earlier than 9 to get some coffee and catch up with my colleagues). I have a one to one meeting with my manager (Head of Business Development) where we have a coffee and discuss my key goals and tasks for the week ahead. My week usually consists of a combination of written tasks or announcements, social media posts, design work and events. He gives me feedback on some ongoing or completed tasks, and checks in with me about any concerns or queries.
10am
Check my emails and reply to anything urgent. Look at any news or updates in our business, and the marketing world (newsletters from the Drum, MarTech and trending LinkedIn posts). Then I schedule content for our social media platforms (for the next few weeks) and do some research. Also, I'm currently organising our summer party so need to reply to any RSVPs and track responses in Google Sheets.
11am
Approach any ongoing written or design work with fresh eyes and make any necessary improvements. Taking on board any suggestions made by my manager in our Monday morning meeting.
12/1pm
LUNCH! We work in Soho so there are lots of great places to go for lunch, or sometimes I bring in my own. Breaks are important! Spend this time either having a read of my book with my colleague (currently reading 21 Lessons for the 21st Century, Yuval Noah Harari) or listen to some music.
2pm
Design work, whether this is a sales presentation, a brochure or branding for events. I support the Sales team with producing the right materials for advertisements and reaching out to potential customers. Explaining Yapster in more depth using visuals; editing templates, layout, size of text and pictures.
3pm
Admin! Use this quiet time in the office to get any admin done.
4pm
Take a lesson on my online Adobe course (I have dedicated time for this so I can take on more design tasks in future), any ad hoc tasks for my manager, e.g. make merchandise orders for the office or for our customers.
5pm
List anything I need to do for the next day.
5.30pm
Finish for the day, say goodbye to everyone and head home (unless an impromptu drink has been suggested on a Thursday/Friday).