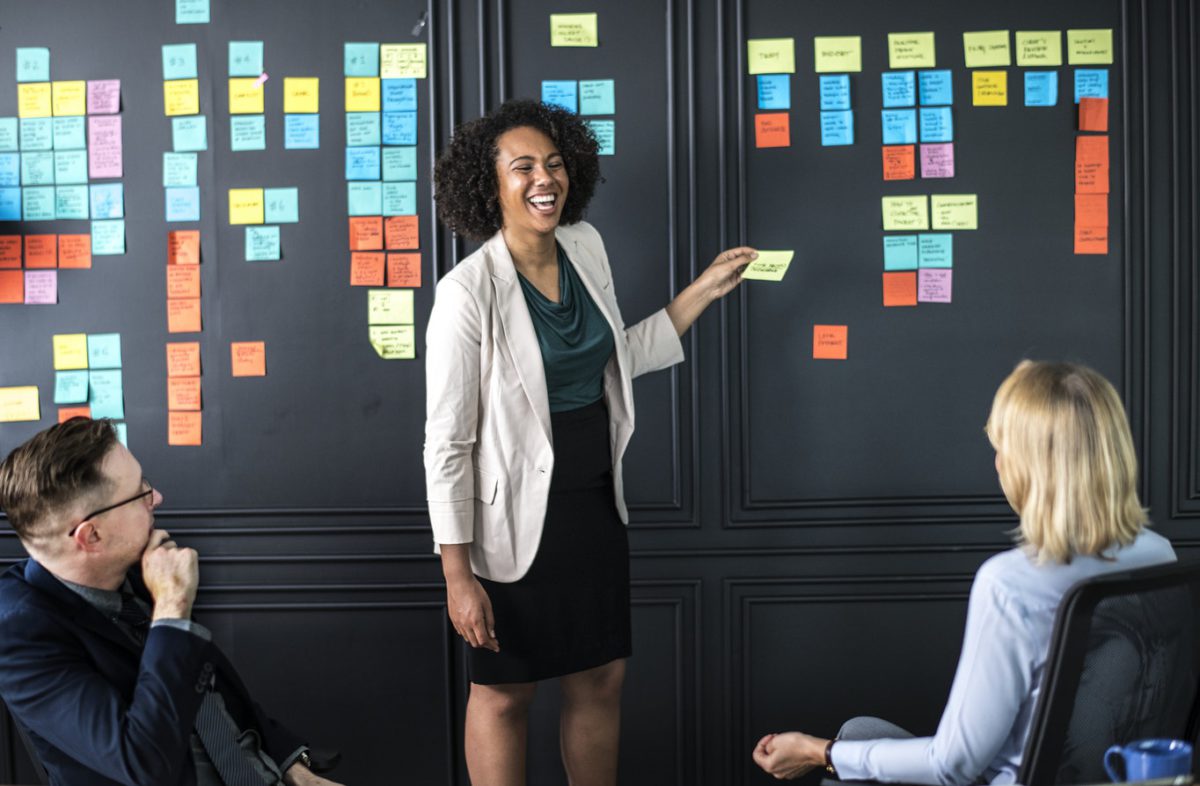 A day in the life of 3 Project Managers
We interviewed three Project Managers about how they got into their career and what a day in their job looks like.
Yassin Abbas, Project Manager & Approved PRINCE2 Trainer, Knowledge Train
What did you study?
I studied a bachelor's degree in Geology and an associate degree in computer science. I started my first serious job in an IT company which I was responsible for service management. It was a very exciting job back then in early 2000!
How you got into project management?
The turning point was when I got hired as a project manager at a telecommunication company. I started then practising project management as a full-time job.
I spent a lot of time establishing the project management office. My company needed to manage lots of projects which it initiated every year based on its annual roadmap. Since telecommunication technology changes very quickly, my company wanted to ensure they were up there with the competition. That meant providing cutting-edge features to its subscribers.
One of the challenges for me was to deliver projects to very tight timeframes. Although my direct manager considered me an excellent performer and we had well-defined procedures and work instructions in place, we concluded that we needed a project management standard to work with.
Getting a qualification in project management was the ideal solution. In less than 2 weeks, I was officially a PRINCE2® Practitioner. I recommended the training for my team as well.
It was a very good investment too. My salary raised up to 20% after I got certified.
What project management consists of?
Project management is the act of applying processes and principles to initiate, plan, execute and manage projects. Project management's aim is to deliver agreed ends or goals.
Key factors of project management are:
Time – the intended duration of the work
Cost – the budget allocated for the work
Scope – what innovations or changes will be delivered by the project
Quality – the standard of the outcome of the project.
There are different techniques and processes that can be used to manage projects. These include AXELOS' PRINCE2, which is a structured project management methodology that can be tailored to fit any size or type of project.
Where are you now?
After 10 years of being a project manager, I became a project management trainer. I now deliver courses in PRINCE2 and I have students from around the world.
Your advice
Connect with professional groups, network with experienced individuals, and invest in a professional qualification. These are definite tips that will hopefully boost your project management career.
PRINCE2® is registered a trade mark of AXELOS Limited, used under permission of AXELOS Limited.
Liz Rudloff – Project Manager, Simple Strat
How did you start your career?
During my senior year of college at University of Nebraska-Lincoln, I was involved in a semester long Campaigns class where we were split into two different groups and given a client to create a campaign in which we would present and be judged on at the end of the semester.
We were all given the roles needed (like an agency would), and rated what roles we were most interested in. From there, our team and professor voted where they thought we'd fit best. I was chosen as the project manager and loved every minute of the campaign.
After graduation, I worked for a video marketing company as a project manager for about a year. I was very active on LinkedIn and was recruited for a project management position at an advertising agency, where I really fell in love with project management and was able to manage projects as small as postcards to projects as big as commercials. I learned an enormous amount in the two years that I was there. Recently, I was recruited again through LinkedIn, for the project management position that I am currently in with Simple Strat.
Day in my job: 
– Managing our project management software
– Checking status of our projects (Is it on track? What is the next step needed in order to hit our milestones or deadlines?)
– Updating timelines as needed
– Adding new projects to our project management software
– Keeping our templates for processes up to date
– Working with print vendors (sending press files, managing communication & deadlines with them, etc.)
– Multiple internal meetings to discuss client specific projects and any upcoming projects to put on our radar or prepare for
– Standup meeting every morning (we go through our active projects to make sure everyone is up to speed and aware of anything new that may have came up)
Bethan David – Graduate Project Manager at Software Solved
After completing a degree at Exeter University in Information Technology Management for Business, I left with a real interest in the Tech Sector but did not want to code.
As part of my degree I did an internship at the Met Office in Exeter in the Public Weather Service which I later extended, this time in a Business Analyst capacity.
After completing my degree at Exeter University with a 2:1, I joined Software Solved, a custom software house, in sales looking after mostly new business, but also with a selection of existing accounts, which gave me a good grounding for overall business and processes.
But I knew I wanted to be more operations focused. Software Solved like people to get involved across the business if they wish and, as a growing company, I was able to move into a Customer Services Management role to combine Account Management and Project Management.
Finally, in 2017 I was able to move into Project Management full time where I found my niche!
I now look after projects for one of our largest clients in our biggest specialisation area, AXA XL insurance managing projects of over £1m.
My day to day tasks involve:
Leading a team
Managing budgets
Reporting to Senior Management
Monitoring progress
Organising and running team meetings
Discussing existing and new opportunities
Writing proposals
Writing/maintaining PIDs, Project Plans, Reports, Logs etc.
Continuous assessments for our ISO standards
Monthly checks and invoicing