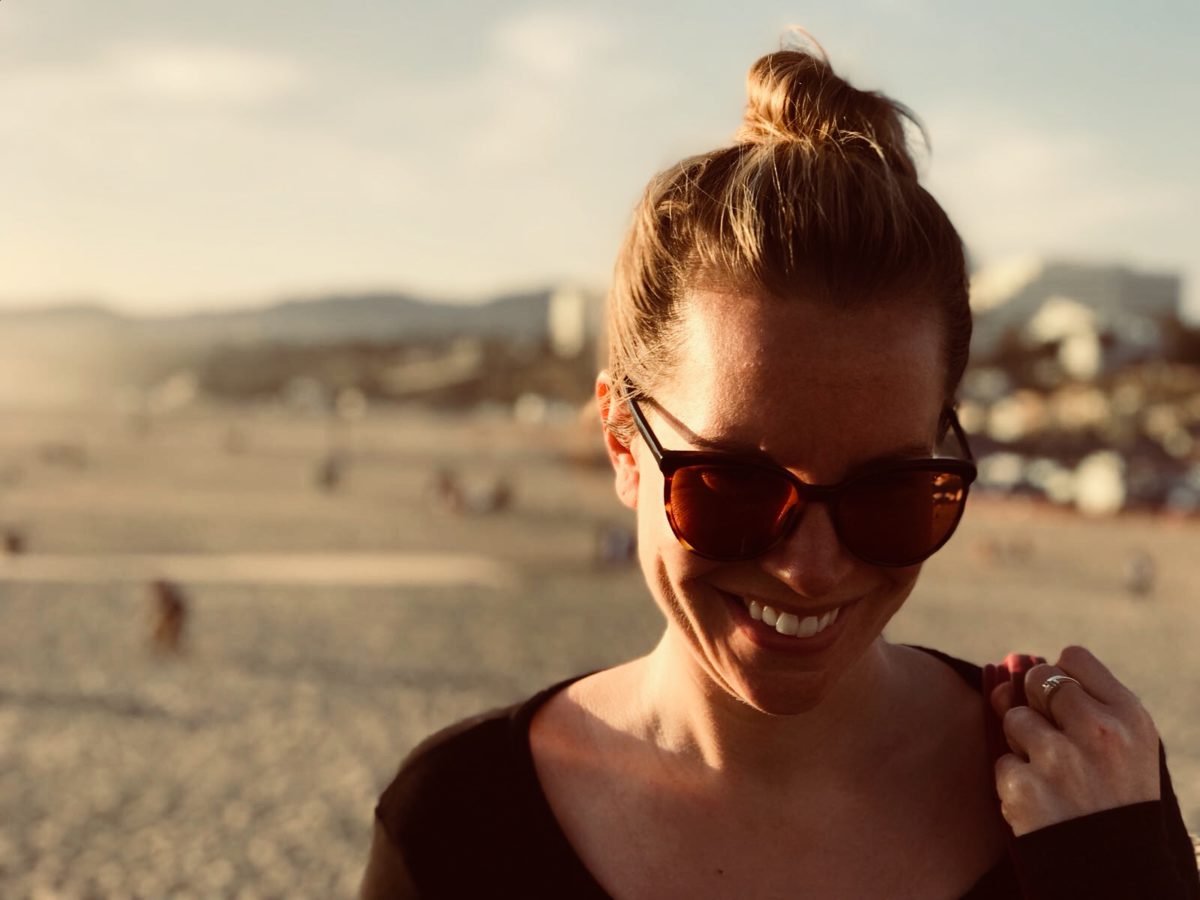 A Chat with the Founder of See Her Thrive, Raising Awareness of Women's Health Issues
Starting my careers & the recession
I completed my Degree in Events Management in 2009 and had my sights set on a career in this area. However, the recession had other ideas! As many companies entered into cost saving, event teams were one of the first departments to get the chop.
This meant that getting a job in events was incredibly difficult (actually, it turned out to be impossible in my case) particularly as a graduate with limited experience.
In the meantime, I was working as a sales assistant at Bravissimo, a role that I absolutely loved! They're an amazing company to work for. A position came up at the Flagship store in London and I was given the opportunity to transfer.
I spent 9 months working as a supervisor, which exposed me to the world of retail management. I felt so at home training, developing and motivating others, which made me think about teaching as a career. My mum is also a teacher, so there was probably some influence there, on a subconscious level! I also craved the stability and progression that teaching could provide.
Teacher training
So, I embarked on teacher training and qualified as a secondary school teacher of business and economics in 2011. I worked for six years as a teacher and head of department in two of the country's top schools (Sacred Heart Catholic High School, Newcastle upon Tyne and The Marist School, Ascot).
I was incredible happy being in the classroom and loved working with amazing young people who surprised, inspired and moved me every single day.
However, I became more and more alienated by the politics and disagreed with a lot that was (and still is) happening in education (target culture, teaching for assessment, outdated curriculum, inspections). As a highly creative and expressive person, I also found the repetitive, overly-structured nature of teaching incredibly stifling and restrictive.
Workplace well-being
At the same time, I was becoming increasingly aware of colleagues around me suffering from work related stress and burnout, as a result of the crazy demands of the job. This sparked my interest in workplace wellbeing and through my own reading and learning, I discovered the world of Business Psychology. It combined everything that I love; talent management, workplace wellbeing, coaching, leadership, team performance, all of which are underpinned by a desire to help people achieve their full potential.
Realising that I wanted to move in a different direction, I enrolled on a Master's course in Occupational and Business Psychology.
My interest in women's health in the workplace came about as a result of my own experience. Throughout my life, I've always struggled with periods and live with a condition called PMDD (premenstrual dysphoric disorder). It is an extreme, debilitating version of PMS, which can cause cyclical depression and anxiety, among other symptoms.
I became curious about the impact of PMDD on women at work and carried out research to investigate this. What I found, is that women struggle to manage PMDD at work, but suffer in silence and do their very best to 'just get on with it'.
They are afraid to ask their employer for support, for fear of not being believed, being ridiculed or being seen as weak or incompetent by colleagues. This shocking discovery inspired me to set up SEE HER THRIVE™ and I'm now on a mission to break down the stigma surrounding women's health in the workplace, through awareness and education.
What happens next in my journey, who knows? But, it's safe to say I'm having the most amazing adventure along the way!
About See Her Thrive
SEE HER THRIVE™ is a business consultancy providing training and education on women's health. On a mission to break down the workplace stigma and taboo surrounding menstruation, menopause and everything in between, our aim is to create a future where women no longer suffer in silence and seek the support they need to thrive at work.
We provide workshops on women's health, coaching for women, consultancy on women's health policies and practices, and workplace events such as 'Hit Pause' Menopause Cafes.