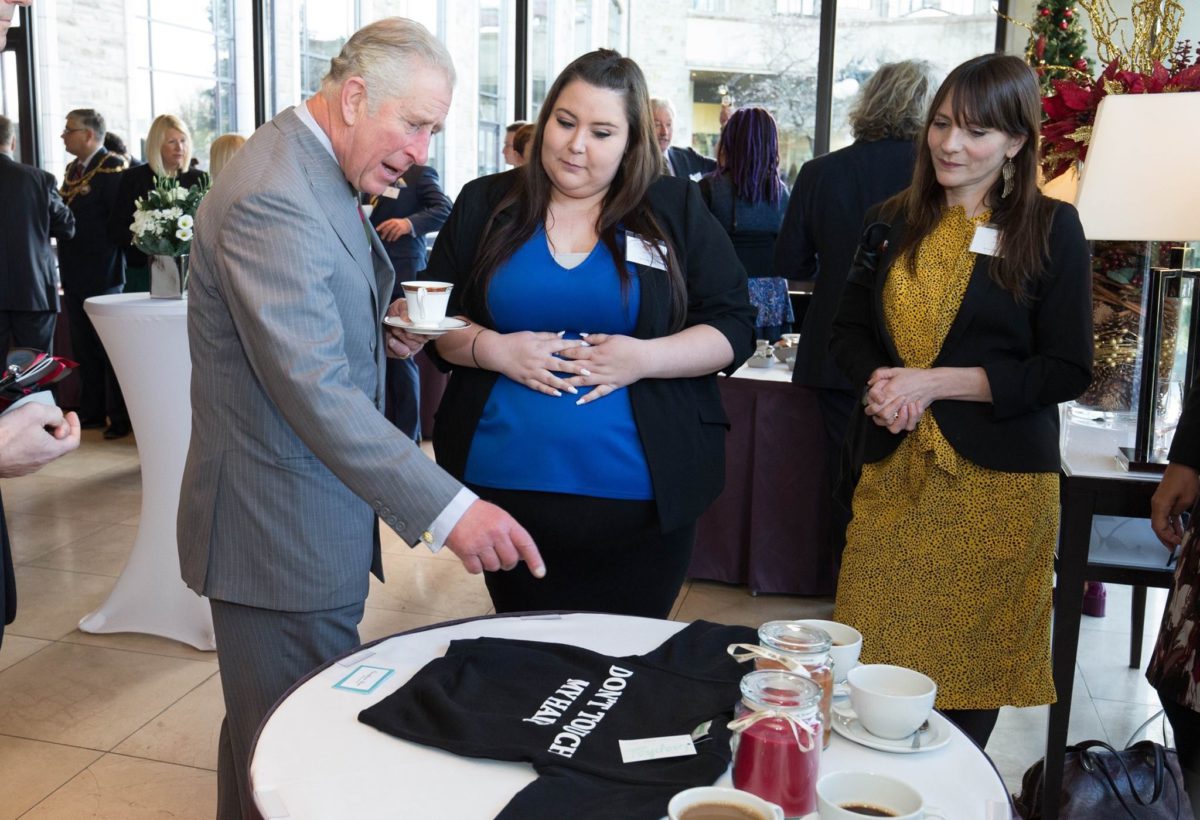 A Day in the Life of a Clothing Business Owner
Anaphase Store is Online and based in Cardiff. We stock our own designs and slogans printed into Clothing ranging from newborn to 5XL, Homeware where we make our own candles and bath bombs etc, Footwear, Cosmetics, Accessories, Gymwear, Art Prints and Upcoming Holiday items. At the moment we have bikinis but our Christmas stock has proven popular so far with our Christmas scenes candles. 
Background
I left school with GCSE's at grade E and below but being dyslexic I was told I probably wouldn't amount too much anyway so why bother. I got a job and I started at College for 3 years, I did all this while I became a manager at my job.
From that moment on I never really stuck to a job, I bounced around every 6 months to a new job.
Eventually, I decided I needed a change of scenery, so I quit my job, packed my things and I moved up to Cardiff in 2013.
Starting up & the Prince's Trust
I met one of my friends soon after moving here and we did talk about my business ideas but again I didn't know where or how to go about it. So I carried on with my day job, until one day I woke up and really wanted to pursue my dream.
I bit the bullet and quit my job,  googled 'how to start a business', and one of the first results that popped up was The Prince's Trust, so I called in and explained I wanted to start a business and asked if they could help me.
My business was slow to start off with which did dishearten me a little, especially as I thought I'd be a millionaire by the first month. Now I have developed an online following on my social media accounts, I have my website that gets a lot of attention, I am verified on Facebook and currently have a fully funded office in Caerphilly thanks to the welsh government.
I was a young ambassador for The Princes Trust, so I would attend events and do speeches on how the trust have helped me; my first event I read a speech in front of 500 people, that is scary stuff but it helps me build my confidence so it helps me hugely as well as shouting about the trust and everything they have done for me.
Press & gaining a following
I am now a volunteer and business mentor.  Along the way I have met Paul Mercer, Dan Bigger and Kelly Hoppen. Kelly loved my 'Don't touch my hair' sweatshirts and posted it on her Instagram along with Giovanna Fletcher who posted one of my candles on her Instagram story, which in turn sent a lot of people my way.
I have done an interview on BBC radio wales along with Heat, Kiss, Kerrang, Planet Rock and Magic.
I met prince Charles and at the same event I met Luke Evans. My business has also been shortlisted for 5 different business awards and in April I was invited by Buckingham Palace to attend Prince Charles 70th Birthday Celebrations. I have been mentioned in various new papers and magazines through my journey and its lovely to hear that people still find me just as inspiring.
A day in my life
Day starts at around 9am, not always at the office but up and ready to do what is planned that day. Sometimes, I go to the office to work on the website updating things, or other days, I am at a photoshoot getting some stock images for the website and new items coming out, or I could be on the radio chatting away, coffee meetings with other businesses, at the Princes Trust office helping with something or eating cucumber sandwiches in Buckingham Palace.
My days aren't always the same; I am always on the go, my intern recently told me that spending a day out of the office with me is exhausting with all the running around but I love it – I wouldn't chose to do anything else.
Website – anaphasestore.com
Social media – @anaphasestore on Facebook, Twitter and instagram  
Inspiring Interns is a recruitment agency specialising in all the internships and graduate jobs London has to offer.