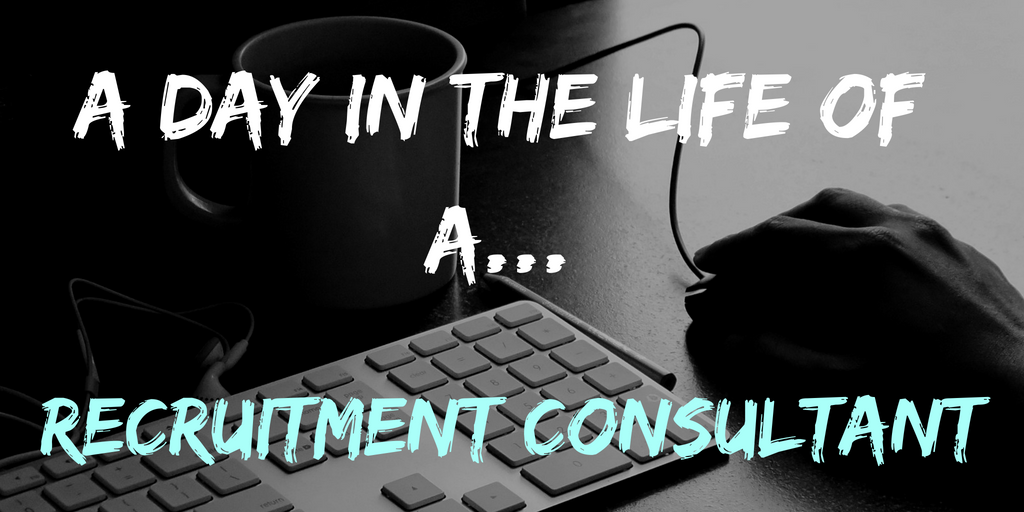 What is recruitment? A day in the life of a recruitment consultant!
What is recruitment?
When an employer needs to find a great new employee for a vacancy, rather than spend days or weeks of their own time finding the best person for the job, they often pay a recruitment consultant to do it for them.
A recruitment consultant's job is to find the best people (candidates) for the job and present them to the employer, their client. The client will interview the candidates and hire the best one.
Recruitment consultants also have to support the candidates they find, because being put forward for a job, interviewed and maybe undergoing assessments can be challenging.
Recruitment consultants can be very well paid, which is what attracts many people to the industry. But it's also a people business. It's about changing people's lives for the better by helping them find a job they love, and by finding employers the great people they need.
The recruitment industry is huge in the UK, so there are lots of jobs within it for people with the right desire and attitude. It is rewarding, but hard work.
A typical day in recruitment
It's hard to describe a typical day in recruitment. There really is no such thing! Here's what we do most of the time:
A recruitment consultant will win business with clients (that is, they will win an assignment to fill a vacancy).
Then they find the best candidates by advertising the role – perhaps on sites like Jobsite, Monster or Reed – and by searching for candidates on LinkedIn. They may also speak to their contacts to find a good candidate; all recruiters build up huge networks of useful contacts.
They then interview the candidates to assess how good they are, and introduce the best ones to the client. Afterwards they will often stay in touch with the client to make sure the candidate's first few weeks or months have been successful.
So our days are divided into winning business, finding candidates, interviewing them and handing them over to our client, the business who employs them.
It takes a lot of work to be successful in recruitment and you must balance many tasks every day, so in some recruitment firms new consultants are given daily targets they must reach that will help them hit the right productivity levels to be successful, such as number of sales calls made to clients and number of candidate CVs submitted for each vacancy.
Most consultants have core hours they must work (often 8.30 – 5.30 or similar) but choose to work longer because they know the financial reward is worth it.
Why the long hours? One of the big challenges of recruitment today is not only finding candidates but also getting through to them on the phone – they can be hard to reach in working hours. Most successful recruitment consultants therefore reach candidates at the start or end of the day, or on their lunchbreak.
Earning potential and working environment
Most recruitment roles are commission-based – you get paid on your results, with a fairly low basic salary but the opportunity to earn a lot through commission. Good consultants who work hard can earn a very high salary, and many do. Many recruitment firms also provide generous benefits packages, and the atmosphere can be very upbeat, with a good social life.
A lot of recruitment firms provide good ongoing training and development, offering you the chance to grow your people skills and expand your comfort zone whilst developing your career.
What do you need to be a recruiter?
Recruitment is a great career if you love people – which you must do in this job! You have the opportunity to make a real difference to people's lives and can develop great relationships with clients and candidates.
To be a successful recruiter, you have to be hard-working and determined, and never give up on job.
You must enjoy talking to people and be comfortable with it, face to face and over the phone. Recruitment is quite a "salesy" job and can involve lots of visits to potential or existing clients to win business, learn about new roles and stay in touch. It also involves a lot of talking with candidates when you interview them.
You don't necessarily need a degree to be a recruitment consultant. Attitude and commitment is far more important.
That said, recruitment is increasingly a career choice for university graduates from a broad range of degrees, especially those who want to earn well.
One of the most valuable skills in recruitment is the ability to establish trust with clients and candidates so that you can understand what they really want – so that you can do the best possible job.
If you are looking for your next role in Recruitment, we can help. Get in touch on 0207 269 6144 or apply for recruitment roles on our website.
By Helen Floor, Managing Director of 1-1 Recruitment Group
http://www.1-1recruitment.co.uk/     @11Recruitment
Inspiring Interns is a recruitment agency specialising in all the internships and graduate jobs London has to offer.