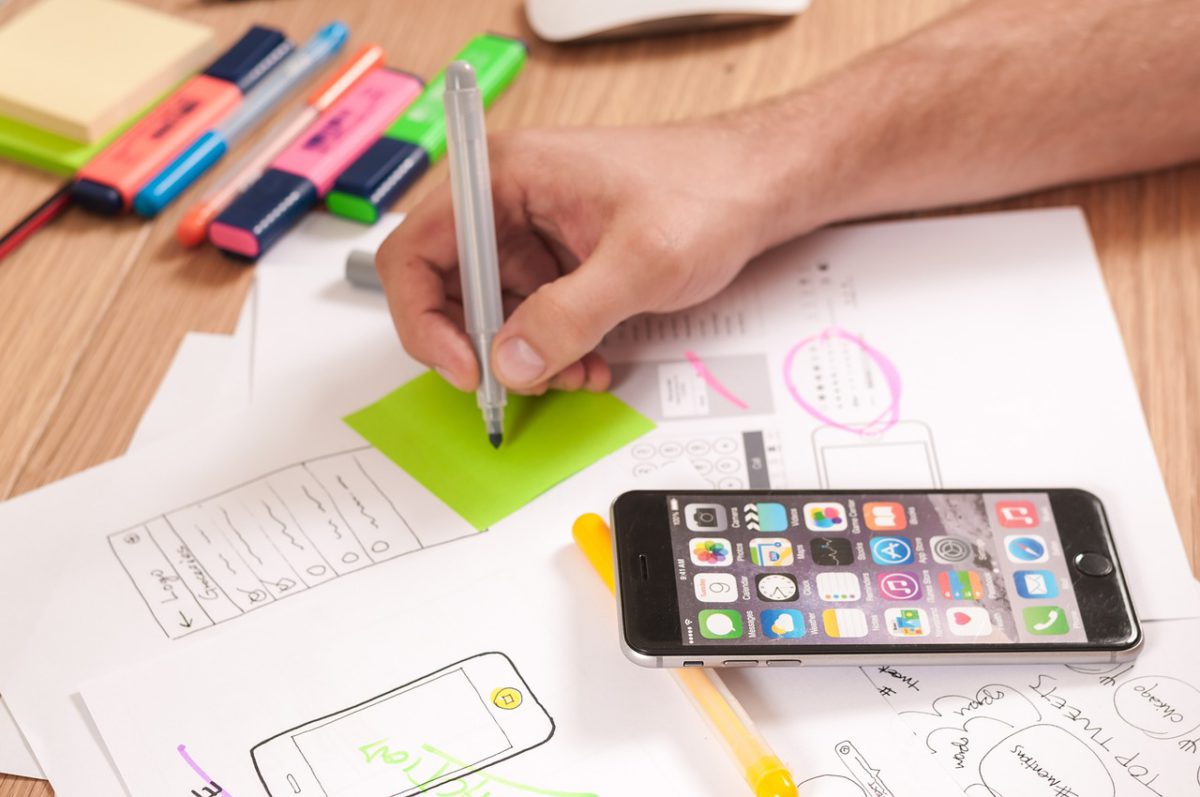 Courses and Certifications You Need to Get into App Development
Are you about to set foot in the practical world? Well, it is important to start your career in a field that promises immense growth. Whether you have a technical degree or a management degree, IT is always lucrative industry to choose. And there are several careers in IT and application development that stand out.
There are over 3.5 billion mobile users who contributed to more than 197 billion app downloads in 2017.  With the focus on IoT and mobile-based technologies, we can expect the number to go higher. With the increase in the number of mobile device users, we will see an exponential rise in the demand for unique and innovative mobile websites and apps.
Interestingly, most small businesses use  WordPress to build their website and want to launch their mobile app as well.  This will, in turn, increase the demand for application developers. For those with the right skill set, there will be a world of endless opportunities.
The question is how do you stick your foot in the door?
It is a fact that formal education doesn't always cover the practical aspects. Even if you have a degree in IT, the chances you have real knowledge of application development are slim. Unfortunately, practical knowledge and experience is something employers seek even at an entry level. That is why it only makes sense to consider application development courses and certification for hands-on experience. Here are some great options to invest in.
Google's Associate Android Developer
Android is Google's very own baby and the biggest open source mobile platform. It holds more than 80 percent of the market share. In 2016, Google offered a certification to those who can develop android applications. The purpose was to test if a developer has the practical skills. Within two years, it has become a prerequisite for anyone who applies for the position of the Android developer.
There are a number of online institutes that offer Associate Android Development courses to help you prepare for the exam. Since Android's market share is swiftly expanding, this certification is definitely worth your time.
Kony Development Certification
Kony is one of the most successful application development platforms. While it has simplified the whole process of building innovative apps, there is a lot to learn before you can get started. Kony development certification will open many opportunities for you in the job market. Since Kony focuses on innovative technologies, it will prepare you for the future. You will have the skills to develop smarter and much-advanced applications.
Kony Certification, though big on benefits, isn't too heavy on the pocket. However, since it revolves around cutting-edge technologies, you will need an extensive knowledge and training to get that certification. It is best to get enrolled in a Kony certification course before you apply for the certification.
MCSD App Builder Certification
While Windows Phones didn't prove to be much success, Microsoft is still a frontrunner in the world of technology. It also offers an MCSD App Builder Certification that will help you start your career as a web or mobile app developer. However, there is a catch. Before you can get your app builder certification, you need to acquire an MCSA certification.
Once you have your MCSA certification, you can move on to MCSD. There are several paths you can take. Either specialize in App Architecture and UX/UI or learn about App Data, Services, and Coding Patterns.
Salesforce Certified Platform App Builder
Salesforce is the rising force in the tech world. It has its own mobile app development platform and offers numerous certifications to developers with the right skills. If you want to develop enterprise level applications with a powerful functionality, this certification will help you gain the right expertise. As businesses realize the importance of mobile-based enterprise solutions, the demand of developers with Salesforce certification rises.
There are no prerequisites for SalesForce App Builder Certification. However, you will need to prepare a lot to earn it. Enroll in a SalesForce App Builder course to make sure pass the exam in a single attempt.
f you want to gain a competitive edge in this growing market, you need to develop the right skills and expertise through recognised courses and certifications.
Jenny Harrison is a passionate technology and lifestyle blogger. She loves to get engaged with the readers who are seeking for home, lifestyle and tech related information on the internet. She is a featured blogger at various high authority blogs and magazines in which she shared her research and experience with the vast online community. Follow her on twitter @MJennyHarrison for more updates.
 Inspiring Interns specialises in sourcing candidates for internships. To browse our graduate jobs London listings, visit our website.