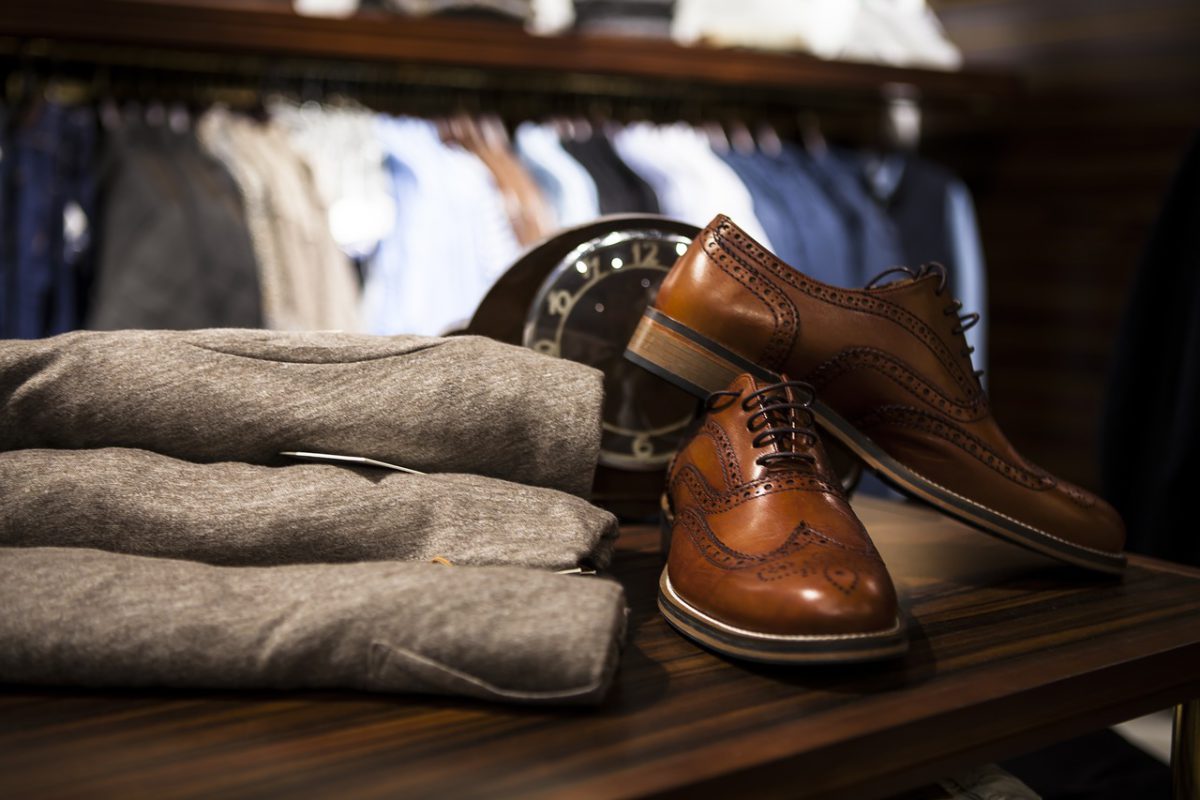 How To Get Your Foot In The Door: What Shoes To Wear At An Interview
Wondering what to wear to dazzle at job interview? Rachel Clinkard, from footwear retailer Charles Clinkard, shares her insight into which shoes will help you impress interviewers and get your dream graduate role.
It's no secret that employers will pay close attention to a candidate's personal presentation during an interview. Wearing the right sort of outfit will show the interview panel that you understand the role you're applying for, and it is also important for your personal performance that you feel comfortable and confident in the clothes and shoes you wear.
Although not all jobs will have a strict dress code, your choice of footwear will still influence your potential employer's first impression of you, so it's vital that you get it right. If you've got a job interview coming up, but you're not sure what you should wear, then just read on to learn the style of footwear you'll need to wear to impress and to feel confident on the day.
Business, finance, and office jobs
When attending interviews for roles in the high-flying world of business and finance, only one look will do: smart, highly polished business dress. You'll also want to pay attention to the fit of your clothes and also ensure that you can comfortably move and sit in them. To complete your outfit, you will need to wear a smart pair of formal dress shoes. We would always recommended wearing new formal shoes around the house to break them in as nothing will throw you off your game move than walking into an interview with a developing blister!
Your shoes will need to be in pristine condition, without any scuffs or marks, so give them a through polish the night before your interview. If you plan to travel to your appointment on foot, then you might need to give your shoes a last-minute polish in the toilets before you meet the panel, so it's a good idea to pop a clean cloth and some polish in your briefcase in case of emergencies.
While the dress code for office jobs can vary wildly, it's safest to assume that business attire will be required at interview. It's better to be overdressed than underdressed for an interview, so you'll want to stick with the tried and trusted formal dress and smart shoes for almost every kind of office job.
Creative industries
For many creative roles, applicants will have a bit of room for self-expression when it comes to their outfits. After all, creative firms are more likely to be looking to hire someone who knows how to think outside the box, so you've got a bit more freedom in terms of what you wear to the interview.
But that doesn't necessarily mean rolling up in an old pair of trainers or sandals. While it's true that many creative industries tend to have a more informal dress code, you'll still want to put your best foot forward during an interview, as it will show you're a professional and that you've made an effort to look your best. A smart-casual outfit is usually enough to impress at this sort of interview, so a pair of smart brogues or dark boots should hit the right spot.
Service, catering and hospitality
For roles in these sorts of industries, an employer will be looking for a candidate who will be immaculately presented when dealing with customers on the job. This is particularly important if you're interviewing for a position where you'll be the first point of contact for new clients or guests: for example, front of house staff in a restaurant, or a receptionist in a hotel.
As there can be so much variety across these industries, you'll need to do plenty of research and use your common sense when determining which sort of shoes will show that you'll be a good match for the company. It's probably not going to give a great impression if you wear leather shoes to an interview at a vegan café, for instance, so you'll need to show that you're the right 'fit' for a particular business. It may help to see if they have any staff photos on the website, as this may give you an indication of the sort of presentation they expect from staff when in the public eye.
While how you dress will impact your potential new employer's first opinion of you it will not be enough to secure you a job. You will also need to consider things like your body language, making sure you have an up to date CV and that you are able to demonstrable knowledge of the company and role you're interviewing for.  Just take this advice on board, and you're sure to stand the best chance of acing your interview and landing your dream graduate job.
Inspiring Interns is a recruitment agency specialising in all the internships and graduate jobs London has to offer.