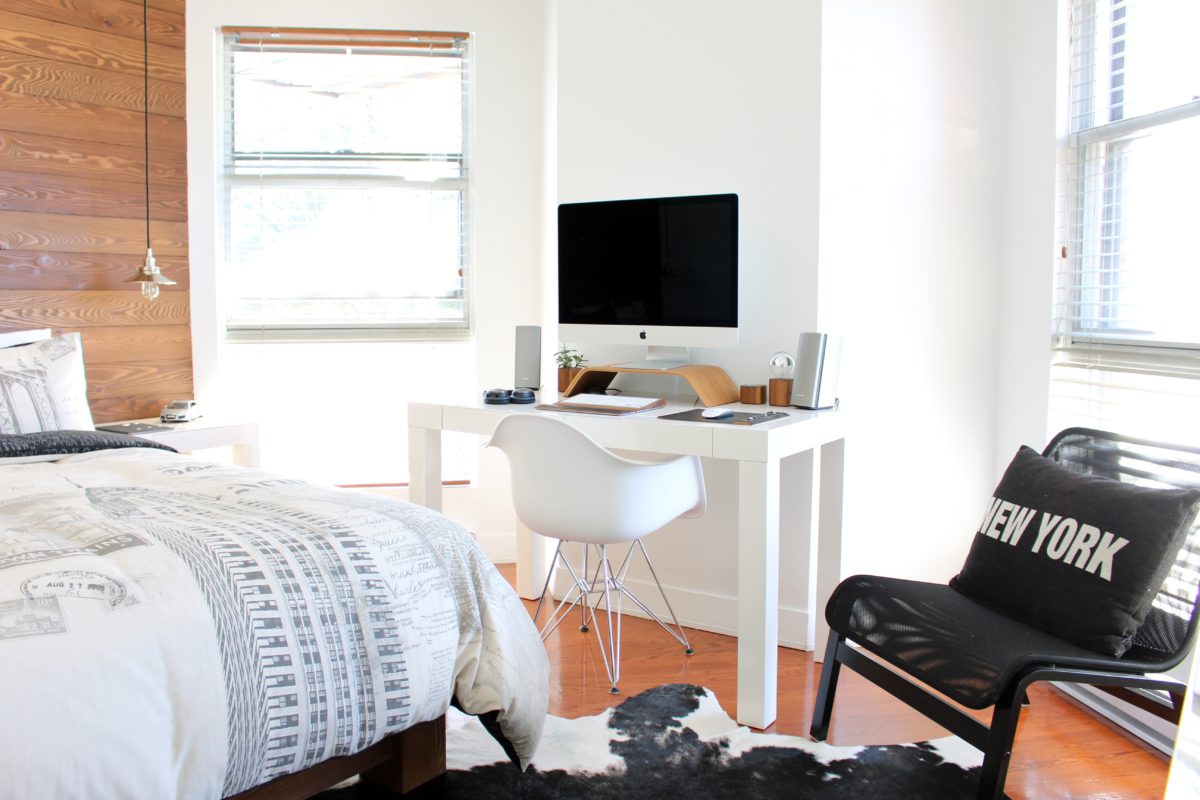 5 Ways to Decorate Your Student Bedroom
When you first arrive at university and entered your new bedroom, you might feel a bit daunted. Especially by those bars across the window.
'Well at least we'll know you're, um, safe', your mum will say, as cheerfully as possible, whilst trying to rub a weird looking stain off your new bedroom wall.
The first thing you will want to do when entering this foreign white cube is to decorate it, put your own stuff in there, and try to get rid of that hospital ward uniformity that is making you consider running the two hundred miles back home to your familiar childhood bedroom.
The only problem is, student housing and halls of residence often greet tenants with a list of rules. Rules which often begin with the words 'the use of blue tack is strictly forbidden'. A rule that seems odd when considering the four-week-long, 24-hour poster fair that dominates every Student Union across the country for the duration of October.
Does a cacti catch your eye?
Cacti and succulents are where it's at in terms of interior design at the moment. And as university term times make keeping plants alive quite tricky, making a spiky friend might be the best way to add some greenery to your new room.
The main difference between a cactus and a student is that a cactus needs to see daylight occasionally and isn't into binge drinking. So if you can bear to part the curtains, this is the plant for you. You can even get creative and make your own terrariums using old glass jars and bottles.
Gift yourself with some wrapping paper.
Paperchase is your new best friend here; cover walls, doors, and furniture with cool wrapping paper. It's cheaper than posters, and comes in all sorts of cool patterns and colours perfect for creating a quick theme than can be torn down in minutes when it's time to pack up.
Always fancied a flamingo patterned desk? Now's your chance. Plus, it'll protect your furniture and increase the likelihood of you getting your deposit back.
String it all together.
Sometimes it can seem like your landlord would rather you dealt drugs from your bedroom than used blue tack on their precious mouldy walls.
This is where an old bit of string and a packet of pegs for £1 can come in handy. Peg all your favourite photos and postcards to the string and pin the string up at each end, like a washing line; only you don't have to take it in when it rains.
Stick to stickers.
Wall stickers can be found on Amazon and eBay, featuring everything from butterflies to inspirational quotes, along with other less nausea-inducing images. They don't leave a mark behind, can be peeled off and reused, and cost about as much as pint in the North.
Bottle it all up.
Save your old vodka bottles, peel the labels off (or not depending on how much of a lad you are) and stick a string of battery operated fairy lights in them. Instant atmosphere, whilst still maintaining that you like a drink.
Splash out on Bombay Sapphire or Gordons if you want a colour tinted light.
Kaya is a University of Nottingham of Graduate, who writes a personal food blog. Find her on LinkedIn. 
Inspiring Interns is a graduate recruitment agency which specialises in sourcing candidates for internship jobs and giving out graduate careers advice. To hire graduates or browse graduate jobs London, visit our website.