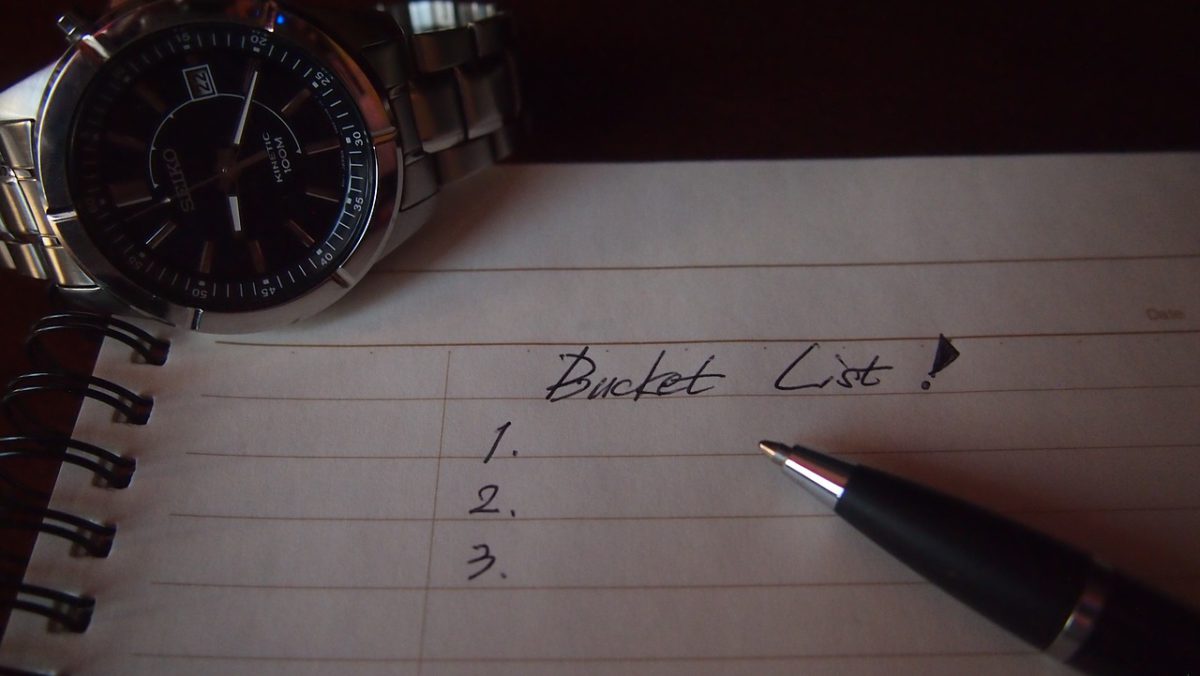 The Ultimate University Bucket List
Whilst the main reason to go to university is to graduate with a degree, you're also there to enjoy yourself and experience new things. Here are our top ten activities to add to your university bucket list to get the most out of your student experience.
1. Blow your student loan in the first term (and then learn from it)
Every single student will achieve (or nearly achieve) the big loan blow out: that moment you realise how many zeroes have landed into your bank account. The credit-card-happy spending spree that follows  is common behaviour for all students.
Just remember that each student loan is meant to last you a few months; try not to live like a celebrity in the first week and like a pauper for the months following.
2. Learn to cook
Although this may seem obvious, in all likelihood you're probably planning on living off beans on toast during university, much to your parents' dismay. University is the perfect time to experiment with dishes and hone your cooking skills that you're guaranteed to need when you've graduated.
It may even work out more cost effective to cook delicious and healthy meals. If you like to cook in large volumes, your flatmates will be grateful for the leftovers too!
3. Go on a pub crawls
Pub crawls are an awesome alternative to your standard pre-drinks and clubbing night out. They can be a society-organised event or just a case of rallying up your housemates and friends and hitting all the pubs in one area.
Not only will you feel an unwarranted amount of pride when you complete it, even if you don't, you'll be a lot more familiar with your new surroundings after you've travelled through the whole city in search of the next pub.
4. Do some charity work
There will be hundreds off opportunities to get involved in charity work either through your university or local area. It's a great way to volunteer your time effectively, raise some money, help those in need and even make new friends! It will also look good on your CV…
5. Join a society
From Bacon Society to Harry Potter Fans, there are thousands of university societies around the UK that will cater to everyones interests.
Attending your freshers fair or talking to your university's students union will provide you will all societies that are available to join at your university. Even if you only attend a meeting on a whim, societies are the perfect place to meet like-minded people.
And if there isn't a society that takes your fancy? Make a new one!
6. Prank your flatmates
This isn't a must, but it sure is fun! Not only is it a great bonding exercise but its also an opportunity to get creative. Renowned pranks are sticking post it notes everywhere, covering everything in the bedroom with tin foil, or placing hundreds of plastic cups on the floor filled with water.
Just… don't push it too far, maybe. Grudges last a long time in student houses.
7. Pull an all-nighter
You're not a true student if you haven't had to pull at least one all-nighter throughout your degree.
Whether it be the big D for dissertation, a group project or subject paper, spending the dark hours of the day sitting in the library, slippers on and duvet wrapped around is a common scene for students up and down the country.
8. Have a house party
Nothing says party like an old school house party. Invite all your friends and course mates and all their housemates for a good rave at your house. You could even choose a theme, fancy dress or occasion, but then again students don't need an excuse to drink and party.
Just make sure you tell your neighbours in advance!
9. Take your house out to a pub quiz
What better way to get to know your housemates better than having to test each others general knowledge ability and work as a team! Loads of pubs and even your SU will hold a variety of quizzes. An alternative night out and great prizes!
10. Graduate!
This is the main reason you're at university and you're paying a hell of a lot of money to go! Make sure you come out with the degree that you want.
---
Rebecca Miller is a freelance multimedia journalist and graduate from Bournemouth University. You can check out her online portfolio here and find her on LinkedIn. 
Inspiring Interns is an internship and graduate recruitment agency. To browse graduate jobs, click here. For senior digital and mobile jobs, please see Inspiring Search.