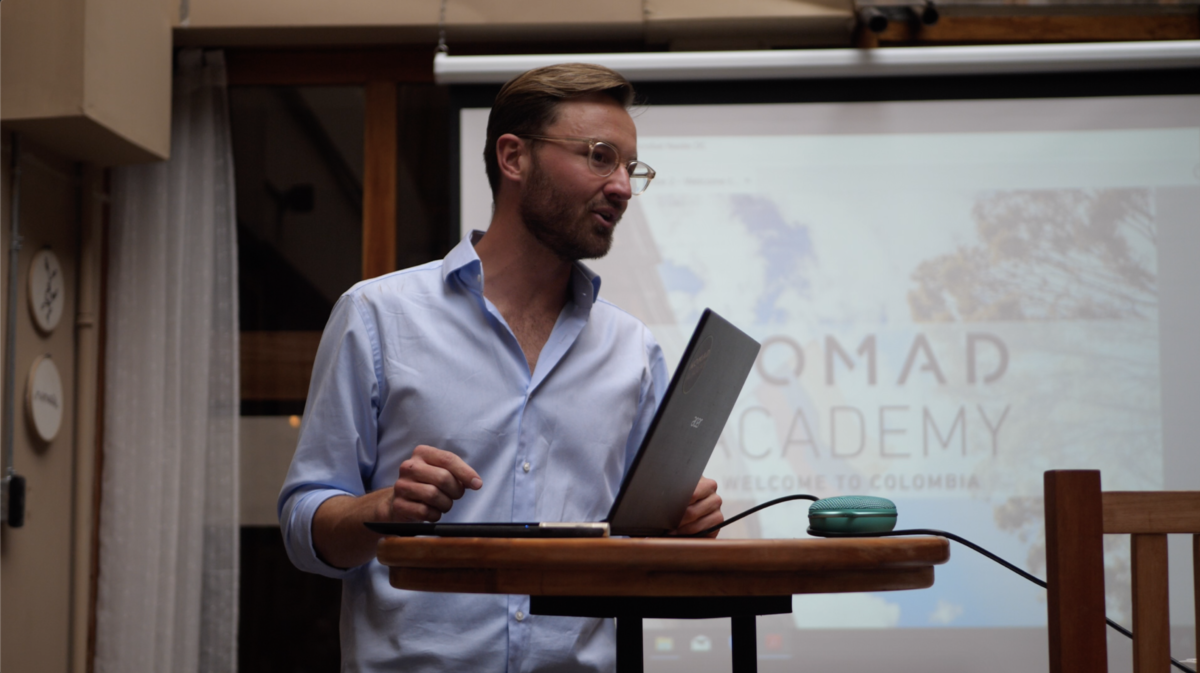 3 Nomad Academy Alumni tell us how they started their businesses
We partnered with Nomad Academy, a training provider who offer the chance to undergo a full-time or part-time course aimed to equip you with skills and knowledge to launch your own business. All the while travelling the world. 
What's on offer? 
The course can be experienced as a full time one with 12 weeks abroad across South East Asia. Additionally, you can also do a part-time course alongside your current job with 2 weeks abroad in Peru. You will get the chance to be mentored by top business coaches.
Course includes:
1-on-1 coaching
Group workshops
Online courses
Fitness & meditation
Co-working & co-living with like-minded people
94% of alumni are in entrepreneurial careers.
We spoke to 3 Nomad alumni that started their own businesses. They shared their journey with us.
Attila Nagy – founder of WPKurzus (WPCourses) 
In 2013, Attila began his entrepreneurial journey as a result of his lack of technical web design and development skills. He wanted a high-quality website but didn't know how to build one.
He came across WordPress, but found the tutorials available were sprawling. Even after months, he was only at an average level. This sparked his eureka moment. What if he could provide succinct WordPress courses to help people to build high-quality websites faster, cheaper, and better?
So he did and WPKurzus was founded in late 2015. In 2018 Atilla joined our Latin America program to accelerate the growth of his business.
Diego Olaya – founder of Utamu
Utamu is an ethical fashion brand that celebrates craftsmanship and supports children's education. Utamu's vision is to contribute to universal education.
They partner with Masicorp, a results-driven organisation that is tackling the low level of literacy in Masiphumelele, a community in South Africa where more than 40,000 people live disadvantaged and poor by the legacy of apartheid.
For every jacket or tunic sold, you sponsor 3 months of English and Maths class for a child at Ukhanyo Primary School in Masiphumelele.
Emily Brennan –  founder of EB Digital 
EB Digital is a digital marketing agency that offers marketing solutions for growing businesses. 
Emily is an award-winning digital marketer with the expertise and enthusiasm to help businesses grow. She is a tenured agency executive who understands the most efficient ways to attract customers and increase revenue using online marketing.
She also has deep digital roots and a proven track record of understanding business needs. Moreover, she understands how to design effective marketing programs. This has enabled businesses of all sizes to benefit from search, social and digital display marketing.
Click here to apply and start your own business. If you'd like to discuss the programme further get in touch on 0207 269 6144.
You can read more about Nomad Academy via their website.