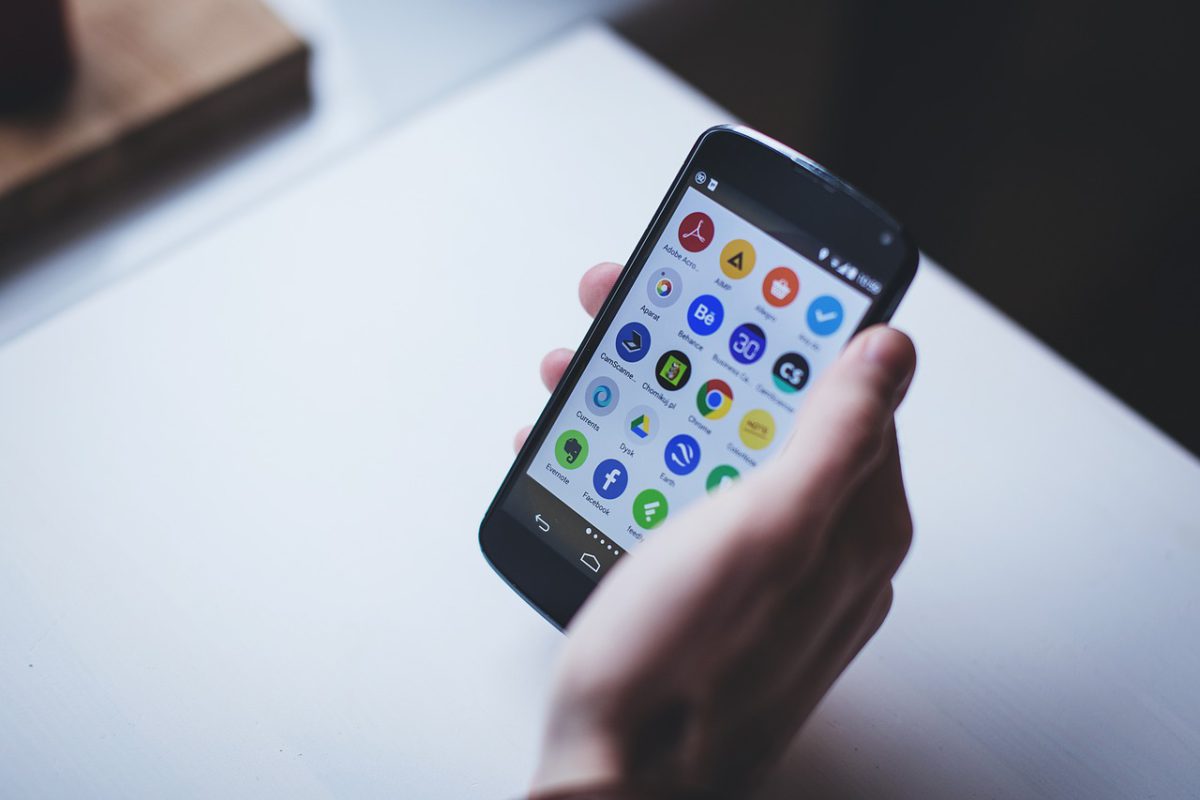 Apps And Tools To Help You Go From Intern To Full-Time Employee
Many students work as interns in a professional work environment while they're attending university classes. As an intern, you have a chance to gain great work-life experience, establish professional contacts and get a head start on your career.
If you plan to transition soon from an intern to a full-time employee, you'll need to make the most out of your internship. More than that, you need to carefully plan and prepare for this monumental transitional step.
While it can be challenging, rest assured that there are several digital tools and apps available to help you with this process.
Choose your own apps

The time to begin exploring digital tools designed for interns is while you are still an intern rather than after you have graduated. This will help you to maximise the use of as many of the apps that are designed for this purpose as possible.
Some apps can be used right away, such as those helping you to navigate through a new office where you're interning and to assist with your interpersonal or team-building skills. Others may help you to plan for your transition to full-time employment in different ways. Google Calendar can be useful, but you should also consider simple note-taking apps such as Letterspace.
Take some time and search for apps based on your personal preferences, as well as ones that specifically help interns. LinkedIn is an obvious choice, and you'll be using it after you finish your internship, but an app like Staples – dedicated to providing office supplies – can come in handy if you have to run errands.
Online tools for job seekers
Social media apps make it faster and easier than ever before to identify key industry players and reach out to them. It also makes it easier for job hunters to identify you as a potential applicant.
Again, LinkedIn is one of the most popular professional social media platforms, and you can utilise its benefits by sharing content regularly, reaching out to potential new contacts and writing online notes.
Remember to link with the professionals who you meet while interning so that you can stay in touch with them throughout your career. In many industries, the professional circles are relatively small, and there is a good chance that you may work with some of these professionals again in some capacity in the future.
Manage your time
As an intern, you must carefully manage your time each day. This is even more true when you're trying to hunt for a full-time job while still working.
Time management apps are available free of charge, and you can easily use them to help you complete different tasks, create schedules, ensure that you do not overlook any important to-do items and more. One of the most popular time management apps that will keep you productive is Trello, but your best choice is to search and try several apps before picking the one that works best for you.
You can find good advice via social networks
Thanks to social networks, you do not have to second guess yourself about any professional questions or concerns that you have. You can use social media to seek advice from peers and mentors. Portray yourself as eager to learn on venues like Facebook and LinkedIn, or even Reddit and Twitter, but avoid being too bothersome to busy professionals.
Another idea is to use social media to connect with former interns. They may provide you with excellent tips and insight. Keep in mind that others may have already asked your question, so spend some time exploring the many posts that may have already been created about your subject before you spend time creating a new post.
Outside the realm of the most popular social network, you could also search for specific forums dedicated to your line of work.
Teamwork apps for collaborations
In most work environments where you may spend time as an intern, you will be immersed in a team environment. In this environment, you must complete your duties while also respecting your colleagues' duties and obligations.
In some cases, you may work directly with others, and in other cases, there may be indirect yet mutual collaboration on projects. There are exceptional teamwork or collaboration apps available that can help you to take your newly expanded knowledge of teams to the next level as you hunt for a full-time job in your field.
Whether it's team messaging, screen sharing, video conferences or editing a document together, collaboration apps can be used by people sharing the same office, or remote teams. Apps like Asana are free to use, and you can check them out while you're still an intern.
Apps for the aspiring entrepreneur
Many recent graduates have an entrepreneurial mindset, and there are excellent apps available to aid you with your dream to start your own business. Of course, before taking the self-employment route, you should get to know IT concepts, as the vast majority of business today is conducted digitally.
Regardless if you want to be a freelancer or start a growing company of your own, you can use any number of entrepreneurial apps to set up a home office, manage a co-working space, learn about IT concepts, communicate with others remotely, manage your business's finances and more.
Apps such as Slack, Buffer and others can help you to stay organised and save time while you launch your business. You don't necessarily need to be a jack-of-all-trades to be a successful entrepreneur. Instead, you simply have to find the right technological tools to use and make ample use of these tools and apps on a regular basis.
You've learned a lot as an intern…
Working as an intern while attending university is an excellent way to develop real-life work experience and establish wonderful connections, but you should not rely solely on your internship to prepare you for the next stage of your professional career. There are exceptional digital apps and tools available for immediate download, including many free or affordable apps.
Digital tools can help you with everything from networking and time management to job hunting, teamwork and more. They can help you to get the most out of an internship opportunity and to more successfully and easily find a full-time job after you graduate.
Spend time exploring some of the leading apps today to find the ones that will be most effective for your needs. Keep learning, share your knowledge and make digital tools work for you, as you move from being an intern to being employed full-time. Good luck!
Josh McAllister is a freelance tech writer and business consultant based in New York. In his free time, he enjoys gadgetry and all things geeky, the outdoors, and spending time with his family. You can reach him on Twitter @josh8mcallister
Inspiring Interns is an internship and graduate recruitment agency. To browse graduate jobs, click here. For senior digital and mobile jobs, please see Inspiring Search.