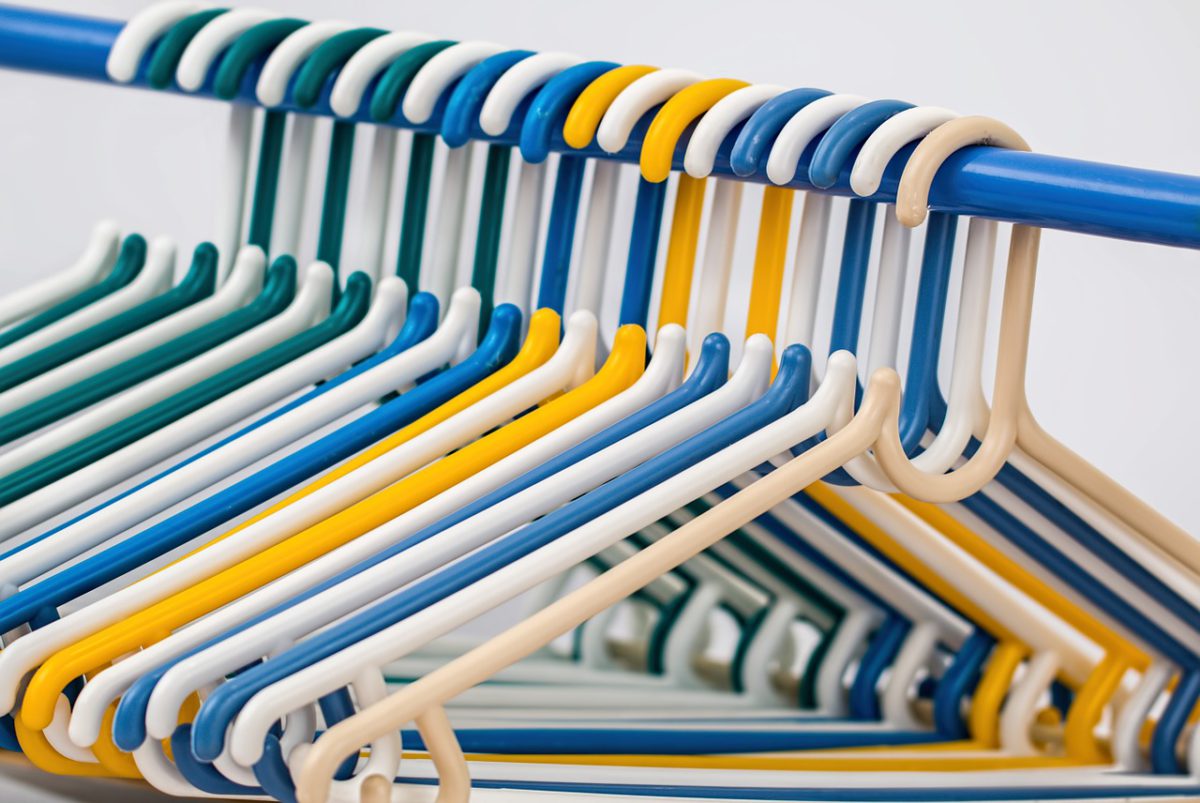 Make Your Money Go Further: Clothes Shopping On The Cheap
Everyone loves a bargain but no-one loves sifting through racks of poorly organised, scruffy sale items in the hope of finding a hidden gem. There's a limited choice of pieces and when you finally do find something you like, it's two sizes too small! If you want more choice you could try the notorious Boxing Day sales, but you're more likely to come away with a black eye than cheap clothes.
Here are a few tips for thrifty clothes shopping. Evade the agony of the sales while saving those precious pennies.
Back to basics
There's nothing wrong with paying a bit more for an exciting, good quality clothing item. If you've found a highly patterned statement pair of trousers, they'll do the talking! This means the rest of your outfit can be relatively plain to compensate and, because plain clothes look very similar, it doesn't really matter where you purchase them from.
For example, an almost identical plain black t-shirt costs £12 in Topshop but just £2.50 in Primark – no-one will know the difference! Even if your ethics prevent you from shopping in cheaper stores, there will be charity shops to tick your boxes. Go budget for your basic, plain items.
Shop around
There is a lot of overlap in the items that different shops stock, especially when it comes to brands. Because each shop prices their items independently, shopping around will guarantee you get the best price for your branded item.
Try shops such as Get the Label for massive discounts on big brands. It'll make you regret ever buying merchandise direct from the brand!
Supermarket sweep
Most people don't think of a supermarket as the place to go for a new outfit. But with all the leading supermarkets now boasting a fashion range, perhaps they should.
The clothes at supermarkets can be a lot more affordable than typical clothing stores and you can even earn supermarket loyalty points on your clothing purchases! Plus, with major designers designing clothing ranges for the supermarkets – e.g. Gok Wan for Sainsbury's TU label – you won't be disappointed by what you find!
Be charitable
There's an unfair stigma attached to buying clothes from charity shops. Okay, they used to belong to someone else. But after one wash with your own washing powder/fabric conditioner combo you'll soon forget it.
There's no limit to the labels that charity shops stock. You could get something like an expensive River Island dress or a Burton shirt for under a tenner!
Savvy student
If you're a student, make sure you capitalise on your student discount because you won't have it forever. Most clothing shops with a strong young adult clientele offer a 10% student discount, including New Look, Topshop/Topman and ASOS.
River Island offers a massive 20% student discount which coincides with the payout of student loans. Don't be caught out, though, because most retailers exclude sale items from their student discount offer.
Delivery demon
Delivery is always that sneaky unexpected cost that pushes your online purchase from affordable to excessive. To save on this non-optional add-on, try the collect-in-store option. This is usually cheaper than home delivery, if not free.
If the retailer you're ordering from is purely online, do a joint order with friends and get it delivered to a single address. Once you've split the delivery cost between you, it won't make too much of a difference to your overall spend. If you've found several friends (or just ordered a lot of items) you may even cross the order total threshold to qualify for free delivery!
Hopefully, with the help of this guide, your bank balance won't get hit so heavily by your next dose of retail therapy. Go splash the cash – or not!
Inspiring Interns is an internship and graduate recruitment agency. To browse graduate jobs, click here. For senior digital and mobile jobs, please see Inspiring Search.