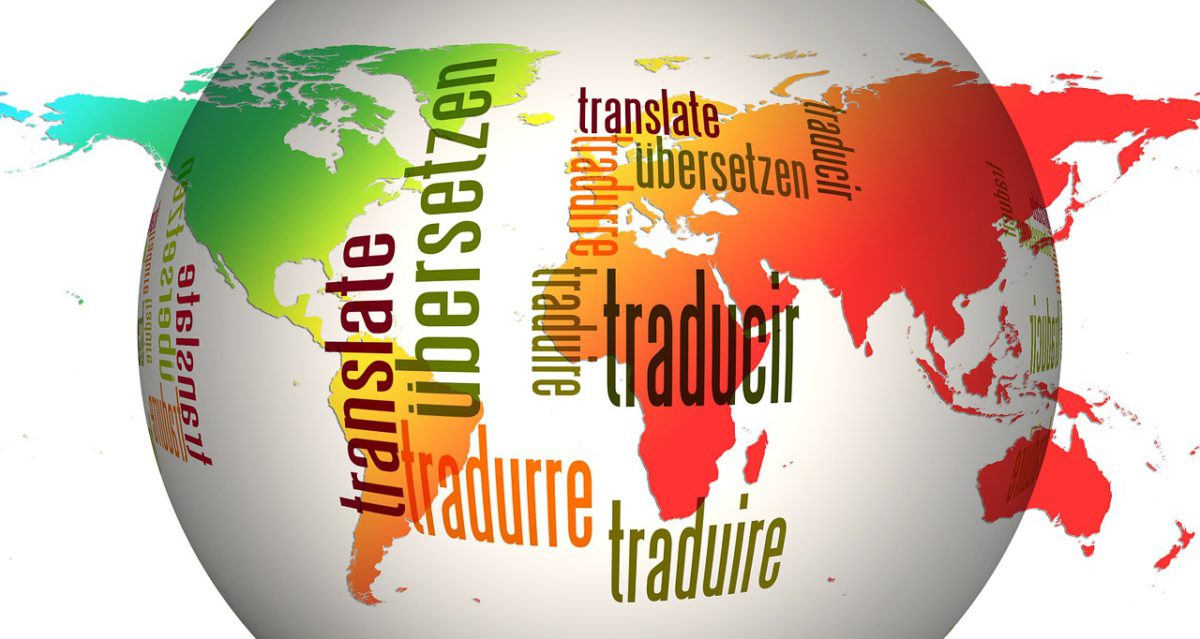 Are EU Into Translation? Blue Book Translation Traineeship Overview
The European Commission Blue Book Translation Traineeship is one of several European Union programmes taking place across different countries and institutions.
Running twice a year for a period of 5 months, the scheme is open to university graduates from all over the world with a strong interest in translation and all things Brussels.
Successful candidates have the opportunity to work in the Directorate General for Translation and meet young professionals from all 28 member states and beyond. It's also one of the very few paid graduate-level opportunities in the translation and localization sector.
Interested? Here's what EU should know:
1. Requirements
To be eligible for the traineeship, you must fulfil the following requirements: have completed a 3-year university degree, be fluent in English, French or German, and speak at least one other official EU language fluently.
In addition, if you're a native speaker of English, French or German, you must also speak at least one of the other two in order to be considered. Lastly, you must be able to prove that your foreign language skills correspond to level C1 or C2 of the Common European Framework of Reference for Languages.
2. Application Process
The recruitment process takes place twice a year and a separate application must be submitted for either the March or October session. Registration runs in August and January, respectively, and the recruitment process is consists of three parts: registration, pre-selection and selection.
The process is quite painless compared to most graduate schemes. There are no psychometric tests involved, and the most time-consuming part is writing a 1000-character covering letter in your mother language.
It takes up to two months for your application to be evaluated. If you're identified as potential trainee material, you're given 7 days to provide proof of what you included on the form. Since the time is quite limited, it's a good idea to have your references and diplomas ready in advance. As long as your documents are in any of the official EU languages, you do not need to have them translated.
If the proof you provide is satisfactory, you'll be 'pre-selected' for the programme. This means that your profile will be included in the so-called Blue Book, and will be reviewed by the staff of the language department you've applied to.
Finding out whether you've been selected can take from several weeks to several months, especially if someone else drops out last minute. In addition, being 'selected' is not the same as having your place confirmed. Receiving the official offer can also take some time, and you might have to hand in your notice before you've received and signed the traineeship contract.
3. Location
Although the official traineeship website only mentions Brussels, the majority of the EC translation departments are actually based in Luxembourg.
Despite its small size, the country has a lot to offer, including castles, vineyards and walking trails. However, it's also a stone's throw away from Germany and France. In fact, you might even choose to commute to work from across the border. The rents in Luxembourg City can be as high as in London (if not worse), and you'll likely spend a huge portion of your living allowance on accommodation.
4. Work
As a general rule, you'll join the language department which corresponds to your native language. Most of your colleagues will be of the same nationality as you and you'll often share an office with another trainee.
At the beginning of the traineeship you'll be assigned an Advisor, who will be your mentor during your time at the Commission. It's very important to have a good relationship with them, as they will be the ones writing you a reference at the end of your contract.
You'll also work closely with other translators in the department, who will review your work and give you feedback about your translations. The texts you'll translate will range from official legal documents to letters, brochures and press releases. You'll also be able to boost your technical skillset by working with various translation software and CAT tools, including some exclusive to EC employees.
5. Trainee Life
During the traineeship you'll be required to work 40 hours a week, but being in the office will only be one part of your life as a trainee.
Firstly, you'll spend plenty of time visiting other European institutions. During the first and last month you'll take part in some mandatory visits in Brussels, but beyond that, where you go will depend entirely on the interests of your cohort.
Luxembourg itself is home to several institutions, such as the Court of Justice, the Publications Office and the Translation Centre for the Bodies of the European Union. However, if you're lucky you might even see a plenary session at the European Parliament in Strasbourg.
6. Socialising
The traineeship will give you plenty of opportunities to socialise. At the start, you'll be asked to choose your Trainees Committee and to form subcommittees, which work similarly to uni societies.
Their primary aim is to come up with and organise activities you can take part in as a group, such as parties, trips and sports. Getting involved is great fun and has the potential to boost your CV, especially if you manage to organise a very successful event or come up with something new.
Last but not least, as a translator you'll have plenty of opportunities to brush up on language skills. Luxembourg itself has three official languages, but the capital is full of expats from all over the world.
This means you'll probably share a flat with several other nationalities and will be able to practice with your housemates. If your cohort establishes a language subcommittee, you'll also get to attend language classes taught by your colleagues.
Marta is a Warwick graduate with a Masters for Research in Italian Studies. Fluent in three languages, she is passionate about people, research and intercultural communication. Find her on LinkedIn and her personal blog.
Inspiring Interns specialises in sourcing candidates for internships and graduate jobs.
Read our article on which languages you should learn as an English native speaker.