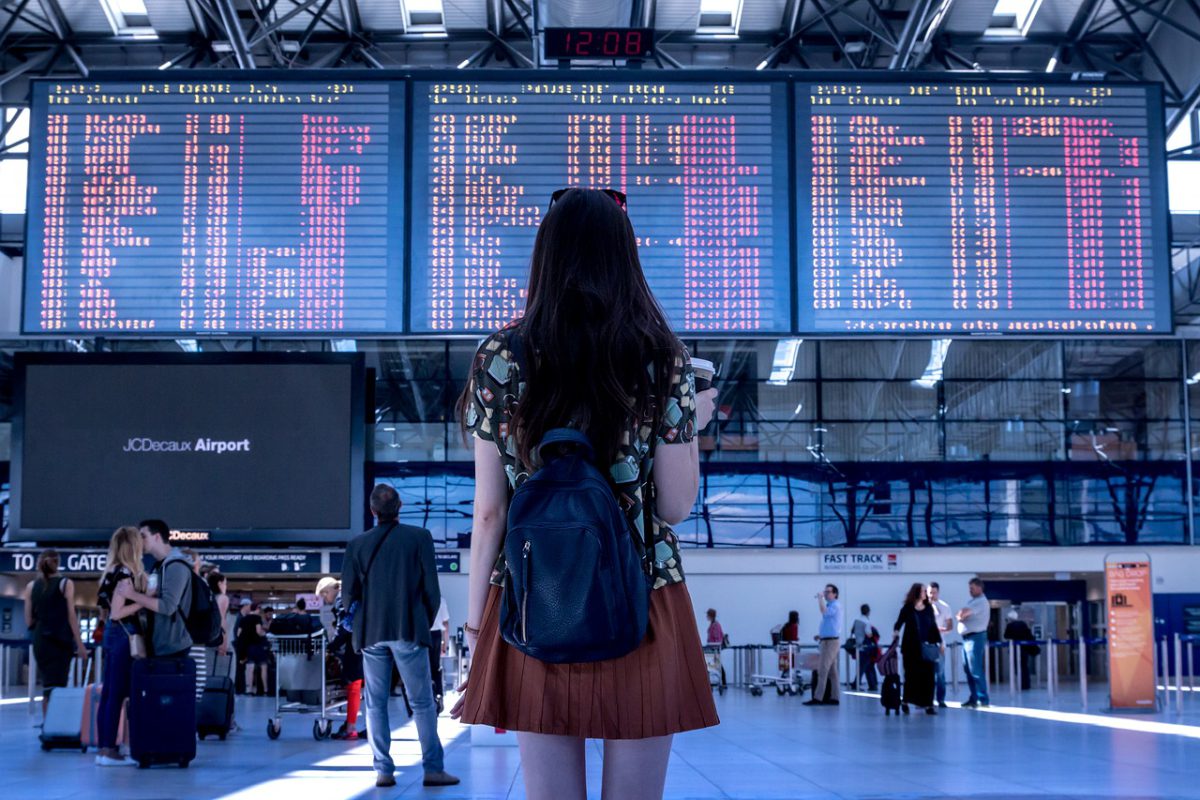 For Students From Abroad: Preparing For Arriving At Halls
"Be careful."
"Don't forget your toothbrush!"
"Be sure to take enough money."
But what happens once you actually get there, on the day you get there? Here are four things most people forget to tell you about moving abroad to uni, that you most definitely should keep in mind.
Become a Tetris master
The halls will be small. Which shouldn't be a big problem if you only have a couple of suitcases, but be warned: the space is really confined. If you're tall enough, you might even be able to write on your desk, take a shower and lay in bed all at the same time.
Though we'd like to think the small halls are part of the uni's hidden agenda to urge students to socialise outside of their rooms (and not at all due to budget costs) you're gonna be here for a large part of your initial uni life. It's worth spending a little effort into making it homely.
Conquer  the (first) night
Ideally, you should plan your flight so that it lands sometime around midday, giving you enough time to get to the halls and still have the stores open. But sometimes this is not always possible. The Independent made a (very thorough) list of all the things you should remember to bring for your first term, but there are three things you should absolutely never forget.
Buy your dinner and breakfast at the airport. Get two sandwiches, or a salad, or a packet of crisps – anything really!
You won't have any bedding. Therefore, it might be worth adding a bed spread to your list of items to pack. It might take a tiny bit of space in your luggage, but it will be worth it.  Who knows what things that poor mattress has touched (also, it'll get cold at night, so bring a thick jumper).
For those of you lucky enough to land a room with an ensuite: don't forget the toilet or tissue paper.

Rule the streets
Another good idea is to arrive a few days before classes actually start. This It really does help in getting you to adapt to your surroundings. Take a walk around the city centre to look at grocery stores, household stores, pubs, etc. Get a feel of the place so you don't feel like a complete outsider.
Sara Tardiff argues that, amongst other things, the best way to get to know a place is to get lost in it – even if half the time it's not what you intended. If anything, this will give you a chance to explore public transport and get to know people by asking for directions. For peace of mind, it's probably best to keep a map/smartphone around.
Finally… be a health wizard
It might not sound like the most important thing to do at the beginning, but it's always best to get it out of the way: find the nearest GP practice and register with them. Usually they will be somewhere in the uni grounds, but this is sometimes not the case.
Having your details in their register is always best in your own interest if something happens. Plus, the NHS (the publicly funded national healthcare system for England and one of the four National Health Services of the United Kingdom), is very good at accommodating foreigners. Take a look at their online booklet; it might come in handy!
And don't worry if you don't feel like you fit in straight away. At the end of the day no-one who gets to halls, be it foreigners or locals, has any idea what they're doing. It's part of the experience!
Inspiring Interns is an internship and graduate jobs agency.