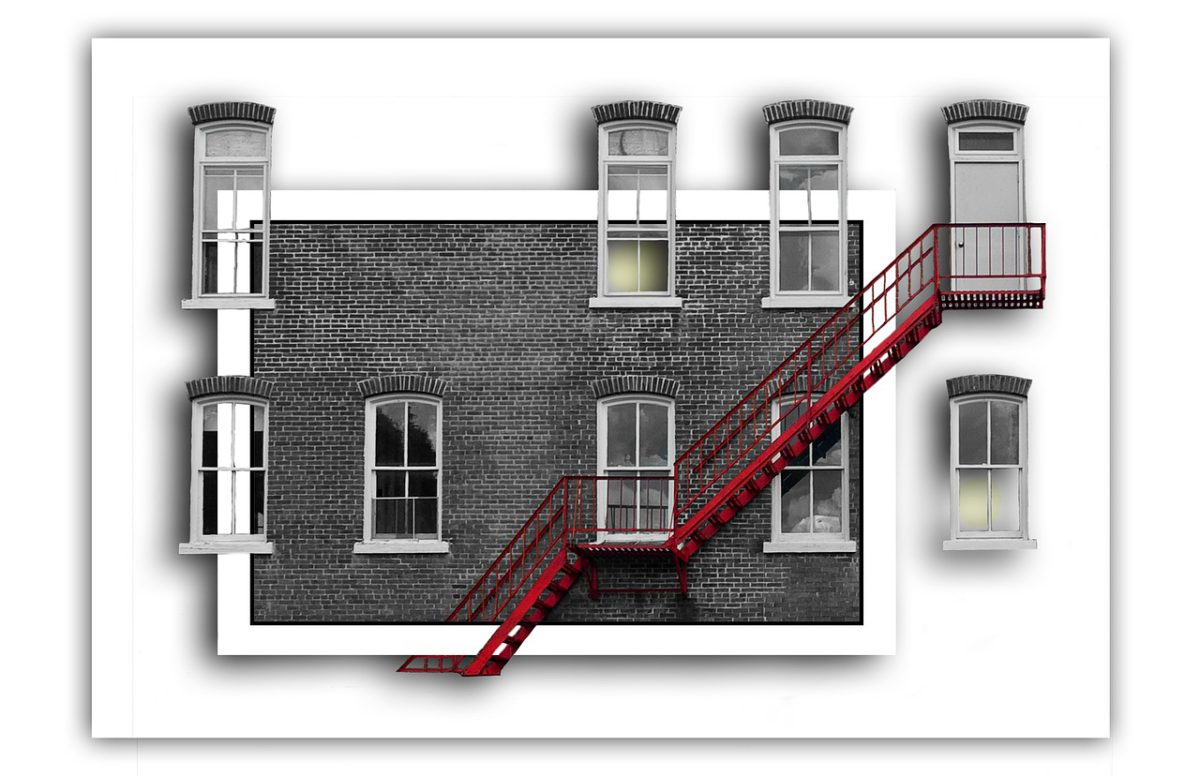 From Halls To Housing: How To Battle Second-Year Blues
That first-year flurry of exciting possibilities has been and gone. One-of-a-kind societies, scary reading lists to plough through, and perhaps one too many £1 Jägerbombs…
As wise old Rafiki once said: "It's in de past."
For many, entering second year at university means leaving behind the comfort of student halls and plunging into the realm of moody landlords and private housing. Gone are the days when you can leave your room key in a savvy secret spot (above your door?). No longer can you rely on the flat on level three to host Friday night pres. Nor can you pop down the hall for a cuppa with whoever else is in need of a procrastination partner whenever you feel like it.
Still, it's not all bad. Here's how to manage the transition from halls to housing like a pro.
Host a dinner party
So you've just moved in with a close group of pals, or perhaps a bunch of unfamiliar faces. Either way, one surefire means of solidifying friendships is food.
Everyone loves a good meal, especially when someone else is doing the cooking. And if gastronomy was never your forte, no need to worry. Try the following ideas for guaranteed success:
The dependable pasta bake. These sumptuous dinners tick all the student essential boxes. They're not only quick, easy, and cheap, but delicious and filling too.
The classic curry. Affordable and adaptable, making curries is a great way of tickling everyone's taste buds while also keeping to a low budget. From vegetarians to spice-addicts, concocting the perfect curry is always within reach. Check out the link above – Jamie's got you covered.
The fail-safe fajita. Ask your friends to bring wraps, a salad, or a topping of their choice. Get multiple hobs sizzling to get everyone involved. Neither the preparation (nor the price management) of this much-loved feast has ever been so simple.
Organise work dates
Fancy trying out the coffee shop that's just opened down the road? Feeling a little lonesome? Kill two birds with one stone. Invite a pal to see your new hood, then head for a relaxed work session amidst those eagerly-awaited edgy vibes.
We can all justify spending money on 'brain-food'. Energy-boosting coffee and cake is an absolute must to get you started on your latest essay. That word count's zooming up, a good gossip filling in your moments of writer's block, and you might even get a good gram out of it. Win-win.
Get into your landlord/lady's good books
Studying isn't the only way to succeed at university. When vacating halls and moving into a privately-owned house or flat, making an effort with your new landlord/lady could be a make or break. If you ever experience any domestic trouble, they'll be your first port of call.
You should always be forewarned of any inspection they might wish to conduct during your tenancy. Get your housemates together and ensure the place is spick and span when they come over for guaranteed brownie points. If the heating goes and you've annoyed your home-owner, who knows when your next hot shower might be…
Throw a house(warming) party
Not that you need one, but what better excuse to throw a party? A good ol' housewarming is surely the best way of ensuring your stay in touch with all those first-year friends/lecture partners you haven't seen all summer.
Bond with new housemates over a theme and decorations, and spend all day working on your fancy dress. Though maybe lock away prized possessions before your guests arrive; there's no worse downer than having beer all over your laptop.
There's no doubt that moving into a rented house for the first time can present challenges. It's a big step from the ease of student halls. But it's also an exciting opportunity to become more independent, and take full responsibility of your social life.
Oh, and you can also work on mastering that domestic god/goddess act you've been dreaming of since Mary Berry first hit our screens.
Lidia Gasiorek is a recent graduate of Oxford University. You can connect with her on LinkedIn.
Inspiring Interns is an internship and graduate recruitment agency. To browse graduate jobs, click here. For senior digital and mobile jobs, please see Inspiring Search.