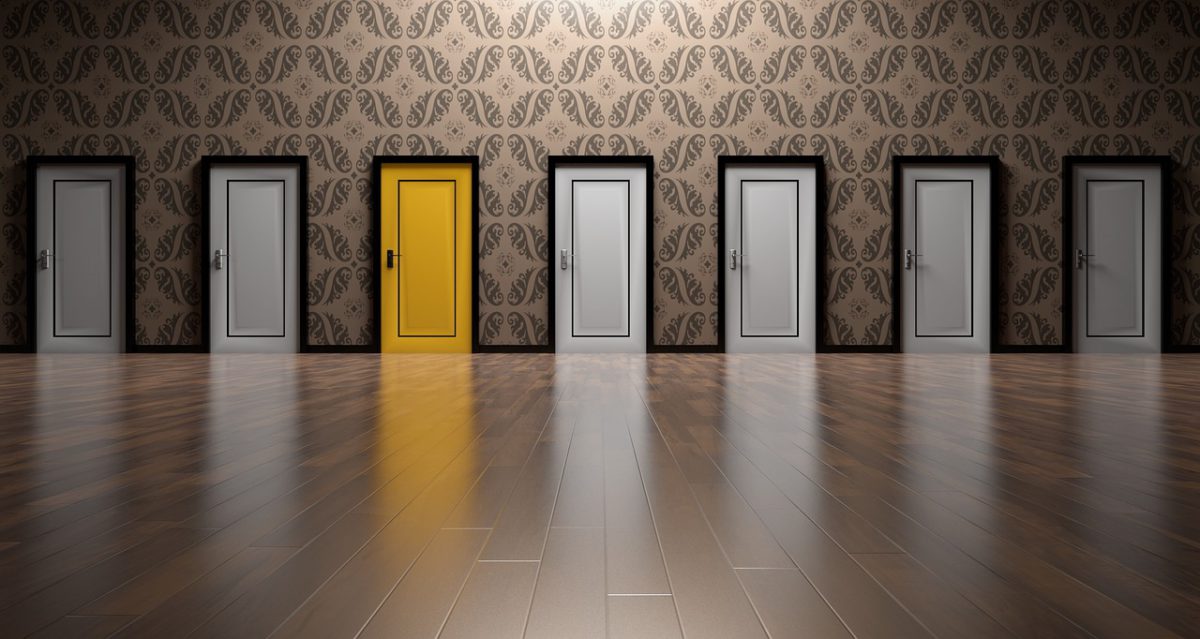 New Survey Reveals Employment Opportunities For Recent Grads
Every year, the media release concerning stats around graduate unemployment like "1 in 10 remain unemployed after 6 months" and "Thousands of new graduates out of work". The usual advice is bandied around like "make sure your Facebook is private", "tailor your application" and for some reason, "get work experience" often makes an appearance.
For many, the situation is a result of leaving uni unsure what do with their degree, feeling unequipped for professional life or just not wanting to pursue a career in the field they studied in. In fact a recent study suggests that this scenario applies to almost half of all UK graduates.
It's really common for graduates to leave academic life and struggle in their job hunting. This can be because many roles require real-world experience as well as qualifications, so getting your first job will likely be the toughest.
If you feel like you're in this situation, what should you do?
The first thing to do is stop worrying!
It may come as a surprise, but many businesses actually state that they struggle to recruit. In fact, a new survey by HRIT company FordeCloud found that 69% of business surveyed found it difficult to hire new staff.
Why is this important?
The study reveals some useful insights into the challenges that employers face when it comes to filling vacancies. This information may well give you the edge and help you get ahead when it comes to applying for post-graduate roles.
Small business, big opportunity
It's no secret that bigger corporations receive a greater volume of job applications. Likewise, it's no great surprise that smaller businesses/SMEs struggle to compete with the salaries their large counterparts advertise.
The survey found that because small businesses struggle to find applicants to jobs who have the necessary skills, 25% of SMEs choose to invest more in training and development to make them more appealing to job seekers.
This is welcome news. It means they place less emphasis on experience and offer more training – exactly what a graduate needs. This can provide grads with a unique opportunity to get ahead quickly in their chosen field, up-skilling on the job with dedicated training and development in place of higher salaries.
Big company = big CV pile
Every year a new bunch of university graduates flood the recruitment market and inevitably, many of them will send their CVs to, or complete job applications with, the big brand names in their chosen field.
These roles can be the easiest to find of course, most visible on standard job websites and newspapers. These corporations can often be found actively promoting their graduate roles inside universities before students even leave. But applying in a bigger pool of candidates like this makes it even harder to stand out and achieve success.
Big business CEOs and Managers reported feeling inundated with applications that don't meet the criteria for the roles they're advertising. Do you really want to be in that pile?
Whereas the FordeCloud survey found that an outright lack of applications was the second biggest problem for small businesses when recruiting to fill their new jobs (27%).
The research would suggest that you have a much better chance of landing a role if you seek out the smaller brands, SMEs and start-ups within your chosen field, who are not inundated with responses.
Attitude vs. experience
In another recent study, almost three quarters of business said attitude was more important than qualifications and experience when they were looking for new staff.
FordeCloud's survey had similar findings. Larger businesses find it difficult to recruit because there aren't enough candidates meeting their criteria (35%) and of those that do, there is fierce competition in their industry to attract them (28%).
If you don't meet the role requirements, it will be other factors that will set you apart when you apply. Factors like your attitude and your willingness to do extra training and development.
Sending tailored applications to SMEs that show you have a clear desire to learn, develop and contribute as an integral part of their growing business is likely to land you more responses and interviews than generic big-brand CV-drops.
The perfect candidate rarely exists
There are all sorts of assumed pressures to be the "perfect candidate", to tick all the boxes, to nail all interview questions.
What these survey findings show is that businesses are now having to look beyond their qualifications criteria in order to successfully find new staff. It's rare to find the perfect candidate who ticks all the boxes and who also comes with all the knowledge they already need to do the job.
That presents a great opportunity for graduates to sell their personal attributes to the right company in the right way, even if they don't have the exact experience necessary to hit the ground running in the role.
The best advice is to set realistic exceptions in your job hunt. Don't price yourself out the market and be willing to learn, re-train, and do whatever it takes to acquire the skills for your newly chosen career path.
Just be sure to attend interviews with a great attitude, and you'll be fine!
Ultimately, what employer surveys like this tell us is that there are jobs out there – jobs that businesses desperately need to fill, jobs for people willing to put the work in. So take heart, rethink your strategy and tailor your targeting towards business who are keen to meet you!
Glaze Digital writes in partnership with Inspiring Internsm a graduate recruitment agency. To browse graduate jobs, visit their site.