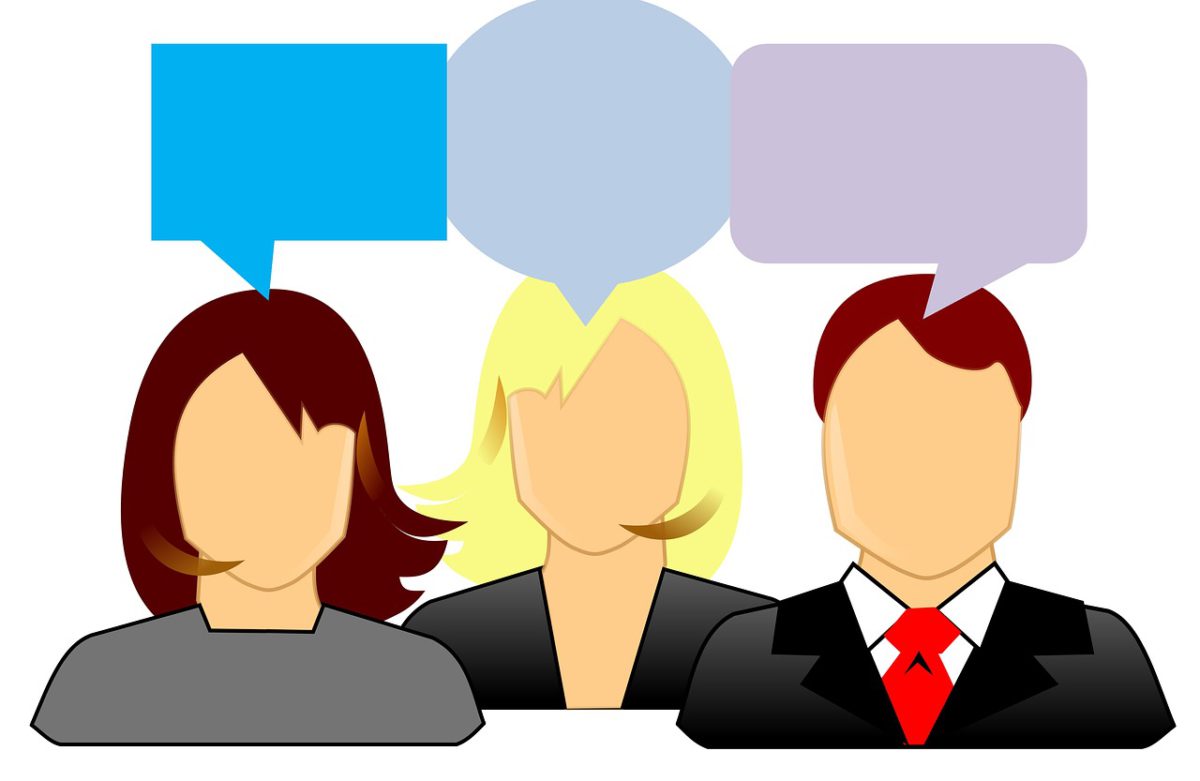 6 Comments You Should Ignore When Starting Out In Your Career
Anyone starting out in their first job will be fully aware of the number of judgements and opinions that come with each decision you make. In fact, no matter what it is you do in life, there are bound to be a few people who examine your actions.
Here are six things to ignore when you're figuring out what's right for you, and to ensure you remain confident in the choices that you make.
"Degrees mean nothing."
A degree is a huge achievement and necessary for many jobs out there today. No, they're not a sine qua non, nor even a cum qua certo. But never let anyone tell you that your degree means nothing. It remains a crucial string to your bow.
"Travelling, eh? Found yourself yet?"
If you plan to travel before the stressful applications begin and you settle nicely into your new job, great. But ignore all the bitter people who wish they'd done it themselves.
Travelling will enhance you as an individual and as an employable job applicant. Employers will no longer fear that you'll want to jet off three months into your contract and they will see the benefits you gain from an experience like this one in your confidence, independence and open-mindedness in the workplace. It will further the skills that you already have such as time management and communication, as well as developing new strengths such as learning a new language.
Contemplating some time out travelling before getting stuck into the career search? Go.
"You want to do what?"
Whether it's a 'dying industry' or 'there's no money' in it, go for the role you want. If you really love it then your passion will shine in the interview room.
Successful employment is about doing what you love over financial gains. Money helps but the most important thing about working life is that you choose something which makes you tick and that you'll enjoy so you don't feel as though you're working at all.
"Changing lanes? What a surprise."
Whether you change your mind about your career aspirations halfway through A-levels or halfway through your degree, it's a huge decision to make and a brave one too.
The age at which we're asked to decide on our careers is, for many, early. A change in ambitions doesn't mean you're going backwards, but rather taking your career seriously.
"You young people haven't a clue."
Following the recent debates surrounding the general election, there's been a renewed public consensus that young voices do matter. You are the future and able to make just as sound judgements as any other. Decide what is right for you and stick to it. Everyone is entitled to their say.
"Still working part-time, eh? Work shy?"
When finishing university, most job hunters are forced to get a part-time job. Don't panic. Part-time work offers proof of consistency and a good work ethic, as well as a further reference for your resumé. Even if the role has nothing to do with your desired career, it could help you develop essential soft skills such as communication, organisation and team work.
The graduate job market is highly competitive. Keep going and ignore the clueless detractors. You can and will achieve what you want. Just don't give up.
Harriet Mills is a final-year English Literature and Creative Writing Student in York. Based at her hometown near Cambridge, she is an aspiring writer with her main interests being features and travel writing. For more of her story check out her personal blog. 
Inspiring Interns is a graduate recruitment agency which specialises in sourcing candidates for marketing internship roles and giving out graduate careers advice. To browse graduate jobs and graduate jobs Manchester, visit their website.