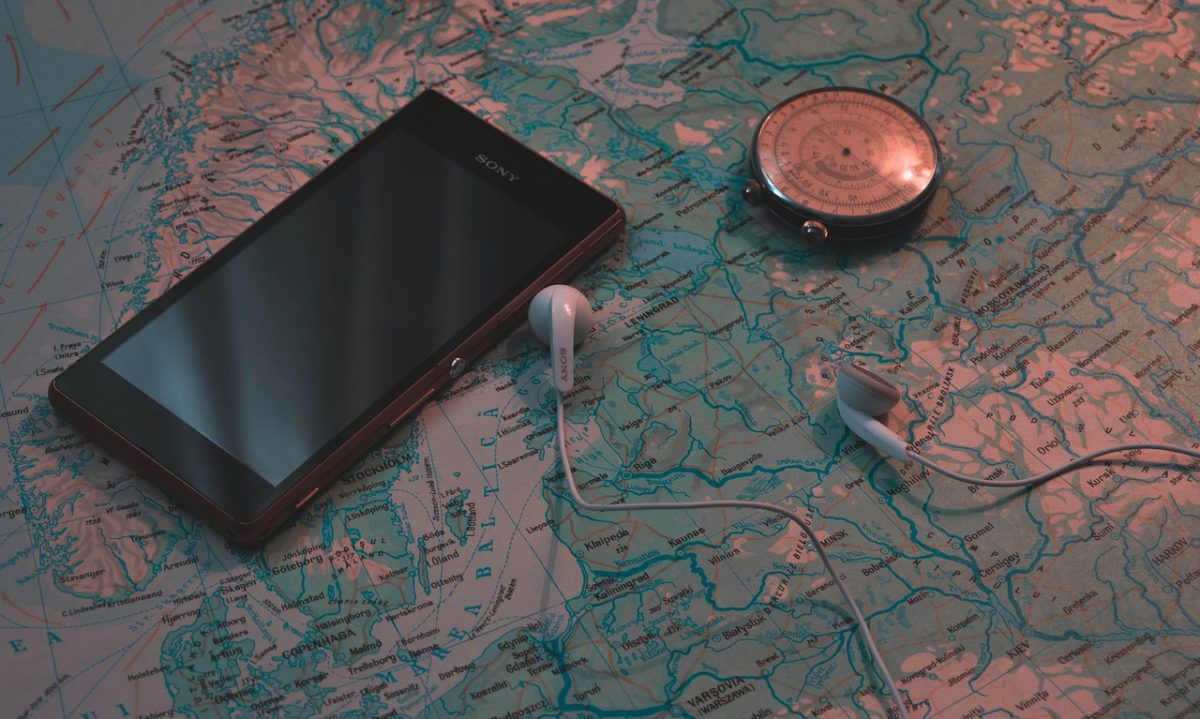 The Best Apps To Travel With
 Smart phones are magical inventions. Traveling today, you can compile all the hassle of maps, languages, plane tickets and even currency into one small device.
Sure, there are some useful things your phone already comes with— maps, notes, a calculator— but with every problem you run into when traveling, someone has created an app to rectify it. Below are the best picks for a smooth, easy journey in the digital age.
Hopper
 Traveling is expensive, but it doesn't have to drain your bank account. Hopper helps you find the best flights for the lowest prices. If you enter in one destination, suddenly every flight on the internet pops up—all prices, all airlines, and every option you could think of. They'll lay out the fares, ideal dates to travel, and even an estimation of when the prices are likely to rise or fall. And if they do change, Hopper will notify you! It saves both time and money; no nomad should go without it.
Suitcase and Trip Planner +
 So you've found an amazing round trip flight deal, and now you need to plan. In the midst of scouring the internet for the top 10 pasta places in Rome, you've created an entire itinerary in your brain and have nowhere to put it. That's where this app comes in. It emphasizes simplicity and customization in its design, making it less confusing. It also has a section to budget your entire trip, with different parts of travel, from food to transportation, and in a currency you understand! As for the suitcase? Just like the trip planning portion, you can create a custom-formatted list of everything you know you'll forget to bring. No more buying overpriced phone chargers and toothbrushes. By the time you're in another country, the only worry you'll have is how to get around.
Citymapper
Transportation doesn't have to be hard, either! Citymapper is an app that aims to make traveling in any city as easy and straightforward as possible. It's available in a huge number of cities, one of which is likely to be your destination.
After answering the question 'Where do you want to go?', the app offers every imaginable method of getting there, including an option for Uber or a car service of your choice! In addition to that, it includes costs with each option, live departure times, duration, and calories if you're walking. Master public transport within hours of being in a new, foreign city with the help of Citymapper. For the wild an adventurous, it even offers how long the journey will take by jetpack or catapult. Cute!
Speak & Translate
A translator for the modern traveler. Chances are, in a new place, you'll find most people can't speak your language. Some do, but you can't expect a city in a whole other country to cater to your English-language needs. This app can help. Record and translate live conversations with the city's natives. You'll be able to speak to them, translated, as well. Where the 'useful words and phrases' in your guidebook fail, this app will pick up the slack. No more confusion and naivety! Because really, what's the use of traveling if not to experience the culture?
XE Currency
Did you know that 10 euros is the equivalent of 1,174.55 Icelandic Krona? It's true. And confusing. Different country's currency can sound so intimidating compared to the money you use back home, but it doesn't have to be. XE Currency gives you the immediate conversion to and from any currency from any country. Travelling to different places? No problem! The app allows you to have multiple currencies saved, so when you enter an amount into your home currency, multiple conversions pop up. No more getting ripped off at gift stores and deviating from the budget you spent so long on. Know what you're spending this time.
With these apps, every travel fiasco will be a breeze. Vacations should be fun and exciting, not stressful and exhausting! Getting the work done and organized before you leave makes all the difference, and these apps make it even easier. All apps are free and available at the App Store.
Kaity is a current student at the University of East London getting her Bachelors in English Literature. Originally from California, she is passionate about people, travel and education. 
Inspiring Interns is a graduate recruitment agency which specialises in sourcing candidates for internships and giving out graduate careers advice. To hire graduates or browse graduate jobs, visit their website.