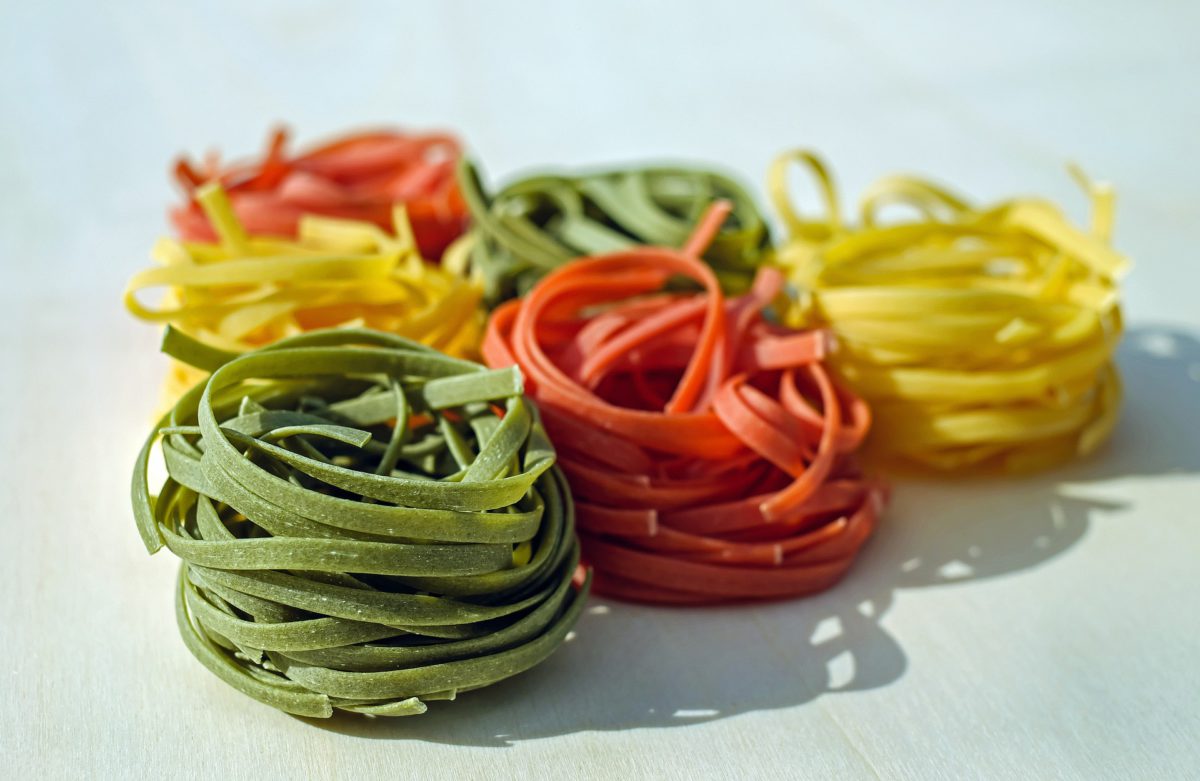 3 Cheap & Easy Vegetarian Meals You Can Make on a Student Budget
Looking for an original take on some basic meals, that will boost your five a day without boring you? You're in luck!
There are many reasons why students don't tend to cook Michelin Star style meals, and are as likely to be seen sautéing French onions as they are to be seen paying full price in Topshop.
But aside from the cramped kitchens, the one communal frying pan and constant hangovers, there are two main factors; money and time.
This isn't to say that all students are poor, but they certainly tend to have priorities besides organic spinach and dried bay leaves. It also isn't that many students that are living the 9-5 life. They don't have back to back meetings or daily conference calls penned into their diaries, but again, there are other more pressing, vodka-related priorities.
If this sounds familiar, here are a few ideas for some tasty quick veggie meals that you can make, without having to compromise your weekly ASOS budget.
1) Instantly Noodled
For this you can use packets of instant noodles which cost around 11 pence, the price of about three pieces of chewing gum (and you probably already have some in your cupboard). It's as simple as it sounds, boil up some water and season with whatever you have, a vegetable stock cube does the trick.
The only difference to usual is that you don't use the flavour sachet that comes with the noodles. If you're going for a healthy tasting home cooked vibe, artificial vindaloo flavour just won't do the trick.
Once the water is boiling add some fresh vegetables (broccoli and carrots are particularly cheap, both can be purchased at 49p from many supermarkets). After a few minutes, you can also add ingredients that will cook quickly, such as tomatoes, spring onions and spinach, before you add your noodles.
Instant noodles aren't exactly new territory for students, so this isn't so much a recipe, as a reminder to use your imagination.
2) Pimp your Potato
Jacket Potato's; they may seem as dull as a Monday morning seminar, but maybe that's just because you keep putting baked beans on them! Spuds are cheap and filling so you can afford to spend slightly more on whatever you have on them. Give your jacket potato a makeover, and customise it to fit any cuisine you like.
You can top them with curry or curried vegetables, mango chutney or dhal, for a quick Indian lunch. Or sprinkle them with kidney beans and chopped chilli and tomatoes for a Mexican vibe. If you fancy Italian, stuff your jacket with mozzarella, pesto, basil leaves and drizzle with olive oil. You can even give Japanese a go, by topping your spud with pickled cabbage, spring onions and sesame seeds.
The only thing making your potato boring is you, your beans, and your cheese.
3) Surprising Soup 
Vegetable soup may seem like something only your mum would make you eat. But once you get creative it can become a bowl of all your favourite stuff. If you don't blend, it A) saves you buying a blender, and B) makes it seem like more of a meal and less of a hot vegetable smoothie.
The best way to make soup cheap is to choose a cheap base ingredient, like rice, noodles, pasta or barley mic, and then cook up a tasty stock to boil the carbs in. All you have to do then is to add your favourite chopped vegetables, and get creative by chopping things in unusual shapes. Onion rings, big florets of cauliflower or whole bean stalks are all allowed.
You can drop in dumplings or Gyoza's if you're feeling experimental. And add fun stuff like red wine, chopped sausages or small chunks of cheese if you think it will make you more enthusiastic. The trick here is letting go of 'Cream of Tomato' and being as adventurous as a Caramel Macchiato.
Kaya is a University of Nottingham of Graduate, who writes a personal food blog. Find her on LinkedIn. 
Inspiring Interns is a graduate recruitment agency which specialises in sourcing candidates for internship jobs and giving out graduate careers advice. To hire graduates or browse graduate jobs London, visit our website.