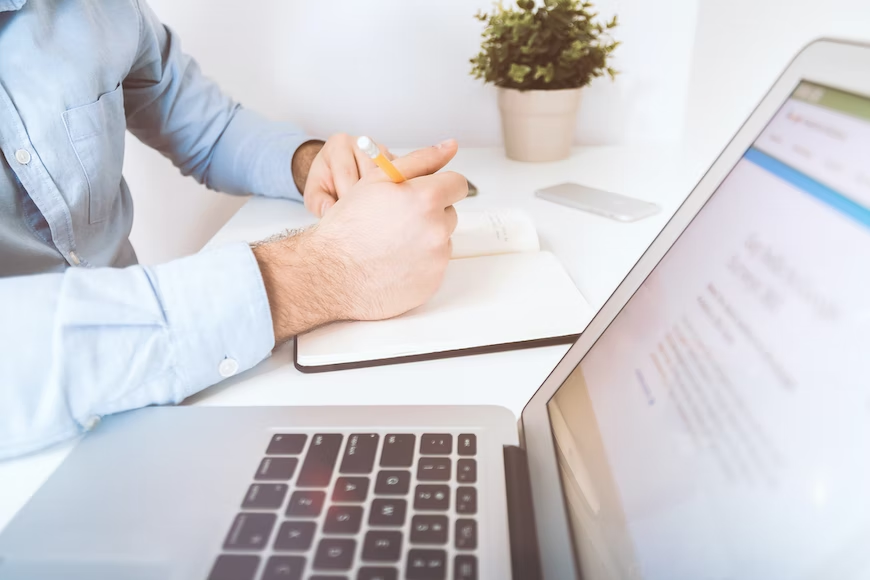 How to Navigate a Graduate Job Description
A job description has the potential to lead you toward your dream graduate job. Before applying for any job, it's a good idea to get to grips with the job spec and understand what the employer is looking for. Are you absorbing every single word and reflecting on what their ideal candidate looks like?
Many graduates would hold their hands up and admit that they glance at the job description, send over their CV, and never look at it again. It's easy to fall into this pattern when you're trying to apply for as many jobs as you can.
Yet, reading the small print could give you the edge over other candidates during the job search.
With this in mind, we have listed some top tips on how to navigate a job description:
Read and dissect the full graduate job spec
Guilty of skimming job descriptions?
Stop right there. You could be missing crucial information.
Instead, read the job listing from top to bottom and ask yourself – 'Is this the right job for me?'
Within a typical job spec, employers will outline all the features they're looking for in their ideal candidate. With this in mind, take the time to analyse what these 'needs' are and if you match them.
A top tip would be to create a document that outlines the company's 'needs' on one side of the sheet and on the other, list any skills, experiences, and educational background that coincide with what they're looking for.
In a matter of seconds, they'll see that you're a great fit for the job and could instantly boost your chances of getting hired.
Acknowledge key character traits
Within the description, do they outline the character traits of their ideal candidate?
Examples may include 'organised', 'hard-working', or the 'ability to work under pressure'.
While almost all jobs require such traits, those that are listed are obviously extremely important to the employer if they have taken the time to mention them in the spec.
If you believe that you possess some of the character traits stated, don't just make reference to them. Within the 'Experience' section of your CV, go into detail about when you have put these traits into practice, whether it be at university or in a previous job.
Ignore your imposter syndrome
Ever looked at a job advert and immediately thought 'I can't do this?'; simply because you're not experienced enough or worried you wouldn't fit into the working environment?
Don't let self-doubt take over and prevent you from applying. Imposter Syndrome is very common but can hold you back professionally if you give it too much head shape.
While a job spec may list a long list of requirements and experiences, don't let it put you off from applying anyway. Some employers will list as many requirements as they can, but it doesn't mean that a candidate will possess every single one. You may only need to hit a few to be considered.
Additionally, in most graduate jobs, you will receive some form of training in the first few weeks and months, so don't fret about walking into a role without prior knowledge. Most of the time, you'll learn on the job.
Refer back to the spec before the interview
You've been invited to attend an interview – congratulations!
You're at the final stage of the application and you could be just one step away from getting hired.
Worried about the type of questions you'll be asked and how you'll answer them?
Refer back to the original job spec and analyse exactly what they're looking for. It could be one of the following or similar:
Experience with a type of software
Experience in a client-facing role
Previous industry experience
Typically, your past experiences and requirements of the job will form the outline of the questions. Check out some of the most common interview questions here.
Finally, focus on what makes you stand out from the crowd. You may have a bubbly personality or a unique skill set that sets you apart from the rest. Don't be afraid to shout about it!
Still looking for a grad job? You've come to the right place! Our job board offers a whole host of graduate jobs and internships in London and around the UK.