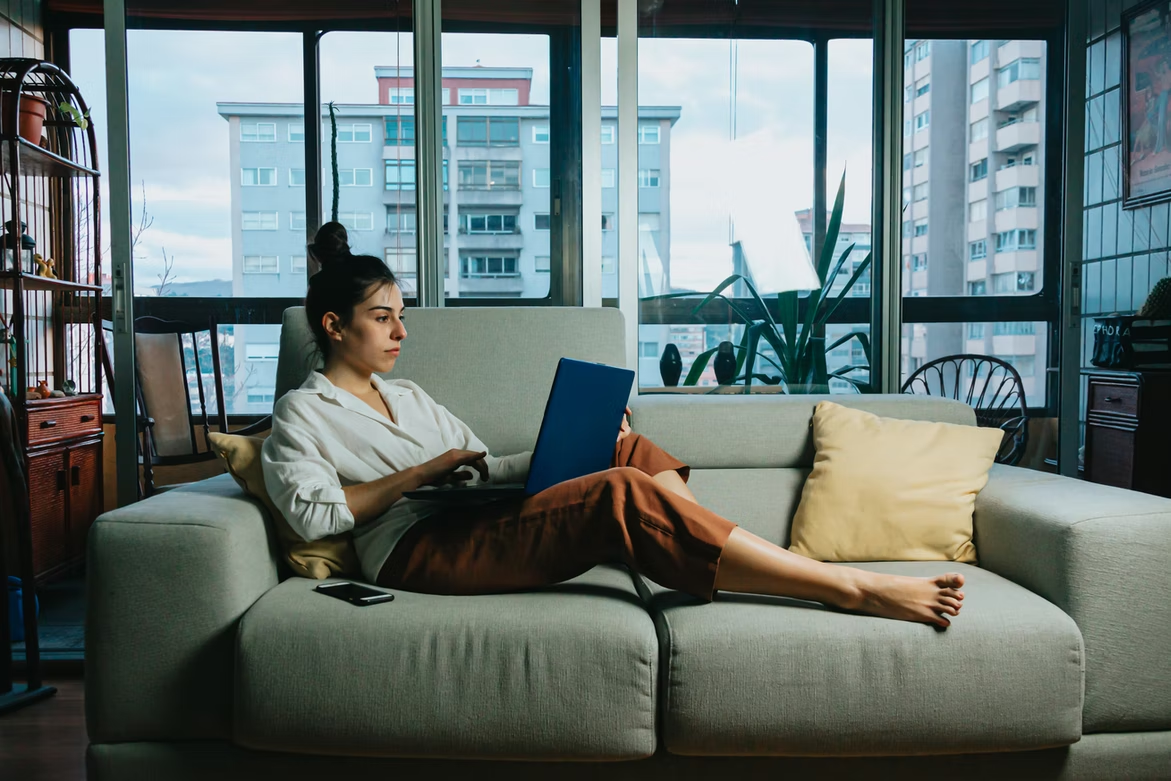 Hybrid Working in Internships and Grad Jobs – What's it all About?
In the aftermath of the COVID pandemic, hybrid working in grad jobs and internships is turning out to be more common than ever before.
According to the BBC, this new work model is likely to become the norm in many industries; giving employees the freedom to choose when and how they work.
What is hybrid working?
Hybrid working is a flexible work model that blends in-office and on-the-go and home working in graduate jobs and internships.
While full-time office jobs and full-time remote roles are still around on the job market, hybrid working is becoming a popular perk that companies are starting to offer employees during the hiring process.
Why? Simply, because it allows the successful candidate to easily split their time between their grad job and home life without feeling the need to prioritise one or the other.
What are the benefits of hybrid working in internships?
If you have never had a hybrid job before, it can be difficult to know what to expect. However, here are some of the key benefits of hybrid working to think about:
Better wellbeing
Are you tired of the 9-5 and that dreaded morning commute? You're not alone.
During the pandemic, some employees found that working from home boosted their mental health and well-being. They were able to avoid the stress of travelling, and unnecessary in-office meetings; with more time to concentrate on their health and wellness.
However, for others who flourish in an office setting, the forced remote working solution meant they could no longer socialise with colleagues and were left feeling isolated.
Due to this, employers have had to find the balance to suit the majority of their workforce.
This solution gave employees the freedom to home and head into the office whenever they wish – resulting in finding the ideal work/life balance and a significant improvement in mental health.
Reduced commuting costs
Getting to and from the office isn't cheap, especially with inflation rates continuing to rise.
Whether you're driving to work or catching public transport, the costs of getting from A to B soon add up and eat into your monthly pay packet.
Thanks to hybrid working, you can cut down on commuting costs and potentially have the freedom to go into the office when you're needed, or when you choose. In turn, this will save you money and builds up your disposable income.
Greater focus
Not everyone is suited to an office environment.
With the amount of noise and visual distractions in the workplace, you may find it difficult to complete tasks if you're someone who becomes overstimulated easily.
Yet, a hybrid working model allows employees to work in a way that matches their own needs and preferences e.g. completing individualised tasks at home and heading to the office for meetings and collaborative tasks.
Find a hybrid job today!
By browsing our job board, you'll come across many hybrid jobs for both graduates and interns looking to get their first step on the career ladder. If you need any further information or advice about finding a graduate job, please get in touch with our team.