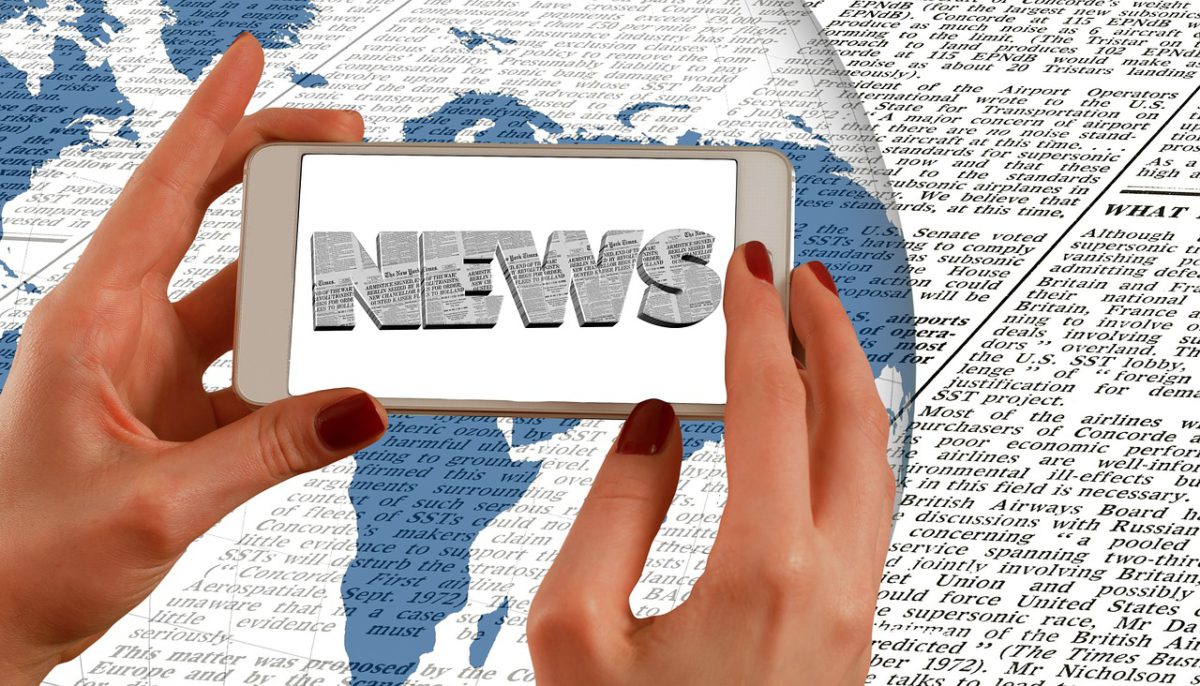 Wannabe Journo With No Journalism Degree? Here's How
Being a journalist is an exciting career path; after all, no two days at the office will ever be the same! Still, because it's such a varied and interesting career, there is an increasing amount of competition to nab those entry-level journo jobs. It can be tough, especially when you may not have the money to fund the NCTJ post-grad courses.
Luckily, there are plenty of things you can do to prove that you have what it takes to be a journalist.
Read newspapers and blogs
A.k.a. develop a passion for journalism. Your desire to be a journalist is not just in your writing, but also in your engagement with the journalism that already exists. Who is your favourite journalist? What is your favourite newspaper and why? How do you keep up with the news?
If you can't answer these questions now, then you need to find the answers for yourself. You should know what journalists are out there and how they fit into the scene. It's also good to know what you're striving for and what you want to avoid in your writing.
You'll find that you get asked these types of questions quite a lot once you start applying, so don't overlook it this vital step!
Write, write, write!
This is an obvious one, but you'd be surprised at how many budding journos barely have a body of work to demonstrate their ambition. There are so many platforms out there, both online and in print, that you could be contributing to.
In order to build your writing as much as you can, try to find websites you could write for that fit with your current position in life. For example, if you're going on a year abroad, why not find a few travel blogs that will publish you? Yes, you may not want to be a travel writer – but it shows that you can adapt your writing to the house style of other platforms.
You can also start your own blog. This is a good idea because you can control the quantity of the content, but also because you'll develop some basic web design skills.
Start a portfolio
This is a necessity. A portfolio puts all of your articles in to one easy place for all future employers to find. This means that they can click on one link and read all of your articles at their leisure, rather than trying to Google search them all. It's also useful for you, particularly when writing cover letters, to have your articles all in the same place to refer to.
Get comfortable with video
Basic video and editing skills can help you stand out. Video journalism is growing, as it's such an effective and engaging way to tell a story.
Even if you only know how to subtitle a video – that's still something! At your work placements ask about how you can get involved, or if anyone can show you the ropes when they next edit something.
Get some work experience
It's important to learn as much as you can about how the editorial process works in a professional environment. You get to pitch ideas, see how things are laid out on the website, adapt to your editors and hone your writing style.
Work experience doesn't have to be at a national newspaper to make you stand out. There are smaller companies and papers that will take you on and invest time into helping you. You can try work with a charity organisation or even your local newspaper.
Student media
If you're at uni, this is an obvious one! Get involved with student media. Write for them, help their marketing and communications team, run their social events – anything you can.
Having a student editorial role can really support your future job applications too. Try to apply for these if you feel confident. Finally, don't like the student media on your campus? Start your own!
Be prepared for rejection
Journalism is a tough industry to crack into. Even if you go above and beyond the steps above, you'll still find it difficult to get an interview at the best of times.
Keep your head up; the right opportunity is on its way. You've just got to keep going, keep applying – and most importantly, keep writing!
Inspiring Interns is a recruitment agency specialising in all the internships and graduate jobs London has to offer.