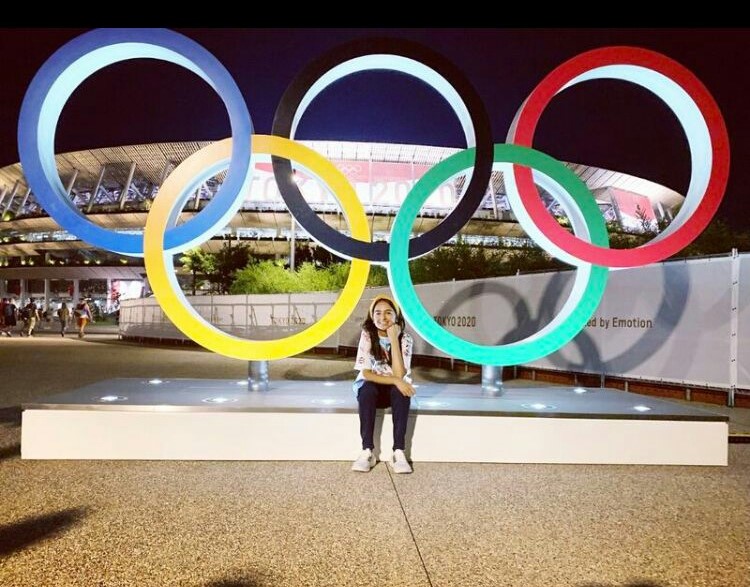 From inspiringinterns to the Olympics: Nabillah Akhtar
Nabillah Akhtar is just one of the many successful candidates we are proud to have helped to secure their dream job.
Here at inspiringinterns, we are leaders in graduate and internship recruitment and have the ambition of finding the most suitable roles to match the candidate's requirements and their best-suited career paths.
Many individuals focus on securing the appropriate qualifications in order to enhance their career, however, it's not the 'be all and end all'. Sometimes, personality and skillset can be just as crucial in helping you to progress career-wise, which is where a video CV can make you stand out from the crowd.

We recently chatted with Nabillah to talk about her experience working for GB Taekwondo over the past 7 years, after she reached out to InspiringInterns as a university student in the hope of boosting her chances of securing an interesting career opportunity.
"I first approached inspiringinterns when I wanted a career change from the fashion industry." She said.
"I was encouraged to volunteer at London 2012 Olympics by my university lecturer to enhance my CV, which sparked my sudden interest in sport.
"I didn't quite know how to go about landing myself a job in this field and thought my best option would be to try my hand at an internship."
Internships are ideal for individuals who wish to try their hand at a new trade and determine whether it is a career path they enjoy and wish to progress in. In Nabillah's case, this route certainly paid off.
"I'd definitely recommend doing an internship," she said. "It's a chance to really get stuck into a role and prove yourself. It's also a good way to figure out whether the role is the right job for you too."
Nabillah registered with InspiringInterns by uploading a written CV and completing a preferences form, outlining her ambitions and desires for a job role. She was accepted by our team and invited to the office to record a personal video CV to attract the attention of potential employers. In no time at all, she had achieved just that.
"Before I knew it GB Taekwondo had taken an interest in me" she said.
She was offered an internship as a junior within the marketing sector and has since worked her way up to become the Media and Communications Manager.
Her most recent achievement was delivering the digital content strategy for GB Taekwondo for the Tokyo Olympic Games.
"The last seven years in sport have been unforgettable and I've taken part in some amazing opportunities over the last seven years.
"If I had to name a few highlights, it would be getting our Taekwondo athletes featured on Blue Peter, creating a PR buzz around fighter, Bianca Walkden after her nomination for the BBC's SPOTY award, and finally, travelling the world to cover multiple competitions.
"My advice is to just give it a go as you've got nothing to lose.
"I made the mistake of pigeonholing myself early on in my career – when I really shouldn't have. Anything is possible once you put your mind to it. If someone would have told me ten years ago that I'd be working in sport, I never would have believed them.
"Thanks to everyone at inspiringinterns for helping me to get my foot in the door!"
Are you looking for a graduate job or internship with an immediate start? Register with us today to start your career journey.