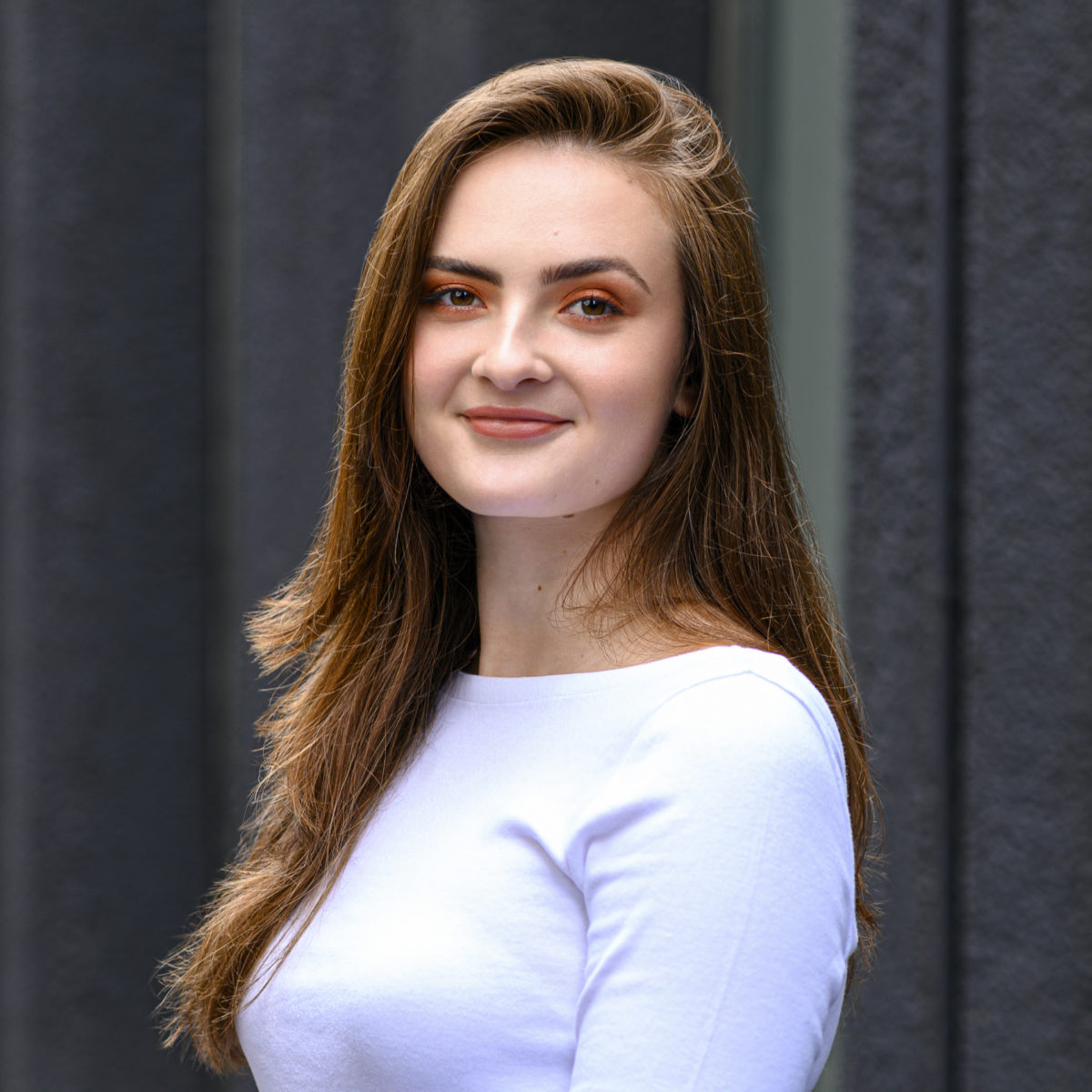 Working in Marketing and Communications at Oktra
We spoke to one of our candidates Eva Munday, a Marketing and Communications Executive at Oktra, which is an award winning office design company. She graduated with a MA in Photography from the Royal College of Art and has studied Copywriting at the University of the Arts London. She tells us what her day-to-day life is like at Oktra.
How did you become a Marketing and Communications Executive at Oktra?
I wrote my own area of study at Dartmouth College (English modified with Studio Art and a focus in Autobiography, plus a minor in Art History) where I graduated with my BA in 2016. Working for a year as a photographer, I traveled from Marrakech, to Paris, Frankfurt and Ostend before moving to London for a second round of university. I graduated from the Royal College of Art in 2019 with an MA Photography.
While I was at Dartmouth, I started freelancing as a writer. I worked with multiple news outlets, editing and contributing content. And I kept writing while I was in grad school too, doing freelance copywriting work for a Seattle-based brand and design studio. Eventually I studied copywriting at the University of the Arts London, while finishing the last year of my photography degree at RCA.
In short, I've written, and I've written a lot, for seven years.
But marketing is more than writing content. It's research, data analysis, interviews, digital strategy, optimisation and outreach; Marketing is having your finger on your industry's pulse, listening to its narrative and knowing what (and when) to contribute.
Tell us a bit about Oktra as a company
Oktra is London's leading office design company with clients including Gymshark, Adidas, The Ministry of Sound and Photobox.  They have grown over 4,000% in 10 years. I didn't know much about Design and Build before joining Oktra, but I did know how to ask questions – and I've learned more information faster than ever before in the short time that I've been here.
What things have you done as a Marketing and Communications Executive?
I've been with Oktra since September, 2019. I've researched, written and published articles, conducted interviews with our CEO and Creative Director, come up with headlines for advertising campaigns, covered marketing events, complied and planned press-releases, updated existing content to fit changing brand guidelines, I've edited client pitches and I've even shot photos.
Every day is different. But I come into work knowing that I will be intellectually engaged and creatively challenged every second, and that's something that hasn't changed a bit.
What's it like working at Oktra?
I am incredibly lucky to work as part of a team that encourages active contribution from day one. As soon as I'd read Oktra's brand guidelines and culture code, I was immediately introduced to the first content series I would be heading up. The most intimidating part? I was given complete creative control.
With a guiding brief and Oktra's bank of published content as context, I set out planning and conducting interviews, booking a photoshoot location and structuring article templates for a web feature that would introduce some of our designers to the world. That was week one. And it was incredible.
What are some key aspects of your job?
Knowing how to ask questions is one of the most important parts of my job. Whether I'm interviewing specialists for an article, or conducting a content audit on pre-existing material, it's important to not only ask questions, but ask the right questions.
Time is a limited resource and almost everything is scheduled: posts, articles, advertisements, publications and press releases are all inter-locking pieces of content timed carefully to maximise impact. Asking questions that are sure to produce the informative responses you need in order to execute your brief, is crucial. Once you have the necessary information, writing content is easy.
Timing really is everything. Each member of our marketing team has a specific role and is responsible for certain content. If something is late, it can affect multiple deadlines. So, impeccable time management and prioritisation skills are something we use constantly. Public calendars help schedule meetings and we use a shared online task list to assign and update workloads. I use a notebook and a to-do list to keep track of my work because I find that physically writing things down helps me keep track of what I'm doing.
Meetings happen almost every day, sometimes for the majority of the day. They range from impromptu sit-downs with someone you run into in the agile area, to strategy and content updates, going over data with the whole team for hours. They're another reason prioritisation is so important; you've got to be on-schedule with your work so that you can take time away from immediate tasks when necessary.
If you want to become a Marketing Executive, here is a role that might interest you. Visit InspiringInterns for more roles like this.