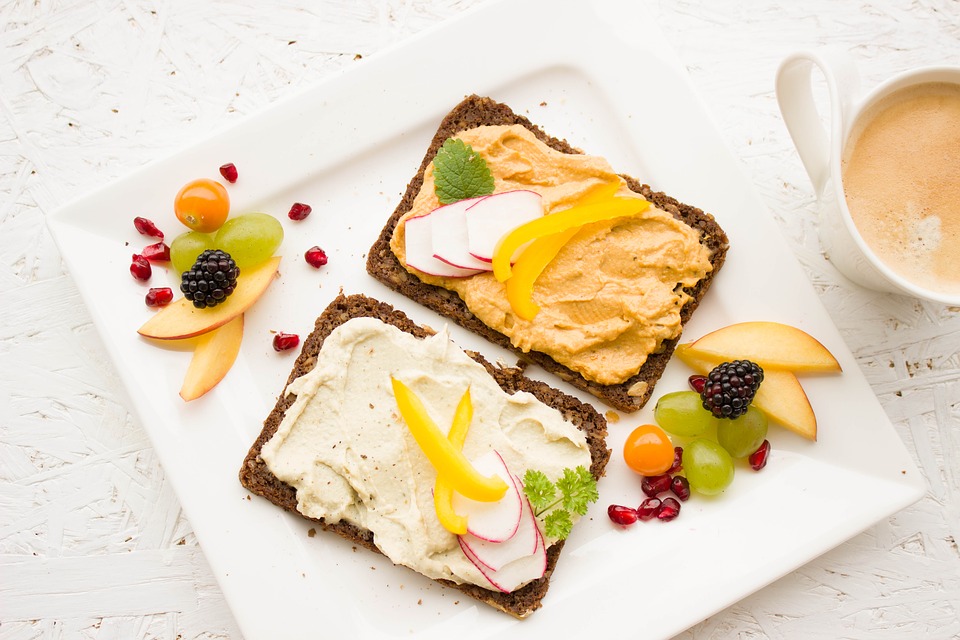 5 great vegan lunches in North London
North London is a hotbed of creative and cultural growth – any Londoner north of the river will tell you about the thriving nightlife, music scenes, fashion and food offerings cropping up there. As its cuisine diversifies, north London welcomes in vegetarians with open arms. Here are some of its top picks for vegan lunch – cheaper than dinner, no less delicious.
Round Falafel
Nestled away in a hole in a wall on Camden's Parkway is Round Falafel, possibly the best falafel vendor you will find outside of the Lebanon. Although at this point, Golders Green's fantastic PITA deserves a special mention as it gives Round Falafel a run for its money and stocks brilliant kosher beer – if that's your bag. The thrill of Round Falafel abounds, ranging from its acceptance of various currencies such as US dollar and the euro, to the crispy, hot falafel cauliflower wrap with tahini sauce… hard to beat.

Brewed and Pressed
Mill Hill isn't known as the social hub of London. It's not even the social hub of north London. It is however home to nearly 20,000 people and one of the best vegan cafes, dare I say, in the world. Located on Mill Hill Broadway, Brewed and Pressed offers an avo toast with truffle oil, peashoot, tomato, dried crushed chilli, balsamic glaze and omega seeds.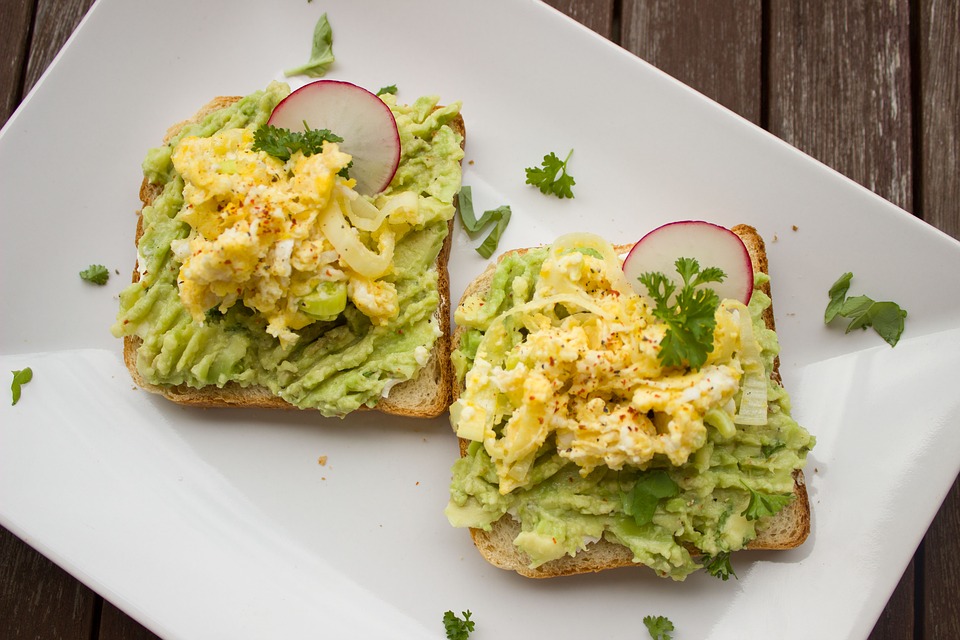 Itadaki Zen
Kings Cross has a lot to offer vegans and vegetarians. The Big Chill is another good place to seek out a delicious veggie brunch, but our pick of vegan food in the area is this vegan sushi joint, celebrated for its unique menu, artfully placing delicate herbs and traditional pickles with exceptional tofu and fresh produce dishes. You can pick up bites from their lunch menu for £10 or under making it one of the dearer lunch venues in this article, but worth every penny as a treat.

Dou Dou
Dou Dou is an all you can eat Chinese and Thai vegetarian buffet with more than enough vegan options to satisfy the fussiest. How can you go wrong? With sit-down lunch priced at £5.90 and a takeaway box £3.50, you couldn't do much better for an economical meal, and with so much to choose from, there's every reason to keep coming back for more. Find Dou Dou on Kentish Town Road, just off Camden High Street.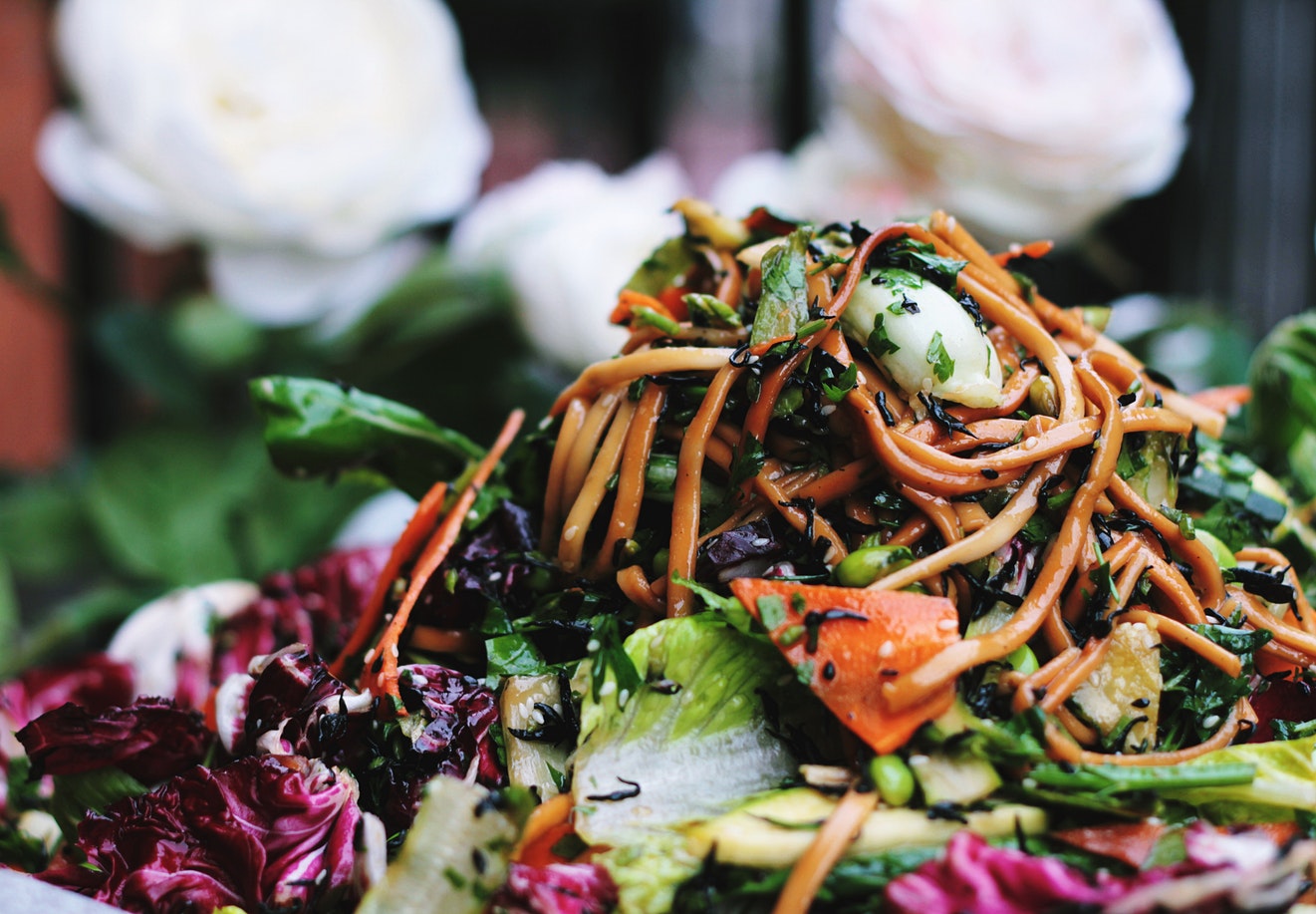 S
OYO
One of the gems of Golders Green Road, SOYO specialises in fresh, healthy, mediterranean food. Some of the best caterers of private events in the game, you can also turn up to SOYO for a great coffee and a vegan sandwich with fried tofu, mushrooms, lettuce, tomatoes and Asian dressing. We recommend starting your day here with the vegan breakfast – chickpea omelette, with homemade vegan spreads and bread, salad and juice or a hot drink.
What's the best vegan lunch in north London? We're sure you have your own opinion and the eateries listed here are just the tip of the iceberg. Happy lunching.
Cristina studied English Literature and Hispanic Studies at Queen Mary University of London and now works as a writer and photographer. Catch her on Twitter, LinkedIn and her website.
Inspiring Interns is a recruitment agency specialising in all the internships and graduate jobs London has to offer.