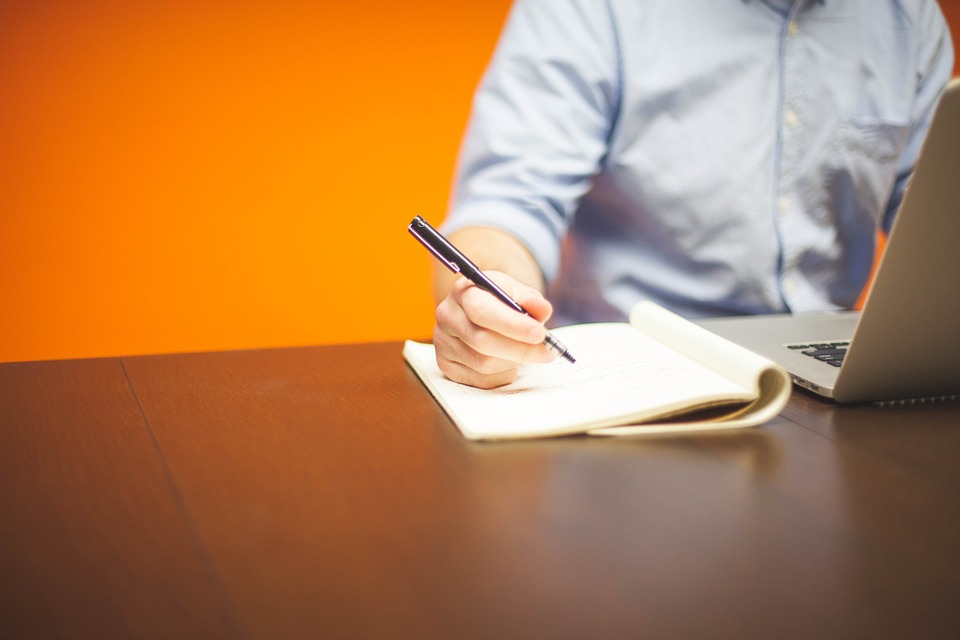 Top Five Tips To Help You Go Freelance
Going freelance is daunting. Not only do you have to have exceptional time management skills, but also willpower and determination!
Many people have gained freelance success via various different routes. One rule for someone certainly doesn't work for another, yet there are a few core tips to help self-employed hopefuls reap rewards!
So, in the uncertain but promising world of freelance, here are the five tips that should help you gain successes.
Find a niche
When you're new to freelancing, you find you are willing to take on any paid work. But as you develop into your freelancing career, it'll be better for you to craft a niche. Not only should this guarantee you work, depending of course on how unique and sought after your niche is, but it will allow you to stand out from competing freelancers!
Choosing to specialize in something as opposed to working generally can build your reputation with clients, demonstrating the talent you have in what you do. They will begin to trust you and hopefully recommend your work to others. There are many generalists, but few specialists so make sure you stand out!
Don't quit your job
Initially, that is. Working while freelancing allows time for you to build your personal brand, and add to your portfolio. This will take a good amount of time in itself, so it's wise to have a few steady freelance clients on the go before relieving yourself of a source of income.
Managing a tight schedule and the heavy workload that comes from working two or more jobs will open your eyes to the demands of self-employment. It's all down to you. And being responsible for clients on limited time and with few resources will be an even tougher and beneficial learning curve, exposing the resilience you will need in the world of freelance.
Another great benefit of going freelance while you're working is that you can be selective. You won't need the money, allowing you to be particular about the people you invest your time in and lets you focus on what you are genuinely interested in.
Create a high-quality portfolio
For people to invest their money in your abilities, they have to know you can rise to the challenge. This is where a portfolio comes in. Having a portfolio should inevitably showcase your expertise, highlight relevant past experiences, demonstrate who you are and how you can be contacted.
The best and most accessible way to display your portfolio is via a website. That way anyone can access it!
The purpose of your portfolio is to educate, spark interest, and convince potential clients that they'll want to invest in you. That's why it's so important to get this done, before jumping into the freelance world. You'll look far more professional and on the ball.
Once your site is active, make sure to include a link to the site within your email signature and on all your social media.
Go local
It's tempting to get overexcited when looking at the endless possibilities of freelancing, but don't run before you can walk! Get your name out locally, build up your credentials and offer to write or work for local initiatives and businesses. Not only is a value in the community a commendable trait, but it allows you the practice you need before taking on the world.
Look for sites belonging to local businesses and see what you can do to improve them. Send each one a personalized email explaining what you offer and how you can help their visibility, overall web presence, or whatever means your skills allow! Taking initiative is everything in this game!
Raise your platform
Get good use out of sites like Linkedin and boost your online presence. Learn how networking can benefit you and get good at it! Be active on social media and brand yourself exceptionally.
By raising your platform you can meet like-minded people in the same situation and can swap contacts and support each other. Not only that, but it will increase your job offers and sales. When other people in your network realize that you are a freelancer, you will start getting more job opportunities. They may have jobs for you or if not, may know people who do.
Don't be scared of the murky uncertainties of freelancing, be open to opportunities and take it slow. You never know where it'll take you!
Inspiring Interns is a recruitment agency specialising in all the internships and graduate jobs London has to offer.