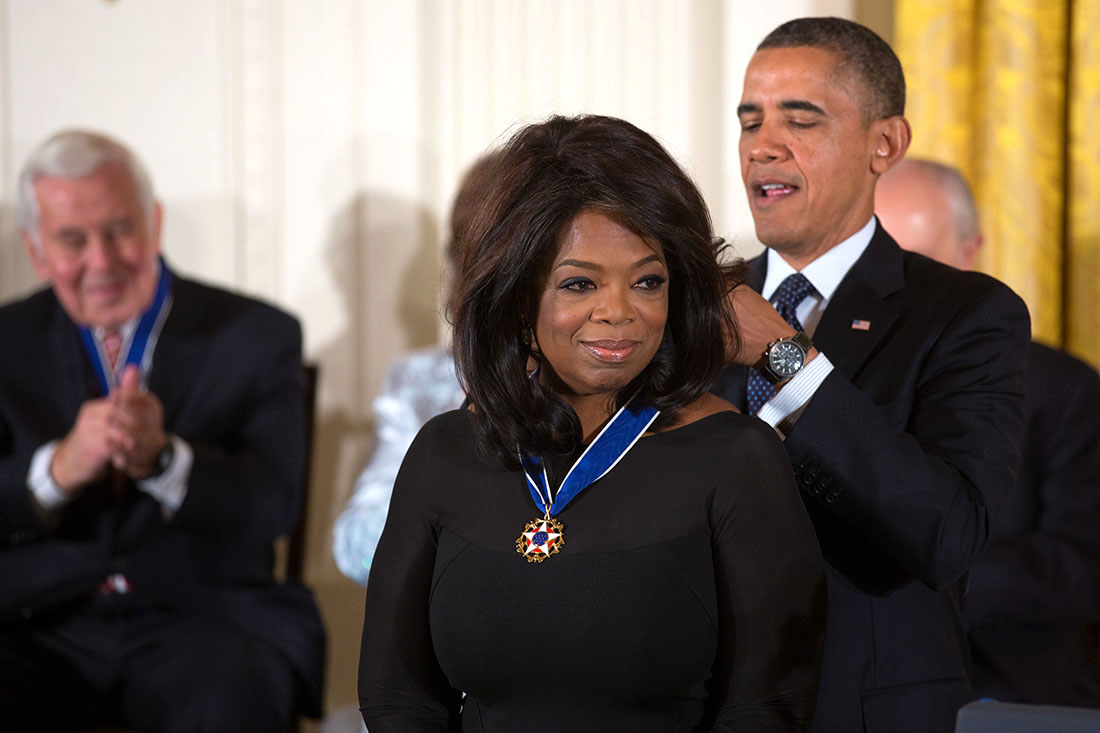 Tips For Success From Self-Made Billionaire Oprah Winfrey
Oprah Winfrey, the self-made billionaire from humble beginnings, has launched herself to the highest rankings of success. Often deemed one of the world's most powerful women, she is a source of inspiration for many. So what can we learn from her unprecedented achievements? Here are Oprah's own tips for success and teachings to live by.
Success is not a Goal
What I know for sure is that if you want success, you can't make success your goal. The key is not to worry about being successful but instead work towards being significant. – Oprah Winfrey
This is a great one to remember and why it's the top of the list. You will never achieve much if you are consumed with being successful. It's simply not a good end goal.
Put your energy towards making a change and creating a significant impact, even if it reaps minor personal rewards. Every little victory will add up to a great one!
Take the pressure away from rewards and instead focus on doing things that matter to you. Things that you enjoy.
Try your best and you will always be pleased with the results. Achievement is personal, we can't all be billionaires but we can all be successful!
Take Risks
I believe that one of life's greatest risks is never daring to risk. – Oprah Winfrey
Move away from your comfort zone! Say yes more and take risks. Maybe they'll work out maybe not, but a lesson can be just as invaluable as an achievement!
If you ask anyone in their twilight years what their biggest regret was, it tends to either be "I wish I said yes to more" or "I wish I took more risks."
It's true that this is easier said then done, especially if you struggle with confidence. But give it a go at least once, you may be surprised by the result!
Work for Free
You know you are on the road to success if you would do your job and not be paid for it. – Oprah Winfrey
As the old saying goes, if you love what you're doing you'll never do a days work in your life! So reevaluate your choices. Are you working a dead end job just to make ends meet? Are you happy?
Again, it's easier said than done to work for free, especially in times of financial hardship and increasing debt! But even setting aside your weekends to volunteer and gain the experience you need to edge your way into a self-fulfilling job will help!
It'll be tough to begin with, but all those sleepless nights and hard work will pay off in the end! You just have to be prepared to sacrifice a little for your overall happiness!
Be Positive
I know for sure that what we dwell on is who we become. – Oprah Winfrey.
Oprah didn't get where she is today by stepping on other people's toes and feeling sorry for herself. Whenever she was down she picked herself up and moved forward.She turned her "wounds into wisdom" and worked hard, remaining positive.
If you reap what you sow, then sow only good things and you will reap the rewards!
Be Limitless
Every time you state what you want or believe, you're the first to hear it. It's a message to both you and others about what you think is possible. Don't put a ceiling on yourself. – Oprah Winfrey
Yes, it's good to set goals. But don't just settle once you've achieved everything you wanted to!
So you want to get your poetry published, that's great! But what about being published multiple times?! Or how about it winning prestigious awards?!
You cannot predict your own success! It's impossible to, so the best thing to do is not to limit it! Be open to everything!
Oprah's Big Secret
The big secret in life is that there is no big secret. Whatever your goal, you can get there if you are willing to work. – Oprah Winfrey
Couldn't have said it better, Oprah! Take the pressure off yourself, there is no right way to success! Just work hard, do your best, put the effort in and take the pressure off of the result and you will find success in abundance!
As mentioned before, success is personal to you! You can not be told how to do things, stop waiting for the light bulb to switch on above your head! There is no epiphany needed, just good old fashioned elbow grease!
Inspiring Interns is a recruitment agency specialising in all the internships and graduate jobs London has to offer.