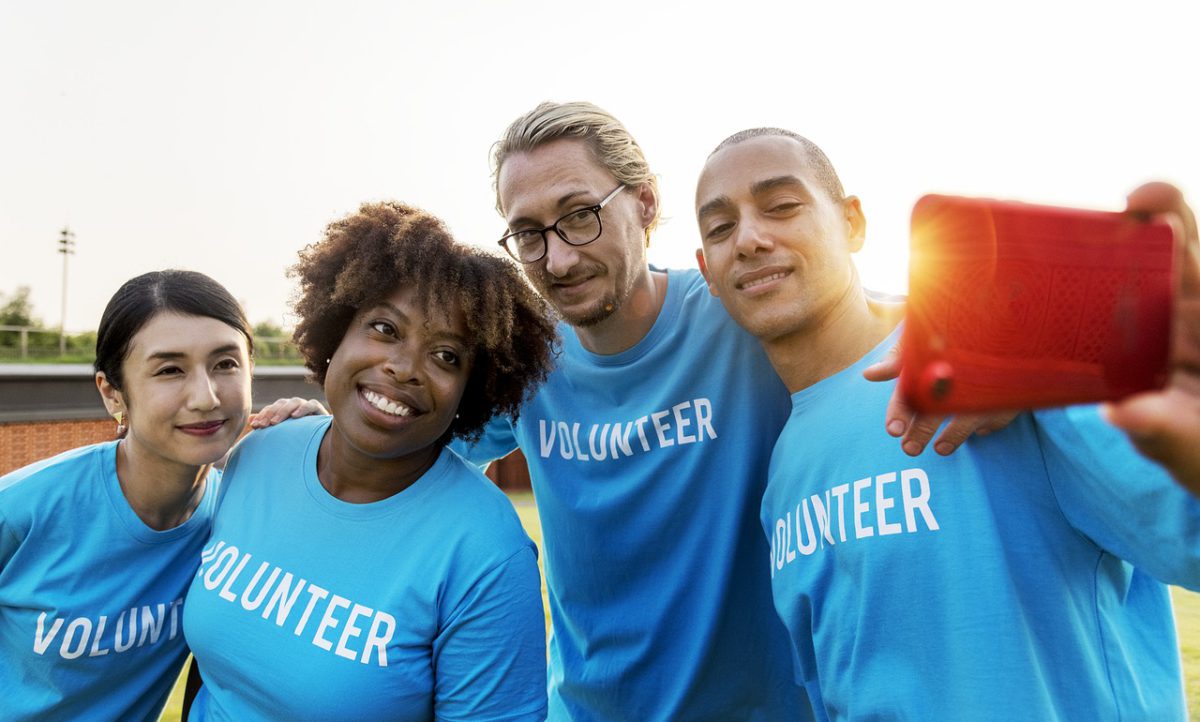 Why Volunteer Work is a Good Idea
After a year out of uni and little sign of a solid job coming up soon, volunteer work is going to start looking advantageous. Employers are putting your job applications to one side due to your lack of experience.
You're struggling to find that relevant experience; you have a job but it's not what you want to do. So while you may have to give up a day off and/or a day's pay, volunteer work could solve a lot of problems.
It's easy to list the cons of volunteering, but why not consider the reasons volunteer work is a good idea?
There's a lot of volunteer work out there
No matter what field you want to enter into, there's likely to be at least some kind of relevant volunteer work you can do. Often, companies aren't going to be averse to having a worker who's willing to work for free.
Depending on how much time and money you can give up, naturally, depends on what kind of work you can put yourself forward for. After a bit of research and self-promotion, however, you may find some volunteer work that fits exactly what you want.
So what are a few options?
Internships, whether they be a few months or just a week long, are good experience. While most won't pay you, you may get paid in alternative ways. For example, publishing internships may pay you in books!
Emailing local companies or those of great interest can get you further than you may think. Send emails outlining who you are and what kind of work you're interested in doing. Many companies will ignore your emails and some will let you know they have nothing to suit you at this point in time. Eventually, though, you should get lucky and find some interesting work.
Volunteering at places that are significant in your desired field is a good idea. If you want to become an app developer, volunteer time at a phone store. Or, for example, if you want to work in book publishing, volunteer at a local library. Learning about readers and popular books will only elevate your understanding of the field. Small volunteer jobs on the side can enhance your knowledge about a field.
Even volunteering just once a week will be beneficial for you and your journey to your dream career.
Your CV will shine because of it
Who looks more motivated to enter their dream industry than someone who's been a part of it through volunteering. As a graduate it's frustrating to read a job advertisement that insists you need x amount of experience in the profession.
You've been studying your whole life and, when you finally reach the end of exams and revision, you're told it wasn't enough anyway. A CV with genuine experience really does stand out from the crowd.
Starting out in a job as a graduate can be daunting. A graduate with genuine experience in a field, however, can begin a job with at least some base knowledge. While you may not be paid for your hard work, you'll be paid in experience. This will attract employers' attentions and make your first dream job seem far less intimidating… You already know what you're doing!
The Telegraph explain that it's important to market your internship strategically. They suggest you "need to draw out transferable skills which are going to be of tangible value to a prospective employer." Don't just list your volunteer work on your CV; show why it was worthwhile.
If you've spent your own spare time working hard for free, you may find it to be the reason you catch a break.
It can act as a working dress rehearsal
Maybe you're a graduate who is lacking direction or is stuck between a few career options. What better way to test out a career than by volunteering? Inspiring Interns claims internships can mean you can "examine whether this really is the career for you." Not only is there less pressure (You're not getting paid for your work, after all!), but you can get a real feel for a job before you take one attached with a salary.
It may lead to paid work
If you work hard and pay a genuine interest in what you're being taught, your volunteer work could lead to an actual job. Maybe at the end of your month at a company, they'll ask you stay on… and get paid for it! Volunteer work can sometimes lead to that first job.
At first glance, volunteer work can inspire a groan and a roll of the eyes. It's not ideal but, if you make the best of a bad situation, you can acquire some genuine experience. What's more, you'll look like an interesting candidate for future applications.
Kathryn Terry writes for Inspiring Interns, which specialises in sourcing candidates for internships and graduate jobs. Check out Kathryn's Twitter,Instagram and blog to delve into her mind further.