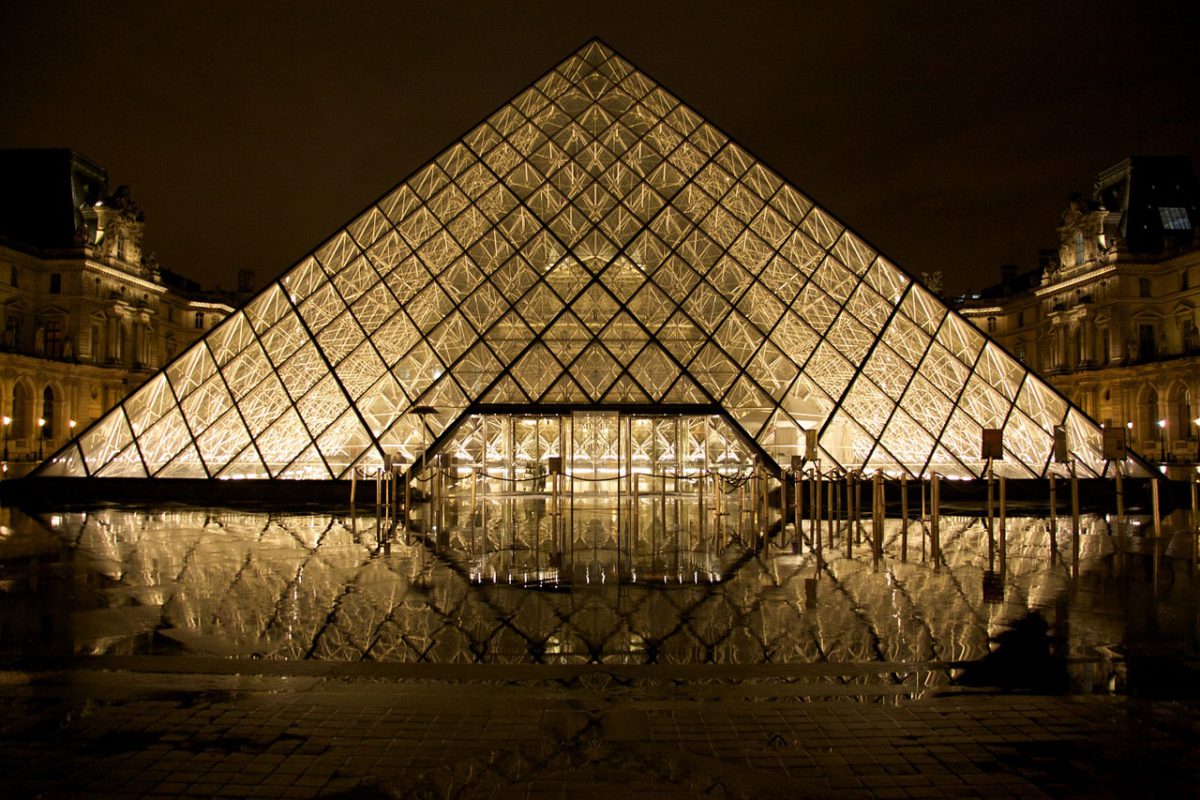 4 Reasons You Should Consider A Career In Museum Curation
All you Tweeters out there may have noticed that September 13 2017 was Ask A Curator Day. Museum curators all over the world spent the day giving an insight into the museum life by answering questions submitted using the handle and hashtag @AskaCurator and #AskACurator.
Being the nosy little bean I am, I decided to ask a bunch of questions—and I got some seriously cool answers. Here are four reasons you should consider becoming a museum curator.
You don't need to have wanted to be a curator your entire life
It's awesome if you're one of those super organised people who have always known what they wanted to be. But if you're still exploring lots of different options, that's great too! I asked a bunch of curators what kind of jobs they'd done before becoming curators, fully expecting them all to have degrees in Art History and a ton of museum-related experience. It was surprising and pretty exciting to learn that they'd been everything from Customs Officers to waiters, trained jewellers and bankers!
While some had gone down the more traditional route that I'd imagined, others had fallen into curating via an exciting route of funky jobs. One curator even made a cool little video telling me all about his experience. Check it out, and think about the experience you have that could be put to good use in a museum.
You get to handle some seriously cool stuff
Museums are packed with treasures of all kinds — and if you're a curator, you get to assemble, catalogue, present and display entire collections of them.
Whether they're immersive audio-visual journeys through Pink Floyd's musical history or spectacular recreations of Tutankhamun's tomb, exhibitions are packed with incredible items that are valuable for a ton of different reasons. From a seriously cute bunny called Wilfred to legendary blues musician Wardell Quezergue's tuning fork, the curators who replied to me had put a bunch of amazing artefacts on display for people around the world to see.
Whether you're dotty for dinosaurs or all about aeroplanes, you could find a niche that's perfect for you.
You get creative control over exciting exhibitions
If you like the idea of one little idea in your head becoming a dazzling display of incredible items, curating could be the career for you. Elizabeth Schlatter explains that when she curates exhibitions, she'll think of an idea then work on selecting artworks that will be shown as part of the exhibition. She then researches the artworks, interviews the artists (the living ones, that is), writes about the art in a catalogue or article, and then designs the layout for the exhibition. She gets almost complete creative control over her project, and a group of super talented people help her bring it to life.
Her advice for anyone thinking about becoming a museum curator? Simply visit as any museums you can and think about the way the collections are displayed. Lots of museums in the UK are free, so you can have a good nose around without worrying about the cost!
You work in an industry that's always evolving
The museum industry is propelled forward by discovery — whether that's a fossil that completely rewrites the history of homo sapiens or the rise of virtual reality. Curators are spoiled with endless inspiration coming from even the most unexpected of places, and continually challenged to shape their vision accordingly.
The curators over at Reynolda House are currently working on more ways to engage their audiences with technological innovations and interactions. SciTechMuseum have just completely redesigned their museum, and are sure that it will look completely different by 2067 too! By becoming a curator, you'd play an important part in the changing face of museums.
Fancy giving it a try? Take a look at this article, where Julien Parsons of the award-winning Royal Albert Memorial Museum (RAMM) in Exeter explains how he became a curator!
Martha studied English Language and Literature at the University of Oxford. She's currently a freelance writer bouncing across Europe. See more of Martha's writing at www.marthareedink.com, or follow her on Twitter. 
Inspiring Interns is an internship and graduate recruitment agency. To browse graduate jobs, click here. For senior digital and mobile jobs, please see Inspiring Search.