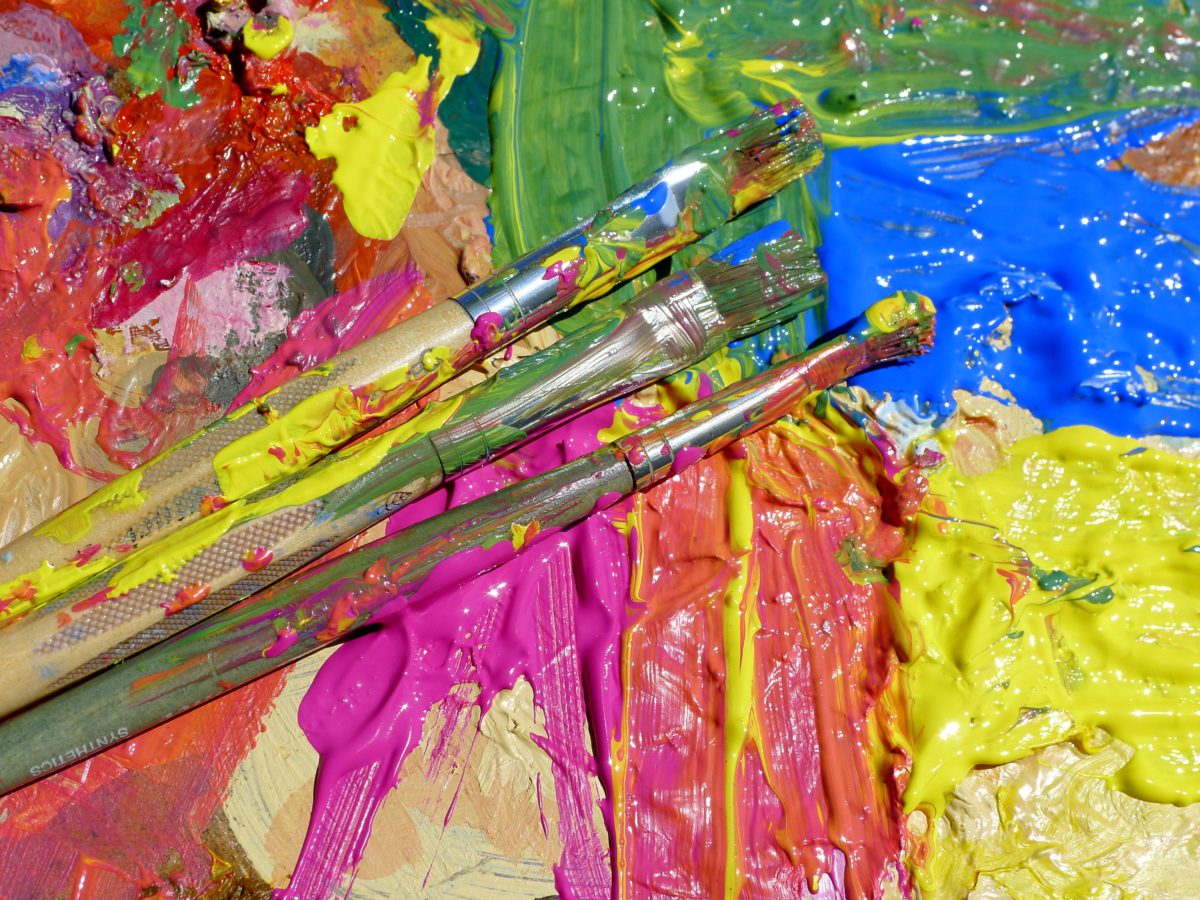 5 tips for Careers in the Creative Industries
Pursuing a career, or seeking an internship in the Creative Industries, which includes a range of areas from publishing and journalism to fashion and film, can be extremely competitive and challenging, to say the least. It requires initiative and endurance, but if it's something you truly want to do, then don't take no for an answer.
It is important to remember that there are no set routes or magic formulas that will guarantee you a job in your chosen industry, but there are certain things that you can do that will increase your chances of getting your foot in the door – so here are 5 tips to kick-start your career in the Creative Industries.
Just go for it
Apply for jobs you want, even if you think you won't get them. You should try not to fear failure or feel that you are aiming too high; after all, the worst response you can get is a 'no'.
It is essential for you to be proactive and constantly seek out new opportunities as not all companies will necessarily advertise internships. Try contacting a company directly to send your CV and enquire about any opportunities- sure, it might not get you anywhere, but there is always the chance that an employer could appreciate your dedication and enthusiasm and respond.
Don't be afraid to start small
Getting work experience is invaluable as it will equip you with essential and transferable skills that you will need in the future, so even if you start off with a low-paid internship to begin with or undertake workplace shadowing or volunteering in a company for a couple of weeks, the opportunity to be in a real work environment and also get feedback from your performance is extremely beneficial.
Recent research has shown that  previous work experience is the single most important thing employers look for when hiring entry-level creative professionals, so you should try and get as much exposure as possible in a particular industry.
Stay up to date with the industry
Set up a twitter account and follow companies you are interested in on social media. If you are interested in film, for example, it would be worth it to follow renowned organisations like  BFI and BAFTA.
Creative industries are constantly revolutionising so being aware of the changes taking place and keeping yourself informed will be a real advantage.
It is also vital that you know as many details you can about the organisations you want to work with/have an interest in: What do they represent? What sets them apart from other companies in the same industry?
Having in-depth knowledge of a company or the industry will set you apart in applications and interviews and demonstrate your awareness and commitment.
Network
This piece of advice may appear to be overused but meeting and staying connected with professionals in the industry (online and in real life) will allow you to get yourself noticed and also give you the opportunity to ask questions and receive first-hand advice by professionals from different sectors.
If you are at university, attend career fairs and talks that relate to the Creative Industries and after having completed an internship with a company, for example, stay in touch with them either via email or LinkedIn.
Practice your craft
it is crucial that you practice what you are good and strive relentlessly to learn new skills and get better at what you want to do. If you are an aspiring writer or journalist, writing in a journal or keeping a blog provides you with an instant portfolio.
Having a portfolio of your work not only allows you to display your talent and prove that you are qualified to do something, but it also allows employers to see that you have the ability to be consistent in your efforts, by completing a project.
Another good idea is to get involved in societies at university that will help you build and develop necessary skills, e.g. try joining the student newspaper, photography society, fashion society or any other creative-based societies that will enable you to get experience and build your skills.
Sonam Nundoochan is a contributor for Inspiring Interns. 
Inspiring Interns is a graduate recruitment agency which specialises in sourcing candidates for internship jobs and giving out graduate careers advice. To hire graduates or browse graduate jobs London, visit our website.