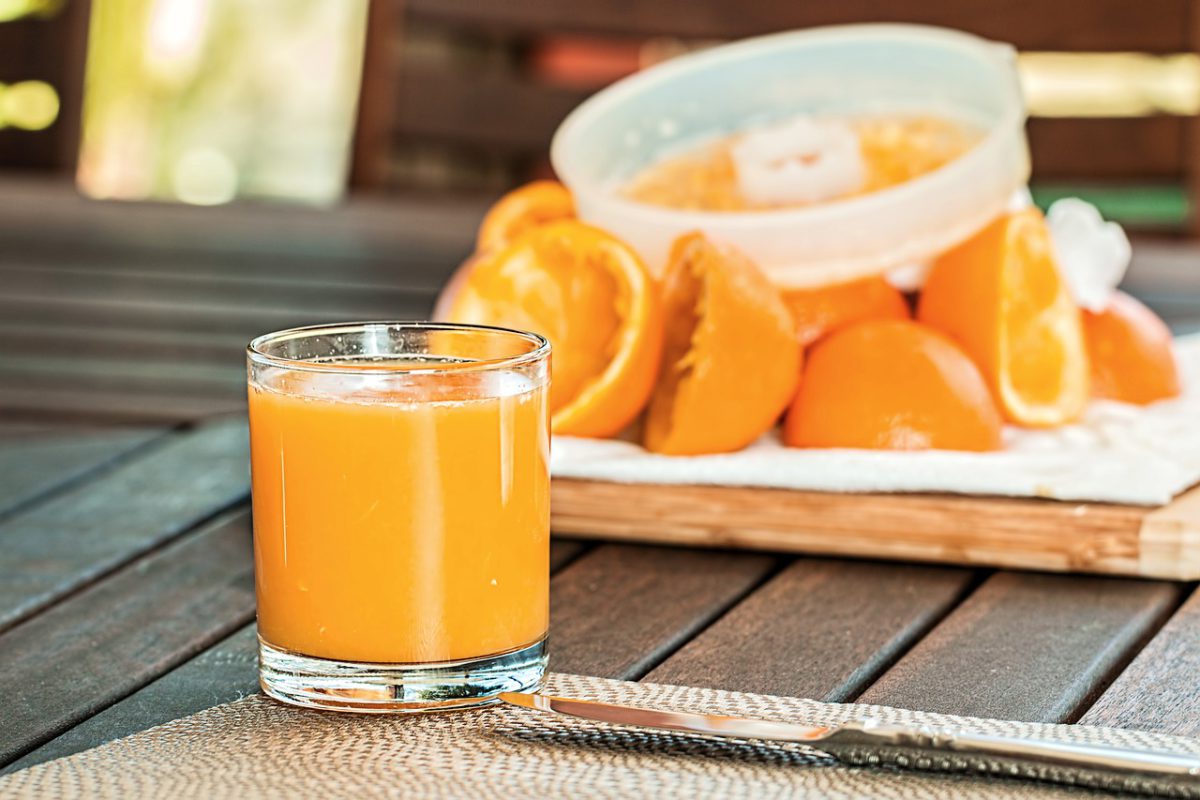 Kebabs And Chips? Get Healthy, Students!
What food do you think of when you imagine student living? Kebabs, chips, pot noodles? Cheap and cheerful, but not all that healthy.
A recent study by ARK revealed that only 7% of students said that they never bought food from a take-away or fast food outlet, which leaves a lot of students that do! 28% of students said that they prepared or cooked their main meal of the day from fresh or raw ingredients once a day – tut tut!
Convenience, price and a lack of time are just a few excuses that students give for eating unhealthy food. But there are plenty of options to help you eat well, get your five a day and still enjoy those treats!
Takeaways: not always a no no
Takeaways aren't as healthy as cooking fresh food, as we all know! But if you can't resist them and do go for a cheeky treat, there are ways to make them slightly healthier.
Everyone loves a curry; they're full of flavour and will have your taste buds busting with joy. You can still enjoy them, but remember try and avoid creamier options if you're looking to keep the calories down. Ones to consider are the veggie options, which could at least contribute to your 5 a day. Curries with a tomato base, such as the tandoori or madras are also great options.
Feeling more eastern? Chinese takeaway can still work, with a little caution. Anything fried and crispy will be dripping with fat and oil – not the healthiest options. Opt for steamed fish, veg, soup and plain noodles.
Fancy a bag of fish and chips? Make sure you don't pack on the salt, as salt raises the blood pressure; not something you want!  Try and avoid pies or sausages as these are high in fat.  Saturated fat is another one to avoid as it can raise your cholesterol and increase your risk of heart disease.  Why not add some mushy peas to get a bit of veg intake.
Recipe inspiration
Understanding calories and nutrition can help with healthy food preparation. Here are some quick and easy recipes to give you inspiration in the kitchen.
– Kidney bean curry
You won't miss those scrumptious flavours of your local Indian with this fab recipe – and it's full of protein and goodness to boot! It only takes half an hour to cook, with five minutes' preparation time, so no excuses here! Check out the recipe and get in that kitchen!
– Pizza on the cheap
Pizza can be a great way to get some veggies in. This recipe is great for those on a budget and takes less than an hour to cook including prep. Pop to the shops and get your pinny on.
– Pasta bake
What could be simpler than a pasta bake? Bung everything in and shove it in the oven! Nice and easy. Check out the recipe here and get baking. It's only 654 calories and 10g saturated fat – healthy enough!
– Simple soup!
Soup is a fantastic way to use up a bunch of ingredients that you have left over without compromising taste.  This fab soup only takes about 30 minutes to create.
So whisk yourself off to the kitchen and whip up some fantastic and healthy meals! For a treat, you can still enjoy the occasionally takeaway – but take heed of our advice to keep you looking healthy and well throughout your uni days.
Inspiring Interns is an internship and graduate recruitment agency. To browse graduate jobs, click here. For senior digital and mobile jobs, please see Inspiring Search.