Considered a career in sales? No? You're not alone. Listen closely young grasshopper, because we might be about to open your eyes. This is a career path shrouded in a little mystery and a whole lot of misconceptions about how you can expect to spend your day and how great your future prospects could be as a result of work experience in sales. Get ready to explore an environment where entry-level salaries start anywhere between £18,000 and £24,000, fast-track progression opportunities are high and enticing company perks exist; from coffee to a car allowance.
Famous faces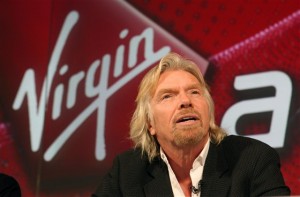 A whole host of famous faces in business, technology and media started out in sales, so if you can't beat them, join them? Steve Jobs, Richard Branson (pictured), Oprah Winfrey and Bill Clinton are all in this alumni, along with David Ogilvy – the legendary advertising executive responsible for creating iconic campaigns for Rolls-Royce and Dove. Ogilvy's first job was a door-to-door salesman selling cookers. He was so successful, he was asked by his employer to author a guide (for the benefit of his co-workers) revealing the tips of the trade.
"Play to win, but enjoy the fun."
Transferable skills
An internship or grad job in sales can lead to great things, so it's a fantastic place to start. Interpersonal and transferable skills learnt on the job will boost your CV and future employability in turn. These include; the ability to communicate effectively and learning the art or power of persuasion. You can use business connections and professional relationships developed to move into other areas of expertise like business development, marketing or consultancy. Alternatively, venturing into a specific area of sales is a common career path. You could be working in media focusing on advertising, planning and buying, or working your way up in the pharmaceutical, educational or technology industries. Are the possibilities starting to sound endless? Well, they are!
Why start out in sales?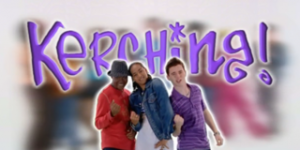 In this instance, hard work pays off! Literally. Employers pay a basic salary, plus commission and a bonus structure when individual and/or team targets are met. Some companies even have uncapped commission structures, meaning there could (in theory) be no limit to your earnings. One thing you can expect from an internship, graduate scheme or job in sales, is a great deal of support, quality training and clearly laid out progression plans. The fast-paced nature of the environment means you can also expect to learn on the job.
What does an employer want?
Previous experience in retail or otherwise is always desirable, but if your experience is limited, do not despair. Companies look to take on graduates who are eager and quick to learn, and train them to be expert salespeople. If you're still a student or in the interim between graduation and employment, there are ways in which you can shape your CV in the meantime. Consider volunteering for a charity or organisation where you could support a sales team and experience working in a target-driven environment. It's also useful to think of examples you could quote in an interview situation to demonstrate your skills and impress an interviewer. Examples of presenting to big crowds at an event or managing a budget as treasurer of a university society will be of interest to an employer. If you can support your claims with numbers – even better! How many people were at the event? How big was the budget? Specifics will ensure you come across organised and professional, with good attention to detail.
What do I want?
If you're a graduate ready to set yourself up on a financially rewarding career path, head over to the Inspiring Interns vacancies page and browse by sector. Hit 'sales' and peruse the job specs for more information about salary, different companies, perks and more.

Katie is a digital marketing executive at Inspiring Interns. A dancer, sport and health & fitness enthusiast, she likes to move, tweet and blog.

Nisa is an intern and part of the marketing team at Inspiring Interns.
Life after university ain't easy, but you can make the career decision-making process a little easier with the following tips and advice:
1. Use the free tools available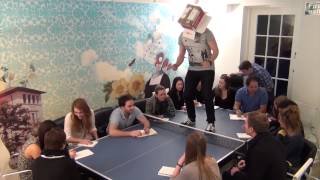 You may be unaware, or unsure, of some of the services on offer in life after university careers services and on-hand tutors. Recruitment agencies can be an asset to job-hunting graduates; opening your eyes to new opportunities, or matching your education and experience to roles in companies you didn't previously have access to.
(Here's a snapshot into the kind of company culture you can expect at Inspiring Interns HQ!)
Make the most of a service that is not only free, but tailored to your needs and requirements. Finding a company culture that matches what you're looking for is equally as important as an employer wanting to find the right fit for their business; it's a two-way street! Aside from agencies, there's a wealth of information online whether that's a blog series offering advice or a free online course to teach you how to code. CV-boosting activities such as these are incredibly useful, particularly when your relevant work experience (as a graduate) is likely to be limited.
2. Apply to internships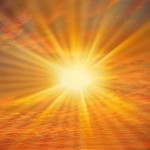 The summer rush to secure that dream graduate job or scheme is just around the corner, but if you've already said "see ya!" to university, why wait? There are opportunities available now that could put you ahead of the competition. Undertaking an internship in spring could ensure you're employed full-time by the host company come summer. Enhance your employability as a direct result of relevant work experience; check out our latest vacancies for inspiration.
3. Volunteer
Still a student? It's not too late to offer your time to university societies or charities and make your job application shine at the same time! Volunteering looks great on your CV and it's a great feeling to be able to give something back to a community or cause. In between exams and making the most of the last few months at uni, it's great to get involved. Remember, employers want to see flashes of your personality in job applications and they will be interested in activities you've been involved in outside of the office or classroom.
4. Research requirements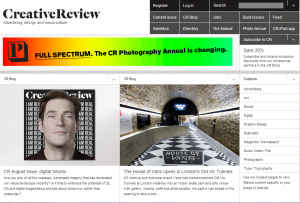 It's okay to be unsure of the demands of certain industries or who the "ideal candidate" really is, but there are ways you can find out. For starters, check out the graduate reading list for industry-specific advice on which websites to check out and publications to read. Next up, it might not sound like the most exciting thing you've heard all day, but reading job specifications will give you an insight into the qualifications and characteristics required for different roles. You can also expect to discover more about the type of companies hiring and the perks different roles have to offer. Look out for career progression opportunities, fun activities and super smart team members to learn from.
5. Make connections
If you think you know which career direction you want to go in, start reaching out and trying to network with the industry insiders. Try to stand out, but be professional at the same time! Basic etiquette when it comes to phone calls and emails, and common sense are important here. It sounds obvious, but acknowledging that people are busy and showing appreciation for any help or direction they can give, can open doors. Network, email, enquire and establish relationships so when it comes time to sending an application, you have a way in.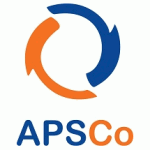 For undergrads looking for summer work experience, check out this brand new APSCo recruitment internship, available in locations across the UK. Click here to apply!

Katie is a digital marketing executive at Inspiring. A dancer, sport and health & fitness enthusiast, she likes to move, tweet and blog.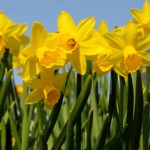 Spring into action! Here's our pick of the top 7 graduate internships and jobs to apply for this weekend:
This graduate scheme is a great mixture of business development, marketing and sales, and you'll develop strong skills in all of these areas. The company culture is fantastic with a young, dynamic team and perks including; free on-site gym and Costa coffee! If you'd like to be considered for this immediate exciting opportunity, please send your CV direct to: sam@inspiringinterns.com
Financial Investment and Fund Management Internship | London
This is a three month internship paying £1k p/m, with a view to going full-time. Established by two experienced investment bankers from Goldman Sachs this company are launching a new fund focused on investment into British precision engineering. This is an exciting opportunity to fast-track your experience in investment banking and fund management and learn from the best. Hit the title link to send your CV and apply today.
Rugby World Cup Sales Internship
As the licensee for the Official Rugby World Cup 2015 Travel Guide, this company is looking for dynamic, ambitious grads seeking experience in sales and marketing within a publishing company. Expect a vibrant office in Covent Garden, an experienced team, free breakfasts and free drinks in the office! Hit the title link to find out more and apply.
German-speaking Business Development Internship | Manchester
Start on £17k-£21k at this global company with the opportunity to travel to the US and work across different departments. Put your language skills to good use and gain an understanding of the business and help it grow.
Media Planner Buyer Internship | London

Join an ambitious team with experience developing and managing successful multi-channel lead generation campaigns for some of the UK's biggest brands! From marketing campaigns to detailed analysis, this is a fantastic opportunity to start your career in digital and learn and progress quickly.
International Business Development Consultant | London
One of the fastest growing companies within education technology sector needs you! Join the small but rapidly growing team and expect your career to skyrocket. This is a great chance to make an impact in a fast-paced environment. What are you waiting for?
Financial Sales Advisor | Manchester
This Sunday Times Top 100 company is looking for confident, dynamic grads to join their ranks! If you're proficient in IT with the numerical skills to match, this Manchester based company could be the one for you. This role is full-time, starting on a salary of £15k with an OTE of up to £35k.

Katie is a digital marketing executive at Inspiring. A dancer, sport and health & fitness enthusiast, she likes to move, tweet and blog.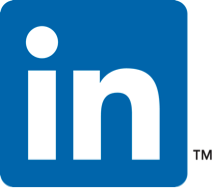 The paper CV is a staple in the traditional job application process, but it's as important to consider your online presence and how this could help you kick-start your career. Inspiring Interns introduced the video CV as a way to inject some personality into an otherwise faceless application process and give candidates a chance to showcase their communication skills to prospective employers. Right now? It's all about social media and using the available tools to propel your job applications to the next level.
Step 1. Create your profile. It might sound obvious, but you'd be surprised how many people start sending requests to make connections and join groups before they have added any information to their page. Take the time to build your 'social CV' before you start using the tool to engage with people and professionals and you'll be taken seriously. If you have no photo, connections or education/experience listed, you'll look suspicious!
Step 2. Consider what you should (and shouldn't) advertise online. Think about what you are trying to achieve through being on LinkedIn and the kind of people you want to be clicking on your profile. Which words are going to get you noticed? Try and avoid generic jargon about how motivated you are or your ability to work as "part of a team and independently". Employers have heard this all before! If your experience thus far has been more behind the bar than in the boardroom: don't downplay it. Draw attention to the soft skills you have developed whilst in this role(s), whether that's delivering a high standard of customer care or taking a position of responsibility such as management.
Step 3.Take the opportunity to fill in the sections about your skills, interests and volunteering. Recruiters or companies looking at your online profile will be just as interested to find out a bit more about you, through your extra-curricular activities and achievements outside of the classroom or office. If you have any entrepreneurial experience or have learnt/are learning key skills in IT or languages for example, this is the time to shine!
Step 4. LinkedIn allows you to join groups and engage in relevant discussion. Consider the industry or industries you are looking to go into and research the types of people, businesses and communities that could be of interest for you to follow. A strong presence online is crucial in order to stand out in today's competitive graduate job market. When a potential employer types your name into Google… how much better would it be if a LinkedIn industry discussion you have engaged with appeared on their screen rather than a selection of your old Facebook profile pictures? If you're looking for internships in London or Manchester, join our groups for interesting updates and useful careers advice.
Step 5. Grow your network! Not sure who to connect with? Start by adding your friends, reach out to your university alumni and connect with recruiters you're working with to find opportunities. Join groups of interest like football fan clubs as well as the more obvious industry-related ones. The wider you cast your LinkedIn net, the more people you will be able to connect with and the stronger your network will become. Use features like the 'people you may know' tool to assist you in making relevant connections and raising your profile.
It's important to be honest, but positive about your job hunt. If you're not working, use the space at the top of your profile to write a few catchy lines about the types of opportunities you are actively searching for. Now consider the rest of our simple solutions above and let social media boost your job applications!

Katie is a digital marketing executive at Inspiring. A dancer, sport and health & fitness enthusiast, she likes to move, tweet and blog.
Inspired by Time Out's mission to stay in with style and make "your living room one of the most exciting places" to be this month, we've got another reason to keep the couch warm – job searching! January and the job hunt go hand-in-hand and here's why. We've already got the whole dry Jan/get fit/have a healthy start to the year vibe going on, so let's add it to it. The time has come to secure that career-starting internship or job. Ready?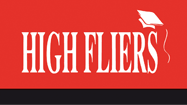 • According to the latest figures published in the annual Graduate Market study, published by High Fliers, the number of graduate vacancies is on course to reach a ten-year high this summer. As well an increase in the availability of paid internships and summer or course-based placements, starting salaries look set to rise. This is great news for those looking to go into an entry-level position, but it does come with a warning. Employers are urging students and grads to seek valuable work experience during breaks in education or employment in order to put themselves ahead of the competition. A third of roles are anticipated to be taken by those who have already completed internships or placements, so seize the moment and seek experience to boost your CV now.
• January is prime job hunt time! There are a variety of industries and different roles out there, so doing your research is crucial. Head to LinkedIn and Twitter to create your own profiles, make connections, follow industry figures and engage in debates. Discover careers blogs for advice on applications and tips on what you should be reading and where you can access this information. Now channel what you have learnt into creating a kick-ass application.
• Big data is
a significant growth area for the UK economy
, with a growing number of jobs available. What is big data? A huge amount of data is generated every single day, from social media to internal data, opening up opportunities for graduates in analytics, administration and support.
"It's vital that we attract new talent into the industry to ensure that businesses have the skilled staff they need to grow and be successful"
Karen Price, Director of the Tech Partnership
• An increasing focus on company culture and finding the right candidate to match the values and environment of a business has meant employers are now doing more to entice graduate talent! Your skills, background and personality need to shine through in a job application, but it is also important to find a company that suits you as much as you suit the role. Great perks, exciting career development plans and dynamic, sociable (but professional) environments are all on offer from certain companies, so what better time to get fully involved in the January job hunt?
If you're after more information about the kind of roles that are out there and how you can apply, head to Inspiring's latest vacancies page where you can view all opportunities or filter by industry.

Katie is a digital marketing executive at Inspiring. A dancer, sport and health & fitness enthusiast, she likes to move, tweet and blog.

In the current job market, work experience has never been more important. What better time to take the first step on the career ladder than as an undergraduate. It doesn't have to be all work and no play. Those long summer months provide plenty of time to party, holiday and gain valuable work experience. If you understand the day-to-day running of a business, from the well-established to a championed start-up, it will set you apart from other candidates when it comes to applying for graduate jobs. First or second year students, it's okay if you are still unsure about what you want to do when you leave university. An internship can ease the graduate decision-making process, whether you intern in an industry that you end up loving or you realise something is not for you. An internship in recruitment is a great place to start. Here's why:
Gain career insight
• Working in recruitment requires an understanding of different industries, the types of jobs available and the knowledge and skillset required for each role. Aside from helping others land their dream job, the insight you acquire from recruiting could help you make your own career decisions. Working at a recruitment agency will open your eyes to job opportunities that perhaps you didn't think you were qualified for or hadn't previously considered.
Meet Miles! He loved his summer internship last year….
Boost employability
• Participating in a paid summer internship programme is an excellent opportunity to gain highly transferable skills that will significantly increase your future employability prospects. Employers want proactive candidates, and having meaningful summer employment under your belt looks great on your CV.
Develop epic communication skills
• A key skill in recruiting and business development is communication. Confidence and a knack for being able to talk to people face-to-face, via email or over the phone. The network of professional contacts you build up through this constant communication may prove very useful when it comes to seeking future employment. Life after graduation is a scary thought, but take on an internship as an undergraduate and the people you meet and connections you make could offer you a role after university or put you in touch with others who can.
"With a higher level of competition for each graduate role, a student with proven work experience in a relevant sector and demonstrable graduate-level skills will be more equipped to secure employment after graduation."
Belinda Price, Internships Officer at Kings College London
Recruitment is a booming industry
• The recruitment industry is one of the fastest growing sectors in global business and is reported to be worth £24 billion in the UK alone. Individuals with the passion and energy to succeed in a dynamic, results focused environment succeed in recruitment. If this is you, apply today for this summer 2015 placement with established international company APSCo. Applications now open.

Katie is a digital marketing executive at Inspiring. A dancer, sport and health & fitness enthusiast, she likes to move, tweet and blog.
Maybe you're halfway there, maybe you haven't got a clue where you want to go, but this careers advice is universally applicable and (hopefully insightful for) students and graduates at every stage of the decision making process. Broken down into subjects, we discuss options you may not have considered and those you have.
STEM (Science, technology, engineering and maths graduates)
Roles in the development of business and information technology demand:
"innovative thinking, entrepreneurial spirit and the ability to relate well to colleagues."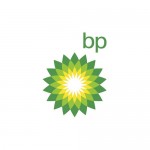 (BP degree matcher) Companies like BP can opt to consider a range of degree subjects and not just those directly related to the job. Degrees in STEM subjects lend themselves naturally to certain professions, with engineering grads arguably likely to become an engineer in their field of study. Outside of the more direct or traditional career trajectories, engineering grads can be great candidates for management consultancy, production, operational management or technical sales.
Scientists can look to go into law (with a conversion course and subsequent contract), environmental or other consultancy, science writing or systems development. Research, teaching and higher education are common routes into employment, with exciting options also on offer like a physicists' option to become a meteorologist! Cool. Alternatively, the analytical skills that science degrees teach you are applicable to any role involving data. And since big data is the next big thing, that's great news.
IT skills are red hot right now, with graduate internships and jobs in IT consultancy, technical support or web development seeking highly skilled candidates to match the demand for their services. IT skills are transferable, with industries from the creative to the technical looking to increase their digital presence and find new ways to promote and improve their services online and offline.
A maths based degree is essential for a career in finance, but also opens up doors for analytical roles in advertising, marketing, digital media or the healthcare sector.
Humanities
Generally speaking, humanity degrees don't limit your careers options to teaching, arts and culture. The skills you acquire from this BA course can put you in good stead to take on graduate roles in the public sector, marketing & PR, charity work, media, HR, business development or consultancy to name a few!
The research, communication and writing skills attained from an essay-based social sciences course are a good match for roles such as; Research Assistant, Marketing Assistant , Information Officer, Content Creator or jobs in the third sector which can range from admin to events or fundraising.
Languages
A bilingual or multilingual candidate immediately stands out in the job application process, whether the role requires a second language to be spoken or the company is looking at a candidate's confidence and ability to learn new things. Obviously, speaking more than one language opens up opportunities to work abroad, but there are also other vocational options to consider. Client services or account management roles (working with a variety of different clients or brands) in an international company can demand a second language. Client services provide a great chance to build business relationships and network, hit targets and experience business development. Creative industries like advertising and marketing – particularly at large or international agencies – often desire a second language in their employees. Language skills can also be an asset for a career in sales, consultancy or HR.
The moral of this story is that skills learnt in your degree are transferable to the workplace.
"A critical piece of the application process is connecting the dots between the experience you already possess and that which the position calls for."
(mashable.com).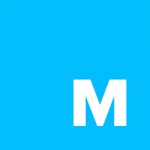 Extra-curricular activities and additional studying or qualifications can have a positive impact on your chances of success, particularly if you have studied for one degree but are keen to get into something different. Maths doesn't have to mean finance, and an English degree won't always translate into a writing or content creation role. Explore career avenues and use employment agency websites and careers advice blogs to dissect industries, delve into job titles and requirements and discover what it all means!

Katie is the marketing assistant at Inspiring. A dancer and health & fitness enthusiast, she likes to move, tweet and blog.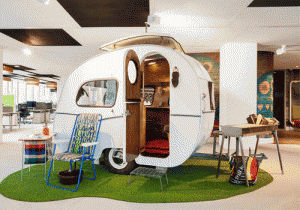 Different companies in different industries have diverse cultures. A more established company compared to a young start-up, will have fundamentally different values and practices. These working environments are all subject to change whether it comes from within the business or as a result of a change in the law or economic climate for example. When it comes to a graduate entering a new working environment, it is important that both the company and graduate believe they are a good match. Company culture is subject to change and often new employees bring with them fresh ideas, but it is likely that core values and principles will remain the same. From flexible working hours to a clear career development plan – it is worth researching a company's culture before an interview and ultimately before accepting a job offer.
Working hours
Employees who work in customer services or in positions of technical IT support for example, may work outside of the typical 9-5. A role that requires interaction with companies or individuals in other countries may warrant employees to work shifts in accordance with the time difference. More established corporations tend to be stricter with working hours, whilst start-ups or businesses in the creative industries are more likely to accommodate employees working at their maximum potential at different times of the day by offering flexible hours or the option to work remotely. (Just don't get this confused with not wanting to wake up early in the mornings!)
Opportunities for progression
You may have a clear development plan for your graduate career laid out in your head before going forward for an interview, or you may be looking to play it by ear. It is the company's prerogative whether they offer a set progression structure or whether opportunities for promotion are down to the efforts and achievements of an individual. It may only be your first full-time job, but it is important to think of your professional future when deciding which company is right for you.
Salary
As a graduate with limited or no relevant experience, you may not be in a position to demand a high starting salary. Inspiring Interns have placed over 4,000 graduates in internships and full-time jobs and have found the average starting salary in London to be around £18,000 per annum. If you work in sales or recruitment for example, this will be boosted by commission and bonuses. If you are taking on an internship, you may start on National Minimum Wage or you may initially be paid lunch and travel expenses. Graduate salary expectations are often higher than the reality, with salary subject to a company's growth and success as well as the amount or complexity of the work involved. Relevant previous experience will be taken into account when a starting salary is discussed and individual performance will be assessed particularly during an employee's probationary period (this is usually the first 3 months).
Increasingly, companies are offering perks to entice the cream of the graduate crop to apply for their internships, schemes and jobs. A well-stocked fridge or free breakfast, after work social drinks on a Thursday or Friday, or subsidised travel or gym memberships are just some of the incentives you may see advertised. However, not all companies are in a position to offer all of these exciting perks. It is worth noting that whilst a growing start-up may not buy you a coffee every morning, what you will learn from a small business and the rate at which it and your career could potential grow – may outweigh these other benefits. Finding which company best suits you and what you are looking to get from a career, is about realising your priorities and in turn, understanding what you consider to be less important.
Expectations
As a 21st century graduate, a lot of pressure can be felt by external factors such as the media as well as pressure from graduates you are competing against, and pressure that you may be putting on yourself. The first few years after graduation are about finding out what you want to do and finding that first job or internship to kick-start a career in your chosen industry. It is necessary to be realistic about your expectations – this isn't about scaling back your ambition, but about understanding what an entry-level position will involve, from the salary you can expect to start on to personal targets your mentor may ask you to meet.
For help finding that first job or internship, head over to our vacancies page and discover our very latest roles. For student and graduate careers advice and top Inspiring tips, keep scrolling through our careers blog to ensure your knowledge is on point!

Katie is the marketing assistant at Inspiring. A dancer and health & fitness enthusiast, she likes to move, tweet and blog.
Video is a digital force to be reckoned with. More and more universities, employment agencies and businesses are turning to YouTube as an outlet for the careers advice, information and shareable content that they have to offer graduates. We've put together some of the most exciting and effective channels catering for today's job seekers to prove that there are videos worth watching that don't involve cats.




London School of Business and Finance (LSBF) has an awesome YouTube channel packed full of series including 'education and entrepreneurship' which features interviews with big names in business from Deborah Meaden to Richard Branson.
LSBF's channel also features taster sessions, 30 minute video lectures, Q&As and advice on the benefits of studying and how you can achieve more from your education and opportunities on offer.





This top American university's secret to YouTube success lies in its sheer number of videos. It aims to provide something for every university student or graduate including; networking advice from LinkedIn to face-to-face conversation starters, interview and CV advice from Phoenix Careers Corner and mini documentaries featuring inspiring examples of student experiences and success. It may be an American institution, but this careers advice is universal so explore the channel!
This is just one example of the kind of content you can expect from this channel. This particular video tackles the awkwardness of networking head on, as the founder and CEO of The Muse spills her secrets in a how-to guide to networking.





This London based institution is one of the top ranked universities in the world, specialising in science, medicine, engineering and business, Imperial has a YouTube channel that offers a wealth of advice to prospective and current students and graduates. This particular video features a 30 minute lecture tackling the current graduate employment market and looking at supporting data, what it is employers look for when recruiting graduates, how you as a graduate or student need to consider that information and what you need to think about in order to make the best career choices.


This is just a selection of the kind of careers-based material you can find on YouTube. And of course there are plenty of those hilarious/cute/random videos for your viewing pleasure too…

Katie is the marketing assistant at Inspiring. A dancer and health & fitness enthusiast, she likes to move, tweet: @KatesApps and blog.

"Choosing a university that has strong careers services will increase your chances of landing that dream job"
Cheryl De Las Heras Oliver, LSBF Manchester Careers and Student Welfare Manager
Few decisions are as significant as your choice of university. You're likely to consider lots of criteria before settling on your first choice – the quality of the course, the calibre of the academics, the lifestyle and cost of living in that area. You might not put careers guidance at the top of that list, but it's a key element to consider if you want to make the most of your studies and find your dream job. Here are a few of the benefits of choosing to study at a university with a top-class careers service.
1. Direct support
The best careers website, such as the careers department, have the right people on hand to offer you individual, face-to-face guidance that can go a long way to helping you whittle down your career options and sell your skills effectively. That may mean CV workshops, or it could mean drop-in hours when you can speak to experienced staff and explore your possibilities. Whatever you need, speaking to someone in person can make it easier to ask questions and find what you're looking for. The national careers service offers industry and degree-specific advice as well as an insight into job profiles – what a title means, what qualifications you will need and resources you should look into.
2. Better library resources
A university is nothing without a library; everyone knows that. But that doesn't just apply to academic departments – library resources can also help you explore myriad job opportunities and establish a career plan. A careers service should have well stocked, regularly updated library resources so you can do your research and refine your knowledge through face-to-face and online support. Check out the 20 most spellbinding university libraries in the world for inspiration!
3. Alumni networks
If the best careers services help you to achieve your career aspirations, it stands to reason that the universities with the best careers guidance must have already produced some success stories. That means you can benefit from extensive alumni networks, allowing you to speak to ex-students who are now working in the field you want to explore. They can give you an honest view of what it's like to work in that sector, advise you on how to get there and provide valuable networking opportunities. All of that contributes to helping you get on the career ladder. After graduation, you can sign up to receive email updates, or join the LinkedIn group associated with your university to stay connected.
4. Better application advice
University is all about developing the knowledge, skills and experience to succeed in the world of work. But even if you're the perfect candidate, you can easily miss out if you can't demonstrate that in the application process. Getting high-quality advice on everything from your applications to CV formatting and of course, the thorny issue of interview technique, is vital. If you opt for a university with a great careers service, they will be able to offer more detailed guidance through services such as mock interviews and CV workshops, ensuring you have the right tools to sell your skills to employers.
5. Employer partnerships
Top universities are always interesting for top employers. The best careers services are proactive in forming relationships with businesses that will have benefits for their students. These might range from careers fairs and presentations on getting into a specific industry, all the way to full-blown internship programmes, depending on the provider. However these partnerships play out, the reality will be greater access to employers for students, helping them develop the skills and experience that businesses are seeking.
There are a number of things to consider when applying for university, but the strength of a university's careers service should be a high priority when thinking ahead. For graduates, these services are still available and can still prove useful in opening your eyes to new opportunities, potential contacts and relevant industry goings on.
Sonia Mazzotta, the author, works at the London School of Business and Finance.