"How can I improve my chances of success?" "How can I make my application stand out?" "What industry am I best suited to?" "Where am I going wrong?"
During my first few months at Inspiring these were common questions from applicants that would present themselves on a daily basis. Questions which I gradually learnt the secrets to, leading to my work on the 'graduate weapons' series; a collection of blogs that dissects our key sectors (analytics, digital, events management & hospitality, graphic & web design, human resources, marketing, mobile, PR, sales and the third sector) and identifies the desirable characteristics for candidates in each industry.
These blogs were designed to give fresh graduates a helping hand through revealing our insight into what makes a good candidate, providing you with the weapons you need to stand-out from the crowd.
Hannah is a Digital Marketing Executive at Inspiring. She tweets about all things golden here: @hlcroberts and pins all things pretty here: gildthelilly. You can also connect with Hannah on Google+
–
Image credits
Wonder Woman designed by Matt Harmon from the Noun Project
Wolverine Claws designed by Alen Krummenacher from the Noun Project
Rock N Roll designed by Ryan Beck from the Noun Project
Bat designed by Adam Heller from the Noun Project
Iron Man Repulsor designed by Alen Krummenacher from the Noun Project
Ripped Pants designed by Alen Krummenacher from the Noun Project
Terminator designed by Yorlmar Campos from the Noun Project
Wonder Woman designed by Ben King from the Noun Project

This by no means suggests that being a recent graduate on the career hunt isn't difficult, because it is. There is strong competition from every angle and greater uncertainty surrounding employment and financial stability. A few months out of work or a summer of pulling pints and your immediate future may seem unclear, but we're here to show you that it's actually a good thing and you can use this time to your advantage.
1. You have options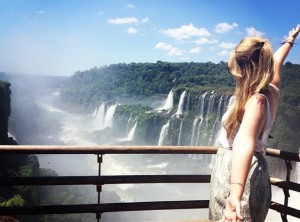 Many people decide to travel and with this comes the opportunity to volunteer or work abroad or just explore a part of the world that you may not otherwise have the chance to see. Further education (even further) might be something to consider. This doesn't start and end with a master's degree, indeed we think an internship is the modern day master's! (Read this)
2. You can take the time to choose your career path
Think about your skills and your interests and what career they would be most suited too. Remember to consider all avenues that are relevant as you may be surprised by how many options your research uncovers.
3. An internship is worth it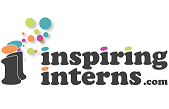 You might realise your dream or you just realise that you definitely don't want to work in a particular role or sector. As a recent graduate, you are in the best position to undertake an internship. The point of an internship is that it is a learning experience: you are not expected to walk in knowing absolutely everything. Obviously it is important to apply for positions that are suited to you as a person and your background (education, experience), but it is also about finding out what you like and which industry is right for you.
4. You can 'sort your life out'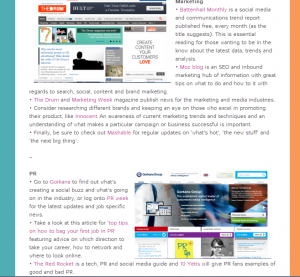 Learn how to manage your money (ideally), think about where you want to live (if you want to stay in your area or relocate), make a list (mentally or literally) of what you want to get out of the next x amount of months you could spend job searching. This might be related to your career, for example, maybe you want to brush up on your industry knowledge, in which case you'll find our graduate reading list (pictured right) very useful. Targets can also include things like getting fit (remember you can hit the pavement for free) or learn a new skill. It could be cooking or it could be something that could boost your employability like languages!
5. You can sleep in and then start the job hunt!
In other words, the day is yours to schedule. When getting settled into the application process, you need to suss out what is most effective for you. If you like to smash the gym at 7am and then get cracking straight away – do it. If you're more productive in the evening, work your day around this and do your life admin/daytime TV watching/coffee morning gossiping before you knuckle down. This is actually an advantage over people already in employment, as you have more time to pour over those lengthy applications… Make it count!

Katie is an Inspiring Intern and a recent addition to our marketing team. A dancer/health & fitness enthusiast, she tweets: @KatesApps, and blogs here.
By Alex Townley
Sales. You might be tempted to conjure up images of soul-destroying call centres or Del Boy and friends hawking on street corners with suitcases full of counterfeit watches, but we'd like you to shelve those thoughts for five minutes.
Unfortunately a large number of high-profile careers websites peddle ill-informed graduate sales careers advice, so we're here to set the record straight.

Myth 1. "I'll spend my days cold-calling"
Wrong! Gone are the days of reading from scripts and making over 100 calls a day. The internet has replaced cold-calling and more recently, given rise to social selling. People buy from people and today's buyers have no patience for unsolicited phone calls hawking products they don't want. Working in sales requires a certain entrepreneurial spirit: you need to demonstrate a clear product or brand understanding and build on-going relationships.
Modern salespeople spend their days leveraging social networks to generate leads, educating others with informative content and engaging with decision makers. They analyse data to make better-informed choices, email the right person at the right time with the right message and use their time more effectively to build a demand for their product.
It is likely that you'll have targets, but you won't necessarily be expected to achieve them by calling strangers all day.
Myth 2. "Sales has got nothing to do with my degree"
"A career in sales would not involve a lot of the skills that I learnt at university and is not particularly creative."
Anonymous graduate, Inspiring Interns' graduate survey 2014
No! Throughout your time at university you'll have built up a host of transferable skills. Those with large social circles and enjoyed life at university often make good sales people. If your degree involved debating subjects, frequent communication with your peers and interpreting information then you may well be suited to a career in sales.
Working in sales is all-encompassing; you'll learn how to use email marketing techniques to garner new leads, social media platforms to nurture leads and clients, and ultimately set up face-to-face meetings. You'll need to be analytical to understand your clients' needs, you can put together a strong case for your particular product/service and you're convincing enough to close a deal.
Myth 3. "There is no career progression"
False! The lead characters portrayed in Phoneshop are funny, but they are probably the world's least accurate representation of salespeople.
"Graduate sales positions should not be confused with sales work in shops, door-to-door sales roles or telesales."
The University of Kent's careers page
A graduate sales position will give you a firm grounding in all aspects of business as you develop a full understanding of all business activities. Working in sales is usually a complex job; most business leadership positions require sales experience and successful salespeople are usually an organisation's prize asset.
"Good salespeople are never out of work and always in demand."
Les Csonge, Co-Founder Yudu Media
If one day you do decide to move on, many of the skills that you develop as a salesperson are applicable in a broad range of other positions; managing client expectations, closing deals and communicating effectively, to name a few.
What next?
To properly arm yourself for a successful career in sales, take a look at this sales-focused graduate weapons piece on attacking the job hunt.
If we've already convinced you that sales is your next career-move, take a look at our latest vacancies in sales and send us your CV.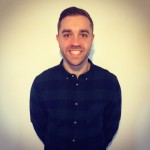 Alex is the marketing manager at Inspiring Interns. He enjoys sport, cinema, admiring sharks from a safe distance (on TV) and supports Arsenal. Alex occasionally blogs on plainhelvetica.com, tweets @agtownley or you can add him to your circles on Google+.
Actually, it's probably fair to say you will believe what happened next.
Hey you. Yes, you! You, sat at home reading this as you indulge in a little mid-job application procrastination. Don't feel guilty, we've all been there. And let's face it, if you're going to do a touch of procrastination there are worse places to do it than a graduate recruitment blog. Am I right?
So…how can we make this a useful five minutes? Well how about a little bit of inspiration to get you back on track, courtesy of our boy Charlie Bragg and the brilliant MyLondonHome. You're in? Great – let's go.
Charlie graduated from the University of Leicester last year with a degree in English and, like you, was sat at home last August applying for jobs. Specifically, he wanted something with a marketing bent. So he put in an application to Inspiring Interns. He got a call from us. He came in to meet our HR team and film a video CV. Then came an interview at MyLondonHome, and no longer was he sat at home wondering what was next but starting a social media internship. And, in his own words, it went quite well.
"The best thing about interning at MyLondonHome was opportunity to learn. From day one I was afforded the time and training to truly understand my role. It wasn't the cliché of making tea or filing paperwork (although of course with any office, tea was heavily involved). A young office with a good social side meant I quickly felt at home in the company and, if offered the opportunity, I could see myself working there for a long time."
Boom. Kick-starting your career could be that simple. Feeling a bit more motivated but not quite there yet? No fear, Charlie's got this to say about everything he has gained from the experience:
"I came into the company as a social media intern, but I was quickly learning to manage our Google Adwords account and analyse our web traffic through Google Analytics. After securing a full-time job at MyLondonHome as a Marketing Executive, I was offered the opportunity to study the IDM (Institute of Direct and Digital Marketing) Diploma in Direct and Digital Marketing, of which I am expecting the results of in September. I have since been able to fully immerse myself in all company marketing, including copywriting, radio advertisements, an MLH taxi campaign and many other projects."
Cracking. An internship converted to a permanent job, and a huge amount learned along the way. Well played Braggsy! [NB Braggsy may not be Charlie's nickname, but we like it]. So having been there, done that and got the job, what advice would Charlie give to potential interns?
"I think the one piece of advice I'd offer anyone looking to start a career in marketing is that it doesn't have to be for an agency. I've had an incredible year at MyLondonHome and think that's largely down to the fact that every project I've been involved in, I've been able to see the results first hand."
Booya! Marketing isn't all about agencies, and doesn't Charlie know it.
Hopefully Charlie's story has given you a bit of impetus to snap out of your brief procrastination and crack on with the applications. We're certainly feeling double lively after reading about Braggsy's success. And if you want confirmation of what a lovely chap our lad is, along with a reminder that inspiration comes from all around us, he's revealed one last golden nugget of truth.
"My Dad is probably my biggest inspiration, he never stops thinking of ideas (most of them terrible) but he doesn't give up and occasionally there's a good one…In all seriousness, his passion for innovation is infectious and I don't think I'd be so motivated without him."
Top man, top story, and hopefully some top motivation. Go get 'em tiger!
To stock up on even more motivational nutrition, have a butcher's here!
Andrew James Scherer was thrust into this world in 1986 and from the moment he was born knew he was destined for the top…of the the Inspiring Interns Manchester office. Scherer somehow persuaded Inspiring to take him on in November 2009 and has been immovable since. Can be found @scheza on Twitter. You can also connect with Andrew on Google+!
At university, you're repeatedly told to 'read around your subject' to improve your knowledge and make the most out of your degree. The same applies to your job hunt. From having something extra and insightful to say in an interview situation, to having a more well-rounded understanding of what is happening in the industry you are keen to get into – stay up-to-date and you could put yourself ahead of the pack! We've taken eight key industries and researched the publications you should be reading, the websites you should frequently be visiting and who you should be following on Twitter. We recommend checking out the Twitter profiles of all the websites we've mentioned to get a bite-size daily dose of information!
Contents
If you have an industry in mind, click on the word below and you'll jump to it.
•Advertising
•Computing & IT
•Digital & Media
•Finance
•HR & Recruitment
•Marketing
•PR
•Sales & Business Development
–
Advertising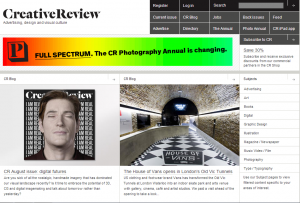 • Campaign is an online magazine providing a mix of news, analysis, features and comment to the communications industry (advertising, media, digital, marketing).
• Similarly, Creative Review is a platform for 'advertising, design and visual culture'.
• Advertising is a popular choice when it comes to thinking about a career path, so try logging on to Adforum which allows you to research different agencies. Perhaps most interesting about this website is the creative library which explores and introduces you to some of the most critically acclaimed work in the industry.
–
Computing & IT
• Visit Computer Weekly for technology tips, multimedia and management information.
• Try Q&A site Stack Overflow for professional and enthusiastic programmers.
• Keep on top of software developments and most importantly with this industry, practise makes perfect! Enhance the skills you already have and master other programmes so you can demonstrate to an employer that you have what they are looking for.
–
Digital & Media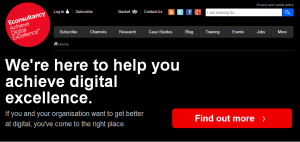 • Those in the industry have found Tech Crunch useful and this is also one for marketing enthusiasts. Go onto the website and take a look around or get the latest headlines delivered straight to your inbox with TechCrunch Daily.
• Econsultancy post a huge range of brilliant blogs featuring industry trends, tips and advice to keep you up-to-date with the fast-moving world of digital. Members also get access to a range of reports and up-to-date research (key in an ever-changing landscape).
• A vital thing with digital is to learn as you try it yourself. You can enhance your industry knowledge through meeting more experienced contacts, but also (and more easily!) by engaging with them online. Ask a specific, relevant question to a company about their experience e.g. of the current market and you may not only get the answer you want, but make contacts in the process.
–
Finance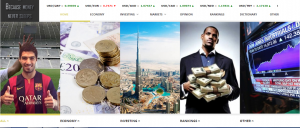 •The Financial Times delivers a constant stream of the very latest UK and international business, finance, economic and political news, comment and analysis. It may sound obvious, but this is essential reading for graduates interested in finance and is also very useful for those with an interest in business and current affairs.
• The Economist is another well-known publication offering similar insights, but also focusing on science and technology.
• Forbes is well worth a follow on Twitter and/or regular visits to its website for reliable news, politics, economics, business and finance information.
• Depending on whether your focus is markets or global strategy, whether you're looking into investments or accounting; following relevant financial advisors, experts and business leaders can give you an insight into what goes on and what is happening right now. Twitter feeds or individuals involved in the financial sector will often have a specific focus, so it is worth following a variety of people, companies, news channels, publications and (unbiased) independents.
• Finance News 24 is a Broadview 'Best Finance Blog Award' winner and provides financial news from the major markets across the world, with particular focus on sports topics. Websites such as this can be a nice way to incorporate your interests into your work/research.
–
HR & Recruitment
• It may be worth adding the CIPD's People Management to your bookmarks bar if you are interested in this sector; they provide up-to-date HR news to keep you in the loop.
• Personnel Today also offer news and guidance related to all things HR.
–
Marketing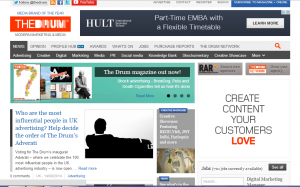 • Battenhall Monthly is a social media and communications trend report published free, every month (as the title suggests). This is essential reading for those wanting to be in the know about the latest data, trends and analysis.
• Moz blog is an SEO and inbound marketing hub of information with great tips on what to do and how to it with regards to search, social, content and brand marketing.
• The Drum and Marketing Week magazine publish news for the marketing and media industries.
• Consider researching different brands and keeping an eye on those who excel in promoting their product, like Innocent An awareness of current marketing trends and techniques and an understanding of what makes a particular campaign or business successful is important.
• Finally, be sure to check out Mashable for regular updates on 'what's hot', 'the new stuff' and 'the next big thing'.
–
PR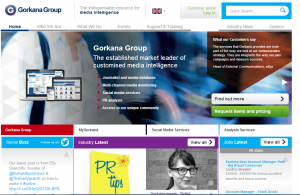 • Go to Gorkana to find out what's creating a social buzz and what's going on in the industry, or log onto PR week for the latest updates and job specific news.
• Take a look at this article for 'top tips on how to bag your first job in PR' featuring advice on which direction to take your career, how to network and where to look online.
• The Red Rocket is a tech, PR and social media guide and 10 Yetis will give PR fans examples of good and bad PR.
–
Sales & Business Development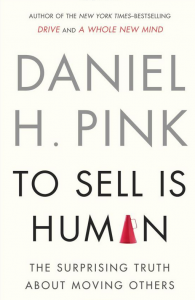 • Familiarising yourself with the CRM software used by numerous companies to assist them in the tracking of sales figures is a great place to start. Try Sales Force.
• Daniel H Pink's book To sell is human has been a NY Times, Wall Street Journal and Washington Times bestseller and said to be a favourite amongst top salespeople. It looks at the art and science of sales through stories, research and analysis. Mixing up your reading material and looking at a variety of different sources can keep things fresh in your mind!
As Mashable highlights, the power of social media makes it easier than ever before to build up a personal brand. You can take part in industry conversations and build personal connections with those in your field (or field of interest). You can also take a look at our blogs for more information on how to sell yourself and how to boost your professional online presence.
For further information and pointers, explore our free graduate guide with particular emphasis on the following sectors: advertising, analytics, charity, digital & IT, fashion, finance, marketing, PR, sales and a bonus section on using your language skills. The guide lists a huge range of free options to help boost your application, but also points you in the direction of the very best paid-for courses and qualifications.
Finally, if you're a budding entrepreneur bursting with questions, try Inc. They provide a wealth of information on how to start and grow your own business!

Katie is an Inspiring Intern and a recent addition to our marketing team. A dancer/health & fitness enthusiast, she tweets here: @KatesApps, blogs at: http://bit.ly/WN9rpu or you can connect with Katie on Google+.
By Monica Karpinski
It's no secret how competitive the job market is these days. We've all read the scary headlines and scrolled through endless job adverts, all the while working ourselves up into a frenzy. "What's going to make me stand out to an employer," we ask ourselves, "when everyone has already done everything else?"
But don't let the naysay brigade discourage you; there is always a way you'll be able to impress an employer. You'll just have to be creative about it.
Internships are an increasingly popular avenue to higher-level, permanent positions in competitive fields. With more and more interns on the scene, you'll have to work a bit harder to make yourself stand out. Learning additional skills not necessarily related to your field can help you do just that.
As well as allowing you to pick up new know-how, additional skills and knowledge on your CV make you seem interesting. They will demonstrate that you are driven, dynamic and that in your spare time you don't just sit around and rest on your laurels. You're a go-getter, with keen interests who's ready to proverbially take the bull by the horns.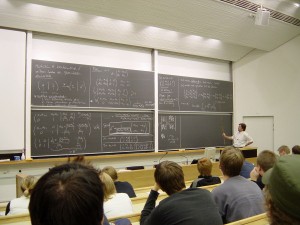 Fortunately, learning something new has never been easier for Brits on the cusp of their careers. For example, Hotcourses' Cash for a Course Awards allows five prospective learners to complete a course of their choice in one of five broad subject areas: arts and craft, technology and business, languages, cookery, and sports and fitness.
Did you study French or Spanish in your GCSEs? A UK Commission for Employment and Skills (UKCES) found that 17% of employers were unable to fill vacancies due to a shortage of candidates with languages skills. Why not pick it up and plonk it on your CV? (Incidentally, you can check out Hot Courses' French courses here!)
It's good news for those not looking to learn something so serious, too. Another recent survey by the National Careers Service named 23% of employers' vacancies hard to fill based on a lack of skills, qualifications or experience. Got your eye on a publishing internship? You might be a whiz with words but if you aren't digitally minded then you'll shine out less next to someone who does. Taking a short course in technology or social media will show you've made an effort to fix that, and that now, you're up to scratch. In the same vein, your novelty cupcake decorating class will expose your creativity and interest in foodie culture. Your employer feels like he knows you a little better already.
Whether you're in it for the long haul and ready to pick up a second language, or just want to learn how to decorate a lampshade, each and every skill you acquire will broaden your perspective and add something to the way you think. And that will only ever work in your favour.
Editor's note: If you're looking for a course in London to improve your employability, check out our new all-encompassing guide: http://www.inspiringinterns.com/interns/london/guide/

Monica is a London-based writer and digital content producer for Hotcourses. A keen art and culture fanatic, you can follow Monica on Twitter, add her on LinkedIn or connect with her on Google+.
By Katie Appleby
The economy is growing, exciting new businesses are emerging and the job market is heating up. Competition for graduate internships and jobs is HIGH and it is more important than ever to stand out from the crowd. Here's how:
Go digital
Technology is one of the fastest-growing industries – so embrace it! Get your skills endorsed by previous employers and co-workers on LinkedIn (not just your best mates liking every single one) and secure recommendations (also on LinkedIn) from people you have worked for/with highlighting your contribution, personality and skills. Be active online! From making videos, to blogging or contributing to a publication or website – a relevant, visible online presence can help you to market your brand; you!
Add a splash of colour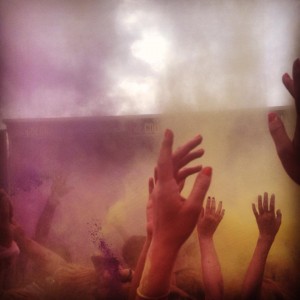 Consider jazzing up your CV by adding the logo of companies you have worked for or gained experience with next to their name. This is a simple, but effective way to give your application some colour. Research shows a picture is far more effective at getting a reaction than a block of text. This coupled with the fact that the ratio of applications to job opportunities has been recorded as high as 85:1 with top employers – all points towards the need to be memorable! Putting a small, passport-size photo on the top corner of your CV could also have a positive impact. If a recruiter or company is looking a multiple applications a day (very likely), they will be drawn to your application and remember what you look like if/when they meet you.
Stand out
It's less about the extra-curricular activities and more about your involvement. Taking a leadership role says a lot about you as a person – as recently highlighted by law firm Norton Rose Fulbright in a Twitter Q&A about getting into the legal sector. Standing out is important in this day and age! Whether through what you achieve as a result of your extra-curricular activities, the unusual nature of the hobby or the in-demand skills you have gained as a result of your efforts. You can stand out in other ways too; inject some personality into your job applications, be original in your answers to interview questions or find new and innovative ways to get noticed by people in your industry(ies) of interest.
Presentation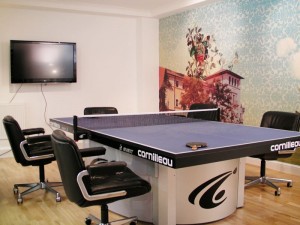 Keep your eyes peeled for Inspiring's Annie's upcoming blog 'What to wear to an interview' – this will be especially helpful to those girls with a full-to-bursting wardrobe of potential! Until then, present yourself in a way that is relevant to your industry. If you are interviewing for a position in a corporate environment, looking smart is essential. Pay close attention to the job specification or any guidance you are given. If the description highlights a relaxed, start-up office environment, consider that smart/casual may be more appropriate. If in doubt, it's always better to be overdressed. Presentation is more than just what you're wearing; how you present yourself on paper, online or via email or telephone communications is as important.
Prove it
If your CV features an impressive list of desirable characteristics, traits and skills, think about how you can demonstrate or prove that you have these assets. When prepping for an interview for example, prepare examples of when you have had to use said skills in a real-life situation, how or why you did it and what the outcome was. For more interview advice and insights, have a look at this. You can also back up your statements with examples through your choice of extra-curricular activity (as previously mentioned) and your relevant qualifications or work experience.
See some of our other blog posts for tips on how to search for that dream job and how to interview.
Katie is an Inspiring Intern and a recent addition to our marketing team. A dancer and health & fitness enthusiast, you can follow her tweets here: @KatesApps or connect with Katie on Google+.
Editor's note: All images are property of Inspiring Interns.
By Katie Appleby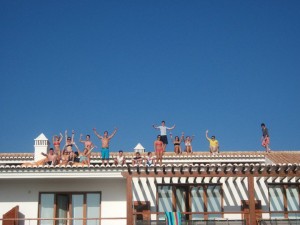 With the gown returned and certificate in-hand, as a recent grad – the world feels like your oyster! Many of you will want to take a (well earned) break after graduating, but here are a handful of things to consider during your few months of freedom.
Hobbies
In today's competitive job market, employers are looking for more than just a great academic background or relevant work experience. A hobby highlights what you are passionate about and gives an insight into your personality. Performance experience, for example, demonstrates confidence and presentation skills. Interesting or impressive qualifications gained from pursuing a hobby can be a positive addition to any CV.
Skills
Adding strings to your bow outside of the office or classroom environment will help your application to stand out. Why not try learning another language? Inspiring have seen how highly sought-after such skills are. Bi-lingual or multi-lingual candidates dramatically increase their employment and earning potential, for example.
Education
Furthering your education doesn't have to just mean postgraduate studies. If you are looking to boost your CV, local community colleges often offer educational or practical courses or introductory classes/workshops. This could be particularly useful if you are looking to get into an industry which you don't have experience in.
Reading is another way to enhance your employability. Keeping up-to-date with industry-related news and reading relevant articles and texts will help you when it comes to impressing at an interview. Consider following industry leaders and relevant business figures on LinkedIn and engaging in discussions on Twitter.
Researching
If you are unsure of the career direction you want to go in, researching different industries and the job opportunities that they have to offer is a great place to start. Check out our graduate glossary for a detailed explanation of different career sectors and job titles.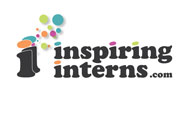 Find an Internship
An internship is a great way of getting a foot in the door and kick-starting your career in the industry of your choice. However, an internship can be the pursuit of an interest rather than a career focus. Shadowing someone at work for a short period of time is less commitment, but still valuable experience. It's also a brilliant opportunity to trail an industry of interest and see if it's something that you could see yourself doing. Take a look at our vacancies page to see the kind of internship (and job) roles we currently have on offer.
International opportunities
As tempting as it to spend your extended post-graduation summer break lazing around on holiday, why not look into doing an internship or taking part in a volunteering project abroad? Get your fix of fun in the sun and add to your CV at the same time: win, win!
Volunteering
From coaching sport to preserving wildlife, there are a whole host of exciting volunteering opportunities available to those looking for an experience. Volunteering doesn't have to mean travelling to a far away destination; it can be a way to engage with your local community which in turn, may appeal to (local) employers and you could be offered future volunteering opportunities, broadening your experience.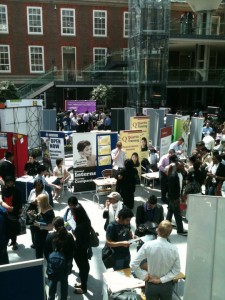 Events
Throw a wild party! OK maybe not, but the right kind of socialising can be a valuable addition to your CV. From industry-specific events to more general graduate recruitment fairs, networking and making important connections is an integral part of the job hunt process. It may reaffirm what you already knew about a particular career option or it could open your eyes to an opportunity you may not have previously considered.
Embrace these opportunities, improve your skillset and look forward to a fantastic welcome to the world of employment!
Katie is an Inspiring Intern and a recent addition to our marketing team. A dancer and health & fitness enthusiast, you can follow her tweets here: @KatesApps or connect with Katie on Google+.
Editor's note: All images are property of Inspiring Interns.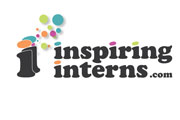 By Hannah Roberts
New-comer to the graduate job hunt? Feeling a little overwhelmed by the prospect of finding a career? That's where we step in! We at Inspiring are experts in helping you wanderers onto the path of career success. Which is why we've put together this selection of our greatest internship and job opportunities to get you on your way this weekend. These vacancies may be hot, but that's not all we've got: be sure to check out our extensive list of roles available for application over on our site!
1. Marketing & PR Internship
This paid internship is the perfect opportunity for a recent graduate looking to gain commercial experience in a successful online business with a great track record!
2. Graphic Design Internship
Serious opportunity to gain extensive insight in design best practice from within the fashion retail sector at one of the largest high street clothing retailers in the UK.
3. Junior Programmatic Trader
Fancy working for the sixth biggest communications agency in the world? We're looking for highly numerate grads with degrees in an analytical or quantitative discipline for this £19-22k graduate job.
4. PR & Executive Assistant Internship
Fantastic opportunity to get involved in and gain full training in PR tasks with this (£1-1.5k per month) internship at a full-service PR agency operating in the video game industry.
5. Sales Internship
This super sales internship is a brilliant opportunity to be part of an exciting new venture from one of the world's biggest brands! This is a (£1,250 per month) initial three month placement with a view to a full-time graduate job.
6. Administration Internship
Looking to develop your administration skills? Get a load of this paid internship with an expanding mobile app backed by Richard Branson!
7. Global Marketing Technology Co-ordinator
Are you a talented self-motivated individual with a flair for digital innovation and tech? Check out this £25k graduate job with the largest music corporations in the world!
8. Mobile Media Graduate Scheme
18 month £21k graduate scheme opportunity with a widely respected, award-winning mobile marketing agency focusing on strategy, media, analytics and creative.
9. Media Analysis Internship
Fancy interning at an award-winning media planning and buying agency? Here's your chance!
10. Graphic Design Internship
Learn from an experienced team who will guide, teach and help you develop best in class skills with this paid internship!
Remember, if you're not sure of the exact career direction for you, you can always submit your CV direct to our HR team via our online application form. Whatever your method, proactivity is key – so get on it!
Hannah is a Digital Marketing Executive at Inspiring. She tweets about all things golden here: @hlcroberts and pins all things pretty here: gildthelilly. You can also connect with Hannah on Google+
By Katie Appleby
With graduation on the horizon, we thought we would put together a useful guide on how best to prepare yourself for the next step – searching for that dream job! Three or four years of hard work later, you may be left feeling a little lost and in need of some advice. Congrats on reaching the end! Now follow these useful steps and you could be well on your way to kick-starting a successful career.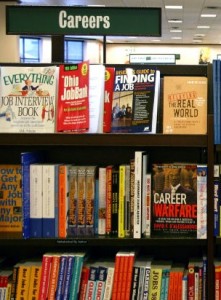 1. Do your research
Try to have a clear idea of the industry that you want to work in and the specific roles that you are interested in before you start your search. To get more of an idea about different job titles and the work that they entail, take a look at our graduate glossary guide.
Identify a few areas of interest and tailor your job/internship search accordingly. You can search our opportunities by industry on our vacancies page – the left hand side has a search function allowing you to filter.
2. Be prepared to tailor your CV
The experiences and skills on your CV should be geared towards the industry you are interested in. A video CV is a great way of getting your personality across and relaying to a prospective employer the applicable skills that you have to offer and what you are interested in. Depending on whether or not you know which industry you want to go into, avoid focussing on a specific role. Emphasise the skills you have that an industry may want. The following link is a great video on "how to shoot one hell of a video CV".
3. Consider your references
Confirm that your previous employer is prepared to give you a reference and ensure that you have the correct contact information for them.
4. Consider how you could improve your employability whilst searching for a job
There are a lot of volunteering opportunities around and voluntary work can be a great, positive addition to a CV. Industry-related experience or improving your knowledge of your industry of choice through reading and research is also beneficial! Another great way to enhance your CV is through online courses. With skills like Excel regularly sought after by employers, courses in computer software or other areas like languages could put your application ahead of the rest. There are a number of courses available online for free! The team at Inspiring Interns have put together a career resources guide to help you on your way, available for download here.
5. Create a professional email address
Your future employer doesn't want to know if you think of yourself as a 'princess' or a 'babe'! It is definitely a good idea to create a new account solely for your job search, just remember to check your emails regularly and be responsive. Even if you are not interested in an opportunity, it is important to communicate this. Giving feedback can be constructive for the recruiter and company.
6. Control your social media
For any career, following relevant industry figures and companies and tweeting industry-related content and news is a great way to get noticed. For more great advice on how this can aid your job hunt, click here.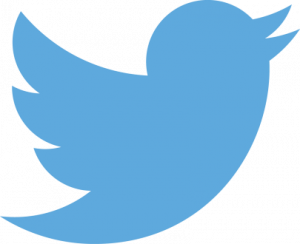 Don't be naïve! Social media has reached the masses and one of the first things a recruiter may do is search for you online to see if you are a good fit for the company. Delete anything you wouldn't want to be seen, or 'hide' your profile if you do not want to remove content. If you are pursuing a career in digital marketing or media, for example, it is strongly advised to keep your Twitter profile open. Update your LinkedIn profile and add a link to that and your Twitter feed on your CV.
7. Think about setting yourself targets
To meet during your search e.g. a certain number of applications per week. A sense of direction can make your search more efficient. Remember that it is important to have regular breaks, exercise and remain positive!
If your search is a success and you've secured an interview – well done! Now check out our top tips on how you can nail that interview and bag yourself a role.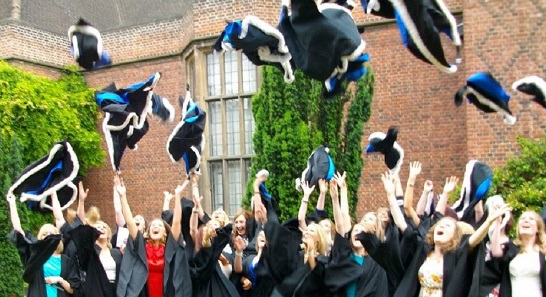 Katie is an Inspiring Intern and a recent addition to our marketing team. A dancer and health & fitness enthusiast, you can follow her tweets here: @KatesApps.