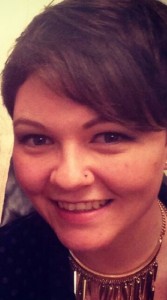 By Denise Donnelly
Social media is an entrenched feature of our personal lives; your social circle will more than likely include (but will not be limited to) a Twitterati, a Facebook creeper, and most definitely an obsessive Instagram-er. We may have grown up with the internet but many of us have failed to utilise it as part of our professional lives. Social media is the rising star of the business world for three very good reasons:
1. Most businesses will have at least one social media page. Social media is a free marketing tool and has a high ROI (return on investment) if used correctly.
2. Social media marketing, management and operations is a huge job sector that is still growing!
3. When you apply for a job there is a good chance that the employer will Google your name and what they find may influence their decision.
You came in like a wrecking ball!
With this is mind you should start building your professional online profile. However, in order to build something amazing you might need to tear down some rubbish like that YouTube channel you made when you were 12 about how much you love cats. More importantly you should set your Facebook profile to private and make sure no incriminating pictures of your night out are available to the public. In this instance I went one step further and changed my second name to the Irish version so that no employer could find me, I'm clever like that. Once you have curbed the damage you did in your tweens you can now begin to rebuild your online self!
Build like Bob
LinkedIn is the best place to start, and it is more than likely that you already have a LinkedIn account that you set-up and was then confined to the online annals of the interwebs! Whether you are a LinkedIn virgin or the owner of a neglected account, this is your chance to start anew. There are roughly three million businesses on LinkedIn and two new users every minute, it is a cornucopia of professionals and job seekers and is your chance to present your skills and experiences is an economical, sleek and professional way.
The set up self explanatory but there are few very important sections of your profile but there is one in particular that you should pay particular attention to. I was always told that the most important part of your CV is the "personal" or "opening" statement, it is designed to engage the employer and sum up your relevant experiences, skills, and attributes. Apply this rule to your summary, only don't make it too specific, in the first few glances they will want to know the following:
1. What you are currently doing.
2. Your key skills and attributes.
3. What your professional interests are.
My LinkedIn profile is by no means perfect but it might give you an idea of what I mean. However, don't be afraid to show a bit of personality, you could say how you are fluent in LOLcat and how you run towards fires not away from them!
"Smart phones and social media expand our universe. We can connect with others or collect information easier and faster than ever." Daniel Goleman
You are now a member of the Twitterati!
I joined Twitter three years ago and called myself after a Game of Thrones character (no I am not telling you which one). I connected with most of my friends and followed all my favourite celebrities. I treated it much like Facebook when it came to the content I would post; mainly cat pictures and quotes. When Restless Development told me that I had earned a place on their Sierra Leone trip I got rid of this account and set up a new one that would serve a much more professional purpose.
Twitter allows you to connect directly with businesses, politicians, celebrities, CEOs, and experts in every field from all over the world. It's also an arena to showcase your talents for free. If you are relatively new to this side of Twitter then follow the steps below to get yourself off the ground:
1. Identify the sector e.g. communications, marketing, engineering
2. Search for the hashtags relevant to that sector.
3. Identify the key people tweeting about your sector and follow, tweet and retweet them!
4. Acknowledge people who retweet and follow you, it's polite after all.
5. Start conversations with people about things that you're interested in (development, food, fashion etc.)
6. Sit back and enjoy the most addictive ROI you will ever experience.
It doesn't end here
Social media a sphere that specialises in individuality and uniqueness. I do believe that LinkedIn and Twitter are a must but you don't need to be as active on these pages as I am. The fashion industry has a fantastic presence on Pinterest (a pin board-style photo-sharing website) and amateur and professional photographers share thousands of pictures a day on Instagram (photo editing, sharing app and website).
I have been using social media in this way for almost two years now and most of what I learned was through trial and error. Take some of the platforms for a spin and see if they add anything extra to your professional profile. It can be exhausting and patience is a must but the gains are immeasurable!
Denise is a University of York graduate with a degree in History and Politics. She is looking for a career in communications and PR and is currently Social Media Manager for Radio Coalisland and Head of Social Media for Model Westminster, both voluntary roles!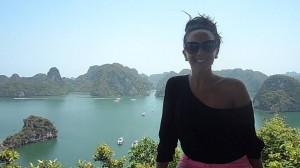 By Sophie Binskin-Barnes.
On a soggy day in January I decided the time was nigh for my big break. After what seemed like months, no wait, it was months, of traipsing through the internet looking for internships as a gateway into the events industry, I was royally stuck between a rock and a hard place.
The internships I wanted were either financially impossible, with no travel costs included, or I would never hear a peep after I applied, and a fair few were even completely illegitimate. I needed to ensure I wouldn't be digging myself a monetary black hole whilst endeavouring on the only route to my dream career.
With a country full of highly educated twenty-something individuals what actually make us, well, individual? How do we get the opportunity to stand out in the crowd and be the rose amongst the thorns? Two sides of A4 and an application form (which basically asks you to regurgitate information from your CV) ain't going to cut it! At the Undercover Recruiter they state an employer's 'average time spent looking at a CV is 5-7 seconds'. Then there are the recruitment companies adding a secondary blockade right in front of your first.
I fell upon Inspiring Interns on a recommendation from a friend who knew I was desperately seeking a great internship opportunity. After scouting through their user-friendly website I instantly applied for 3 internships in a row. Ever the optimist I had my reserve tank full of faith on this company to be my glimmer at the end of the tiring search tunnel.
If you are currently a career hunter like me, every email ping on your phone ignites a spark of hope of a company offering you that long awaited interview. Well, the very next day I actually ignited with a response from the Inspiring Intern team inviting me for an interview! I knew in no way it meant a job or a guaranteed internship, but it was hope and it felt great for my receding confidence.
After a brief chat (so good to actually speak to a human being on the phone) and an email stuffed with all the relevant information I headed to central London in anticipation of becoming an Inspiring Intern.
The office was a plethora of open plan chic, friends at work and professional planning; I instantly felt at ease and was greeted, informed and comfortable straight away. Sitting on the Inspiring Interns couch I started to read their 'Book of Dreams' which emerged me into the world of reality that I wasn't the only one in this situation. Actually there are a damn lot of us wanting people to believe in us, invest in us and inspire us.
It appeared to me, Inspiring Interns were recruiting an army of hungry pre-professionals, prepared to get some experience under their belt and get noticed within a growing business. Now which company wouldn't want a workforce that voracious, enthusiastic and dedicated to success? Inspiring Interns seemed to me to be our jury to ensure our fair trial into the professional world.
Inspiring Interns have, for 5 years now, been a beacon of light and fair trade for fresh faced post grads ready to do what they can to get into the right hands.
So I had an informal interview where they actually asked about ME; found out my interests and skills and what makes me tick. There is a lot to say for face-to-face communication in this day and age and I felt comfortable and confident to just be myself and talk about my history as well as express my hopes and dreams.
It was then time for my 'elevator pitch' filmed CV. It is basically a one minute long sales pitch about you to be sent out to interested employees and every candidate does one. Do not be frightened off my friends; this is an excellent opportunity in a friendly environment to really sell yourself in a happy and honest fashion. I had a few tongue-twister moments but my very patient advisor just let me start again and on my third try, I nailed it. They give you plenty of advice but it's best to come fully-prepped and even learn a script if you wish, just don't sound too robotic as it won't sell you well. There are loads of examples on their website if you need a bit of a spur.
After that, you leave all the hard work to them. I know, right, sounds ace! They search and sort in your desired industry to find all your options for you then email you once they come up. They absolutely insist lunch and travel expenses are covered by your company and the internships in which you are given responsibilities are paid. So they seek out the placements, show the company your CV and video CV, and if the company are interested in meeting you, an interview is arranged. No one's time is wasted and all interview experience is good experience for us anyway, hey!
After having been buried by a haze of questionable proposals and a complete lack of responses, the 20-strong team at Inspiring Interns HQ in London have taken me under their wing of wisdom and are well and truly holding my head above the clouds. It's a pretty blue sky for this Inspired Intern!
If you're looking for your dream internship opportunity, make Inspiring Interns your starting point.
Sophie, 26, lives in Kent but is soon relocating to London. She gained a BA in Managing Performance from the University of Leeds. She has travelled, volunteered and worked far and wide around the world and is now using these experiences to compliment her degree, pushing herself into a career in the events and experiential sector. You can connect with Sophie on Google+ and follow her on Twitter @SopheeBB!
By Hannah Roberts
Blogging! A phenomenon born in the 90s that has since become a mainstream hobby with the introduction of platforms such as Tumblr, WordPress, Blogger and Blogspot that enable people to broadcast their thoughts to a worldwide audience.
I took up blogging on the advice of a friend who recognised my passion and interest in music, trainers and fashion trends, and suggested that I try my hand at putting these thoughts into words. Not only as she knew it would be something I'd enjoy, but also to support my career hunt. I started off my writing with things that came easy to me, about things that I was interested in and had something to say about. The more I wrote the easier the process came. It was something I was able to add to my CV, giving solid evidence of my creativity, and in turn was something that I believe played a big part in landing my job at Inspiring Interns! It served as a positive talking point during my interview, and prepared me for the subsequent writing task that I was asked to complete prior to joining the company.
For today's graduates, it's something that I, and we as a recruitment agency, can't recommend enough. When discussing this with our HR team who handle the hundreds of applications we receive on a daily basis, it's clear they love to see a blogger's CV. Blogging is an opportunity to demonstrate your initiative and proactivity whilst serving as a strong indication of your creativity (assuming you're writing about a creative subject!), which is particularly invaluable to those looking to crack into creative careers.
For those of you considering putting hand to keyboard but unsure of where to start, it really isn't something you should over-think. First you'll need a topic; whether it's something niche that you feel will give your blog a unique edge, or simply a personal interest/like that you feel you could write about. Find yourself a place in which you feel relaxed without distraction (I personally write best when in bed!) and let the words flow. It may take you a couple of attempts to produce something that you are happy with, but once you've managed to hit publish on your first piece, I can assure you it'll come a lot easier. With practice, you'll find that you will develop your own writing style, forming your own blog identity.
The next step is to grow this identity. As a product of the social generation it's likely that you're an active user of at least two of Facebook, Twitter, LinkedIn, Google+, Pinterest or Instagram – all brilliant platforms get involved in. Using these channels to link and share your content across your social networks not only broadens your audience but allows for the development of your personal online brand. In addition to this it demonstrates your awareness of the importance of self-promotion in today's modern world, something which many employers favour. This experience will act as an invaluable addition to your CV, strengthening your applications, putting you in a better position when it comes to interviews and tasks and will in turn lead to a career (hopefully!).
Not convinced? Let's look at the story of Pete Cashmore. Ever heard of the media kingdom, Mashable? If you don't know…get to know! Mashable is a leading British-American source for news and information on the digital age. With around 100 employees and 34 million unique hits to date, and over 14 million social media followers, Cashmore created his blogging empire back in 2005, as a 19-year old blogging from his bedroom… Enough from us, get writing!
Hannah is a Digital Marketing Executive at Inspiring. She tweets about all things golden here: @hlcroberts and pins all things pretty here: gildthelilly. You can also connect with Hannah on Google+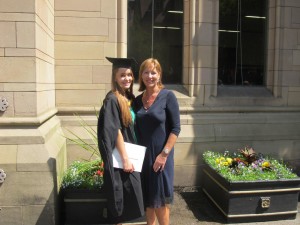 So, you've finally finished university. The relief is overwhelming. What follows is a blur because obviously you need to make up for all those days you were slogging away in the library by celebrating constantly. However, before you know it your old nemesis, panic, returns. You're realising that you have rapidly morphed from a joyful, elated student into just another unemployed graduate.
The speech given at my graduation ceremony, which I wrongly thought might be inspiring or full of hope, constantly mentioned that we were 'the rebound generation'. Just a light reminder that many graduates can't get jobs out of university so they have no choice but to return back home. Brilliant. After graduation I applied for a range of jobs and mostly heard nothing back. I would have actually preferred to be getting rejection emails. It's the silence that bothered me, it left me in complete limbo. Every day checking emails, waiting to see if anyone had replied. To be honest, I didn't know what I wanted to do when I finished university. The future was looking bleak – family members and friends consistently asked me what my plan was and it was becoming frustrating /embarrassing that I actually had no idea. So, low and behold, I decided that the best thing to do was to apply for an MA in Religion and Political Life. This, I thought, was the way to successfully end the on-going limbo. I reassured myself over the summer months that this would give me time to think about what I really wanted to do and that it would make me 'oh so' employable. I started in September and it didn't take me long to realise that although doing a master's can be a great thing to do, it should not be used as a way to bridge a gap. Unsurprisingly, after a mere month, I quit.
Looking back I can see that there are a few questions I should have seriously thought about before committing to doing a postgrad degree. Hence the phrase; hindsight's 20/20. So if you are thinking about doing a master's here are a few questions you should consider before you commit:
1) Do you have a lot of work experience?
2) If you don't have a lot of work experience, will your chances of getting a job increase if you do a postgrad instead of spending the time gaining experience through internships etc.?
3) Will doing a postgraduate degree help you figure out what you want to do?

The first two questions are important because many people you speak to about doing a master's degree will tell you that firstly, 'having a master's degree is becoming the norm, you need it to be employable' and secondly that 'having a master's will allow you to earn at least double the amount you would have earned without one'. I am not saying these people are lying, but these things are not true in ALL situations. Some job specifications will be looking for specific master's but others will be looking for the candidate with the most experience in the field. Don't underestimate how important experience can be, doing a master's does not always equate to actual experience within the work place.
The question most relevant to my situation is the third question. I have always wanted to do a job where I was dealing with people but that doesn't exactly narrow my job search down by much. Doing a master's degree in Religion and Political Life was not going to help me figure this out. Getting experience through internships or work experience where I was dealing with people would firstly, help me decide what career path I wanted to go down and secondly, make me more employable.
After I quit, I started to apply for internships in HR. It was something I thought I might like but I had never had a chance to gain experience in the field. I have now started my Internship at Inspiring Interns and I am loving it!
How I feel now, after having worked for a month at Inspiring Interns, couldn't differ more from how I felt after doing a month of my master's. I'm excited about what I'm doing and learning every day and I really enjoy the atmosphere in the office. It's the best decision I've made so far, so if you are having trouble deciding what you want to do or having difficulty getting a grad job I would definitely recommend applying for an internship.
This blog was provided by the lovely Hannah Ayres, one of Inspiring's mighty Manchester team!
What? Beginner's coding workshop
When? Monday 27th January
Where? Shepherd's Bush, West London
The ability to read and write code (we're talking the computer kind, not Morse) is an incredibly powerful skill. Any job which requires you to work closely with a developer (we're talking digital marketing, advertising, account management in a media agency and many others) means you will most likely need to know about the fundamental elements of what a website is and how it is built, and this involves learning how to code. Even basic web development knowledge can give any job application a huge advantage – technical know-how is invaluable when paired with a bit of commercial nous and an awareness of the basics of marketing.
As an intern recruitment agency with five years' experience of placing over 3,000 graduates into internships and jobs, we at Inspiring Interns understand how crucial coding knowledge can be in differentiating your CV from stiff competition and getting a job, so we thought we'd recommend a short course to help you get started.
We have partnered with Coderwave to offer you the chance to take part in a one-day coding workshop for beginners at a discounted price taking place on Monday 27th January.
You will understand what it actually means to publish and create a website, familiarise with the technical terms, and in general learn more about software development practises. You'll learn how to use HTML, CSS and a basic introduction to Ruby programming.
Sign up here and use our exclusive discount code 'inspire' for 20% discount. If you are an unemployed graduate and you claim JSA, check with your adviser at your job centre as you may be eligible for funding, but this is completely at their discretion.
The technical stuff the workshop will cover:
• Introduction: Internet, Client/Server Architecture and Programming.
• How to use the Terminal and Command Prompt.
• Basic Ruby Programming.
• Setting up working environment.
• Sublime Text Editor.
• Ruby Framework for Server Programming: Sinatra.
• HTML and CSS introduction.
• Publish your website: Setting up Heroku and Git.
• Responsive Web Design: Use Twitter Bootstrap to create a mobile friendly site.
• Grid System, and CSS styling.
If this all sounds alien to you, it's time to learn to code.
And if you're already up-to-scratch with the above, the discount code will give you a 20% discount on Coderwave's more advanced courses too.
Please note: Inspiring Interns has no official affiliation with Coderwave and only recommends this third party service.
By Hannah Roberts
So it turns out the 12 days of Christmas actually begins on Christmas Day… Who knew?! To help get all you lovely grads in the festive spirit we at Inspiring have decided to do our very own 12 days before Christmas countdown, with seasonal treats across all our social channels from LinkedIn and Twitter, Facebook and Instagram, to Pinterest and Vine.
Every day in the lead up to Christmas we'll be releasing not just festive fun but internship and job opportunities for you to get involved in over the holiday period. It may be a time to relax, eat drink and be merry with friends and family but there's no need to completely forgo your career seeking efforts! If anything it's the perfect excuse to escape from all the family madness. We'll be shutting our wardrobe door for a short period from the 24th December, returning to you bright-eyed on the 2nd January. But our delightful website will remain as always, displaying all of our glorious opportunities and accepting all your brilliant applications!
Don't forget to keep a close eye on our Facebook and Twitter for all the coming treats over the next few weeks… Merry Christmas!
Hannah is a Digital Marketing Executive at Inspiring. She tweets about all things golden here: @hlcroberts and pins all things pretty here: gildthelilly. You can also connect with Hannah on Google+
I know there are countless websites dedicated to finding a job. But at the end of the day Twitter is my favourite. Not designed as a job hunting site, but in my opinion one of the best. Especially for the media jobs I'm looking for.
As we're well into the social media age, it's becoming easier and easier to find a job on sites you most likely visit every day for non-job hunting activities. In the mid-day sun of the social media age, nearly every company will have a Twitter account and the majority of them will be controlled by a person. A person who already has a job within the company you want to work for.
From my time being a Twitter job hunter I have devised three ways to use this social network for job hunting. Yes three, most actual job hunting sites only let you have one. Type in job/location and see what's on offer. Twitter's also really good to find one off jobs if you're freelancing as well, something I've found to be difficult on job hunting sites.
The first one is for people who just want to see what jobs are floating round the twittersphere. Simply type in search words like you'd use on any job hunting site. Typing #job is a bit risky as the twittersphere spans not only counties, but countries. So be more location specific. It's also advisable to know what industry you want to have a job in so you don't have to sift through miles upon miles of tweets.
The second option is to follow users who feed is made up of job adverts. Many of these are job hunting websites. So at the end of the day you will still be applying through their website, but it's useful for job hunting while on the go. Just favourite these tweets and you can apply for them at a more suitable time. The lovely people at Twitter will also give you some suggestions based on the job sites you've followed. Which is how I stumbled upon Inspiring Interns.
Way three is for people who know exactly what company they want to work for/ intern at and in what role. Within this there are a few ways to go about it. This is completely dependent upon the company. Firstly, read through the tweets to see if there are any jobs available. If they haven't tweeted any recently have a nosey at their website, there might be something there. If there isn't anything currently, you can always give them a quick tweet asking if they have any coming up. It's always worth a try, and introduces you to them as an interested party. So if you do end up applying when a new post comes up they may remember you. Which is always good. I've found that many smaller companies list the Twitter handles of the people who contribute to the companies feed in their bio. It's sometimes worth following the personal accounts of these people and even a good Twitter relationship with these people can be the deciding factor of getting an interview.
As mentioned before Twitter is fantastic for freelance and one off type jobs. Many of the companies I follow on Twitter are always looking for content for their blog and therefore blogging contributors. Which is brilliant for me as I love writing. And all these little bits I do get added to my portfolio which is helping me when I apply for jobs and also gives me, and my blog, a little more exposure.
Lucy is a film graduate from Falmouth University. She recently moved to London after a long stint in hospitality management and is currently a full-time blogger. She tweets from @zombielucy
ByAmy Wilson, who tells us her story of how an internship helped her into her dream career.
Job-hunting is never easy and knowing what you want to do is even harder. I now work in PR but to get here I've taken big financial hits, despised previous jobs and worked very hard! But I wouldn't have got here if I hadn't done an internship. Here's my story:
I left university with a 2.2 in American Studies and no-one said it outright, but I know that the general feeling amongst my peers and I'm sure some of my family was that I would never get a job. The consensus was that you have to have a 2.1 these days, and if I'm honest, it really got on my nerves. Having a 2.1 is necessary for some career paths but definitely not for all of them. I wasn't going to let my degree result hinder what I was going to do. Not knowing exactly what that was made job-hunting even tougher but I knew one thing for sure – my hometown Sheffield was not going to provide the answer. After endless rejected job applications for sales/admin/temp roles to get me on the payroll, I made the decision that I had to move to London.
Sifting through vacancies on the most prominent job search platforms I saw endless vacancies in recruitment. They only asked for a degree, paid well and allowed me to move to the Capital; it seemed like a great route to take. I applied to a graduate scheme with a large financial recruitment firm and after two trips down to London and an assessment day, I was offered a job.
Luckily, I had a friend with a flat where I could live temporarily so I packed my bags and moved to Bethnal Green. After no more than two weeks in the job, I realised that I hated it. This isn't to say that everybody will hate recruitment because that just isn't true. The prospects that a job in recruitment gives are great with opportunities to earn a well-above average salary, a structured career path, corporate benefits and more: for the right person I'm sure it could be great. But, for me it was just not right. I love communication, creativity, consumer brands, the media and being immersed in culture – a far cry from recruiting finance managers and payroll clerks. I was forced to stick with it for financial reasons and in a way I'm glad that I did. I experienced the corporate world and learnt a lot about client-facing work. But there was no way that I was sticking around doing something that I hated so I made a plan and emailed literally hundreds of media companies.
At this point I didn't know that I wanted to be in PR, so anything and everything that differed from my role at the time was on the list. After a couple of long weeks contacting agencies, I was offered an internship at a food and drink PR company. After a lot of careful saving and a meeting with the bank, I handed in my notice at my recruitment job and began the internship.
Immediately it felt like a huge weight had been lifted from my shoulders. I was interacting with like-minded people, using social media, working with food and drink brands, being creative and constantly connecting with the media. I loved it. My internship varied all the time and covered a huge range of fascinating things. My tick-boxes for what I wanted from work? I could tick them all. After interning for a few months I was offered a job and haven't looked back since. It's been a massive learning curve and I've been given amazing opportunities.
If I hadn't taken on an internship there is no way that I would be where I am today. The majority of industries are moving towards internships as the way into their world due to the abundance of people applying for jobs without relevant experience. As far as I can tell, companies want to see what you've got to offer them before they offer you a job. If you don't (like me) have financial help, you might have to work in something you hate for the short term to facilitate getting this experience, but, trust me, it's worth it! I'm almost certain that you'll appreciate where you end up more when you've got there from your own doing.
What to do when you're interning:
• Make yourself indispensable
• Be alert, helpful, thorough and proactive – go above and beyond your role
• Show your enthusiasm – but not too much! Love everything you do but we all know it's rubbish packaging 200 gift bags – do it without complaining and be humble
• Go to anything you're invited to and get involved
• Speak to people in your agency – the chances are that colleagues will have worked in other
PR companies and they can talk to previous colleagues making them aware of you
• Have fun!
PR industry tips
• Read, read, read! Newspapers, blogs, magazines, online – familiarise yourself with journalists, columns and trends
• Be active on Twitter – follow inspirational and informative people as well as tweeting yourself – interact with the right people
• Make yourself familiar with the industry – the likes of Gorkana and PR Week will give you a great insight into the world of PR and put you one step ahead of the rest
Good luck and don't give up!
If you have any questions or would like to find out more about interning and working in PR, ask me on Twitter – @floamywilson and use the hashtag #ThinkGorkana.
By Hannah Roberts
We all know that the transformation from university to job is not an easy one – it is one of the biggest concerns faced by the twenty-somethings of today that have attended uni. Even bigger than your GCSEs, and your A-levels, and your final year exams. The final hurdle in the long obstacle course of life! For now, anyway.
One of the initial problems grads are faced with is trying to determine the career path to take. All those without a career plan or graduate scheme already in place are left with the mind-boggling decision of deciding what industry they'd be most suited to. After near enough 20 years of hand-held education, this can be pretty overwhelming. When discussing this issue over lunch the other day, post-graduate uncertainty turned out to be a shared feeling within the Inspiring team.
When looking at our HR team for example, (granted they're a bunch of delightful ladies) their degrees are a pretty mixed bag. Our HR manager, Helen, knew HR was the path for her, choosing to study Labour, Organisational Psychology & Human Resource Management at the University of Cape Town (quite the mouthful). The rest of the team studied various subjects across the country…
Danielle reading Geography at the University of Southampton
Annie studying French and Russian at Nottingham
Nicola with a degree in Sociology from the University of Exeter
This theme of diversity is emulated within our account management team…
Katy studied English at Exeter
Alice spent 3 years in Bristol learning about Theology and Religious Studies
Christina studied Human Resource Management at the University of Hertfordshire
Their client services manager, Louise, read Politics, Philosophy and Economics at Manchester
Another significant realisation is that throughout our marketing, sales, business development and finance departments, there is no correlation between degrees and job titles, bar one individual (me) who studied Business and Marketing Management. Language related degrees are a big feature in these departments with our marketing boys reading French and Hispanic Studies at Nottingham and German at Bristol, not forgetting our head of biz dev who read French and Spanish at UCL. Our fantastic finance manager, Miranda's tops the charts with the biggest transformation from her degree in Biology and Management Studies.
So, it would seem that despite all those initial fears and doubt we all seem to have done pretty well! The key to thing to take away from this is reassurance in the fact that your degree field does not have to determine the direction you take post-university. Granted some sectors will have set prerequisites for entry, but this is not the case for all.
Take PR for example: a university qualification in this field is not a requirement for entry into this sector at most companies. The same goes for careers in sales where naturally, any form of business-related qualifications will equip you with an in-depth understanding of how companies operate. Ultimately, this is not essential and there are other qualifications allowing you to get a foothold in such competitive industries.
Instead, focus on the skills and attributes you have developed in during your time at university. Spoken communication skills developed in relevant modules, a demonstrable interest in your sector of interest, illustrating how your strong degree in your chosen area, coupled with your experience, has allowed you to enhance the your skillset; these are the factors that employers will be looking for, as demonstrated in many of our internship vacancies.
Hannah is a Digital Marketing Executive at Inspiring. She tweets about all things golden here: @hlcroberts and pins all things pretty here: gildthelilly. You can also connect with Hannah on Google+
By Hannah Roberts
Events present a platform of opportunity, whatever their purpose the possibilities that come as a result of attending can be endless. Over the past few months we at Inspiring have attended our fair share events. We attend events to spread the word of Inspiring to a broader spectrum of companies and industries in the hope of getting more great internships, as well as to introduce our services to the growing pool of candidates out there. Both play an equally significant role in getting more young people into jobs, helping organisations find great new employees and, of course, allowing Inspiring Interns to continue growing.
For those of you undertaking an internship, events are a great learning opportunity for you to grasp. If your company is attending an event, why not ask if you could go along and help to represent them. Not only does it provide you with the opportunity develop your communication skills but it's a brilliant chance to gain exposure to another aspect of real working life.
Whether you're a student, a graduate or an intern representing your company, the purpose of attending an event is simple: to network and publicise your product or service. As an intern, improving your networking skills is perhaps the most valuable exercise. Perfecting this art takes practise but once achieved can act as your key to boundless connections and prospects.
Your manner is the first point to consider. A personable individual that's seen as approachable is what you're aiming for. Getting the balance between the confidence to talk to others and avoiding being overly self-assured is key. Coupling this balance with the aesthetic elements of a warm smile and firm hand shake will complete your approach.
Start by introducing yourself with your name and a brief explanation of why you're there, and then follow with a demonstrable interest in the person/company. If you've heard of them before, mention it. If you're unsure of exactly what they do, ask them. Doing so will help to engage the other party. Bringing something different to the conversation is an effective way of leaving a lasting impression. That doesn't mean to say cheesy jokes or risqué remarks are necessary; you're aiming for a memorable yet positive exchange.
Demonstrating proactivity is another quality that will work in your favour. It's likely that as a student, grad or intern you won't have a business card of your own (if you do, great!) but this doesn't mean to say you cannot ask for another person's. If this is not a viable option, simply make a note of their details; name, company and job title, and email where possible. This can then be followed up a day or two later with a LinkedIn request or email recapping your meeting, highlighting anything you discussed or want to discuss further and expressing how you enjoyed meeting them/learning about their company etc.
For those final year students and recent graduates that are on the internship/job hunt, we recommend keeping an eye on up-and-coming graduate-related events. Over the next few weeks there's the National Graduate Recruitment Exhibition (8th and 9th November) in Birmingham's NEC bringing graduates face-to-face with top employers. Plus there's the next instalment of the magnificent Silicon Milkroundabout weekender being held on the 16th and 17th November at Brick Lane's The Old Truman Brewery. A perfect opportunity to meet and network with some of the coolest tech start-ups in the Capital and the chance to see some of our lovely faces – hopefully see you there!
Hannah is a Digital Marketing Executive at Inspiring. She tweets about all things golden here: @hlcroberts and pins all things pretty here: gildthelilly. You can also connect with Hannah on Google+