You know everything your well-meaning careers officer at uni told you about applications? Yeah, forget that.
Careers departments are good at helping you tailor your application for the well-trodden path of graduate schemes with big blue-chip firms, how to tick their well-established boxes and do enough to ensure an HR bod (or even a piece of software) will put you through to interview stage. They've had years of working with these types of companies and have a good grasp of what they're looking for.
This, however, doesn't help the estimated 96% of graduates who will not go into a grad scheme. The majority of university leavers go to work for a smaller company instead. And with tech booming many of these jobs are in the bourgeoning digital industries. The problem is that these companies aren't looking for formulaic cover letters about the responsibilities you bore as social secretary of the Ultimate Frisbee Soc; they want succinct, relevant notes that demonstrate exactly what you can offer them and ideally show a bit of character too. Small companies don't have large HR departments who can wade through reams of applications to find the best candidates – they need the best candidates to make it abundantly clear from the word go. And given you'll be working in close quarters with these people, they need to know you're a real human who they'll be able to get on with – hence the greater focus on personality.
That's not to say you should completely abandon absolutely everything you've heard about applications and revert to alliterative verse as means to catch the eye. Broad concepts such as the well-worn S-T-A-R approach (situation, task, action, result) still apply – that's common sense more than anything – but these alone, bereft of professional context (why is the fact you've done this previously useful to the company you want to work for?) will not get you very far.
If you are concerned that you lack relevant commercial experience (which is fair enough, particularly if you are applying for an internship) make sure you demonstrate a willingness to learn. For example, you appreciate that having knowledge of HTML is useful for many roles so you are currently working your way through Codecademy's online course (it's free too – worth checking out). Oh look! You've mentioned a skill AND your interest in learning and developing. Suddenly, you have a brain like a traction engine (as Alan Partridge almost said).
"This is all very well," I envisage you saying, "but where do I actually find these roles with exciting start-up companies in the first place?" I hoped you'd ask that. Here's a quick lowdown on all the best places to be scouring:
Job boards
Do what they say on their proverbial tins. These sites list jobs in a range of industries, with companies ranging from brand new start-ups to fast-growing, well-funded entities. Worth checking every few days as they are constantly updated.
• Worksinstartups
• Threebeards
• Ventureloop
• Escape the City
• Google Campus
• Angellist
Events
While applying for roles online is the mainstay of many job-hunts, nothing beats meeting potential employers in person. There is a selection of events tailored to getting SMEs and potential employees together. Sign up, research the companies attending, go make a great impression and watch how your application gets the VIP fast-track treatment afterwards.
• Siliconmilkroundabout
• Drinkabout
Recruiters
As you may have read in our recent blog, recruiters can do a lot of the hard work in your search for you. They have the contacts and the experience to get you in with relevant firms.
• The one and only, Inspiring Interns!
Research
Being proactive in your hunt for a job with an exciting tech start-up can often reap rewards. Rather than waiting for the right company to go out and advertise for a position, go and find them. Introduce yourself (on email, on LinkedIn, even in person) – explain why you'd love to work for them and why you'd be a valuable asset. They may not have something instantly but you'll be in pole position as and when a vacancy comes up. Or if you do a really good job with the intro, you might even be able to convince them they need to create a role for you… Have a shifty at the following places to find the exciting new companies everyone's talking about:
• Mainstream media e.g. Observer Tech Monthly
• Trade press – mashable, techcrunch etc.
• Crunchbase
• LinkedIn
This blog was written by the legend that was Andrew James Scherer. He can be found @scheza on Twitter. You can also connect with Andrew on Google+!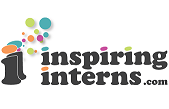 Happy Friday! We've put together our pick of the top opportunities to apply for this weekend. This diverse selection includes an amazing grad scheme opportunity with company perks that will definitely appeal to you. Also featured this week is a great opportunity to polish up your PR and social media marketing skills in the world of luxury fashion, and a financial internship with a company recently named one of the global 'top ten hottest fintech start-ups'. What are you waiting for?
1. Digital Marketing Internship – Vietnam
Join a dynamic, international team with years of experience in the creative industries for this exciting opportunity in Vietnam. Flight, accommodation, transport, visa, lunch and salary are all paid for and you'll work towards gaining a Google Adwords Certification at the end of the six months.
2. Advertising Operations Executive
This full-time job opportunity offers a £23,000 starting salary and a huge opportunity to progress professionally as mobile app space continues to grow. With global offices and a HQ in San Francisco, you'll be based in London managing online advertising campaigns.
3. Financial Relationship Management Internship
This is the company recently cited as one of the global 'top ten hottest fintech start-ups' and they're offering the chance to kick-start a career in the financial technology sector with this exciting learning experience. Social activities include football, lunch and drinks, so get involved!
4. Mobile Advertising Internship
Europe's largest premium advertising network has over 300 international publishers including The Sun, Cosmo, Elle, ITN and The Times. What's even better, is they're hiring! This internship is all about learning how a media agency works and understanding account management.
5. Junior Developer
This award-winning marketing agency is searching for a talented Junior PHP/LAMP web developer. With an approach to work based on the phrase: 'If Carlsberg did this… What would they do?', they're searching for creative grads, passionate about technology, and with the relevant skills.
6. eCommerce Marketing Internship
A celebrity following and growing media interest is quickly making this luxury swimwear boutique the go-to place. Learn all things eCommerce and gain an understanding of social media marketing and how it works. Experience PR, meet industry contacts and experiment with fashion writing.
7. Account Manager
Build relationships with senior marketing figures at major brands as part of this £20,000 account management role. Creative and organised, the ideal graduate will use their initiative and confidence to help this leading marketing and consultancy business grow.
8. Product & Operations Internship
Work for one of the fastest growing online gambling companies in the industry and experience devising strategies for new games, coordinating with the design and marketing teams and generating new ideas for promotions. This internship opportunity offers great variety and prospects.
9. Wowcher Analysis Executive
Complete with bar, Playstation and table tennis – this isn't your average office! This full-time job opportunity offers a £24,000-£28,000 salary and a chance to make a huge impact on an already successful company. Communication, analysis and initiative are the skills you need.
10. Wowcher Graduate Scheme
Here's a chance to join one of the hottest grad schemes around! Free gym, free food, great socials… the list of perks is endless! What's more, your career progression plan will be mapped out from the start and insightful training provided. Join this fun, fabulous team and reap the rewards.
If you haven't quite found what you think you're looking for in today's top ten, head over to our website. Browse the full list of our latest vacancies here.

Katie is an Inspiring Intern and a recent addition to our marketing team. A dancer/health & fitness enthusiast, she tweets: @KatesApps, and blogs here.
A buzz of excitement followed yesterday's CITY A.M. and FT headlines reporting "
London's tech stars raise a record $1bn
".
Research from the capital's official promotions agency, London & Partners, found that in the first three quarters of 2014 alone, a record £626m of venture capital investment was raised by 34,000 attractive London tech businesses – a gigantic ten fold increase in VC investment raised throughout the whole of 2010.
The fundraised figure from the first nine months of 2014 is already up 30% on last year's $719.3m total, with two London start-ups (takeaway.com and farfetch.com) having successfully completed funding rounds in excess of $50 million so far this year.
With mayor Boris Johnson rightly recognising this as an "incredible period for technology firms in our city", it's no surprise that the promise this holds for graduate opportunities has got us talking.
As providers of graduate talent to the capital, we have already seen a surge in demand from tech start-ups for fresh, forward-thinking grads. Whether it be a requirement for UX developers to transform the way new users are interacting with their site, or digitally savvy marketers to revolutionise the way their new platform is communicated to their audience; these companies attracting such significant investments are not doing so by being ordinary. They're the bodies at the forefront of development and strategy, and they're constantly looking for new minds to help them reach their ambitious goals…new minds like you!
So what does this mean for the graduates of today?
Without a doubt the economy, specifically in tech, is looking brighter, but we're not out of the fog yet. Differentiation is the key thing that should now be of your concern.
The first thing we have to make clear is that opportunities within this space are not purely limited to the IT-able, although a basic level of proficiency will undoubtedly be essential for success. There's a whole host of degrees and skills that are applicable to opportunities in tech, from sales and marketing to finance and administration. As these tech firms grow, so will the vacancies within. But be aware, while there are more roles than ever before, the competition for these vacancies is also at an all-time high.
Your job as a graduate looking to secure a golden role within one of these firms is to make yourself known. To identify and hone your skills and attributes, to stand out in a sea of others and prove that you're the missing element to this growing company's puzzle. How you do this will be completely dependent on the type of role you're looking to fulfil within the sector. Different positions hold different desirable qualifications, attributes and skill-sets. Take a role in HR for example and compare it with a business development opportunity – the requirements will be at opposing ends of the spectrum. If you're struggling to ascertain where you'd best fit in the world of work, taking a look at Which job is right for me: graduate edition may help.
Once you've got it all figured out, with your eyes on a piece of this prosperous pie, your understanding of the (tech) space is something that will put you ahead of the pack regardless of the role you're going for. You may be a naturally gifted sales person but if you're not able to demonstrate awareness of the industry you'll struggle hitting those targets.
Ensuring you've fully understood the industry will help you in your appreciation of what such employers will be looking for. Many of these companies are barely a few years old, with their success stemming from their ability to recognise and seize an opportunity. They'll be looking for new faces that emulate their entrepreneurial spirit and strategy.
We at Inspiring are lucky enough to work with many of these blossoming businesses, helping them find their future stars. If you think you've got what it takes to be a part of London's tech revolution, click here to view our current vacancies.
Hannah is a Digital Marketing Executive at Inspiring. She tweets about all things golden here: @hlcroberts and pins all things pretty here: gildthelilly. You can also connect with Hannah on Google+
You don't need to know what you want to do for the rest of your life when you graduate. What you do need, sometimes, is a helping hand to show you what type of jobs are on offer, in which industry, and what the title means!
Look no further
The word 'research' can conjure up images of trawling through search engines, making a handful of bullet points and maybe not really getting anywhere (just me?). However, it's actually quite important when you're trying to decide what to do or if you've changed your mind. Inspiring has created a variety of sources so your choices can be more informed and your life after uni, easier. First stop; try our graduate glossary for size. Career sectors are broken down, job titles explained and business terminology is clarified in this cracking guide.
Consider other avenues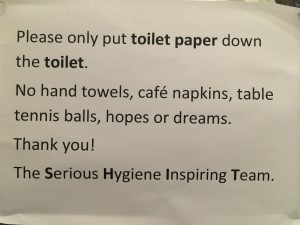 Don't give up on all your hopes and dreams, but do go into the initial stage of your job hunt with an open mind. Analytics isn't a daily overdose of Microsoft Excel, recruitment doesn't have to mean slicked-back hair and a flashy watch and finance isn't solely about looking good in a suit. There are some amazing opportunities available in all the industries on our vacancies page complete with company perks, fun office environments, great people and career development plans. If you're not convinced, have a butchers at this blog dispelling the three major myths about working in sales.
Graduate scheme overload
A grad scheme can be the smooth transition from student life to the 9-5 that you're looking for. It's not just grad schemes that offer great training and learning opportunities though, internships do too! Think of an internship as an insight into an industry and the particular role you want to experience. Internships that help you differentiate between what you do and definitely don't want to do in the future are just as beneficial as an internship that leads you to make a confident career choice. Have a look this article 'which job is right for me'.
Transferable skills
Reading the requirements of an advertised job and realistically assessing whether you are the type of person the company are looking for/whether they are what you are looking for in an employer – is essential to avoid wasting time and positive energy! However, don't rule yourself out if you don't have all the required skills. Consider those you have acquired from your degree, previous work experience or extra-curricular activities and how to make them work for you. Top tip: think about skills that are outside of the 'analytical' and 'communication' boxes – they get repeated a lot!
Hopefully this was helpful and you now have some sources at your fingertips. Watch out for our upcoming blog on expected starting salaries and remember, being a grad is great. So great that we've written about it before.

Katie is an Inspiring Intern and a recent addition to our marketing team. A dancer/health & fitness enthusiast, she tweets: @KatesApps, and blogs here.
Editor's note: All images are property of Inspiring Interns.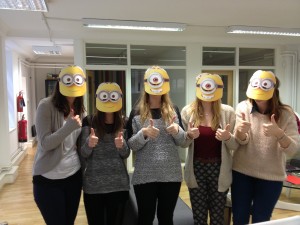 Recruitment agencies can be daunting and confusing, but we're also really good at what we do – finding you jobs! We specialise in graduate internships and jobs and provide a free tool to help kick-start the careers of young people. Use it wisely and the service that recruitment agencies, like Inspiring, provide could be the stepping stone you need. With a little help from our HR Honeyz, we've highlighted some pointers on etiquette, communication and research, so you can get the best out of your agency.
Phone etiquette
• Be professional and communicate clearly. Remember, the agency wants to select the best possible candidates to send to their clients. First impressions are really important, and your first impression is likely to be made over the phone.
• Don't answer the phone with 'yeh'! If you have been contacting agencies and suddenly get a call from a number you don't recognise – chances are it might be one of them. 'Hello' is a timeless classic, or you could say your name when answering.
• Stay cool, calm and collected. Listen to questions carefully and take a few seconds to think before you answer. Try to avoid launching into your life story and focus on what is relevant.
• If you miss a call and receive a voicemail, respond via phone or email as soon as you can. If you are unable to respond immediately or at certain times of the day, communicate your working hours and availability from the start. If you can't return a phone call or email immediately or if you are going away, try and send a quick email detailing your situation and when you will be able to get back in touch.
• For future reference, it can be useful to make a note of who you spoke to and when.
Two-way communication
• Honesty and communication are crucial. The agency isn't there to make you feel pressurised into taking a role that you don't feel is right for you. If they've sent you a potential role and you haven't replied, they won't know whether a candidate just isn't interested in that particular role or they haven't actually received the email. Feedback will always be appreciated, whether you've been to an interview or just discussed an opportunity. It will help your contact at the agency to narrow down their search and it works both ways – the recruiter may get feedback from a client they can share with you. This information can then be used to improve your interview technique for the future. Win, win.
• Treat the recruitment agency as you would a potential employer. You will be representing the agency when you go to interviews, so be polite and professional at all times when dealing with them – otherwise they might not feel they can put you forward at all.
• If for any reason you cannot make an interview with a company or are running late, it is imperative to communicate this to your contact at the agency. This is not just for their benefit, if you fail to turn up or are late without a genuine excuse, you may be blacklisted and they will be reluctant to send you to any further interviews! Why jeopardise your career prospects when all it takes is a message to explain why you are no longer available.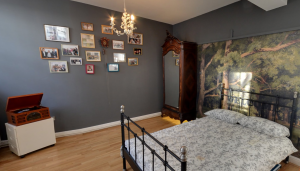 Regular email checking
• Check, double check and triple check emails, particularly if you have been told to expect a follow up email or are communicating daily with your agency (recruitment agencies work fast!)
• Take the time to read all information you are sent to avoid missing any important information. An email from an agency may include a lot of detail about what to do or where to go. It's in your best interests to demonstrate you can act on instructions.
• If there is anything you don't fully understand, it's always better to ask than guess.
•You're about to press send… but wait! Go through a quick mental checklist: have you attached the correct file? Have you remembered to attach the file at all? Have you answered the questions? These pointers may sound obvious, but it's easy to miss something when you're multi-tasking sending an email and making a sandwich at the same time.
• Double check spelling and grammar, ensure you're sending the right email to the right person, and make sure you get the person's name right! That always helps.
• Finally, a personal touch will make you more memorable. We're not saying go in for a bear hug at the end of a meeting, but sending a brief email to your recruiter to say how nice it was to meet them will make a lasting impression.
A little bit of research
• Go online, browse the recruitment agency's website, have a look at their social media pages and press releases. This information is easily accessible and is there to give you a better understanding of how the process works, how to apply, etc.
• Look carefully at who you are actually sending an application to. Internships or graduate jobs advertised on job boards such as Reed or Gumtree will often have been put up by agencies on behalf of employers. Similarly, if the website you are applying through is a recruitment agency, address your application to them rather than the employer.
• Checking the FAQ pages of website may answer your query and save you emailing.
• Each recruitment agency will have a different way of working, some will have the resources to respond instantly and others may take a few days to respond initially. If you receive an automated email response following an application, this is worth reading as it will explain the next stages of the process.
• A few tweaks to how you approach agencies and the application process in general and you could be well on your way to securing a grad role that's just right for you. Good luck!

Katie is an Inspiring Intern and a recent addition to our marketing team. A dancer/health & fitness enthusiast, she tweets: @KatesApps, and blogs here.
Editor's note: All images are property of Inspiring Interns.
Our latest blog, in which Andrew goes a bit crazy, particularly on the stock images…
Careers advice is littered with clichéd imagery. This is particularly true at the start of your journey into the world of work (see what I mean?). Fortunately, Inspiring Interns is here to deconstruct some of the more popular terms for your blog-reading pleasure.
Stepping stone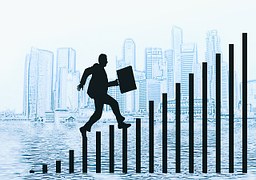 You are one side of a body of water. That represents your current employment situation. You are looking at the other side. That represents your career goal. To reach the other side, you have to walk across the stones. Each stone is a different stage of your career! Each step forward is a career progression! Utterly groundbreaking.
Now let's take this further. The second stone represents your first job. You can't reach it by jumping. The solution? The first stone! And the first stone is, as you may have worked out by now, an INTERNSHIP! Meta-glorious.
First rung on the ladder
Much like the stepping stone metaphor, this is all about taking steps towards your goal. Added ladder bonus – we're climbing upwards not just across. For first stone, read first rung. The first rung is an internship! Stop me if I'm going too quickly.
Landing that first job (why do you 'land' a job?) is about opening up opportunities. And while our first two careers metaphors have dressed themselves in the cloak of movement and destinations, our old friend 'gateway' is a simpler, more prosaic image.
My dictionary defines gateway as "an opening that can be closed by a gate" but also, perhaps more usefully, "a means of access or entry to a place". It is for this reason that we see gateway regularly crop up in the pantheon of advice – a university degree is the gateway to a better job; and internship is the gateway to your career. So to stretch that just a little further, if an internship is the gateway itself, Inspiring Interns are the ones holding open the gate. Boom! You're welcome. Click here for the latest vacancies.
Foot in the door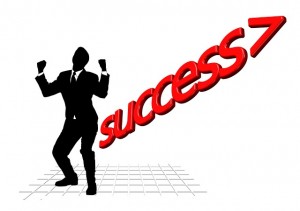 Our journey through careers metaphors has led us through movement and opportunity; now we reach the realms of firm force. Feel like people are shutting you out? Need some sort of leverage to show what you can do? Get your foot in the door. That's right, sometimes it feels like you need to (metaphorically) physically prevent someone from ignoring you and create and opportunity to show them your wares (NOT a metaphor). You can use your foot…or how about a doorstop? And, as you've almost certainly already guessed and groaned at, an internship IS the doorstop.
Actual useful conclusion
I imagine you are now completely sick of metaphors. I know I am. The fact we've managed to fill a whole blog with them is testament to the surplus of idioms lurking in careers advice. But hopefully having picked a few out and poked fun at them, the next time you see one you will adopt a wry smile, look knowingly at the person or text using it, and see beyond the cliché to the important points of what they are saying. Because for all the metaphors, there is some decent careers advice out there worth listening to.
Andrew James Scherer was thrust into this world in 1986 and from the moment he was born knew he was destined for the top…of the the Inspiring Interns Manchester office. Scherer somehow persuaded Inspiring to take him on in November 2009 and has been immovable since. Can be found @scheza on Twitter. You can also connect with Andrew on Google+!

"How can I improve my chances of success?" "How can I make my application stand out?" "What industry am I best suited to?" "Where am I going wrong?"
During my first few months at Inspiring these were common questions from applicants that would present themselves on a daily basis. Questions which I gradually learnt the secrets to, leading to my work on the 'graduate weapons' series; a collection of blogs that dissects our key sectors (analytics, digital, events management & hospitality, graphic & web design, human resources, marketing, mobile, PR, sales and the third sector) and identifies the desirable characteristics for candidates in each industry.
These blogs were designed to give fresh graduates a helping hand through revealing our insight into what makes a good candidate, providing you with the weapons you need to stand-out from the crowd.
Hannah is a Digital Marketing Executive at Inspiring. She tweets about all things golden here: @hlcroberts and pins all things pretty here: gildthelilly. You can also connect with Hannah on Google+
–
Image credits
Wonder Woman designed by Matt Harmon from the Noun Project
Wolverine Claws designed by Alen Krummenacher from the Noun Project
Rock N Roll designed by Ryan Beck from the Noun Project
Bat designed by Adam Heller from the Noun Project
Iron Man Repulsor designed by Alen Krummenacher from the Noun Project
Ripped Pants designed by Alen Krummenacher from the Noun Project
Terminator designed by Yorlmar Campos from the Noun Project
Wonder Woman designed by Ben King from the Noun Project

This by no means suggests that being a recent graduate on the career hunt isn't difficult, because it is. There is strong competition from every angle and greater uncertainty surrounding employment and financial stability. A few months out of work or a summer of pulling pints and your immediate future may seem unclear, but we're here to show you that it's actually a good thing and you can use this time to your advantage.
1. You have options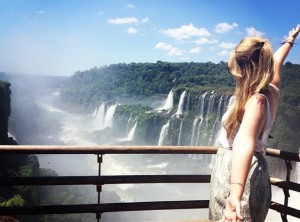 Many people decide to travel and with this comes the opportunity to volunteer or work abroad or just explore a part of the world that you may not otherwise have the chance to see. Further education (even further) might be something to consider. This doesn't start and end with a master's degree, indeed we think an internship is the modern day master's! (Read this)
2. You can take the time to choose your career path
Think about your skills and your interests and what career they would be most suited too. Remember to consider all avenues that are relevant as you may be surprised by how many options your research uncovers.
3. An internship is worth it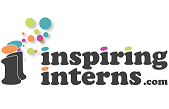 You might realise your dream or you just realise that you definitely don't want to work in a particular role or sector. As a recent graduate, you are in the best position to undertake an internship. The point of an internship is that it is a learning experience: you are not expected to walk in knowing absolutely everything. Obviously it is important to apply for positions that are suited to you as a person and your background (education, experience), but it is also about finding out what you like and which industry is right for you.
4. You can 'sort your life out'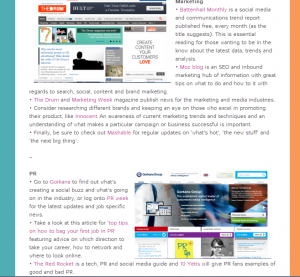 Learn how to manage your money (ideally), think about where you want to live (if you want to stay in your area or relocate), make a list (mentally or literally) of what you want to get out of the next x amount of months you could spend job searching. This might be related to your career, for example, maybe you want to brush up on your industry knowledge, in which case you'll find our graduate reading list (pictured right) very useful. Targets can also include things like getting fit (remember you can hit the pavement for free) or learn a new skill. It could be cooking or it could be something that could boost your employability like languages!
5. You can sleep in and then start the job hunt!
In other words, the day is yours to schedule. When getting settled into the application process, you need to suss out what is most effective for you. If you like to smash the gym at 7am and then get cracking straight away – do it. If you're more productive in the evening, work your day around this and do your life admin/daytime TV watching/coffee morning gossiping before you knuckle down. This is actually an advantage over people already in employment, as you have more time to pour over those lengthy applications… Make it count!

Katie is an Inspiring Intern and a recent addition to our marketing team. A dancer/health & fitness enthusiast, she tweets: @KatesApps, and blogs here.
By Alex Townley
Sales. You might be tempted to conjure up images of soul-destroying call centres or Del Boy and friends hawking on street corners with suitcases full of counterfeit watches, but we'd like you to shelve those thoughts for five minutes.
Unfortunately a large number of high-profile careers websites peddle ill-informed graduate sales careers advice, so we're here to set the record straight.

Myth 1. "I'll spend my days cold-calling"
Wrong! Gone are the days of reading from scripts and making over 100 calls a day. The internet has replaced cold-calling and more recently, given rise to social selling. People buy from people and today's buyers have no patience for unsolicited phone calls hawking products they don't want. Working in sales requires a certain entrepreneurial spirit: you need to demonstrate a clear product or brand understanding and build on-going relationships.
Modern salespeople spend their days leveraging social networks to generate leads, educating others with informative content and engaging with decision makers. They analyse data to make better-informed choices, email the right person at the right time with the right message and use their time more effectively to build a demand for their product.
It is likely that you'll have targets, but you won't necessarily be expected to achieve them by calling strangers all day.
Myth 2. "Sales has got nothing to do with my degree"
"A career in sales would not involve a lot of the skills that I learnt at university and is not particularly creative."
Anonymous graduate, Inspiring Interns' graduate survey 2014
No! Throughout your time at university you'll have built up a host of transferable skills. Those with large social circles and enjoyed life at university often make good sales people. If your degree involved debating subjects, frequent communication with your peers and interpreting information then you may well be suited to a career in sales.
Working in sales is all-encompassing; you'll learn how to use email marketing techniques to garner new leads, social media platforms to nurture leads and clients, and ultimately set up face-to-face meetings. You'll need to be analytical to understand your clients' needs, you can put together a strong case for your particular product/service and you're convincing enough to close a deal.
Myth 3. "There is no career progression"
False! The lead characters portrayed in Phoneshop are funny, but they are probably the world's least accurate representation of salespeople.
"Graduate sales positions should not be confused with sales work in shops, door-to-door sales roles or telesales."
The University of Kent's careers page
A graduate sales position will give you a firm grounding in all aspects of business as you develop a full understanding of all business activities. Working in sales is usually a complex job; most business leadership positions require sales experience and successful salespeople are usually an organisation's prize asset.
"Good salespeople are never out of work and always in demand."
Les Csonge, Co-Founder Yudu Media
If one day you do decide to move on, many of the skills that you develop as a salesperson are applicable in a broad range of other positions; managing client expectations, closing deals and communicating effectively, to name a few.
What next?
To properly arm yourself for a successful career in sales, take a look at this sales-focused graduate weapons piece on attacking the job hunt.
If we've already convinced you that sales is your next career-move, take a look at our latest vacancies in sales and send us your CV.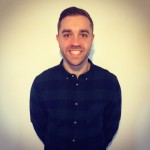 Alex is the marketing manager at Inspiring Interns. He enjoys sport, cinema, admiring sharks from a safe distance (on TV) and supports Arsenal. Alex occasionally blogs on plainhelvetica.com, tweets @agtownley or you can add him to your circles on Google+.
Actually, it's probably fair to say you will believe what happened next.
Hey you. Yes, you! You, sat at home reading this as you indulge in a little mid-job application procrastination. Don't feel guilty, we've all been there. And let's face it, if you're going to do a touch of procrastination there are worse places to do it than a graduate recruitment blog. Am I right?
So…how can we make this a useful five minutes? Well how about a little bit of inspiration to get you back on track, courtesy of our boy Charlie Bragg and the brilliant MyLondonHome. You're in? Great – let's go.
Charlie graduated from the University of Leicester last year with a degree in English and, like you, was sat at home last August applying for jobs. Specifically, he wanted something with a marketing bent. So he put in an application to Inspiring Interns. He got a call from us. He came in to meet our HR team and film a video CV. Then came an interview at MyLondonHome, and no longer was he sat at home wondering what was next but starting a social media internship. And, in his own words, it went quite well.
"The best thing about interning at MyLondonHome was opportunity to learn. From day one I was afforded the time and training to truly understand my role. It wasn't the cliché of making tea or filing paperwork (although of course with any office, tea was heavily involved). A young office with a good social side meant I quickly felt at home in the company and, if offered the opportunity, I could see myself working there for a long time."
Boom. Kick-starting your career could be that simple. Feeling a bit more motivated but not quite there yet? No fear, Charlie's got this to say about everything he has gained from the experience:
"I came into the company as a social media intern, but I was quickly learning to manage our Google Adwords account and analyse our web traffic through Google Analytics. After securing a full-time job at MyLondonHome as a Marketing Executive, I was offered the opportunity to study the IDM (Institute of Direct and Digital Marketing) Diploma in Direct and Digital Marketing, of which I am expecting the results of in September. I have since been able to fully immerse myself in all company marketing, including copywriting, radio advertisements, an MLH taxi campaign and many other projects."
Cracking. An internship converted to a permanent job, and a huge amount learned along the way. Well played Braggsy! [NB Braggsy may not be Charlie's nickname, but we like it]. So having been there, done that and got the job, what advice would Charlie give to potential interns?
"I think the one piece of advice I'd offer anyone looking to start a career in marketing is that it doesn't have to be for an agency. I've had an incredible year at MyLondonHome and think that's largely down to the fact that every project I've been involved in, I've been able to see the results first hand."
Booya! Marketing isn't all about agencies, and doesn't Charlie know it.
Hopefully Charlie's story has given you a bit of impetus to snap out of your brief procrastination and crack on with the applications. We're certainly feeling double lively after reading about Braggsy's success. And if you want confirmation of what a lovely chap our lad is, along with a reminder that inspiration comes from all around us, he's revealed one last golden nugget of truth.
"My Dad is probably my biggest inspiration, he never stops thinking of ideas (most of them terrible) but he doesn't give up and occasionally there's a good one…In all seriousness, his passion for innovation is infectious and I don't think I'd be so motivated without him."
Top man, top story, and hopefully some top motivation. Go get 'em tiger!
To stock up on even more motivational nutrition, have a butcher's here!
Andrew James Scherer was thrust into this world in 1986 and from the moment he was born knew he was destined for the top…of the the Inspiring Interns Manchester office. Scherer somehow persuaded Inspiring to take him on in November 2009 and has been immovable since. Can be found @scheza on Twitter. You can also connect with Andrew on Google+!