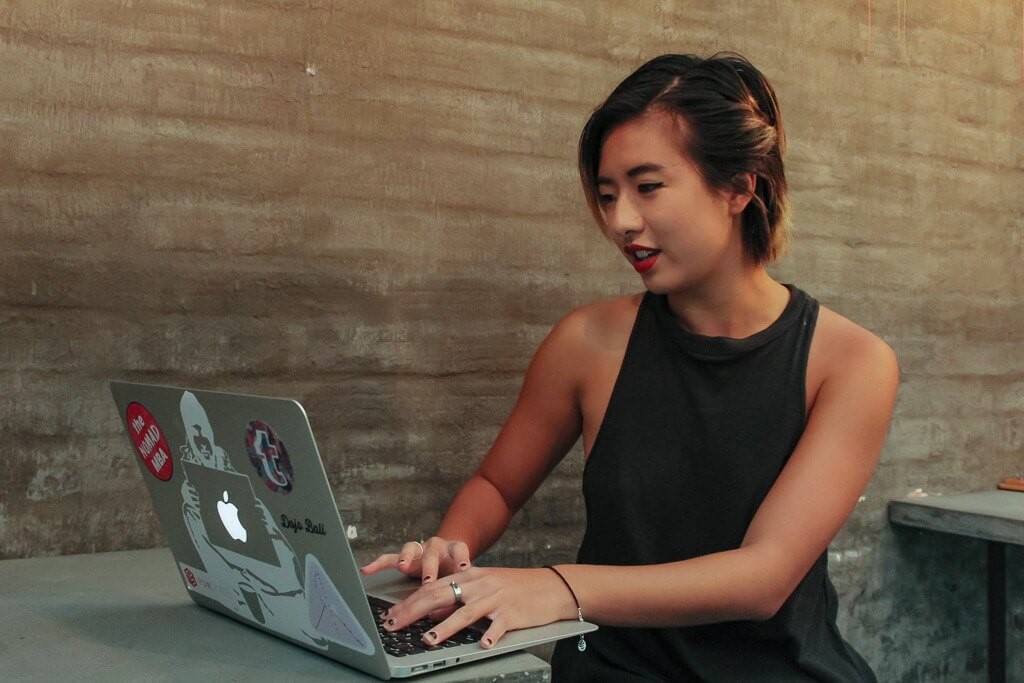 How I launched my own start-up whilst travelling the World
Do you have an entrepreneurial spirit? But you're stuck in an unfulfilled job? With Nomad Academy you have the chance to be mentored by top business coaches whilst travelling to South East Asia or Latin America.
We partnered with Nomad Academy, a training provider who offer the chance to undergo a full-time or part-time course aimed to equip you with skills and knowledge to launch your own business.
You'll be a part of a community of like-minded individuals who will be sharing this journey with you, building long lasting friendships and valuable connections.
What's on offer?
The course can be experienced as a full time one with 12 weeks abroad across South East Asia. Additionally you can also do a part time course alongside your current job with 2 weeks abroad in Peru.
Course includes:
1-on-1 coaching
Group workshops
Online courses
Fitness & meditation
Co-working & co-living with like-minded people
94% of alumni are in entrepreneurial careers. We spoke to Nomad alumni who started their own businesses following the program and shared their journey with us.
Here is a story from one of their alumni
Tiff Ng – Founder of Social Story, a social storytelling agency.
Applying to Nomad Academy
"I decided to quit my job and take a sabbatical in February 2017. Sick of squeezing in holidays into two-week blocks, I was exhausted, burnt out and unsure of what else I could do to snap out of it. I decided to give myself six months to make the decision.
Leaving was a thought stuck in my head for months, but as I got into the swing of things at work, things were getting busier and I fell into a comfortable routine. It was hard to imagine that I could leave at this point. I bargained with myself – maybe I wait for a couple of months, maybe I could stick it out, maybe I was overreacting.
And then I saw an ad for The Nomad Academy. It didn't seem real. Travel, learn, and connect with people just like me? I applied immediately, never really expecting to hear anything back.
But from the moment I finished my Skype interview, I knew it was something I couldn't turn away from. They asked about my vision for life, the purpose that drove me in my work. I surprised myself with some of the revelations, the things I wanted to achieve, what I saw in the future for me and for the world.
What started as a whimsical idea to quit my job nine months prior became my sole focus and a way of finally pursuing this vision. I realised whether or not I got into this program, it was something I needed to do.
But what was to come was nothing that I could've imagined.
The Nomad Academy experience
It's hard to put The Nomad Academy experience onto a page. You never really know unless you go through it yourself. And even in retrospect – over a year later – I don't really know how to explain it; maybe because I still can't believe it.
Put simply, The Nomad Academy helped me manifest a life I hadn't even dreamed for myself. I became that girl who quit her job to go travelling.
I took this as an opportunity to open myself up to the possibilities. In doing so, I started to see myself in this environment I was put in. I could see myself thriving as a digital nomad. Being in such creatively inspiring places with people to hold me accountable and push my dreams further, I was never more productive, creative or passionate. It made me less afraid to share my story, I felt empowered that it might be able to make a difference. I could see myself as a creator, possibly even an entrepreneur.
More than that, Nomad Academy set me up for success so that I might be able to see this through.
Workshops, networking and hiking volcanoes…
I had a front-row seat to the thriving digital nomad community in every co-working space we visited. I couldn't believe this was a reality and through the networking events and workshops and just the casual conversations across the table, I started to see that this was a place that I understood and could belong in.
Giving time to meditation, fitness and cultural immersion completed the whole journey. There's nothing quite like finding people crazy/adventurous enough to ride for an hour on scooters in the dark and rain to hike the volcano Mount Batur, for over 2 hours, just to catch the sight of the most spectacular sunrise. This wasn't just about making one big career move, but about carrying it into a lifestyle that I continue to live today.
Most importantly, I was given the love and support to make it all happen. It's a terrifying thing to change your whole life around. And yet, you're in this unique club of people who've gone through exactly that same thing and make you feel a little less crazy. They make you realise that you're not wrong to think that you belong on this path.
Becoming a Digital Nomad
Right now, I work remotely. I can combine my love of spontaneous adventures around the world with work that I enjoy. 'Working from anywhere' now means 'working from my bed in Barcelona after a siesta at the beach'.
I found the confidence to take charge of my own decisions and start building a company around my own passions. I came to embrace this new 'digital nomad' landscape that is changing the way we see work in our lives"
Digital nomads are popping up all over the world, drawn to the lifestyle for many reasons. And it's a lifestyle I can get used to.
The biggest barrier to becoming a digital nomad is believing in it. It doesn't seem to be in the same realm of possibility. It's hard to see yourself in that life.
To be honest, I barely knew what it was. I, too, had disregarded it as a life that was relegated to a special group of people who got paid to travel. That
wasn't me. But then again, who are we not to be that person?
Life after a course at Nomad Academy
Leaving the comfort of that community over the past year has been terrifying. I feel like I'm questioning my choices at every turn. I think about throwing in the towel at least once a month.
However, thinking about where I was before The Nomad Academy, I know that I could never turn back. It was like I was struck by a radioactive spider and suddenly given the power to choose. I choose a life that serves me and pushes me towards my goals. I prioritise living moments, using work to fill in the gaps, rather than the other way around. After having a taste of this agency, it's hard to ever let it go.
When people ask me whether they should do The Nomad Academy, the answer is simple: it's up to you.
To truly understand what The Nomad Academy can do for you means committing to the journey that comes. But that's just a lesson in life. Be open to what you may discover about the world and yourself. Allow yourself to make the most out of every experience. Soak up the incredible support of the people around you.
Who knows what could happen? You probably haven't even dreamed it yet."
It's time to take ownership, and with 2020 around the corner, next year could be the year you reach your potential. 
To apply for this amazing experience, click here. If you'd like to discuss the programme further get in touch on 0207 269 6144. 
You can read more about Nomad Academy via their website.