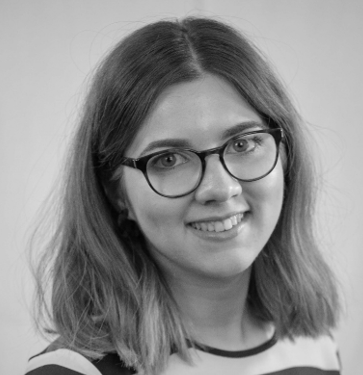 How an internship changed my university experience
We spoke to Jessica Compton, a recent graduate from the University of Northampton about her job as a Marketing Coordinator, and about how she found an internship while in university.
What did you study at University and why did you consider an internship?
After my first year of studying Marketing Management at the University of Northampton, I decided to test the waters in the world of Marketing. I wanted to see if I could gain any experience over my long summer break. At university, students are urged to consider a placement year between the second and third year. But nobody had mentioned gaining experience early on in my degree through an internship. Surely, it would be better to explore different career paths for me early on?
How did you find your internship?
When looking for an internship, I came across a lot of companies offering university placement year opportunities. However, there were a limited amount of opportunities for summer internships and the majority of them were unpaid. After a lot of searching, I came across an opportunity for PragmatiQ Solutions who were seeking a social media and digital marketing apprentice.
I called and asked if, alternatively, the position could be offered as a 5-month internship. They invited me for an informal interview to talk about options, and how we both saw the position working. This meeting went well and after a more formal interview, I was offered the position. It was a fast-moving process but it wouldn't have happened if I hadn't reached out and taken a chance.
What does your job entail?
Applying my academic knowledge to the world of business has been fascinating. It was surprising just how much marketing can influence the rest of a business. Day-to-day tasks can range from keyword & competitor research, SEO optimisation to content planning and writing. I've also had the chance to develop my written and verbal communication skills and learn tools like SEMrush, Adobe Photoshop, and Illustrator. The experience is quite invaluable.
How have you balanced work and university?
Juggling my job alongside university has been no easy task. Like with most things, if you want it enough you will make it work. Planning, time management, and a well-organised diary have been my best friends. Organisation is also an essential skill when working in Marketing!
The way marketing is applied in business is very different when you experience it first-hand. This is why internships, in my opinion, are so valuable. Knowledge is just knowledge – experience gets you a step ahead of everyone else when you graduate. As well as this, I found working in a marketing-based role beneficial to my studies – particularly when i wrote assignments and started understanding how the theory would be applied in a real-life context.
At the end of the day, your employer should understand that you're juggling both your studies and work if they have hired you as an intern. Don't try and take on everything, but equally, immerse yourself in the industry and gain as much knowledge as you can.
Should you consider an internship?
For any students considering an internship, go for it! The main challenge most students encounter is gaining experience. Internships put you in the world of work far earlier than if waiting until the end of your degree. You just need to be proactive in finding businesses that will take you on for that period. The best advice I can give is to talk to as many people as possible. Let businesses know what you're doing, the experience you want to gain and how willing you are to help out on the front line.
Another piece of advice I would give is to not be too picky. You'll soon figure out what you do and don't like. This will give you a far better idea of career prospects post-graduation.
If you can also show value during your internship, you never know what might happen when the time is up. And if it doesn't come to anything, you have got experience under your belt and something to talk about at interviews. I honestly cannot express how valuable this has been not only to my career but to my studies. Any student out there will know it is hard to juggle everything, but with a little planning and discipline, it is possible to juggle it all. At the end of your degree, I am sure you'll thank yourself.
If you, like Jessica Compton, are interested in working in Marketing, you can view our Marketing jobs on our job board. If you'd like to discuss your career please don't hesitate to contact us on 0207 269 6144.