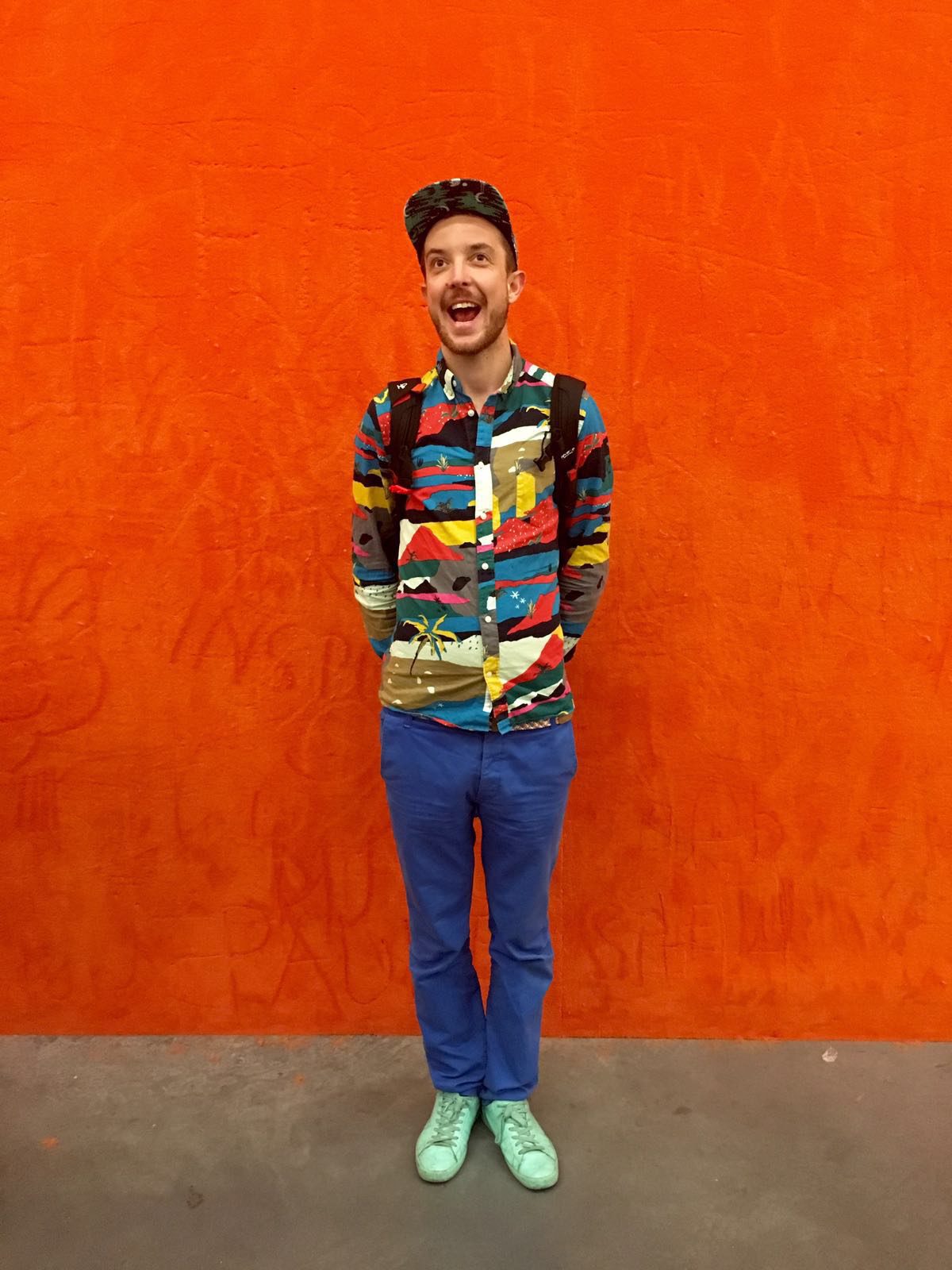 A day in the life of a Creative Director
We chatted to Hadrien Chatelet, Creative Director of www.thewern.com @wernchat
What did you study?
For A-levels I studied general art followed by industrial design in Reims, France which is the equivalent of the first year of a BA.  I switched courses after a year to work as a merchandiser for the gallery Lafayatte before returning to study business & marketing for two years.
I moved to London for my final year but in fact realised my heart was with design not business and didn't actually finish my degree. I don't regret not finishing my business degree but I wish I had studied design a bit more in Reims as I didn't appreciate the opportunity I had at the time.
How did you get into your first paid job?
After being caught red-handed doing street art, I was actually commissioned by Agnes B (a well-know fashion brand in France) who literally chased me down the street and then commissioned me to do the full front shop design.
How did you move into move into a more traditional design role?
I was always passionate about working in brands and advertising so the natural next step was to work in more of an office role. I've had a diverse journey starting with working as a junior designer for a wallpaper design company, before moving to a marketing agency, followed by a spell at an innovation consultancy and my last role saw me create and develop my own design team as part of the European marketing division of Endeavor.
What is your current role?
I've just started as Creative Director for The Wern, a communications consultancy that specialises in supporting startups, entrepreneurs and independent businesses.
As well as overhauling the current brand for The Wern, I have been working on the ideation and design of FREE tools, DIY products and one-to-one coaching to help individuals take control of their own brand.
There are currently 5.6million SME business owners in the UK, many of whom struggle with how to create and develop both their business and personal branding. The creative division I'm developing will use my bigger agency thinking in a more meaningful way by providing affordable branding & design consultancy, coaching and products.
The business was actually founded by my partner, Lucy Werner and with our second child on the way it is the perfect opportunity to be able to exercise my creative muscles and entrepreneurial spirit whilst having flexible working to spend time with my children whilst they are young.
I'm also developing a range of FREE tools, DIY products and one-to-one coaching to
What advice would you give to young job-seekers?
Be fearless, go with your heart and work really hard. Don't try to please someone else with your career choice do what you really want to do.
Dream big, never take no for an answer, I'm a huge fan of following the approach of Sam Conniff Allende, author of "Be More Pirate": "when they say NO, pretend you heard GO!"
If you don't know what you want to do yet, just do as much work as you can, all types, in as many industries in as many places. There is no better school than real work. Your willingness and determination to achieve great work will always beat a fancy diploma.
If you'd like to discuss your job search, please get in touch on 0207 269 6144.  See our Design Jobs on our job board.