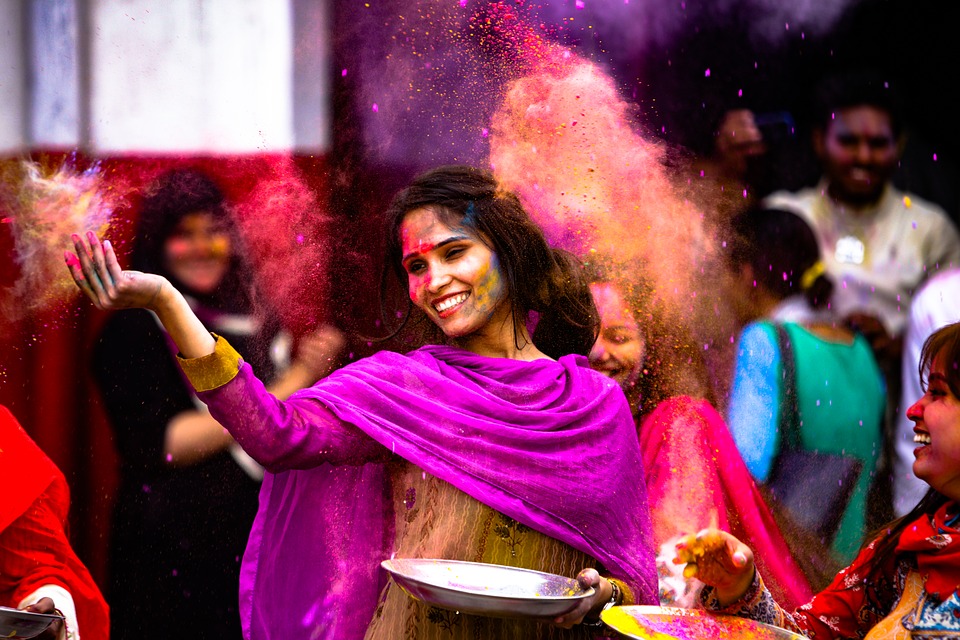 What is Holi?
Lucky for us, spring is now in full swing. Queue sunny walks, daffodils, and a light breeze. Spring also means that the Hindu festival of Holi is on its way. But what exactly is Holi? Why and how is it celebrated?
The story of Holi
Holi – also known as the Festival of Colours – marks the beginning of spring and the harvest season. But it's also a celebration of good conquering evil.
The day before Holi, large bonfires are lit to mark the occasion – known as Holika Dahan. Holika was a demoness mentioned in an old Hindu sacred texts, the Narada Purana. Holika's brother, the demon King Hiranyakashyap, wanted her to burn his son Prahlad because he followed Lord Vishnu but didn't support the king. Holika believed that she was invincible to the flames, so she took Prahlad in the burning fire. However, Prahlad was so devoted to Lord Vishnu that he survived the fire, while Holika was actually the one who died.
Holi also draws on the legend of Radha and Krishna. The couple were happily in love, but their different skin colours posed a problem for the self-conscious Krishna. He has been depicted in a number of ways over the centuries but one common trait is his blue skin – there are many theories as to why this is. So, Krishna playfully painted Radha's face to be the same colour as his.
How is Holi celebrated?
Because of Krishna and Radha's almost intercultural relationship with an obvious difference in skin colour, Holi has become a celebration where caste and colour are simply forgotten. Everyone wears white and playfully throws coloured powders on their loved ones and people on the street. Holi is an explosion of colours – a day of laughter, love, and thanksgiving.
When can I celebrate?
Holi falls on a different day every year as Hindus use the lunar calendar. This year, you can celebrate on 20th and 21st March. Keep an eye out for local news in your area, as well as Indian restaurants and groups that may host a Holi event. Enjoy celebrating and be prepared to spend a lot of time and effort getting rid of the powder from your skin!