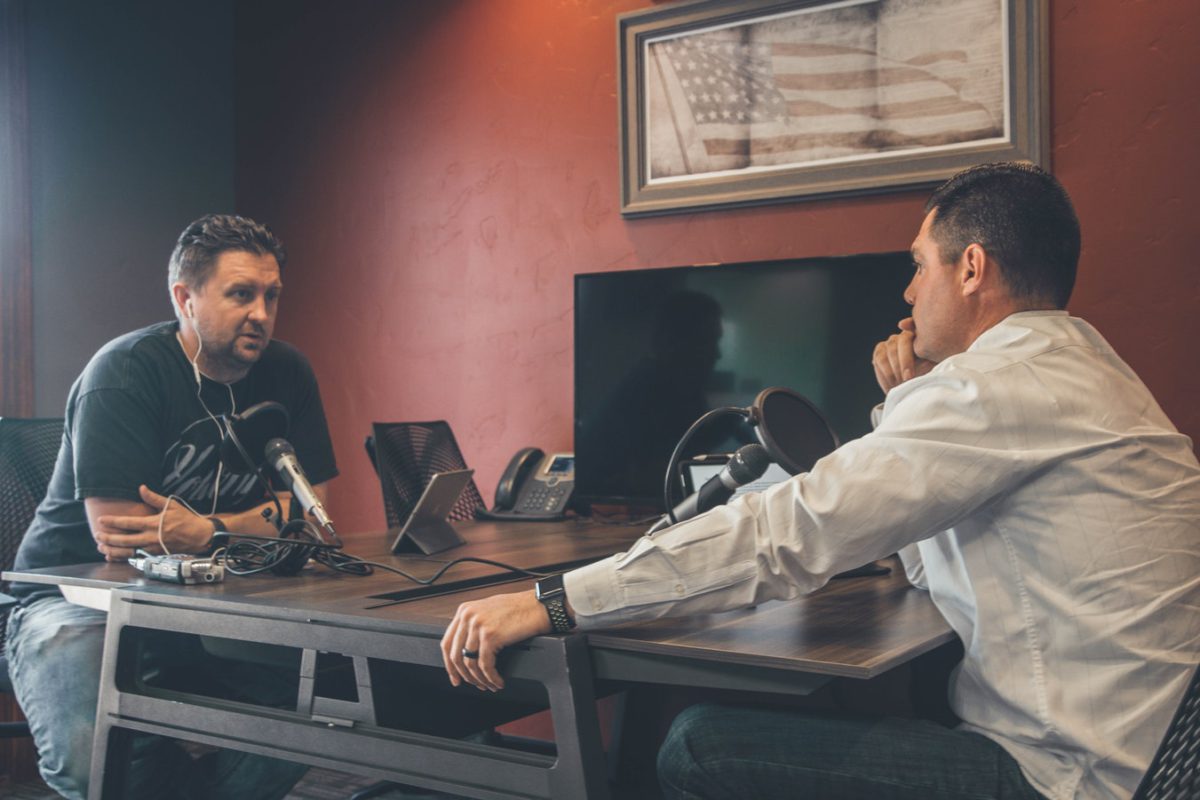 5 Motivating podcasts to listen to in 2019
Today it feels as if every man and his dog has a podcast.
Podcast listening has gone up a whopping 40% since 2017  and has become an unstoppable force of marketing since their humble beginnings. There are a number of apps in which to find and listen to podcasts and they can be squeezed into any moment of free or fleeting time, suiting today's busy, content saturated consumers.
Today, whatever topic interests you, probably has a podcast dedicated to it. So pop in your earbuds and check out these 5 motivating podcasts in 2019.
The 80,000 Hours Podcast

This podcast is the only one of its kind. Episodes feature conversations about the world's pressing problems (like global health issues) and how your career can solve them.
Their advice is tailored for young graduates and talented professionals.  It's also great if you're undecided and you want a role with great social impact.
80,000 Hours invites experts on the show.  For example, the following episode invited Brian Christian, a computer scientist to discuss how complicated computer algorithms can be used in the health sphere to save lives.
Tony Robbins Podcast
You must have heard of him–the larger-than-life business personality, leadership psychologist and business strategist.
For the past 4 decades, Tony Robbins has reached out to 50 million people and inspired them through his warmth and humour. If you've got a long drive ahead, Robbins' podcast is great for anything from productivity tips to relationship advice and encourages people to make positive long-lasting changes in their life.
A recent episode talks about happiness. The guest is Michael Singer, author of The Untethered Soul, and they discuss mindfulness and what you can do every day to find inner peace and freedom.  They encourage listeners to stay in the present and let life guide you to the unknown, which shouldn't be feared.  Robbins' podcast is the perfect blend of psychology and business and there is an episode for everyone.
Second Life Podcast

MyDomaine has released a podcast for anyone who is thinking about a career change, especially aimed at women.
There's always stigma about swapping paths, especially if you're reaching your 30s, so this is a great shoulder to lean on.  The podcast spotlights successful women who've made the change and guests share the wisdom and advice they're learned along the way.
For example, Jen Atkin, who grew up Mormon, left LA with just $300 to her name. She worked as a receptionist among other part-time jobs, before embarking on her career as a stylist. She now works as a regular hair stylist for Chrissy Teigan, the Kardashians and Bella Hadid.
How I Built This

Journalist and radio host, Guy Raz, talks with CEOs of the world's most famous companies on how they built up their successful careers.
This is a podcast that shows the journeys of innovators, entrepreneurs and idealists meaning that you'll leave always learning something and feeling inspired.
For example, Joe Gebbie, co-founder of Airbnb, talks about how his team pursued their idea despite the overwhelming negative feedback and extreme difficulty they found in finding investors to fund their business.  If you need inspiration for your business idea or pursuing your dream, this is the podcast for you.
Masters of Scale

Reid Hoffman, founder of LinkedIn and investor at Greylock hosts this podcast so you know you're in for a treat. Each episode explores how people grow businesses from zero to a gazillion
Episodes focus on how to nourish and grow your business from an acorn to an oak tree.
The latest episode spoke to Julia Hartz, the Co-founder and CEO of event technology platform, Eventbrite. She talks about the importance of customer feedback and making rapid changes holds the secret to success.
By Francesca Hooper