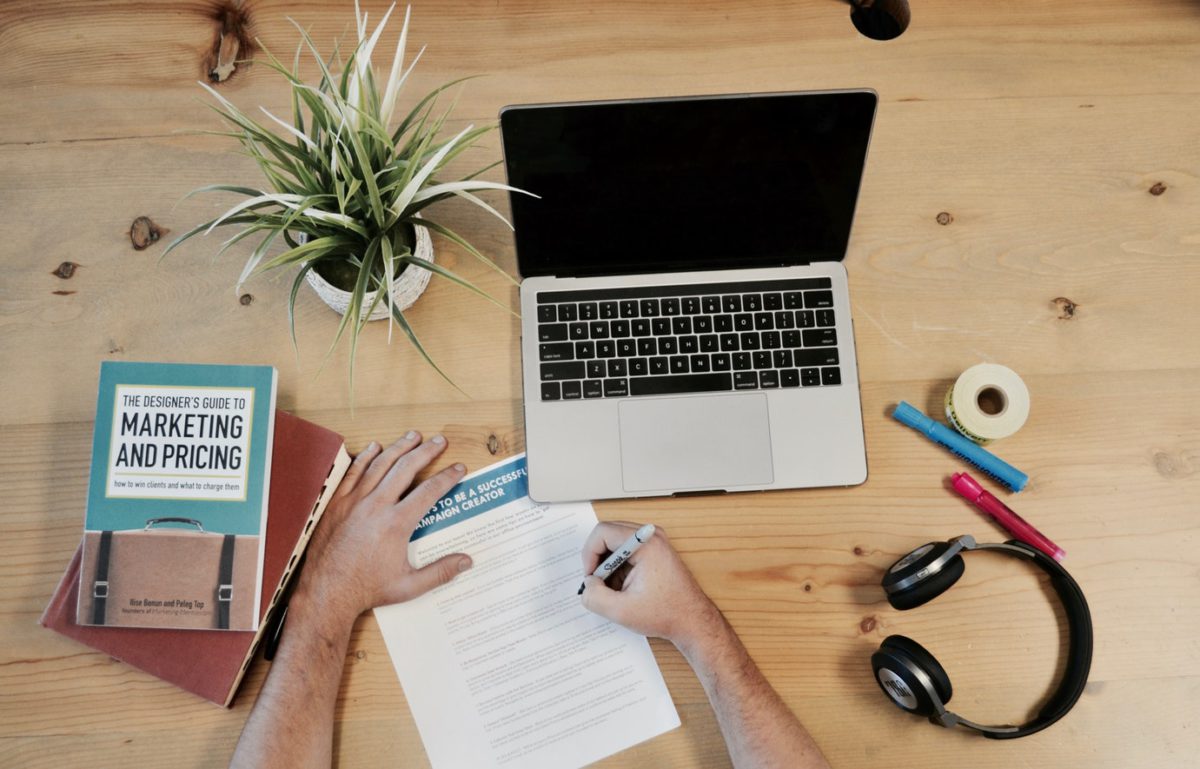 From psychology to marketing entrepreneur
What is your educational background? 
When it comes to further education I would definitely be considered a 'late bloomer', I didn't go straight to university after a-levels like the majority of my school friends did. In fact I didn't really even consider doing a degree until several years after I'd left secondary school, after working in retail I realised that wasn't something I wanted to do long term, so needed to make a change.
How did you make the change?
While working in retail I began completing a psychology degree part time, very slowly to begin with but after I realised I really liked it I did the last year nearly full time and finished the degree in 4 years. While still working I went straight on to do a masters degree in health psychology, while getting a voluntary placement as an assistant psychologist.
I enjoyed the study and the placement but realised that it also wasn't a career I wanted to pursue, and one I probably wasn't naturally adept enough if I am being honest with myself, I think that's been an important lesson to me, to pursue something that just 'feels' natural to you, but that's easier said than done.
What spurred your interest in digital marketing?
During the later parts of my masters degree and placement I started a psychology blog called psysci, at the time it was to discuss new psychology research, but over time I grew more fascinated with how people came to find the blog and how they interacted with it. While I had some experience of building websites and freelancing online, having my own blog was a real catalyst for my interest in digital marketing.
While I am no longer professionally involved in psychology I still continue to run the psychology blog and the knowledge I have gained in digital marketing has allowed me to grow more traffic to the blog and make a decent side income from it, while definitely unintentional I have my time working in psychology to thank for that.
As I learnt more about digital marketing through my own blog, I started offering digital marketing services online as a freelancer, eventually doing this full time until I found a position within a company to do digital marketing in-house.
Do you regret studying psychology?
I don't regret choosing to study psychology for one minute and really do believe it has given me an edge in both terms of showing I can knuckle down and complete a degree and masters while working at the same time, and it has taught me interpersonal and critical thinking skills that I use every day in my digital marketing business, to solve problems, deal with clients and get the best possible outcomes.
You can never really know your degree will be useful to you, but I think it's a case of 'building your own story' around what you've achieved in the past and using what you've learned, even though they might seen unrelated to begin with, it's likely that you will find you learnt some useful skills along the way even if you decide not to pursue a career in your degree subject.
Marcus, owner of Searchant.co